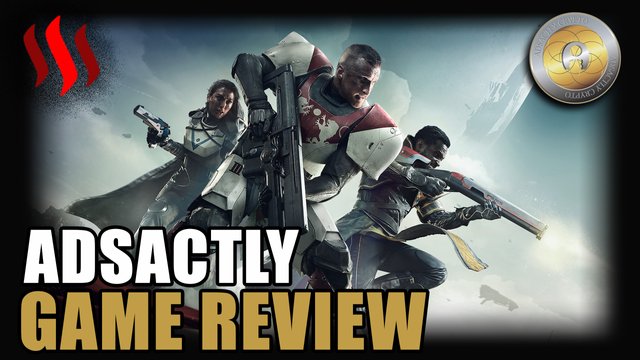 Destiny 2
Welcome back fellow Steemians, it's that time of the week again, weekend but also time for your weekly game review fix.
Well aren't you in luck this week, unfortunately this is only for those of you who are a PlayStation Plus subscriber, which you should probably be by now if you have been reading this game review regularly. This month the good folks at PlayStation released Destiny as a free download for all subscribers, and just while we are on the subject of free games, there is also God of War 3 Remastered as one of the free games for September along with three indie games. That alone is worth way more than the annual subscription, it basically pays for itself.
Now to be completely honest, I've never been the biggest fan of first person shooter games on console, and I bet many of the PC master race folks out there would agree with me. This is because I came from PC gaming, then got older and a little bit more lazy, not to mention it costs a fortune to keep up with the technical specs required for each new game that comes out. Games on PC push the graphics as much as they can to make the experience better each time round, but that comes at a cost, especially now with GPU's being used for crypto mining which has caused the costs to skyrocket. On console you don't really have those issues, it just works and you only need to think about upgrading your hardware every six to seven years.
The actual game available on PS Plus is Destiny 1 and 2, the story however begins with the time line of Destiny 2, such is the norm when it comes to some online only multiplayer games.
Our story begins one year after the SIVA Crisis that happened in the first game.
Cabal forces of the Red Legion launch a massive assault on the Last City, destroying the main portion of the Tower, the headquarters of the Guardians. Your Guardian and their Ghost respond by assisting the Vanguard in assaulting the Red Legion command ship. Just to give some context for those not all that familiar with this game, your Ghost is a levitating artificial intelligence used by Guardians for support, they originated from The Traveler's technology and Light. The Traveler is a mysterious, city-sized sphere from unknown origins which floats just over the surface of earth in Destiny, and is responsible for humanity's survival during the Collapse of the Golden Age.
As the Guardians confront the Red Legion's commander, Dominus Ghaul, his forces attach a device to the Traveler and begin draining it of the Light, the power used by the Guardians. The Red Legion almost completely destroy the Guardians, with just a few survivors left alive, and all the power they once possessed from the Traveler now gone. Your player wakes up a few days later with your ghost missing and the first priority is to find your Ghost. After tracking it down, but barely functional, you are informed that the remaining Guardians have found a safe haven known as "the Farm" in the European Dead Zone, on the outskirts of the Last City.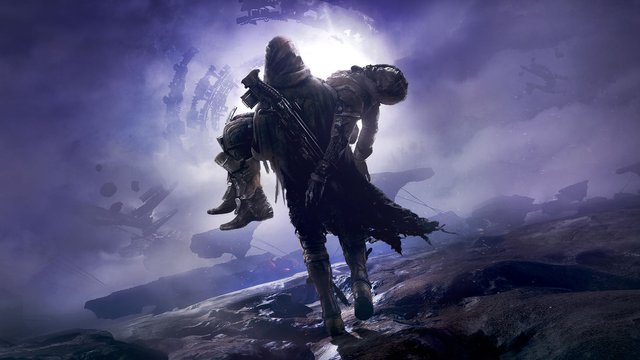 source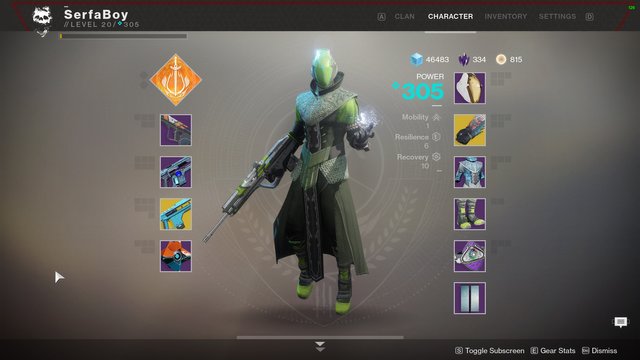 source
The Guardian receives a vision which might be from the Traveler on how to restore your powers and that of your Ghost.
You then follow this vision to encounter a shard of the Traveler which is hidden in a forest within the European Dead Zone. Ghost interfaces with the shard and both it and your Light are restored, returning your powers. After restoring long range communications, Hawthorne intercepts a distress call from Commander Zavala, urging surviving Guardians to travel to Saturn's moon Titan and assist in mounting a counter-offensive, it's time to take the fight to them. However Hawthorne advises against this action and feels that they are not prepared enough after the recent defeat. Against Hawthorne's objections, your Guardian travels to Titan, which has now been overrun by the Hive. While on Titan you eventually run into Deputy Commander Sloane, who informs you that the Red Legion was dispatched to the Milky Way in response to a distress call sent during the Taken War two years prior, as well as and that Dominus Ghaul also possesses a super weapon known as the Almighty, a space station capable of destroying stars.
The intelligence from Commander Sloane also reveals that the Almighty is positioned near the Sun, and is in the process of breaking up the planet Mercury to use as fuel for this weapon. The first hurdle to over come is to retake the Last City, so Commander Zavala instructs you to find Ikora Rey and Cayde-6 to assist in a counterattack to retake the Last City. First on the list is Cayde-6, who you have located on the planet Nessus which has been completely overrun by a race of trans temporal, cybernetic war-machines, know as the Vex.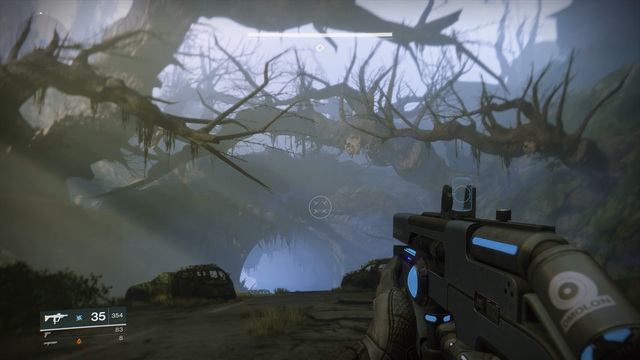 source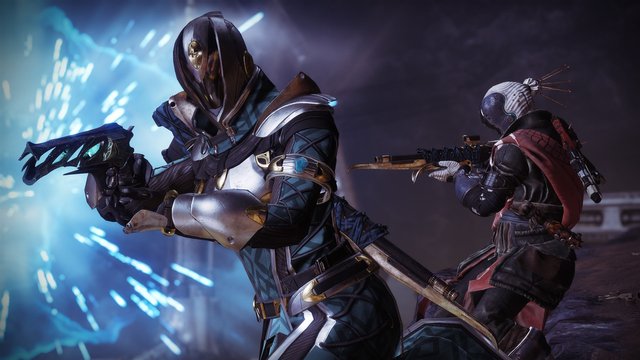 source
---
"I never knew you in life. Your first life, anyway. You died on a battlefield long before my time. Something special brought us together. They called it "the Traveler", and when it arrived, it changed your world forever. It was a Golden Age, and for centuries, humanity thrived... until it didn't. An ancient enemy pursued the Traveler across the universe. Humanity faced extinction. But the Traveler made a choice. Its sacrifice destroyed its ancient enemy, and brought life to the Ghosts. I am a Ghost; more importantly, I'm your Ghost. And you are one of the Traveler's chosen. You are a Guardian. This is your destiny." - Ghost
---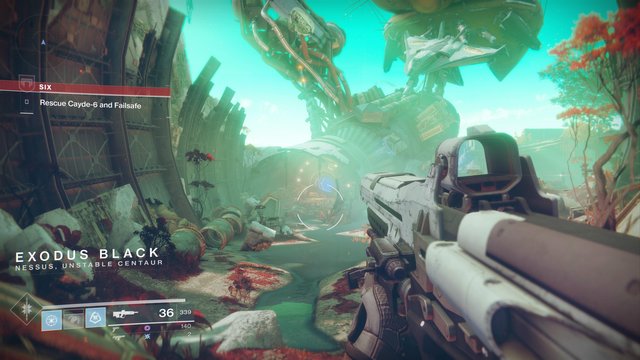 source
Destiny 2 is a well delivered game that has learnt from it's past failures and built on that to really bring you a diverse all round great gaming experience.
The story campaign is where you start your journey and familiarize yourself with the dynamics of the game and slowly start gaining experience to leveling up you Guardian for better weapons and gear. Destiny 2 features the same three character classes as the previous game, Warlock, Hunter, and Titan. Each of these classes has their own specific upgrades, perks, special abilities, and three sub-classes that really allows players to get under the hood of your characters to fit your individual play style. There are also 3 races to choose from, Human, Awoken, which are descendants of Humans, or Exo which is a kind of humanoid machine. I quite liked the Awoken due to the very Elf like features and celestial face markings.
Destiny is just fun from the get go, but does feel a little overwhelming at the beginning, what I really like is how it slowing progresses from a single player game to a multiplayer where you can join follow other players on their missions, or even find someone else busy with a mission you're on. There wer a few encounters where I was playing alone and getting destroyed by the enemies, when out of nowhere another player would arrive to help me out. This game is also very gear driven and there is just so much of it, every time you kill a group of bad guys they will drop some new gear, or new kind of weapon, which again then changes how you play. I would really have loved some more event options, with better or more rare rewards, but then again I'm only about a few days into playing, so a lot can still happen.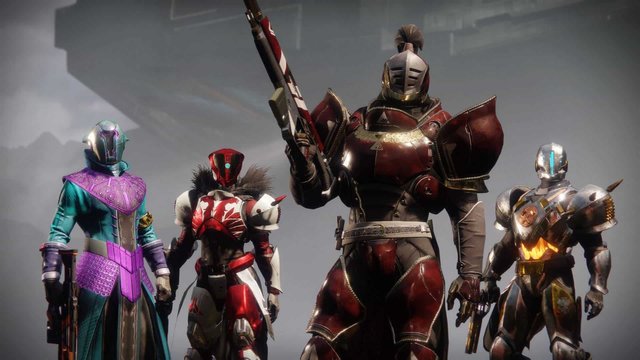 source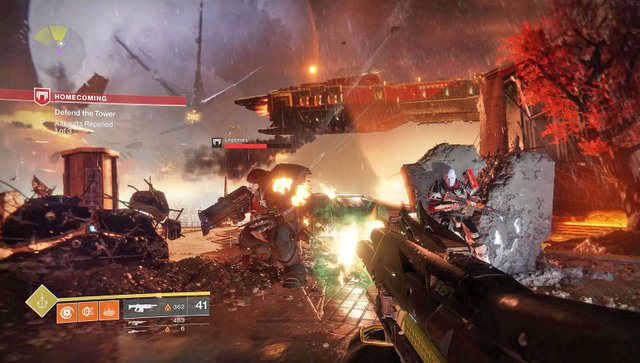 source
Destiny 2 is an online multiplayer first-person shooter video game developed by good people at Bungie and published by Activision.
Now for those of you who are more on the Xbox side of things, you will know Bungie from the amazing Halo series, specifically from Halo 2 until Halo Reach, after that the series was pasted on to 343 Industries.
Destiny 2 was released for PlayStation 4 and Xbox One on September 2017, followed by a Microsoft Windows version the following month. It is the sequel to 2014's Destiny and its subsequent expansions. Set in a "mythic science fiction" world, the game features an epic multiplayer "shared-world" environment with elements of role-playing games. Players assume the role of a Guardian, similar to the Avengers but without powers, and are protectors of Earth's last safe city as they wield a power called Light to protect the Last City from different alien races. As I mentioned this game is currently free if you are a PlayStation Plus subscriber.
I Destiny 2 game a rating of 7/10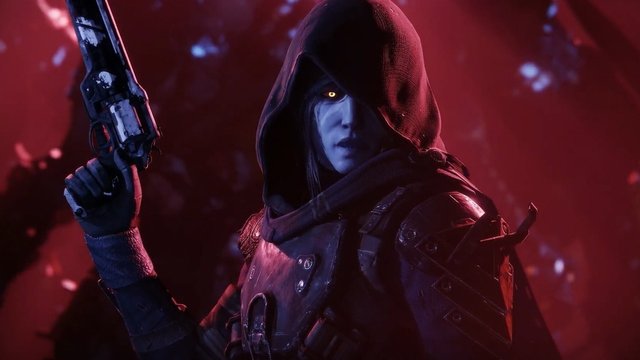 source
In case you missed it, here is the previous game review

Thanks for popping in, hope you liked the post. Please leave me your thoughts and or opinions in the comments below, have a beautiful day.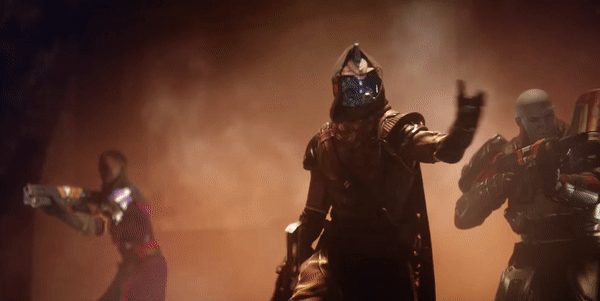 Game review for ADSactly by MorkRock
The views and opinions expressed in this article are those of the author and do not
necessarily reflect the official policy or position of ADSactly
✯ ✯ ✯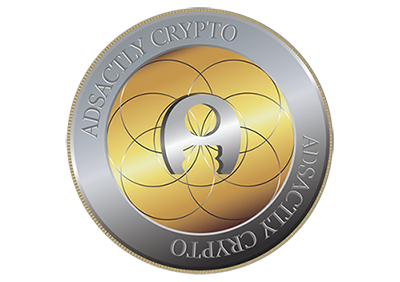 ---
Vote @adsactly-witness for Steem witness!

Witness proposal is here:

Go To Steem Witness Page

In the bottom of the page type: adsactly-witness and press vote.

Thank You