The results are in and, though we didn't have a jackpot winner, everyone who participated is taking a little something home with them. Congratulations, and thank you all for playing! I really appreciate you taking a chance on this.
---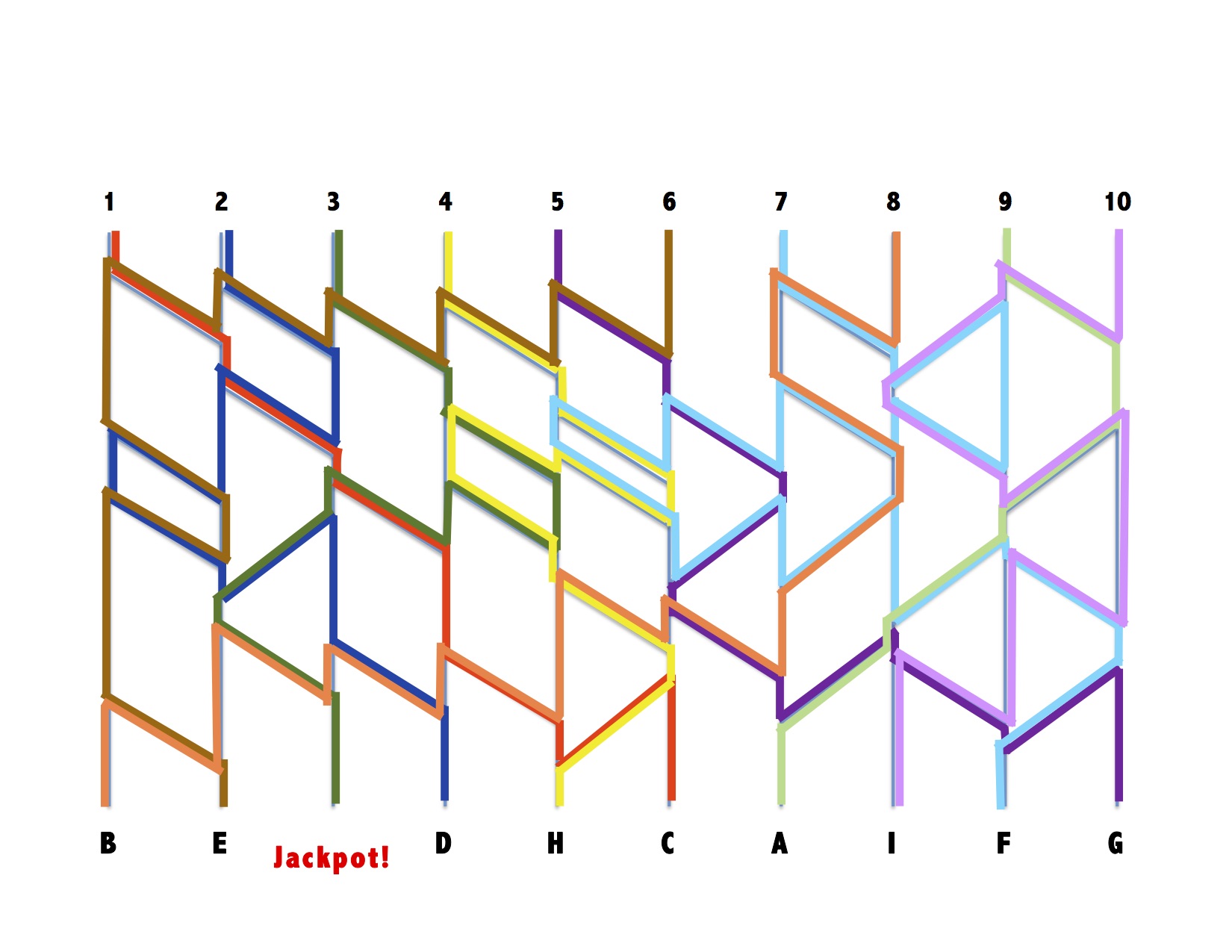 ---
The results are as follows.
@deanliu and @lennstar both guessed line number 1. This line connected to letter C. I hope the two of you will dig deep and find five great posts by new users to resteem. If you have the time to write a curation post about the authors you have decided to resteem, that would be incredible.
@tkdnbb chose line number 7, which connected to letter F. I hope you are able to think of some clever ways to thank the people in your life and on this platform who will benefit the most from your thanks. If you find the time to write a post about who you gave thanks to, how you thanked them, and their responses to your thanks, I, for one, would love to read it.
@nin0000 guessed line number 8. Line number 8 connected to letter B, Make Five Comments. Comments are one of the many benefits that Steemit provides. I hope your comments lead you to a new friend or two and some great discussions.
@pbock chose line number 10. This line connected to letter I and has provided you with a mission—find a way to help support #steemshop. This is, possibly, one of the most difficult lots to have drawn and I don't know how it will work out for you, but I hope you have fun exploring the shop and looking for things to either buy or sell, or different ways to support the project.
---
---
The first ever Pay It Forward Amidakuji had a payout of 15.079 SBD and 6.18 SP. Rather than carry this reward over to the next Amidakuji, I have chosen to distribute it amongst the five people who participated as a way of saying thanks for taking a chance on this game and also to reward you for the tasks you now have ahead of you.
I hope you will join me again next week.
As for which kind of Amidakuji it will be, I haven't decided yet, so if you have any thoughts or feedback for me, please let me know in the comments below. Thank you!