Mighty Blueberry Show - Episode 7 (7 Questions)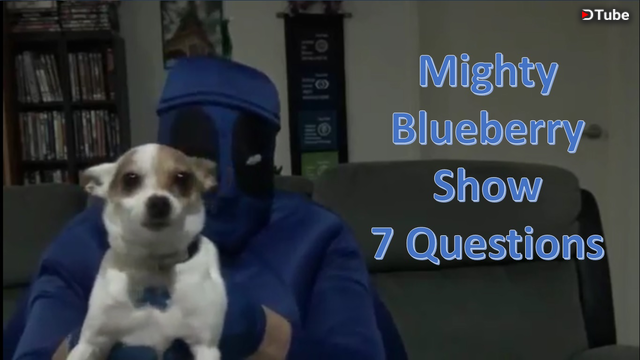 ---
After a long and somewhat unexplainable absence, the Mighty Blueberry has returned.
Welcome to the Mighty Blueberry Show. In Episode 7 Mighty Blueberry has another seven questions he needs to tackle. Will he finally be asked something that will make him appear intelligent?
Here are his 7 questions for this week's show:
Do you or did you play any sports?
What is your favourite holiday?
Do you have any special talents such as singing or dancing?
What is your opinion of the Chicago Bears? What do you think it take for them to get back to the Super Bowl?
What was your favourite subject in school?
Are you a cat person or a dog person?
Who is your favourite historical figure?
If you have any questions please place them in the comments section. Mighty Blueberry will upvote all comments. The content of the comment does not matter. Your comment could be 'I am noob, please upvote me very good post' and Blueberry will happily give you a big fat 100% upvote. If you want to spam, do it, do it now and in this post.
---
▶️ DTube
▶️ IPFS