What is storytelling?
One of the things you should be good at when you decide to try crowdfunding, is storytelling. When you are telling a story with a familiar structure, the brain of your reader actually anticipates what you are going to say next. This is good for both sides because you want to be in sync with other people. That synchronization is a profound reason why they will choose to support your project or not. People need to engage emotionally with it. When you have an idea about a project you wish to create, you need to figure out how to turn your passion, your message, and vision into a great story. We are here to help you with that.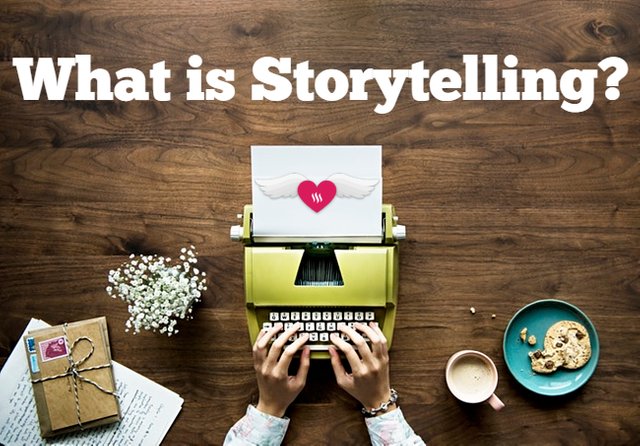 CC0 image, Unsplash, author: rawpixel, adapted
Every day, we are all given tons of data and information and can not remember all of it but we do remember the stories. We remember those emotional and forget the boring ones so being good at storytelling is essential for any kind of your marketing success. Your project presentation is the marketization of your idea. You may wonder how a good story looks like and think how different people enjoy different stories and you are right but keep in mind that all good stories have something in common. Nope, it is not "beginning-middle-end" even though you should have that too. Their ability to engage with the reader and provoke an emotional response is what they have in common.

Back in his day, Aristotle knew that storytelling demands presenting highly complex notions meaningfully to many types of users. He created a list of things that every good story should have: plot, character, theme, diction, melody, decor, and spectacle. You will not go wrong if you concentrate on those things in your project presentation.
Create the best story
When it comes to your project, characters are those on whom the funds will be used on and the plot is about what is going to be achieved. Things like obstacles that characters must overcome and setting yourself apart from competitors are your theme while diction is your formal/informal tone and style of writing. Moving your readers emotionally and having an overall design pattern pleasant is your melody and your graphics (images, videos, fonts) are your decor. The last thing, the Spectacle
Keep in mind that every good story has a villain or a set of obstacles. Your project needs to be the things that is saving something, someone or solving a certain problem that is present. You need to be the answer to a specific problematic question. The better way to do it is to make your reader the hero who by donating to your project is the one responsible for a specific problem being solved. Make your readers into donators by empathic insights.


A good storytelling is interactive which means that it is adaptive to your reader's responses. There should never be an imaginary barrier between your readers and you. Ask for feedback and look at how many reactions and donations you get from different news and updates to see what your donators are responding best to. Keep in mind that effective storytelling involves a deep understanding of human emotions, motivations, and human psychology to truly move your audience but you have to be aware of them being moved or not so always have as much feedback as possible and stay in contact with your backers and supporters. If possible (and we strongly suggest this), create a community around your project and make people feel involved with what you are trying to create.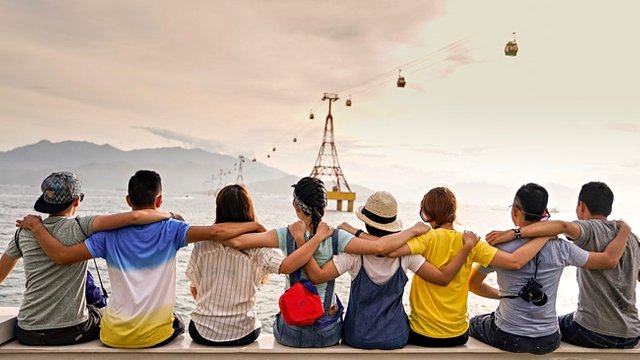 CC0 image, Unsplash, author: miinyuii


You can approach your project as a storytelling like we have already mentioned and you can also make different parts of it to be in that form but not all of it can be used that way. Some things in your project presentations are stories and some ARE NOT. What motivates you, what your goals are, what your brand stands for, what your supporters can do and your interaction with them are all storytelling but your financial goals and sales pitch are not. Every project, from small ones to those that become companies has a person in charge of storytelling. You know them as marketers, content writers or PR professionals but in the start, that person needs to be you.
The Storytelling Process...
We are sure that you have ton of facts, figures, and messages to get across to your readers but you first need to know who they are, know your audience. Who will benefit and respond the strongest to your project? Write as you are directly speaking to them. Do some research on your target market and define your donator persona. Define your core message and decide what kind of story you are telling. Tell a story that has genuine, humanizing struggles, failures, and wins, convey values and tap into familiar emotions. Your reader should understand how the story applies to their own life and feel connected with what you trying to do with your project. At the end, do not forget to share your story because how will your attract readers if they do not know you exist?

Start Building the Future Today with:

Join a community with heart based giving at its core