ADSactly Fun - The Truth
My wife was reading a book to my daughter about the olden days.
In particular, this book was about children working in various jobs instead of going to school etc. There was much talk of chimney sweeps and young boys being sent down the mines.
My daughter was aghast at the thought of children being used in such a way. After several weeks of the school holidays, I wasn't thinking it was that bad an idea.
My wife gave me a sidelong glance.
Daddy was forced to stop school when he was younger and got sent off to the Mill to work.
My daughter's eyes grew wide.
No Daddy, surely not?
I rolled my eyes at the good lady.
It wasn't quite like that lass. I didn't mind going and getting a job.
Daddy's family were so poor they had to drink tea out of their hands because they couldn't afford cups.
Said the good lady with a twinkle in her eye.
My daughter reeled back in horror.
No, Daddy, say it isn't true?!
It's not true darling. Mummy is teasing.
Daddy's family were so poor they had to make shoes out of paper mache.
Said the good lady quite smugly as if it indeed were true.
Even my daughter, at the grand age of five, looked sceptical at this one.
Daddy, is Mummy teasing? You didn't really have to wear shoes made of paper mache, did you?
No lass, they would have got soggy in the rain.
I looked sternly over at the good lady. She was giggling away at her inventive poor Daddy stories. It was funny but I did think I would have to remind her of the family pact.
Mummy, we are having fun and a bit of a laugh but remember, we do have a pact to always tell the truth to one another and your jokes are bordering on porky pies.
Even as I spoke, I winced at how old and fuddy-duddy I sounded.
The good lady nodded solemnly.
You are correct Daddy bear. Telling the truth within the family is one of the most important lessons we can teach as parents and it is the most respectful thing we can do for each other. I mean, it is a large part in establishing a trusting and respectful family dynamic isn't it, Daddy?
I stopped myself from rolling my eyes at the good lady who seemed to have suddenly become a Victorian wife.
Yes Mummy, that is correct.
I couldn't help but wink at my daughter.
The good lady took a big satisfied breath in.
So, little lady. Did Daddy tell you all about his exciting adventures on Friday night?
She asked my sweet smiling daughter, who, upon hearing the question, started leaping up and down with excitement.
Yes! Yes! Yes, he did!! He and his friends went out on an adventure to hunt bears, they eventually found some and had a massive fight with them but they were too powerful and Daddy and his friends had to run away. Daddy got hit on the head when escaping which was why he had such a sore head on Saturday and was a bit grumpy!
They all looked at me.
What was that about the truth Daddy?
Enquired the good lady sweetly.
I looked at the floor and cleared my throat.
Did I say bears the other day lass? I think I meant beers...
------------------------------------
What about you? Have you been a bit over-imaginative when describing something to a child? Heck, even an adult?
Tell us your best tales in the comments. I will be there to listen!
Authored by: @meesterboom
Click on the coin to join our Discord Chat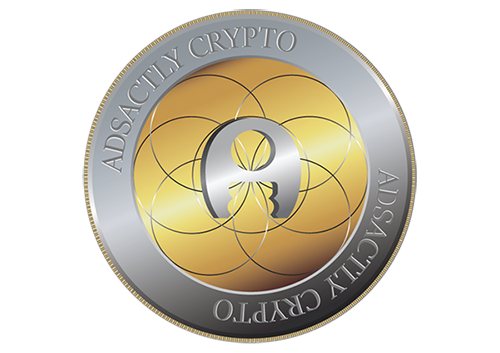 ---
Vote @adsactly-witness for Steem witness!
Witness proposal is here:



Go To Steem Witness Page
In the bottom of the page type: adsactly-witness and press vote.



Use small letters and no "@" sign. Or, click here to vote directly!
Thank you!

---