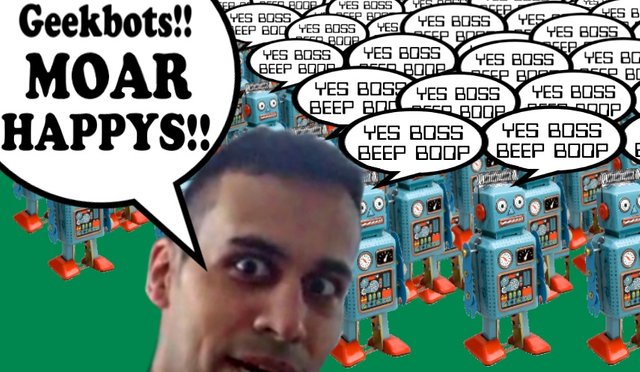 img by @allseeingewe
The "daily" bot reports are back! My bots have been configured to only UPVOTE for the past few days ... let's hope it stays that way.
TOP BLESSED
SUMMARY
| Category | Total |
| --- | --- |
| bless | $292.97 |
| heal | $0.00 |
| condemn | $0.00 |
Who are the BLESSED?
They are content creators that do one, or more, of the following:
Engage their audience and community
Care about the well being of Steem
Produce quality content
Who are the HEALED?
They are free thinkers that have been censored/flagged for their opinions.
Who are the CONDEMNED?
They are one, or more, of the following:
Reward Pool Rapist (Selfishly upvotes)
Flags opinions to destroy reputation or rewards
Doesn't care for Steem or community
Report Start Time: 2018-08-11 14:00:00 EDT
Report End Time : 2018-08-12 14:00:00 EDT