Weekend Freewrite 6/30/2018: Single Prompt Option: before midnight
Weekend Freewrite 6/30/2018- Single Prompt Option: before midnight
This is part 3 of my true story.

Part 1 can be found here: https://steemit.com/freewrite/@whatisnew/day-252-5-minute-freewrite-thursday-prompt-talking-dog

Part 2 can be found here: https://steemit.com/freewrite/@whatisnew/day-253-5-minute-freewrite-friday-prompt-grand-piano

Delilah came into heat when she was 6 months old. She was crate trained when she was a puppy because she chewed on everything in site, including our wood furniture. So she had no problem with being in the crate while everyone was asleep, to make sure that Sam couldn't get to her. One night while I was putting Delilah into her crate, Sam became Houdini and well...you know what happened. Don't ever think that you can keep a male dog away from a female in heat because it just isn't going to happen. I thought it could be done and I failed. This was just one of the reasons why I wanted to get Sam neutered. I feared for Delilah's health because she was too young to be pregnant. When she was showing signs that she was pregnant, the vet said that she wasn't. Weeks passed and with me not being able to shake the feeling that she was pregnant, I rubbed Delilah's belly and felt four lumps; four puppies were definitely growing inside of her. I prepared for the births by researching everything I could find and I was ready.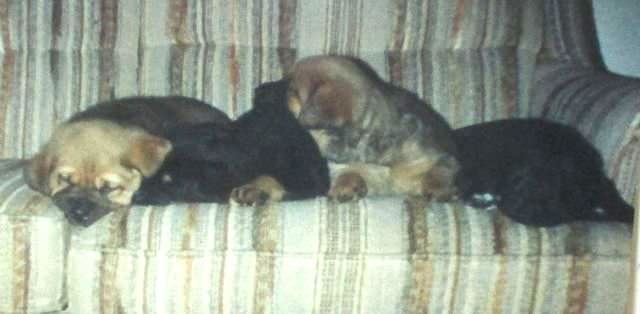 Delilah gave birth to four adorable, healthy puppies right before midnight, on the exact date that I had marked on the calendar. The one girl looked like Sam's clone, one boy looked like Delilah's clone and the other two boys looked like a mixture of both.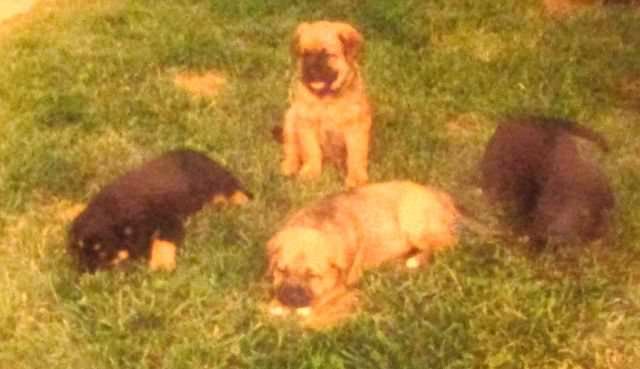 To be continued...
Image Source: My own.