Rainbow can be seen in the sky, rainy earth may also appear in soil. The entire mountain ranges of seven colored bahars, such as the colorful nature of the rainbow mountains, are really in China.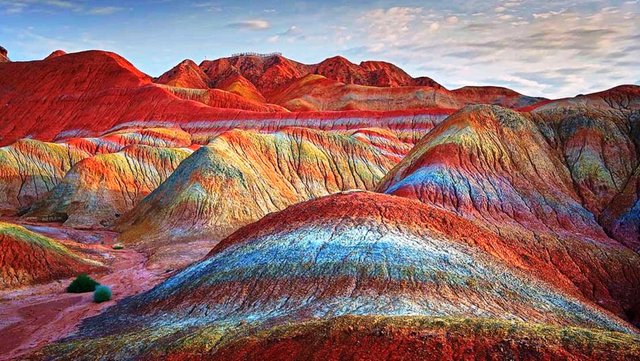 Source : unknownworld.co.uk
Its location lies in China's Zhangye. The name 'Danxia Landform Geographical Park' is a surprise to the people around the world. At first glance, it seems that the artist has painted the beauty of his mind with this sweetheart. Your eyes will blaze with purple-blue-asparagus-green-yellow-orange-red bahare. You will see this Rang Mahal on the mountain, not in the sky.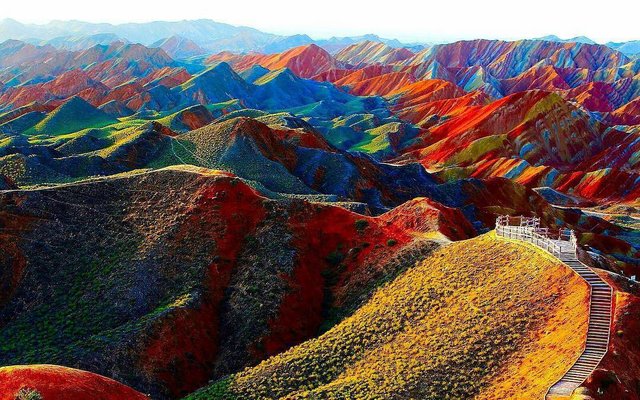 Source:lavanguardia.com
Geologists say that this wonderful mountain range of China, this colorful hill took 24 million years to build. The hill slopes are formed due to the tectonic plate sedimentation, but due to the different color variants on them. These mountains are mainly made of sandy stone. Long before the formation of the Himalayas, these hills were started. At the time of clamping the sand sand, it was mixed in various minerals, tree remains etc. These colors create this colorful world.
Geologists say that the primary color of this mountain is red all around. On top of it is another color tool. These hills have received the current form in continuous color change. This region of northwest China is one of China's popular tourist attractions.