5 min Writing Prompt "If you have any thoughts, please let me know" #freewrite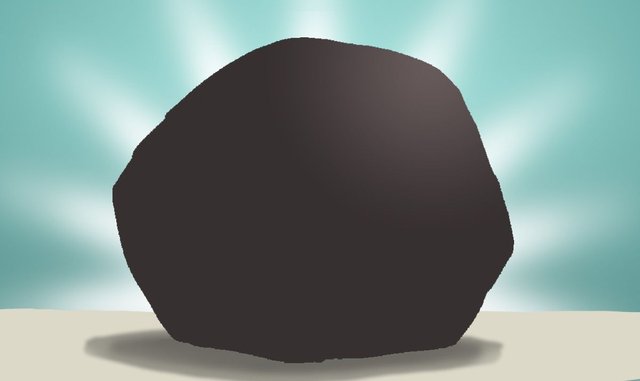 After asking his first question, the reporter pointed his microphone at the rock. Actually, it wasn't the reporter's mic, but a special one that had been designed by the head researcher, Vaslov.
The reporter waited. No response from the rock. Vaslov grunted, "Try again. It takes time."
From behind the crowd of media and cameras, McMurray skulked in the shadows. He was the mathematician who had approved Vaslov's calculations. But now that they were all here trying to do this thing, he had to admit: he hadn't really known. Vaslov's version of mathematics had been beyond his understanding, and so he had just told everyone what they wanted to hear.
"If you have any thoughts, we'd really like to hear them." The reporter said, pointing the mic back at the rock.
Vaslov corrected him. "She doesn't understand the concept of 'we'. You have to phrase it in the singular."
The reporter looked at Vaslov and tried again. "If you have any thoughts, please let me know."
Still nothing. Slowly McMurray slipped away from the crowd and let himself out of the room.
After several more minutes everyone gave up. As they were packing their things Vaslov ranted and fumed.
"You fools! I tell you that rocks have thoughts!"
No one listened. And so shortly afterwards the room was empty, save for the rock: sitting there, still and silent.
Biding her time.


Written in five minutes from the writing prompt, "If you have any thoughts, please let me know" as part of the #freewrite exercise. Image is also by me. You can view the prompt here and check out the other entries; they're all really… quite… thoughtful (I'm tired today, cut me some slack). Thanks to @mariannewest for creating and running this daily entertainment of brain derangement .