ADSactly World - Losing Freedom: Venezuela, During the Storm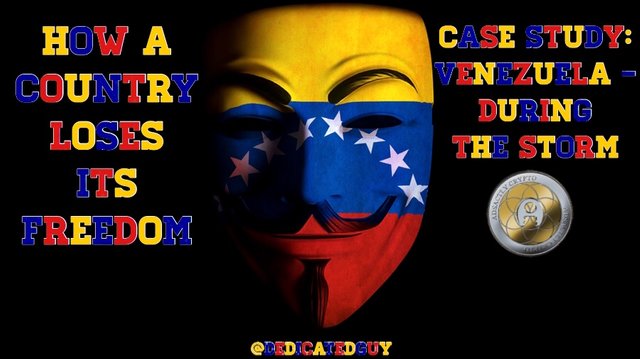 ---

Introduction
---
In this segment we are going to cover what happened after people started to see each others as enemies based on their political views, a division that was engineered from the government itself with the goal of increasing their control over the entire country. The famous strategy of "Divide and conquer" is exactly what they did.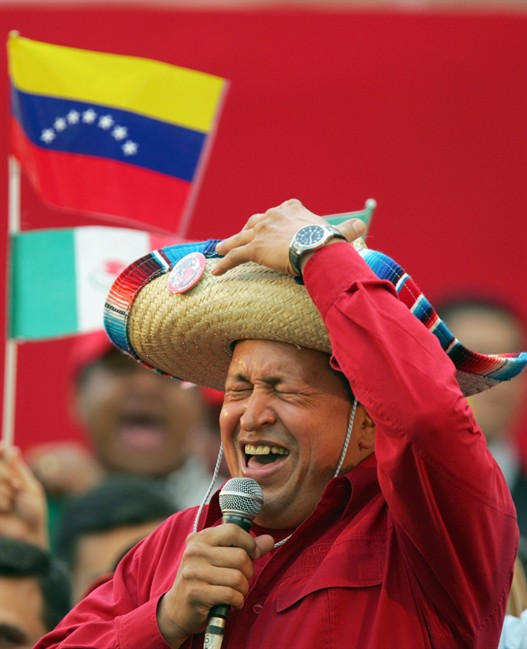 The reason why people fell into this type of manipulation was mainly because Chavez had a message that connected with everything the people felt. His looks was that of an ordinary Venezuelan. Instead of talking about gross domestic products and financial calculations, he spoke to the people in a language they understood. He told them about his daily reality and common problems.
Their message was that the problems of Venezuela, was the direct result of the corruption coming from the old political parties, that for the last few decades had been stealing the money to the point of leaving the nation close to bankruptcy, in short, they said it was necessary to defeat those old parties because they were supposedly an alliance between dishonest banks, and their friends in the government.
All this criticism resonated deeply in the hearts of a lot of people who were suffering economic difficulties and who had lost confidence in the leaders from the traditional parties. The people around him sang and danced. They saw in him a savior. I had never seen such a high level of political fanaticism. For a specific example of this, take a look at the video below:
Because of his image, he managed to gain incredible support throughout the years, and he used that support to increase his control over everything.

During the storm
---
Freedom is something very fragile. Conquering it is a very difficult process that takes a considerable amount of time, but losing it is very easy.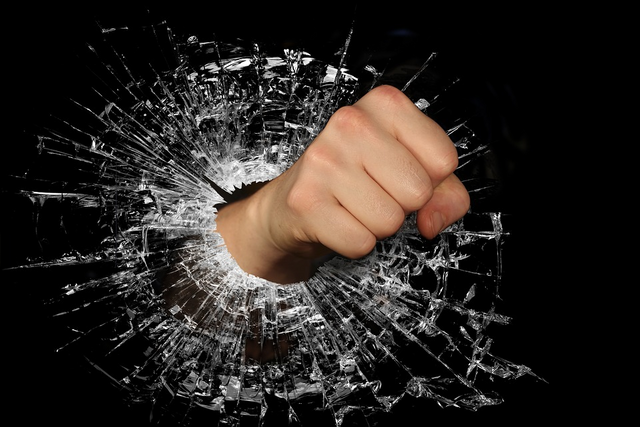 In that sense it is like glass. Creating the glass is difficult, unlike breaking it, which is very easy. We can break a glass by just hitting it with enough force. The glass breaks naturally and the parts fly off in all directions. But people have never seen a broken item composing itself and getting back to its original unbroken state. That does not happen because nature does not go from disorder to order.
There is even a concept about this natural tendency called entropy and it is about "The measure of the level of disorder in a closed but changing system, a system in which energy can only be transferred in one direction from an ordered state to a disordered state". | Source
In the case of Venezuela, once there was no political freedom, things started to get quite tense, the hate between the people stopped being a class issue and became a team issue. Those who were in the government team, dressed all in red and always present in their rallies were considered "The people". Those in the opposition team, practically stopped being Venezuelans in the eyes of the government, and were considered in every sense as inferior citizens with their rights reduced, punished by the regime at all levels and more than one time insulted by the president himself. The economic class did not matter. You could be the person with the less money of all but if you didn't supported the government, you were screwed. In the same way you could live like a King, and as long as you supported them you were automatically considered a member of "the people".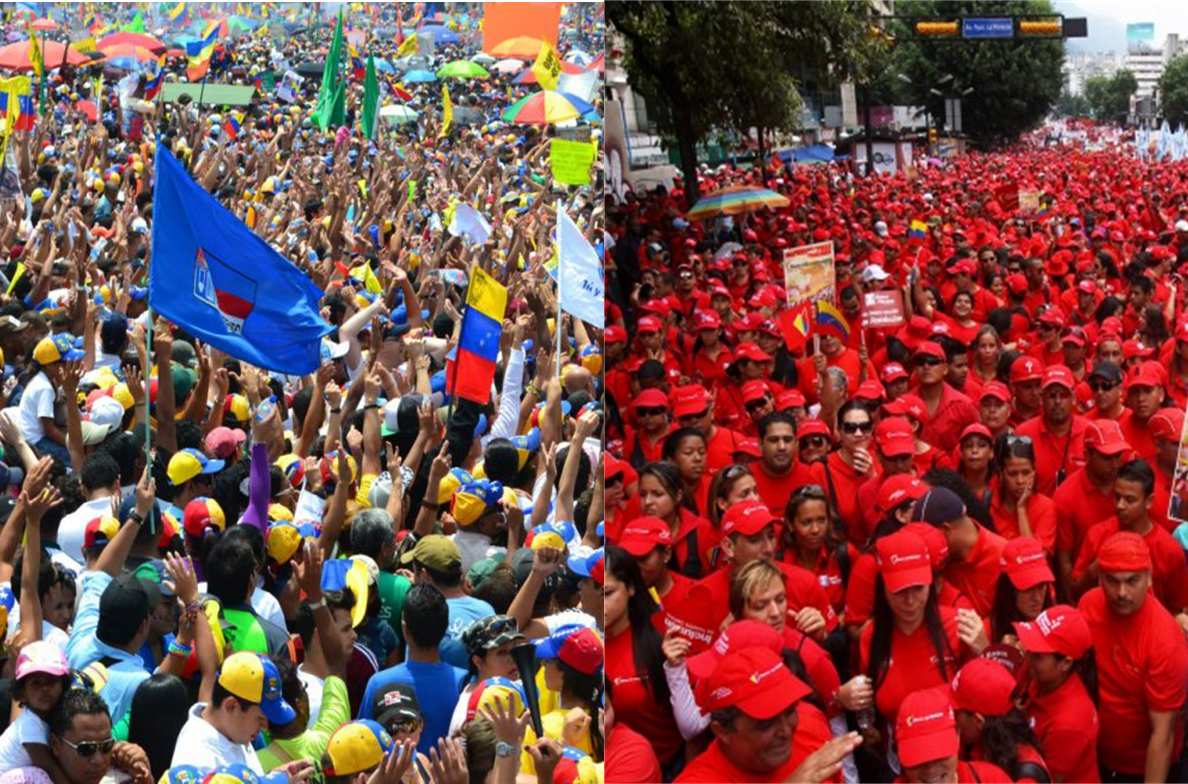 The social division was so strong that even the families were divided. The hatred was from both sides. The opposition hated the government supporters (and still do) and those supporters hated the opposition, this was with such intensity that they became like two parallel and impermeable societies. From the government, prizes and punishments were given based on the political views of the individual, this began in the working life. Public officials who were government supporters advanced within the hierarchy of their institutions. Opposition officials were fired or kept forever in the same position, to keep them away from power and influence, and to marginalize them inside public institutions.
You have to keep in mind that these things were done by a government that until then called itself "democratic". Imagine what someone can feel who sees the government acting like this when it is supposed to represent every citizen equally. Meanwhile in the rest of the world, Chavez was seen as a respectable leader, champion of social justice, who had won legally and remained in power by popular votes. Hollywood figures such as Sean Penn, Oliver Stone and Naomi Campbell took photos with Chavez and declared him the great "savior" of Latin America.

A lot of Venezuelans kidnapped by a government like this, couldn't believe their eyes when watching Hollywood people interacting with Chavez in what seemed like a friendship. There were a lot of people all around the world praising the work of his government, but of course, they did this from the security of living in another country that is stable and free, none of them moved to Venezuela. As it is always the case with these issues, actions speak louder than words.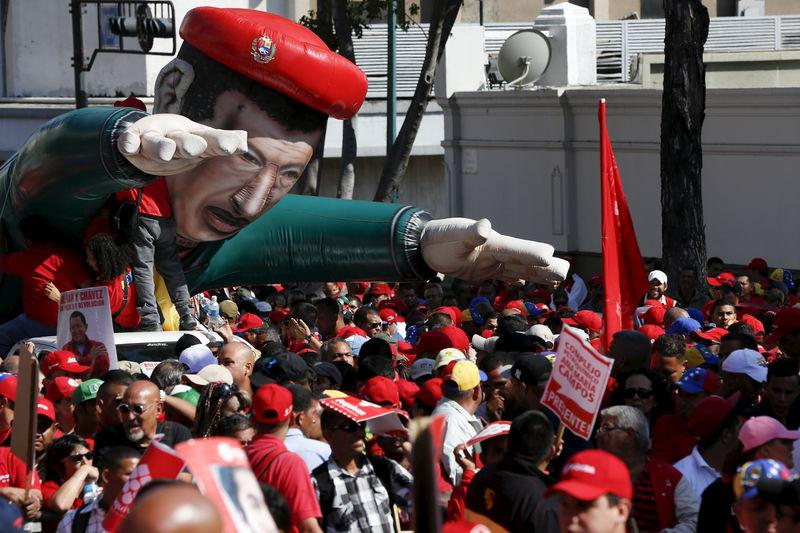 At the same time, all the reasons why people voted for Chavez, all his promises, were of course not fulfilled. The circumstances that brought him to power not only had not been corrected but had worsened.
The corruption from the 90s and before, were nothing compared to what was happening now, the government started to have absurd and unjustified excesses. Chavez and his followers had become the new "elite".
Venezuela, as some of you might know, has huge oil reserves, it is actually the country with the biggest oil reserves in the world. Chavez, with his goal of accumulating even more control, dismissed the entire staff of PDVSA (the oil company) and put some of his supporters as the new staff. Chavez and his "fans" had their hands inside one of the largest "gold" vault in the world.
This event was quite covered worldwide and is know as the oil lockout.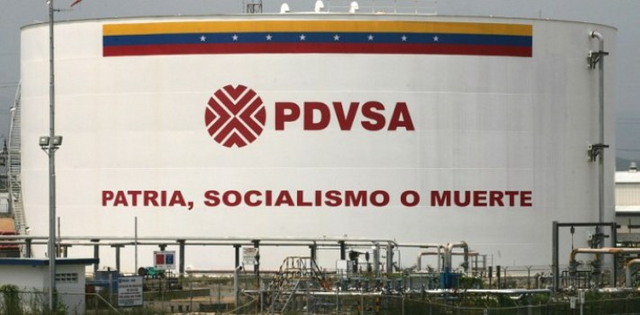 After taking over PDVSA, they started to use it as a political tool to finance their campaigns, and they even changed the company's look. Those 3 words under the name and logo mean: "Homeland, socialism, or death".

It is easy to think that if the situation was so alarming the best thing was to simply go and live in another country. Many did and are still doing it in increasing numbers each year, but leaving is not easy. Leaving Venezuela is not as simple as it may be to leave any other democratic country.
In Venezuela, there is a little understood law, it is a currency exchange control that forbids the people to freely exchange the local currency with any other currency from another country. In order to do this type of exchanges for traveling, people need to go to a bank and fill out some forms and if approved, the individual is allowed to exchange a little share of the available dollars to cover the expenses of his trips at the official price. But you can imagine the amounts of dollars people can exchange like this, is very limited.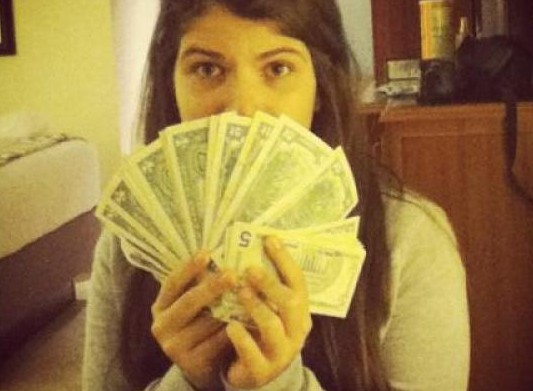 Remember the unjustified excesses mentioned before? This is one of Chavez's daughter, with money that could only be stolen from the country's resources, while at the same time there is a law that forbids Venezuelans from legally acquiring currencies from other countries
This is a very complicated system and they change it every few years. But basically, what this does, just like any other prohibition (think about the alcohol prohibition in America in the 20s), is that it creates a black market. In Venezuela, there is an unregulated and "illegal" market (although everyone is a participant, if we stick to the law, it is illegal) in which the exchange rates for external currencies are extremely higher than the official rate. Which is why, you might have heard of Venezuelans earning less than 10$ per month, that amount is calculated using the black market rate which is the one that set the prices of most products and services.
Imagine that all your money is paper that no one outside of your country can accept it, and that the government also forbids you to exchange it for another currency. Add to that the forever increasing inflation and you have a perfect recipe for a complete social collapse.
This is why today, we see situations like an insane amount of Venezuelans migrating by foot to Colombia or Brazil in what is considered as the biggest exodus in the history of the country.


Conclusion
---
Now that we have covered the "before" and the "after" (that is still going on) of Venezuela, in the next entry I will explain how the country got from one extreme to the other in detail. What exactly happened in Venezuela, how Chavez used the Venezuelan democracy to dismantle the Venezuelan democracy itself. And how it transformed those strategies into a method that can be replicated in any democratic country, by creating sort of a franchise model, that can be exported, and in fact, they have already done it. All of this, being financed by the incredible amount of resources coming from the national oil business.
It is also important to notice that the situation in Venezuela has not been resolved, this story hasn't reach its ending as of yet, and important events will be happening in the coming weeks and months.
---
---
Images sources
1 , 2 , 3 , 4 , 5 , 6 , 7 , 8 , 9 , 10 , 11 , 12 , 13
Click on the coin to join our Discord Chat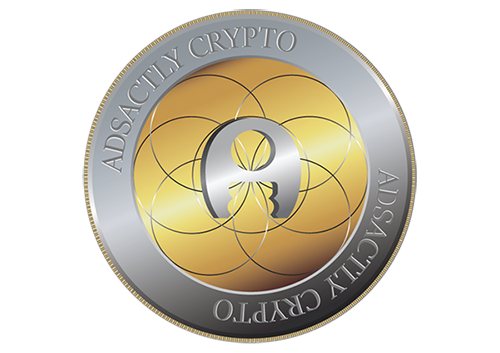 ---
Vote @adsactly-witness for Steem witness!
Witness proposal is here:



Go To Steem Witness Page
In the bottom of the page type: adsactly-witness and press vote.



Use small letters and no "@" sign. Or, click here to vote directly!
Thank you!

---