Sos, który dziś Wam przedstawiam to bez wątpienia podstawa kuchni wietnamskiej. Choć niepozorny, bo bazuje tylko na kilku składnikach, to bez niego nie wyobrażam sobie prawdziwego wietnamskiego poczęstunku. Przygotowanie posiłku w Wietnamie wygląda nieco inaczej niż w Polsce. W Wietnamie na stole zawsze znajdują się półmiski z półproduktami typu: gotowane mięso pokrojone w cieniutkie plasterki, dużo warzyw świeżych, duszonych i gotowanych na parze, tofu, owoców morza. Każdy otrzymuje miseczkę ryżu jaśminowego i sam komponuje sobie dodatki. Mięso, tofu, a nawet warzywa maczane są właśnie we wspomnianym sosie. Jest on niezbędny, gdyż nadaje smaku gotowanemu mięsu czy warzywom, które same w sobie mają delikatny smak. Sos ten jest również podstawą do sajgonek czy do wietnamskich pierogów "bánh gố". Oryginalnie do sosu dodaje się cukier, ale z powodzeniem można zastąpić go innym słodzidłem typu ksylitol. Nie polecam cukru zastępować miodem, gdyż nie uzyskamy wtedy odpowiedniego smaku.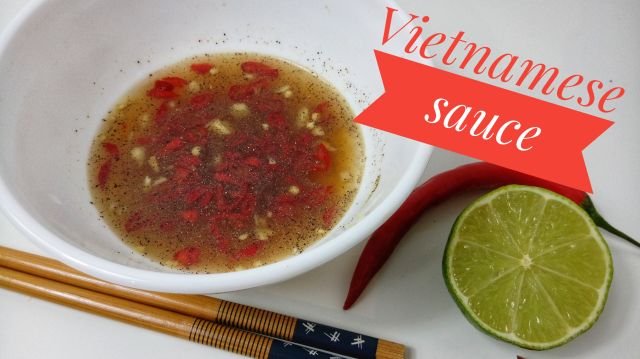 Składniki:
1 łyżka posiekanego bardzo drobno czosnku
1 ostre chilli, posiekane
2 łyżki cukru białego (może też być cukier brązowy czy ksylitol. Jeśli używamy ksylitolu to dodajmy go mniej niż jest to w przepisie, gdyż jest on słodszy niż tradycyjny cukier)
3 łyżki sosu rybnego
6 łyżek wrzątku
sok z połowy limonki
pieprz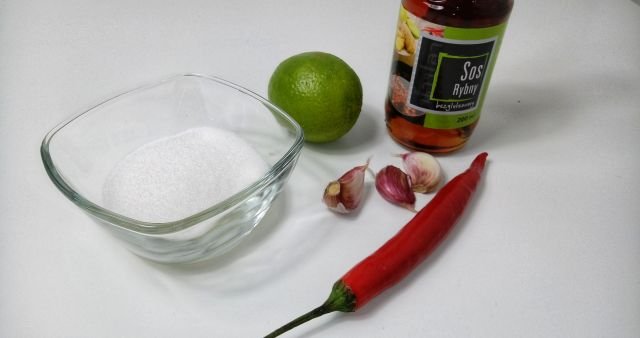 Wykonanie:
           Do miseczki z czosnkiem, chilli i cukrem wlej wrzątek. Wymieszaj dobrze, aż cukier się rozpuści.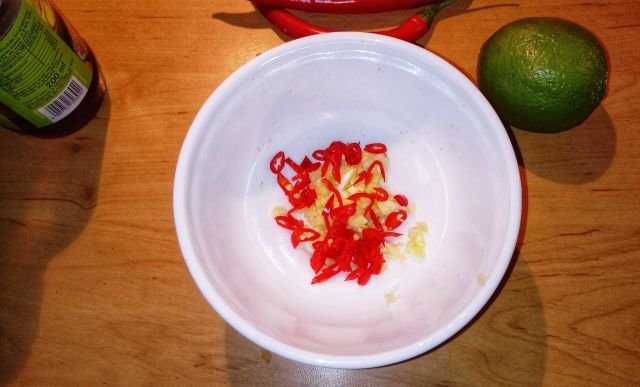 Dodaj sos rybny, sok z limonki oraz pieprz do smaku.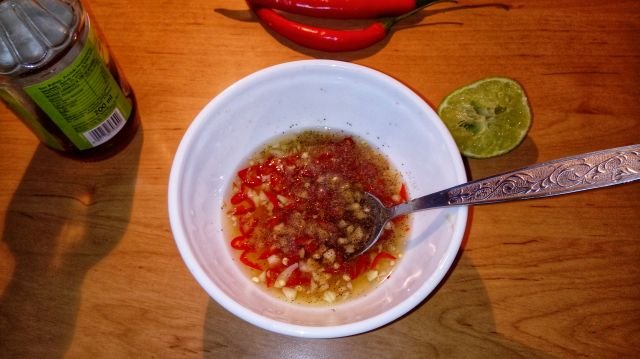 Smacznego!!!   😊    
                     ------------------------------------------------------------------------
          Today I would like to show you the simple recipe for vietnamese sauce, which you can use for springrolls or vietnamese dumplings "bánh gố". In vietnamese tradition we eat a lot of boiled meat and steamed vegetables.  As they do not have very intensive flavour we use a lot of sauce to twist up the taste. In Vietnam we usually gather around the table, serve many plates with sliced boiled meat, seafood and vegetables. Each person has the small bowl of jasmine rice and pick from the plates, whatever he/she wants at that moment. Then we dip our choices into the sauce and eat with the rice.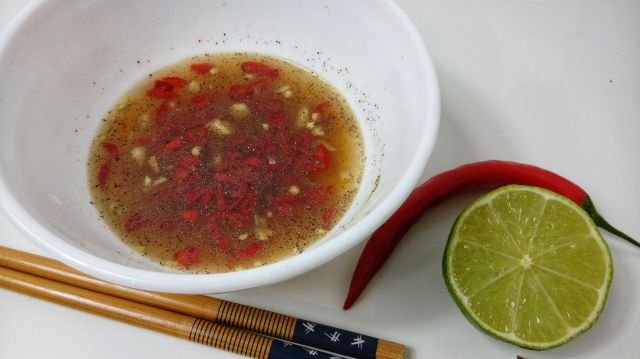 The sauce which I present you is made of sugar, water, lime juice, fish sauce, chilli and garlic. If you want to obtain a healthier version of it you can replace the sugar with other sweetener such as xylitol. Remember that xylitol is sweeter than white sugar, so use it less than in the recipe.
Ingredients:
1 tablespoon garlic, chopped
1 chilli pepper, chopped
2 tablespoon sugar
3 tablespoon fish sauce
6 tablespoon boiling water
juice of  half lime
black pepper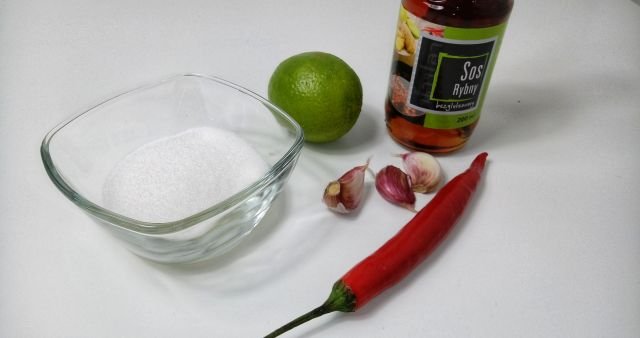 Method:
          Put chopped garlic, chilli and sugar in a small bowl. Add boiling water and stir until sugar melts well.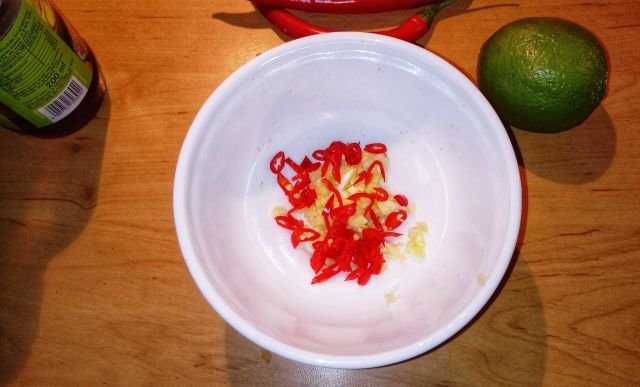 Then add fish sauce, lime juice and season with black pepper.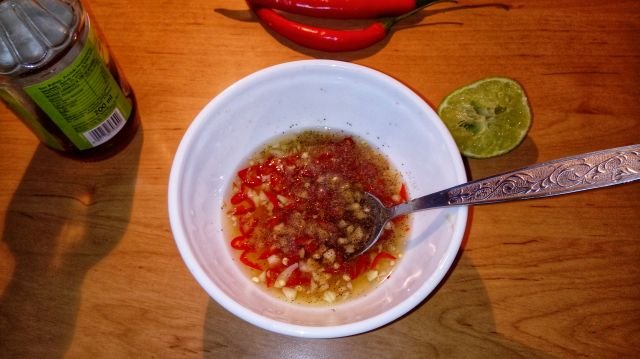 Bon appetit!  😊