I have quite a few standard dishes which I enjoy making, and as we have just come out of winter these are basically dishes I have already covered , such as Spicy Lentil Soup, Fresh Tomato Soup, Basil Pesto Roast Chicken, Smoked Chicken and my signature dish Lamb Stew so I have been quiet on the cooking front.
This past weekend I really felt like cooked food as the salads and pasta dishes are getting a bit tedious already (hot, dry weather being the order of the day here) so I made an awesomely delicious Moroccan Lamb Stew….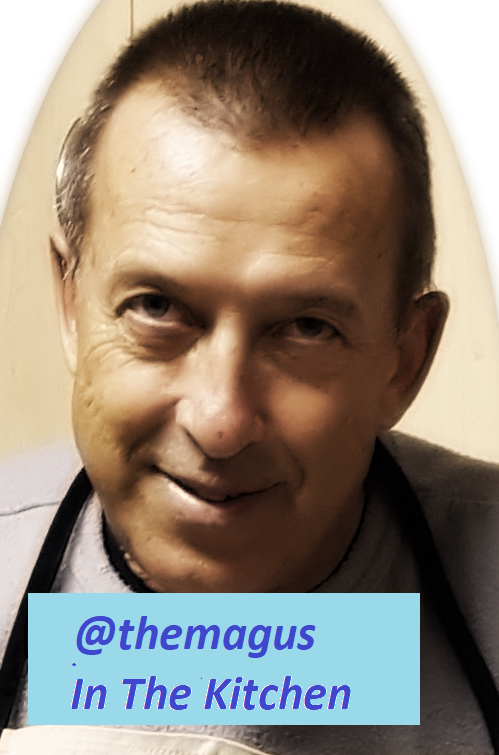 I will as usual just give a breakdown of what I did without exact amounts as I do not usually follow a recipe. However I cannot take the credit for this awesome dish as I found this recipe on themeditarraneandish, where you can get all the details as to quantity etc.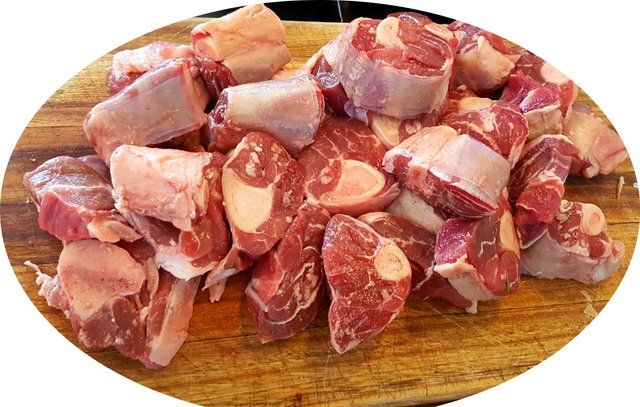 The main ingredient, beautiful free ranging lamb from my boss's farm, knuckle and shin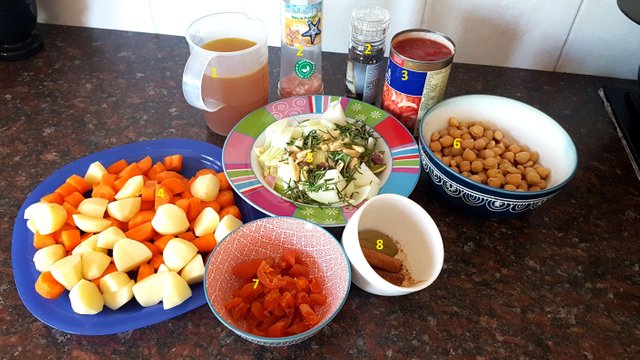 1- Beef Stock 2- Himalayan Salt and Black pepper 3- Tomato and Onion mix
4- Chopped Carrots and Potatoes 5- Chopped Onions, Garlic and fresh Rosemary from the garden 6- Chickpeas 7- Chopped dried Apricots 8- Spices (see recipe)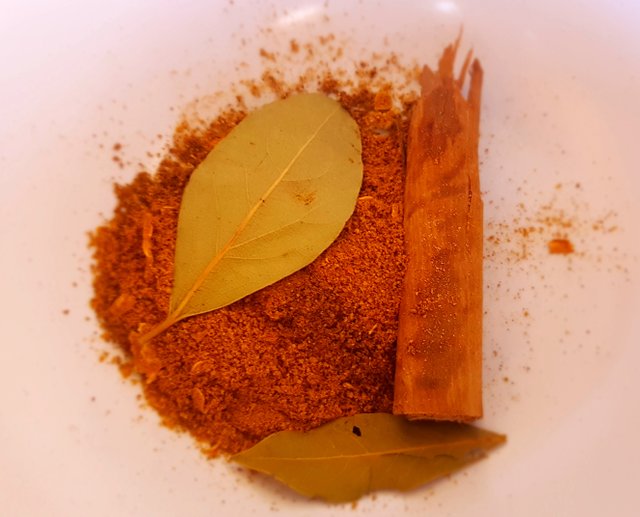 I made my own version of Ras El Hanout after googling a substitute
Preheat the oven to 350 degrees fahrenheit
I heated some olive and coconut oil in a heavy based oven proof pot and sauteed the onions, garlic, potatoes and carrots for 5 minutes and removed from pot.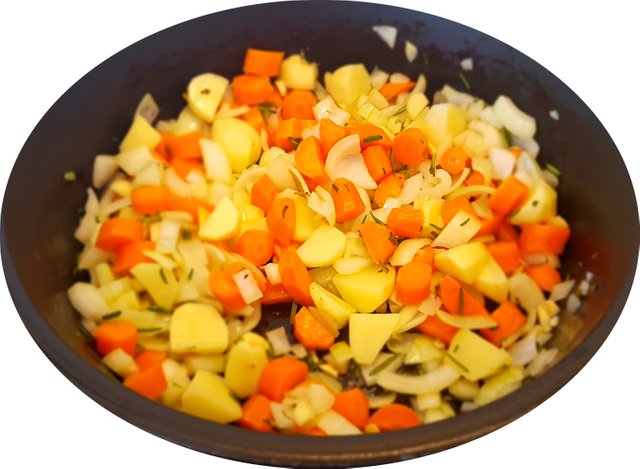 Add oil if required and brown the meat well.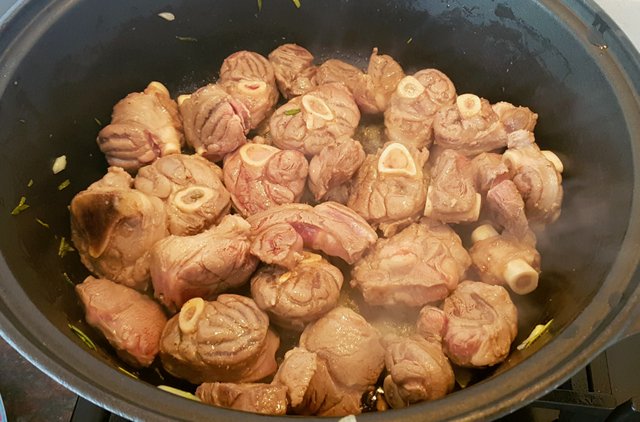 At this stage add the spices and stir to coat, then pour in the stock, tomatoes and apricots and bring to the boil over a medium heat and allow to simmer for 5 minutes, then place in the oven.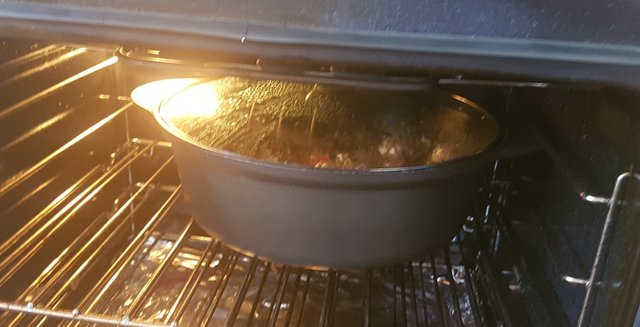 Cook for 1.5 hours, checking at regular intervals that the dish does not dry out. I added some stock after an hour as I was a bit concerned it was going to be too dry. After the time is up, add in the chickpeas and return to the oven for 30 minutes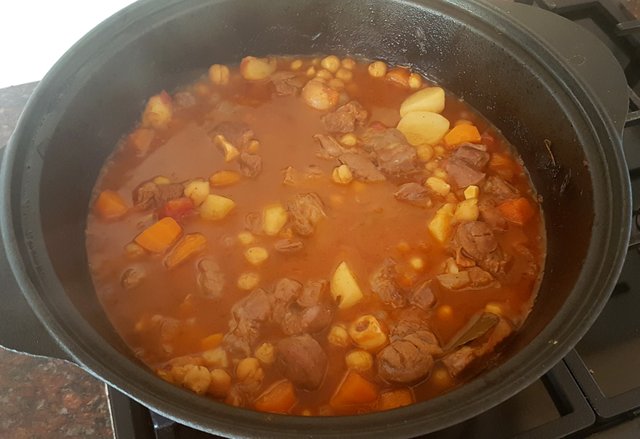 Voila, the food...she is cooked !!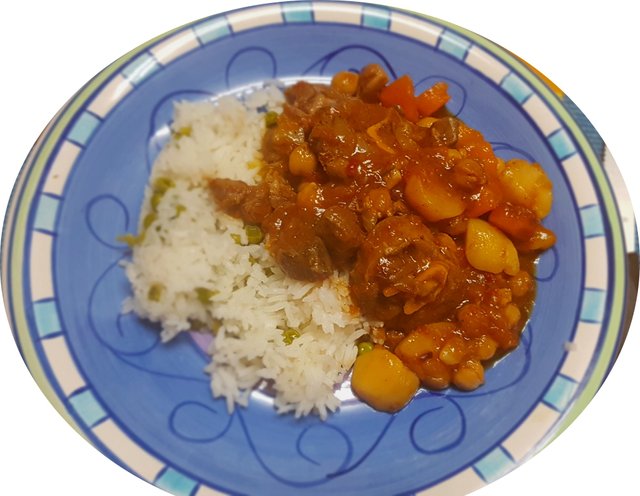 We served it with a jasmine rice and a side salad
This is really and truly a stunning dish. I was concerned the spices were too little for the amount of meat but that fear was unfounded.
Big bonus is there was plenty to spare so last night @fempower made us this delicious meal...and it tasted even better than the first night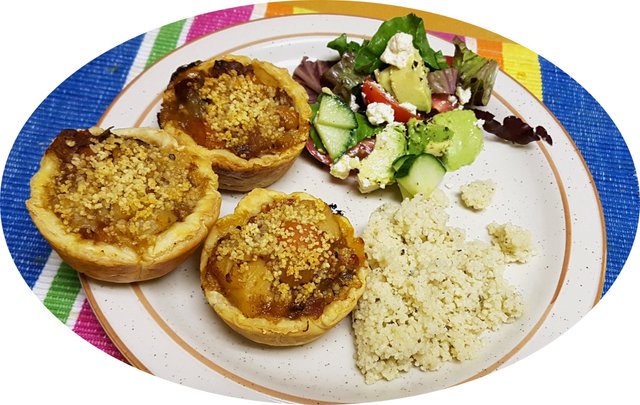 Moroccan Stew Pies - nyummy!!
Thanks for reading and the continued support. I must confess the amount of work doing this for $2's is difficult to motivate.