The soft sweet "Doughnuts" is very popular in many countries. A type of confection dessert easily been made at home or bought from bakery shop. Quite similar in line with Doughnuts , Indians prepare a sweets called "Balushahi".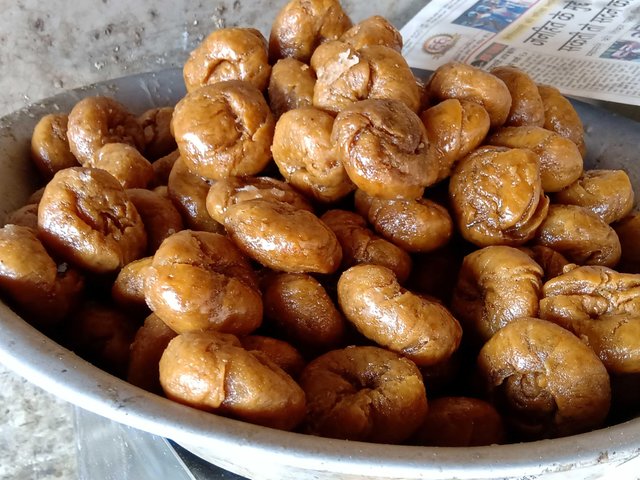 Deep fried, and soaked in sugar syrup It is one of the traditional, royal sweets originated from Indian subcontinent. It is primarily one of the easiest sweets that takes less effort and ingredients to prepare.
To make it locally or at home, following items are required :
Refined Flour
Baking Soda
Sugar ( to make sugar syrup)
Ghee.
Cinnamon Powdee
While the ingredient list is very few, the cooking time is also less and easy. To start the making process, all the ingredients i.e Refined Flour, Baking Soda, few quantity of Ghee and Cinnamon powder* were kneaded softly. Soft kneading is required to have it more crisper.
Then small round ball shapes were made, and pressed at the centre with the thumb, to flatten it a bit.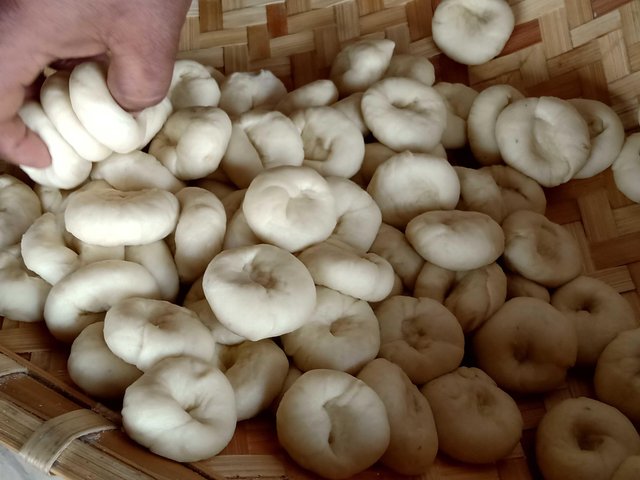 Then these flattened balls were carefully placed one by one into hot oil or ghee for deep frying. Make sure do not hurried up as the oil may splitter on you. So placing it from sideways is better choice.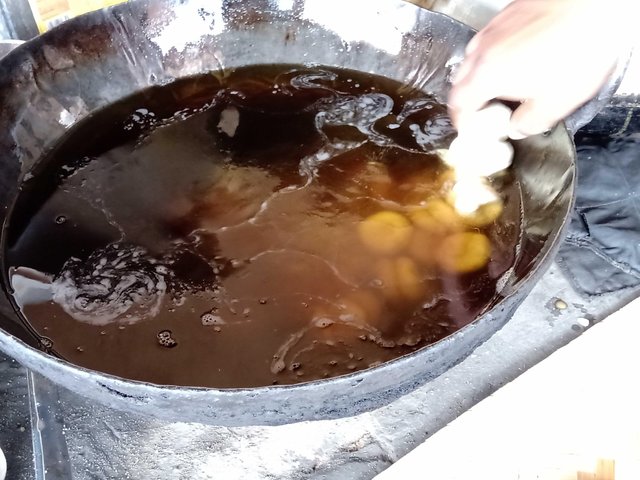 Let them to deep fry, untill it turned into dark brown balls. Keep stiirring the balls from time to time just to make sure, it won't get over fry. In the meantime, you can prepare "Sugar Syrup" in another utensil. I belive , it is most easy way, by making sugar and water to boil for few min.
Once the Sugar Syrup is ready , and also the white balls fried and turned brownish. We will take them out and soaked them into the Sugar Syrup.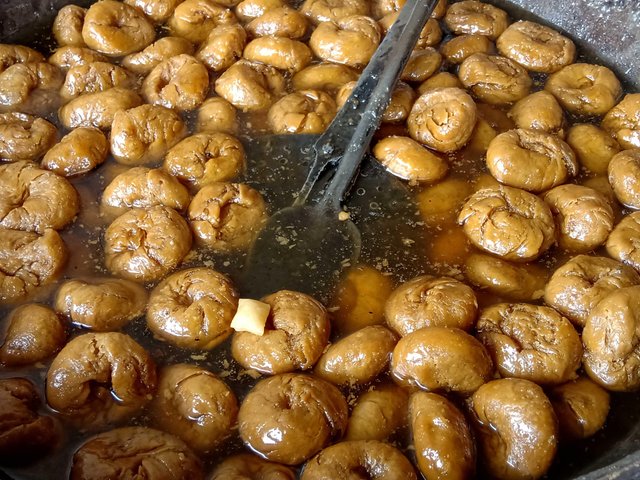 After soaking properly into Sugar Syrup and leaving it for few minute, our Balushahi sweet is ready to eat.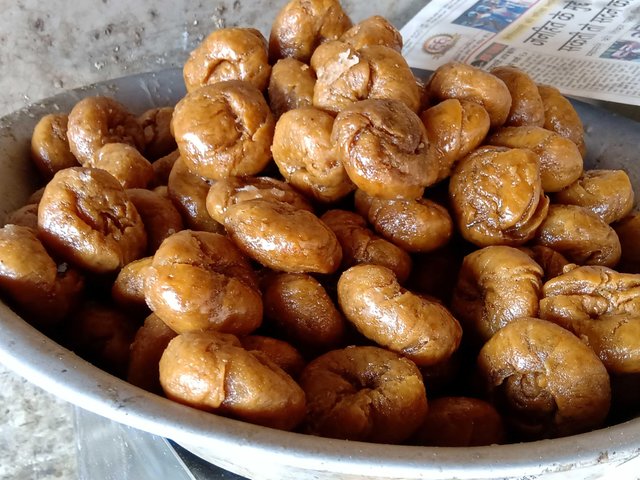 The shines on top of each piece is due to the Sugar Syrup, making it more sweeter to cherish. It is our local Doughnut but been flovoured a lot. Quite durable for longer time and not easily get stale, many people wants to have it at home and also been used as gifting during marriages in large quantity.
Hope the Indian sweetness shared, gives you a sweet flavors for long.
Stay Calm....
Keep Steeming...Steem On !!!
---
Vote for Witness I have voted to,
@firepower , @enginewitty, @blocktrades , @gtg , @helpie, @abit, @c-squared , @jackmiller, @ura-soul, @blockbrothers, @utopian.io @bobinson, @jatinhota, @curie, @adsactly-witness, @therealwolf @patrice @reggaemuffin @c0ff33a @thekitchenfairy @drakos @roelandp @good-karma @yabapmatt @partiko @steemcommunity @qurator.
---