Do you have one? I'm sure you do…we all do, right?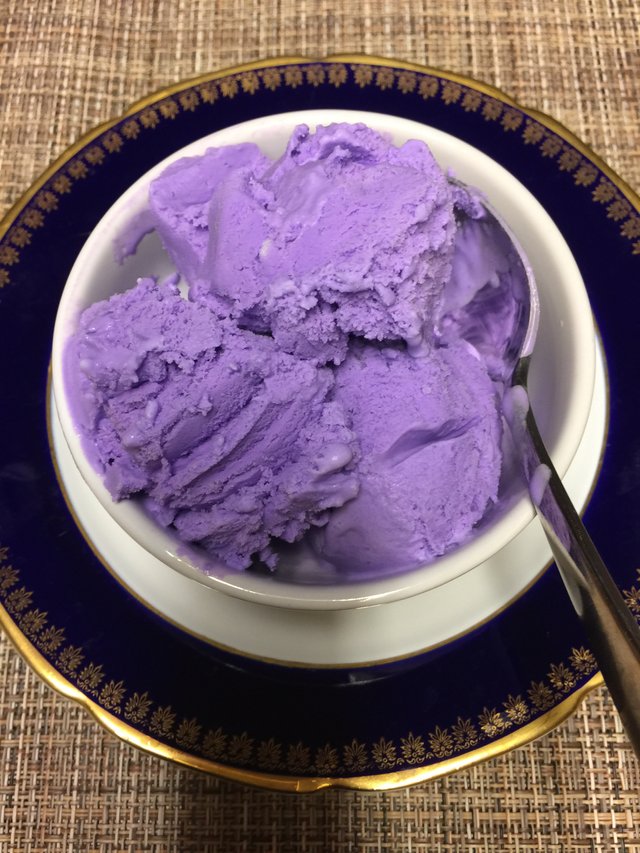 For me, there are many actually to list here. But at this particular moment of day, I indulged myself with an Ube Macapuno Ice cream. It's made with purple yam and young coconut. I usually don't like coconut fruit; however, this one is different, it's rich and creamy. The coconut fruit isn't hard rather it's soft, so that's why I like it.
You'll find this kind of ice cream in some Asian groceries or at an Asian aisle at your grocery store.
If you are incline to converse you are certainly welcome and let me know your favorite as well and why that is for you. I'd be glad to learn something about you.
Thanks for stopping by and reading. Have a wonderful day.
Peace and blessings.