The Fluffiest Pancakes Ever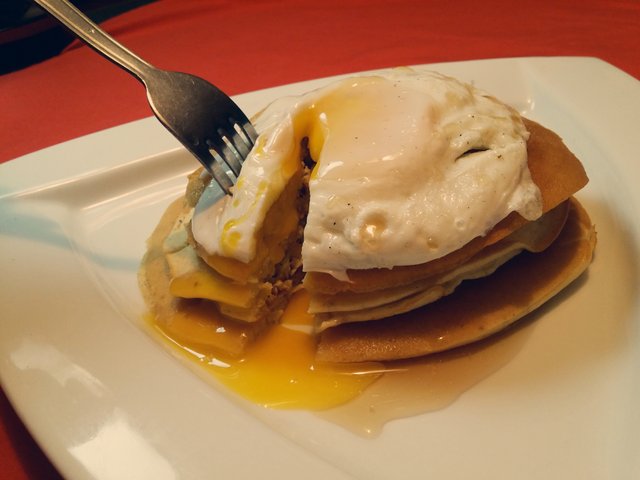 There's 2 types of people in the world: Normal, sane individuals that like SUPER FLUFFY pancakes, and the ones that like that thin stuff or crêpes or whatever. Just kidding, crêpes are also delicious, but not as delicious as a sweet cloud in your m o u t h. And since I am a normal, sane individual (well…yeah let's not get into that) I've been trying to find -or accidentally make- a recipe that can give me the closest thing to a cake-in-a-pan, and mom you can be proud I've finally made it! 

I love this one is because there's really no way to fail making this. Once you have all the ingredients you just have to put it all in a blender and ya done…with the mix of course, then you have to cook it. Please, don't eat raw pancake batter.  
For this recipe you will need:
-1 cup of flour 
-2 tsp of baking POWDER 
-2 Tbsp of sugar 
-1/8 tsp of salt 
-3/4 of a cup of milk (or water but milk preferably) 
-1 egg 
-2 Tbsps of butter (or canola/ sunflower oil) 
-1 Tbsp of vanilla extract 
-1 tsp of ground cinnamon (opt)
This is the basics, you can add chocolate chips, fruits or whatever you like. I think that the cinnamon and vanilla is enough to make sweet and cake-like, but you do you honey.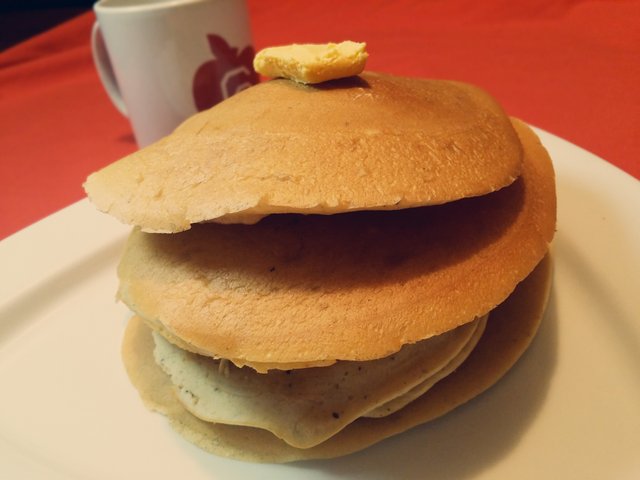 Now all you need is to get cooking!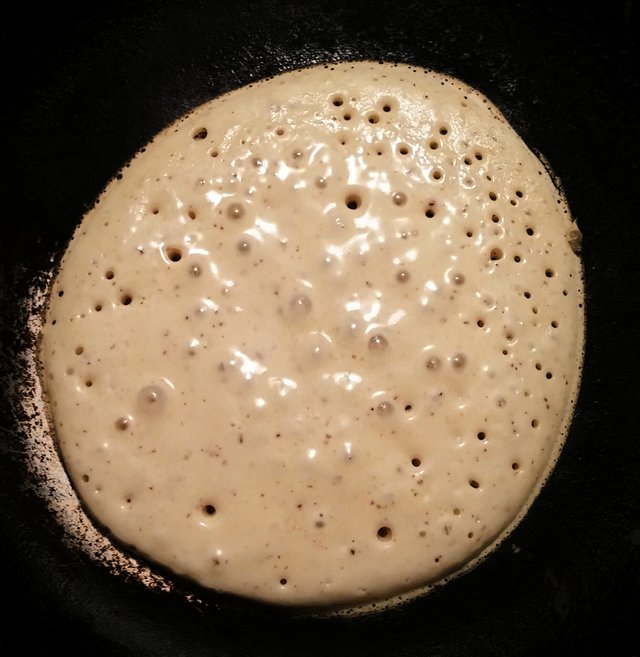 Use a nonstick pan if you have it and warm it up, once it's warm put it in medium to low heat and pour about 2 or 3 tablespoons of your batter. Then cover the pan with a lid, this will help get the fluffiness going. Remember that the perfect time to flip it is when it looks like a moon (Beware trypophobics)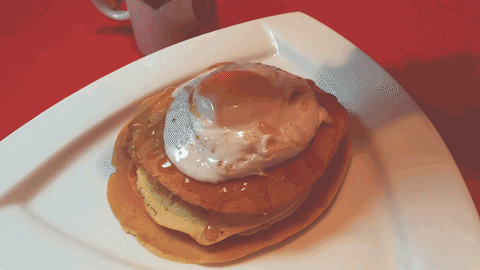 And you're done! I personally like to eat my pancakes with syrup or marmalade (pineapple and guava are my favorites), and a sunny side up egg on top. This sweet and salty combination is one of the beeeest for me ♥  
I hope you guys liked this recipe, I LOVE cooking and today I just felt like sharing this :) If you ever try it make sure to tell me how it turned out!
Read ya later. 
-Bárbara.   
Btw this are all my pictures and gifs
This are my last posts, they have nothing to do with cooking 😬 :
- Ode to Boys 
- 30 Songs Challenge 💜 
- WIT #1: A Creative Writing Experiment! (A strangers mind)

This are some posts I think are AWESOME:
-Birth - Death - Rebirth // collage by @sexdeathrebirth
-Who and why have imaginary friends? by @Godflesh
-How to | DIY CHOKER in 7 easy steps by @claritagigi