IRISH CAR BOMB CUPCAKES + STOUT BEER COCKTAIL RECIPE ☘️🍫🍺 (PHOTOS + VIDEO TUTORIAL)
Happy St. Patrick's Day Friends! ☘️
I'm having a BLAST celebrating St. Patrick's Day with a lil' bit of boozy baked goodness. I have to say, these beer cupcakes are THE BOMB! 💣
Here in the U.S., they've been nicknamed Irish Car Bomb cupcakes, as well as the beer cocktail that goes by the same handle too. Despite their politically charged moniker, these cupcakes taste absolutely DYNAMITE!
The explosive beer cocktail recipe traditionally calls for stout beer, Irish whiskey and Irish cream. I chose to make my chocolate stout beer cupcake batter with Guinness Extra Stout, the whiskey and dark chocolate ganache filling with Jameson Irish Whiskey, and the Irish cream liqueur buttercream frosting with Baileys Irish Cream.
If you have choose to use other brands (or homemade Irish cream) I imagine your results will be just as mind-blowingly yummy, if not better! 😍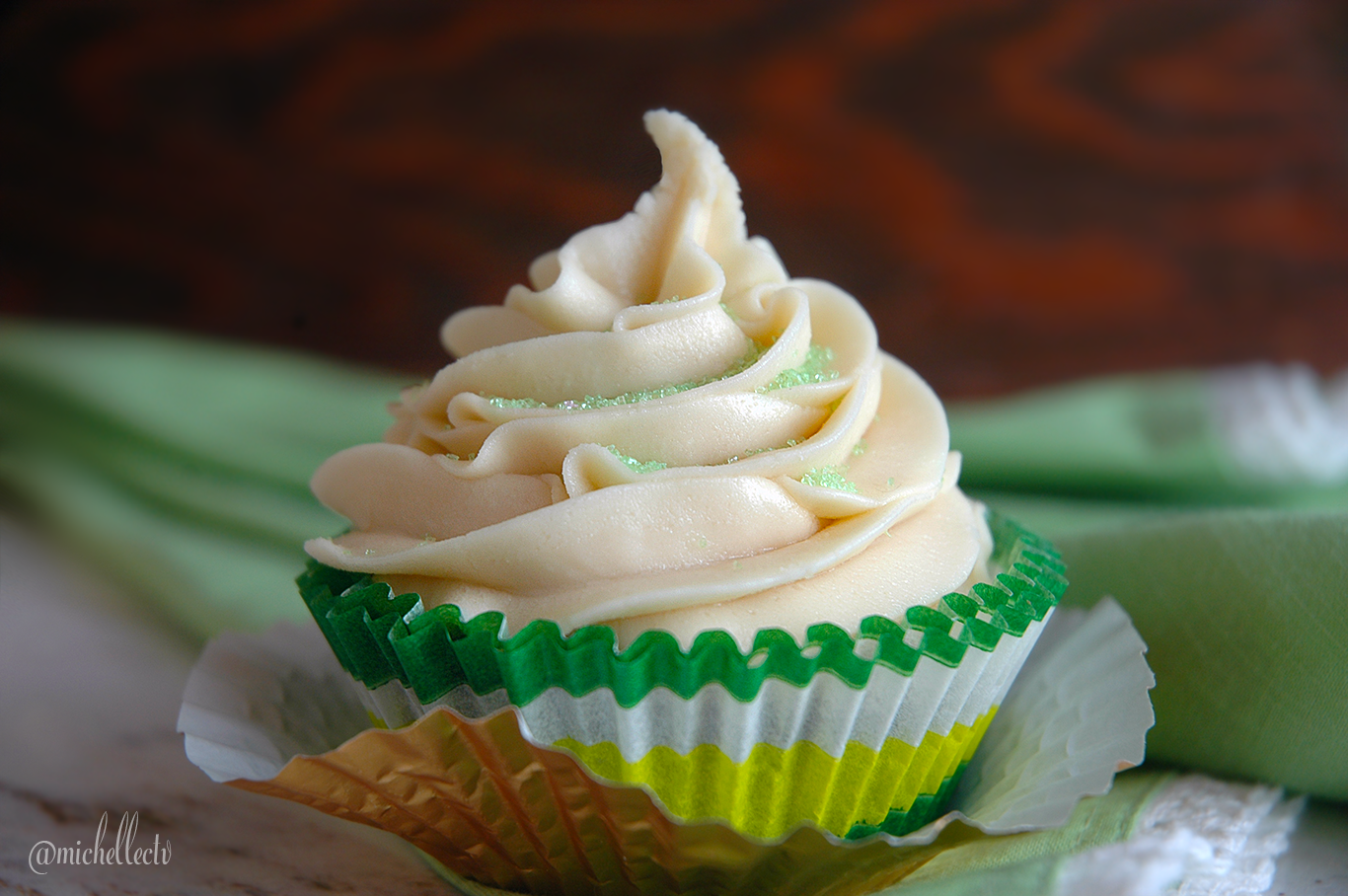 Irish Car Bomb Cupcakes Recipe ☘️🍫🍺
Ingredients
---
For the cupcakes:
1 cup Guinness Extra Stout Beer
1 cup unsalted butter
3/4 cup unsweetened cocoa powder
2 cups all-purpose flour
1 1/2 teaspoons baking soda
3/4 teaspoon salt
2 large eggs
2/3 cup sour cream
---
For the ganache filling:
8 ounces bittersweet chocolate, chopped
2 tablespoons butter
1 teaspoon Irish whiskey
---
For the buttercream frosting:
1/2 cup unsalted butter, softened
3 cups confectioners' sugar
3 tablespoons Irish cream liqueur
---
Yield: 2 dozen standard size cupcakes | Oven temp: 350°F (175°C) | Prep Time: 30 minutes | Bake Time: 18 - 20 minutes | Original recipe courtesy of Allrecipes.
---
Directions
For the cupcakes:
---
Preheat oven to 350°F (or 175°C). Grease cupcake baking cups or line tin with two dozen foil and/or paper liners.

In a medium sized saucepan, bring Irish stout beer and one cup of butter to a boil. Once boiling, remove from heat and set aside, stirring occasionally until the butter has melted. Mix in cocoa powder until smooth.

In a separate large bowl, whisk together flour, sugar, baking soda and salt until thoroughly combined.

In a large bowl, beat eggs with sour cream with an electric mixer on low until well combined. Slowly beat in the beer mixture and gradually beat in flour mixture. Beat batter until smooth.

Spoon batter into lined cups, filling each cup 2/3 full. Bake for 18 - 20 minutes or until toothpick inserted into the center of the cupcake comes out clean. Allow pan to cool and then remove cupcakes from the pan to completely cool.
That was quick and easy! A cakewalk, so to speak. Next, we'll make the boozy ganache filling...
---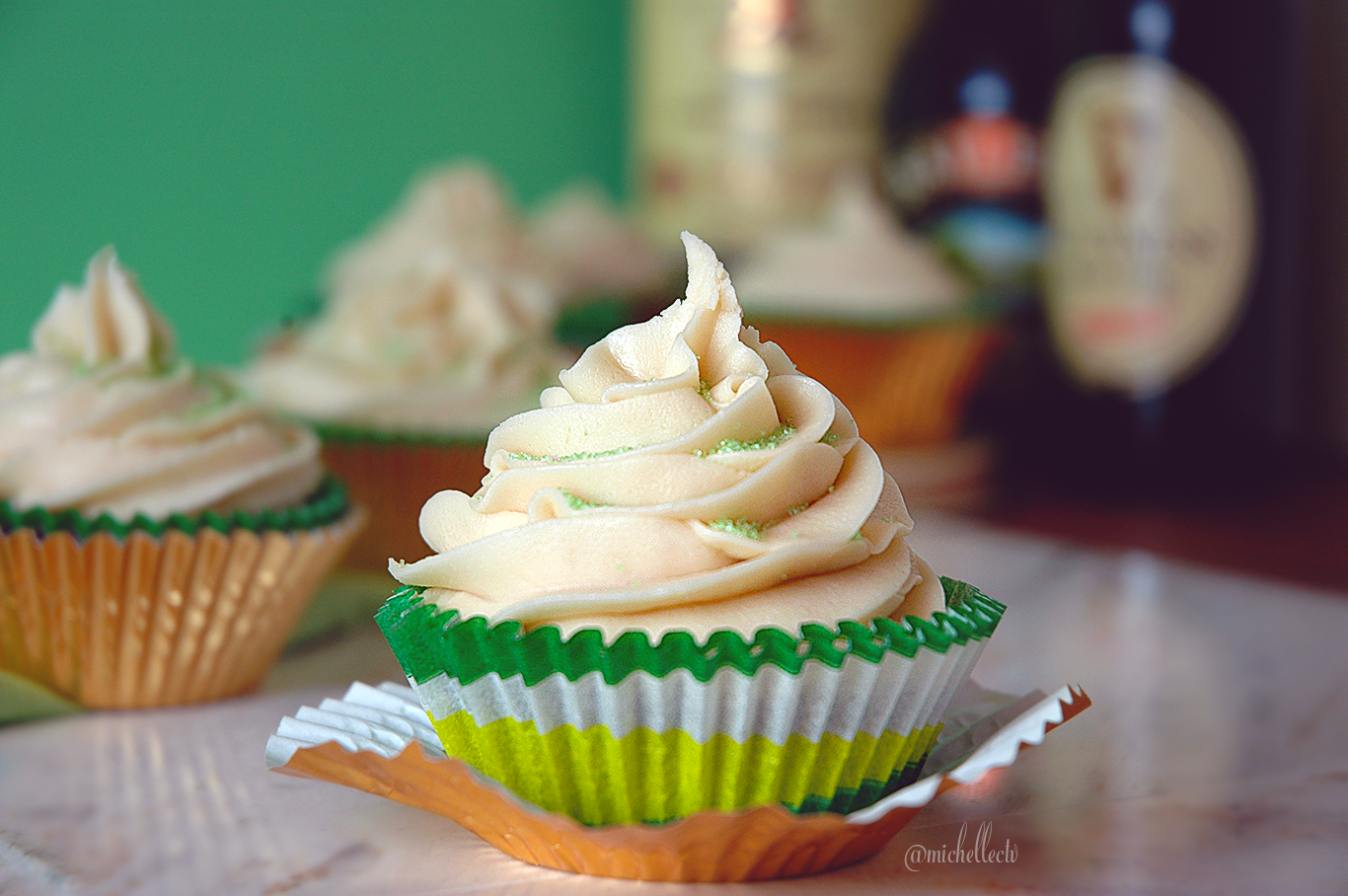 For the ganache filling:
---
Heat eight ounces of bittersweet chocolate and two tablespoons of butter in a double boiler until both are melted. Whisk until smooth and then whisk in one teaspoon of Irish whiskey. Remove mixture from heat and allow to cool.

Use the large end of a large sized frosting tip or an apple corer to cut a hole in the center of each cupcake. Spoon each hole full with the ganache filling.
Almost done! Next up, is the frosting...
---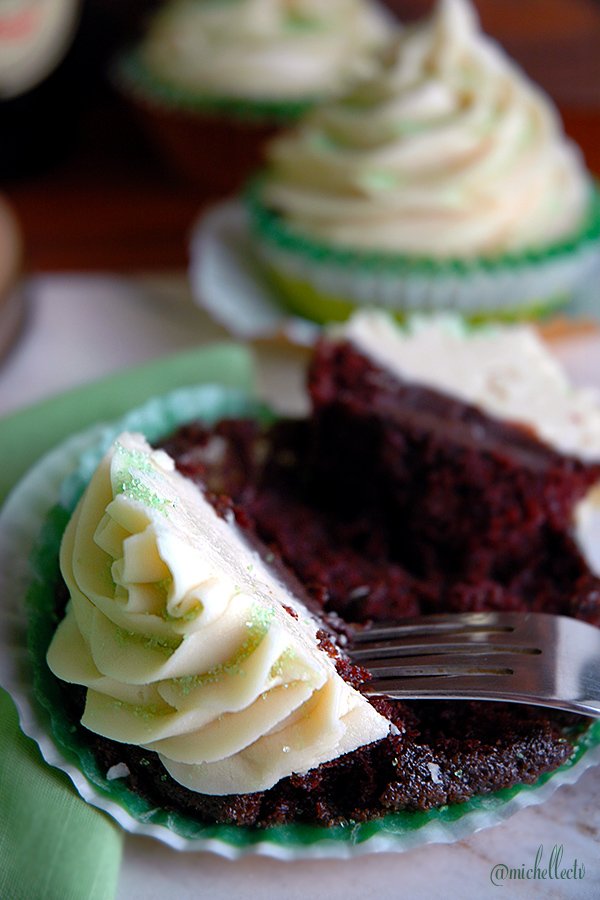 For the buttercream frosting:
---
Whip 1/2 cup of butter in a bowl with an electric mixer for 2 to 3 minutes until fluffy.

On low speed, slowly beat in confectioners' sugar (one cup at a time) until frosting is smooth. Next, beat in three tablespoons of Irish cream liqueur. If needed, adjust thickness of frosting by simply adding more confectioners' sugar.

Now you're ready to frost your cupcakes! Use immediately or refrigerate until ready to serve.
Again, easy-peasy! Now that your cupcakes have cooled you can get to the fun part of decorating them and then EATING them!
---
Watch How to Make a Car Bomb Beer Cocktail:
💡 Tipsy Tip: Once you've detonated your "bomb" this drink is meant to be chugged a.s.a.p. The longer you wait, the more likely you are to avert your mission! 😮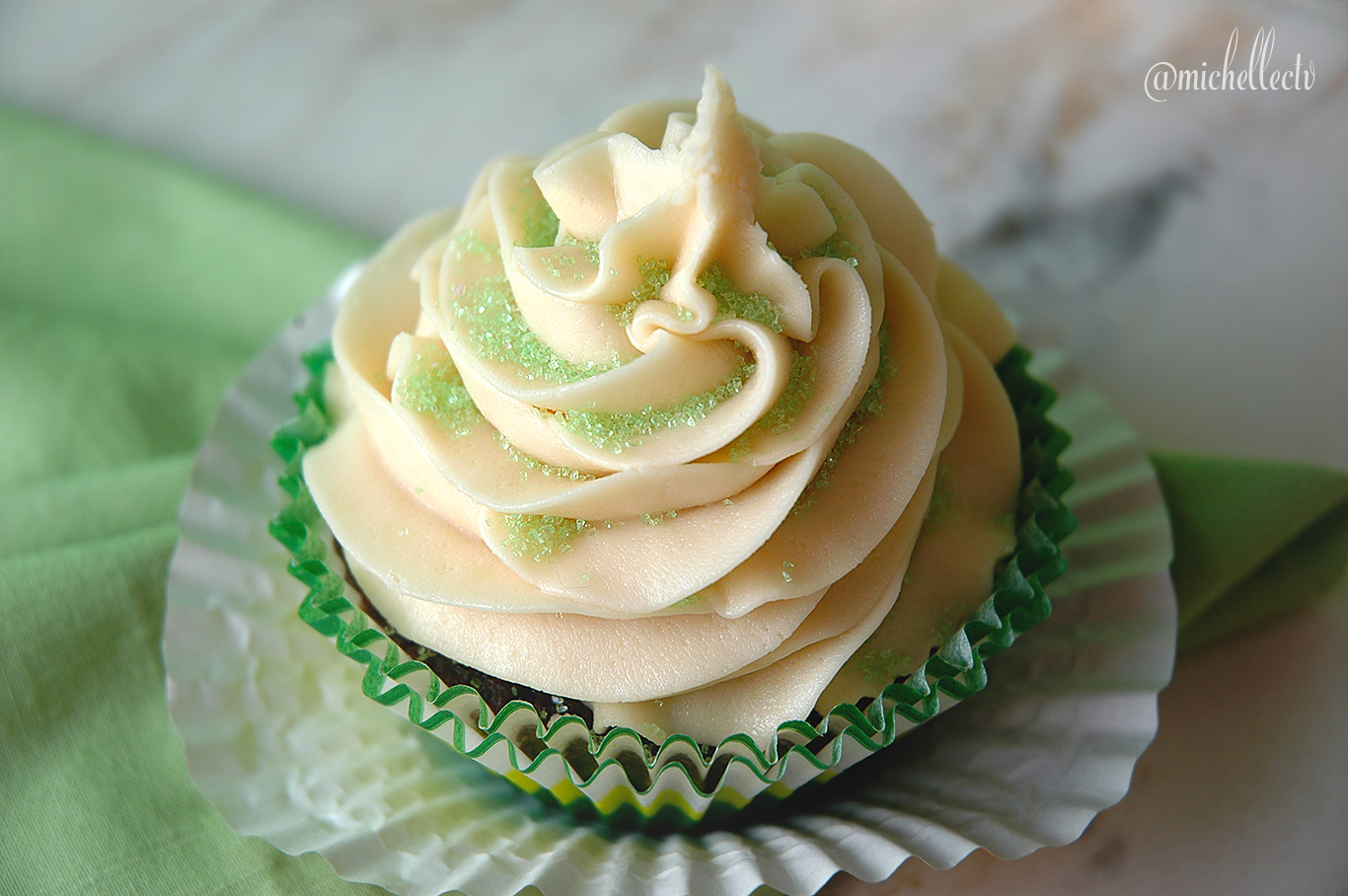 Thanks for commenting, upvoting and resteeming this post! I hope my post will inspire you to treat yourself to something sweet! Until next time...
Cheers!
Michelle
xx
---
P.S. If you enjoyed this post (and I hope you did!) FOLLOW @michellectv for more Fun, Food, Drinks, Beauty, Travel & Style! ❤️
---
You may also like...
IRISH COFFEE COCKTAIL RECIPE + MORE ☘️☕ (PHOTOS + VIDEO TUTORIAL)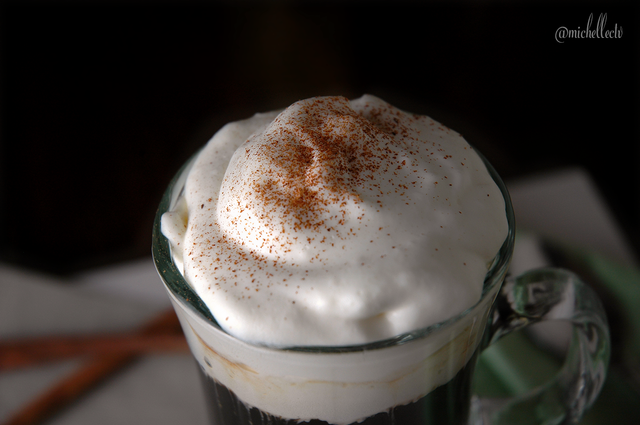 🔗 Recipe Link: https://steemit.com/food/@michellectv/irish-coffee-cocktail-recipe-more-photos-video-tutorial