IRISH COFFEE COCKTAIL RECIPE + MORE ☘️☕ (PHOTOS + VIDEO TUTORIAL)
Happy Weekend Friends! 🤗
In celebration of ☘️ St. Patrick's Day, I've been indulging in this warming, caffeinated cocktail all week long... Irish coffee!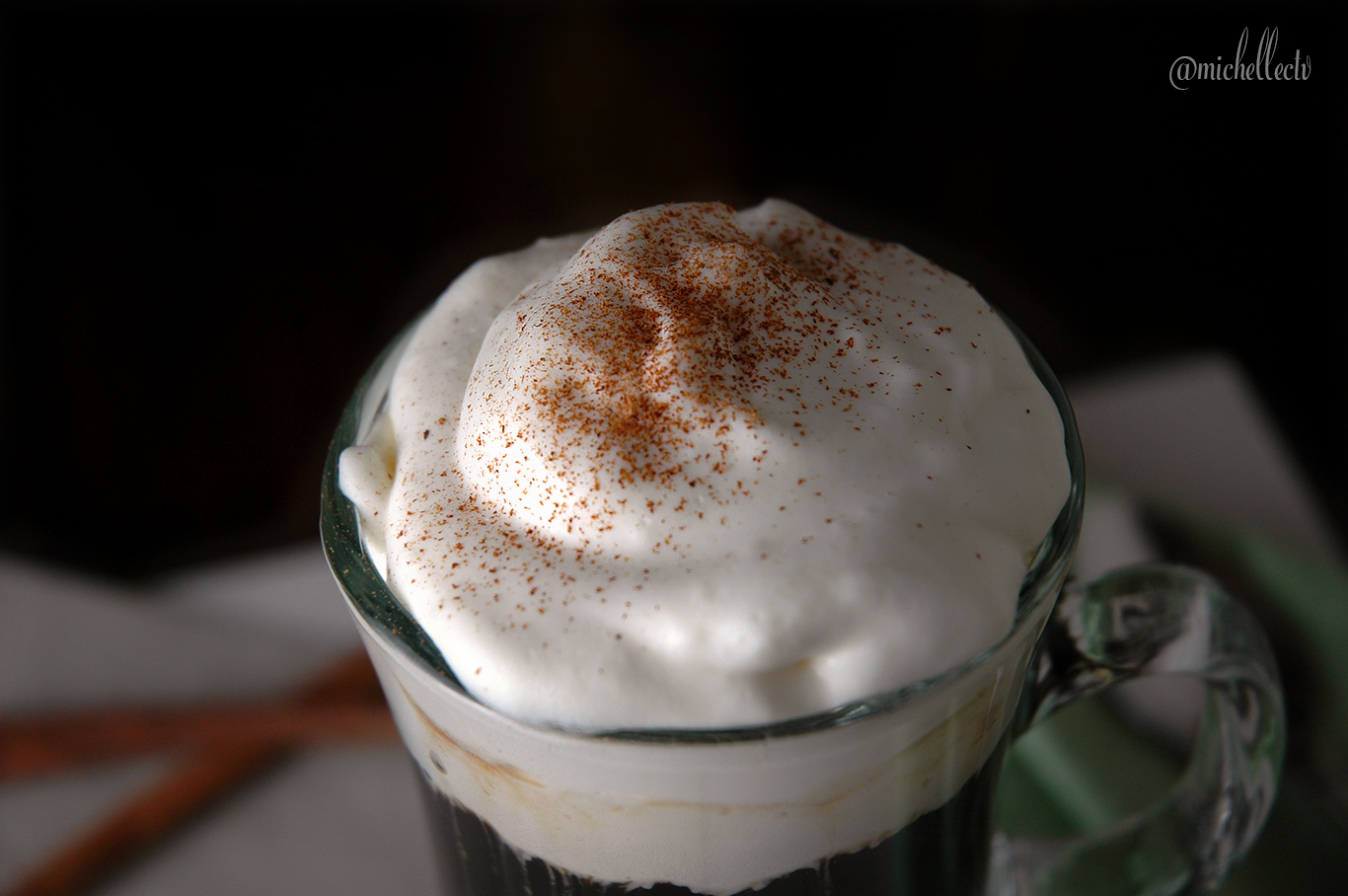 Until just recently, I haven't revisited coffee cocktails since my college days (and that was
many, many
moons ago). I'm thrilled to have rediscovered this boozy treat and will share the recipe with you here today!
It's easy-to-make and doesn't require many ingredients. I must say, it is worth the extra little bit of effort to whip up some homemade whipped cream for this drink. The cream makes this coffee cocktail. Trust me, you won't regret it!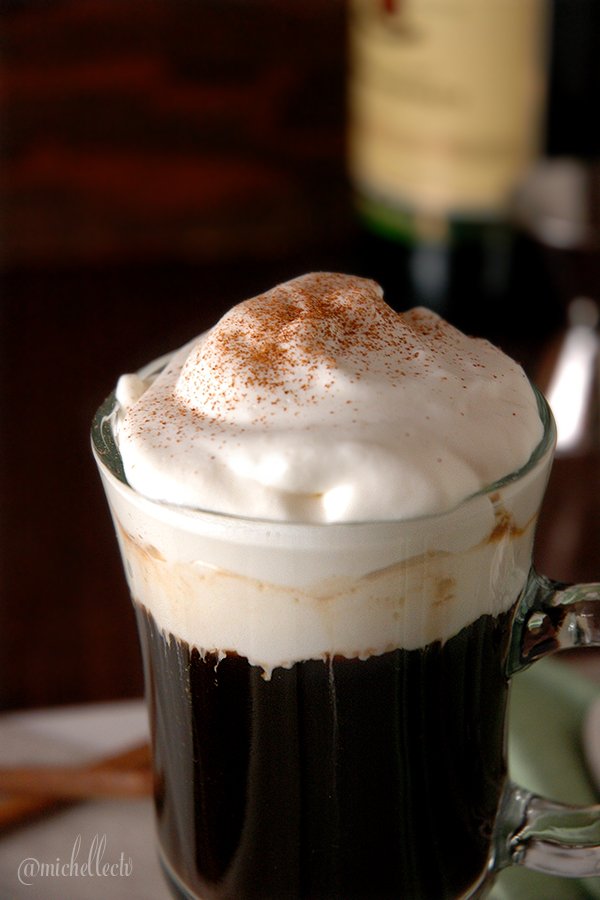 Irish Coffee Cocktail Recipe ☘️☕
Ingredients
---
6 fl oz freshly brewed hot coffee
1 teaspoon brown sugar
1 fl oz Irish whiskey
dash of Angostura bitters
1/4 cup (4 tbsps) whipped cream
---
Yield: 1 serving
---
Directions
---
Fill a glass coffee mug 3/4 full with freshly brewed hot coffee. Add a teaspoon of brown sugar and stir until dissolved. Next, pour 1 fl oz of Irish whiskey into glass followed by a dash of Angostura bitters. Top with whipped cream and grated cinnamon.
💡 Tipsy Tip: To "float" the whipped cream, use the back of a hot spoon.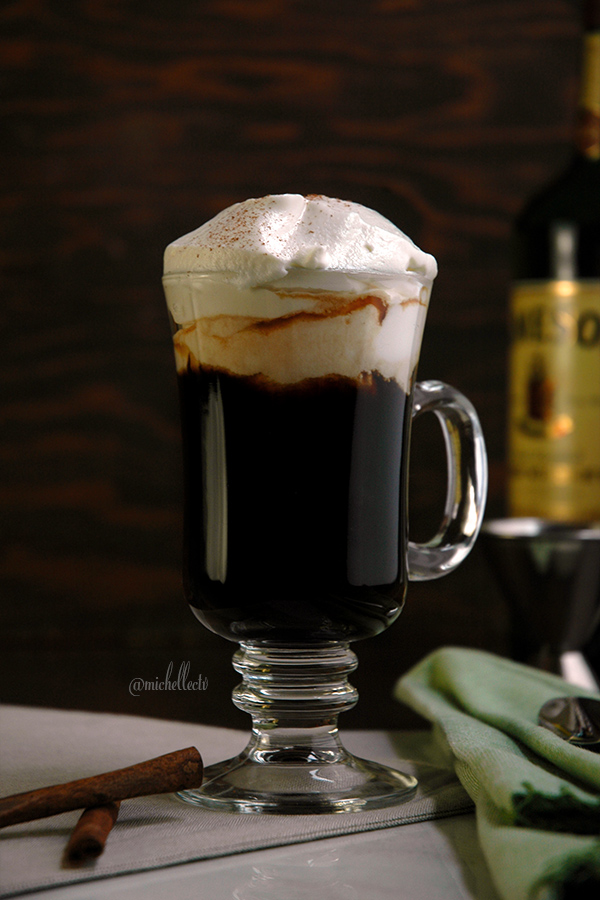 Now you're ready to sip and enjoy!😋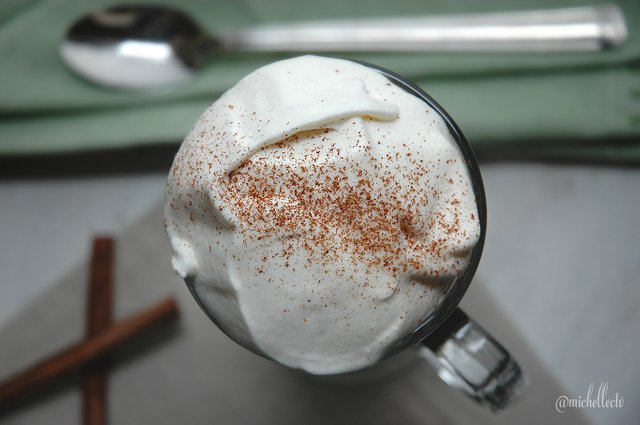 For extra super easy (and non-green) St. Patrick's Day drink ideas watch the video tutorial below. I cover how to make a Baby Guinness, a Black Velvet and more!
Watch Easy St. Patrick's Day Drinks:
Thanks for commenting, upvoting and resteeming this post! I hope my post will inspire you to treat yourself to something delicious! Until next time...
Cheers!
Michelle
xx
---
P.S. If you enjoyed this post (and I hope you did!) FOLLOW @michellectv for more Fun, Food, Drinks, Beauty, Travel & Style! ❤️
---
You may also like...
IRISH CAR BOMB CUPCAKES + STOUT BEER COCKTAIL RECIPE ☘️ (PHOTOS + VIDEO TUTORIAL)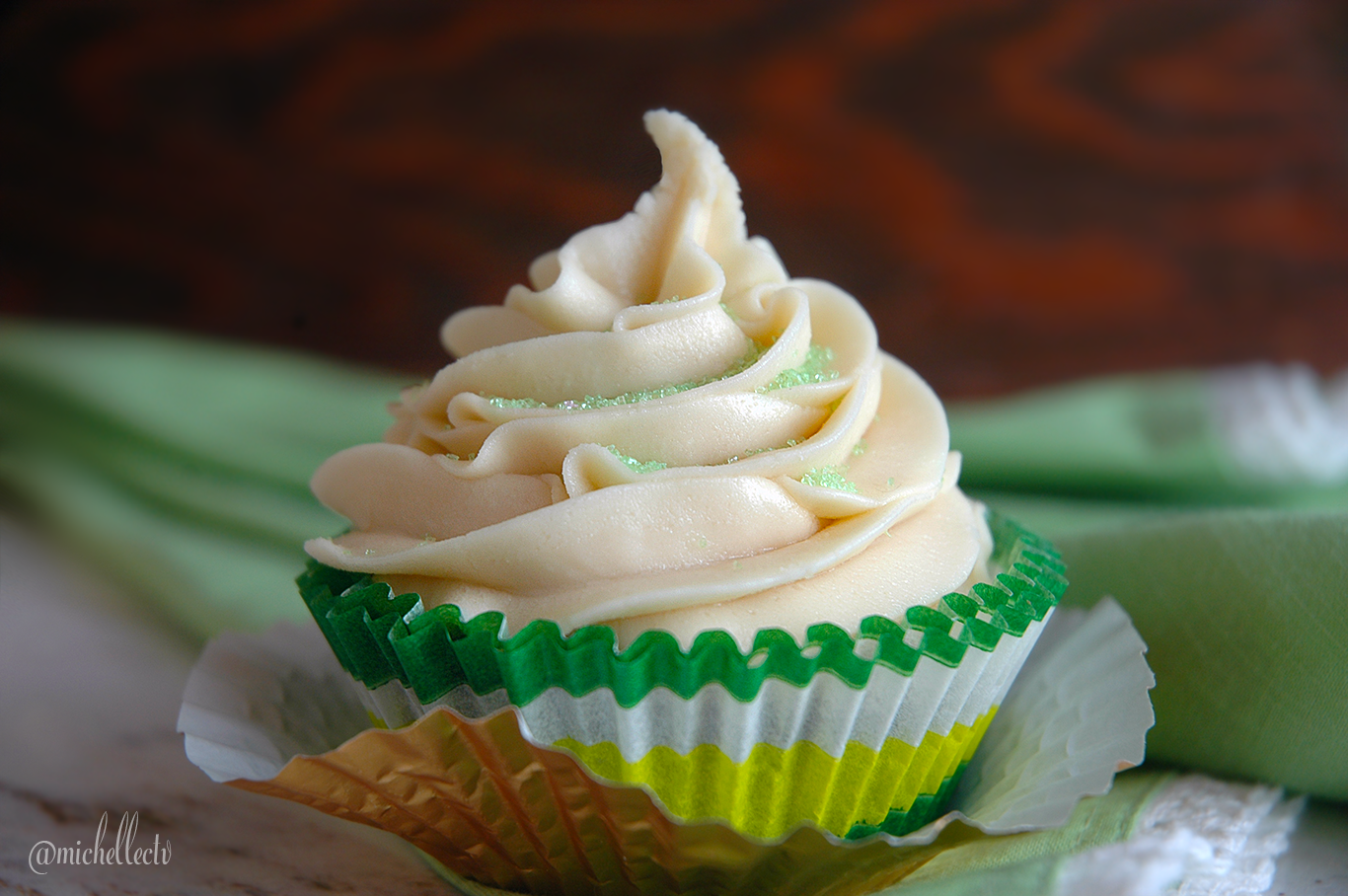 ** Recipe Link: https://steemit.com/food/@michellectv/irish-car-bomb-cupcakes-stout-beer-cocktail-recipe**