JAPANESE BABY WEANING METHOD: Introducing the equipment
Hello Steemian parents,
I am very glad that my previous entry about Japanese weaning style had received positive feedback from the community. Therefore, I decide to continue sharing my experiences about this interesting weaning method. In this post, I'm gonna introduce some helpful equipments needed when you choose to follow this weaning style.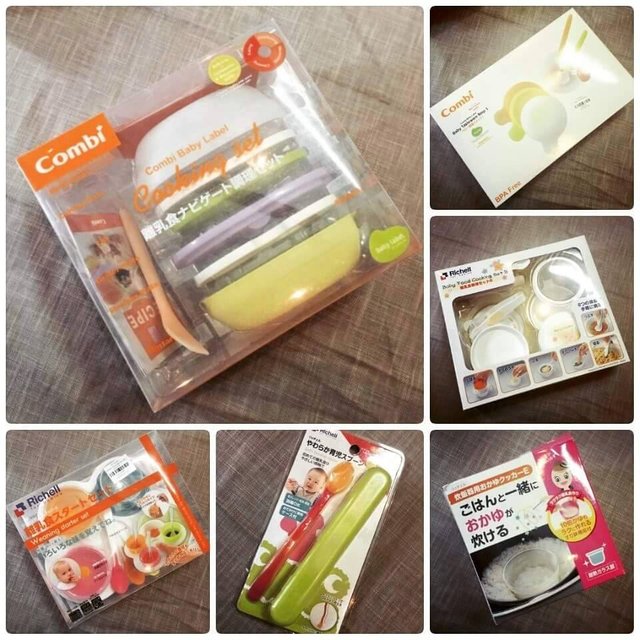 Fortunately, I have a friend who is living in Japan, so I asked her to buy these equipments for me. If you read books about Japanese weaning, you can easily see that they have a list of what will be needed when you cook for your baby. I bought bowls, spoons, plates and two cooking sets from Combi and Richell. These two labels seem to be really well-known in Japan. Maybe some of you will question what a cooking set is, let me show another picture so you can clearly have a look and get the hang of what it is: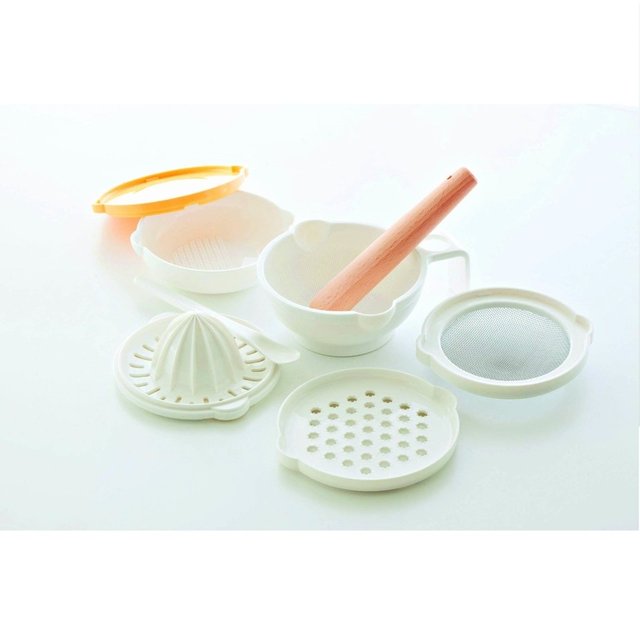 A typical cooking set includes a grater, strainer, juicer and a pestle. They help the cooking process much more easier, especially during the first period of weaning. This is how I have used the cooking set to cook veggie puree for my son when he was 7 months. Normally we have to boil or steam the vegetables, and then use the pestle to smash them into tiny pieces, after that we use the strainer to filter (I always pour some water to make this process easier).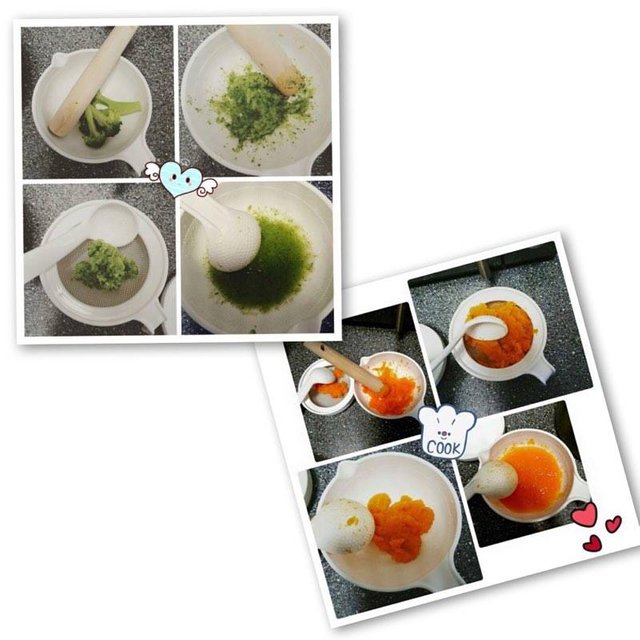 However, I think it is not necessary to buy Japanese cooking sets if you are in a country that it is hard to find them. Instead, you can use similar equipments from your own kitchen, it doesn't matter :) Let's have a look at my weaning cooking equipments (I feel like I am a little girl with her little kitchen and toys since they are really tiny, colorful and lovely :D)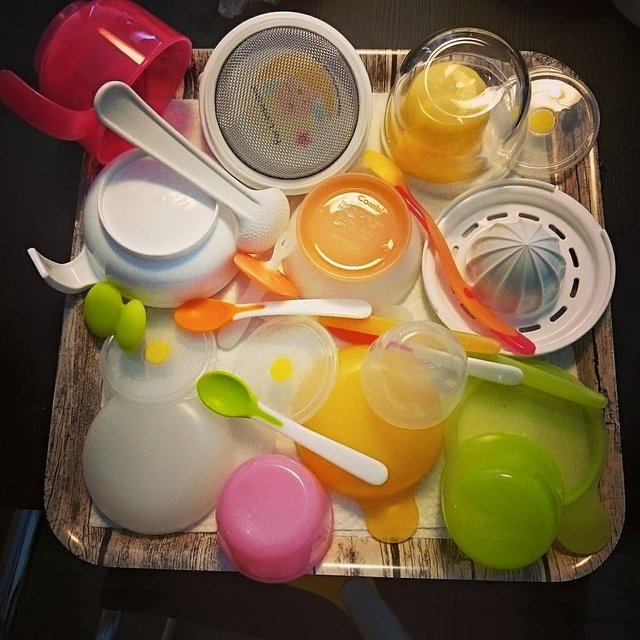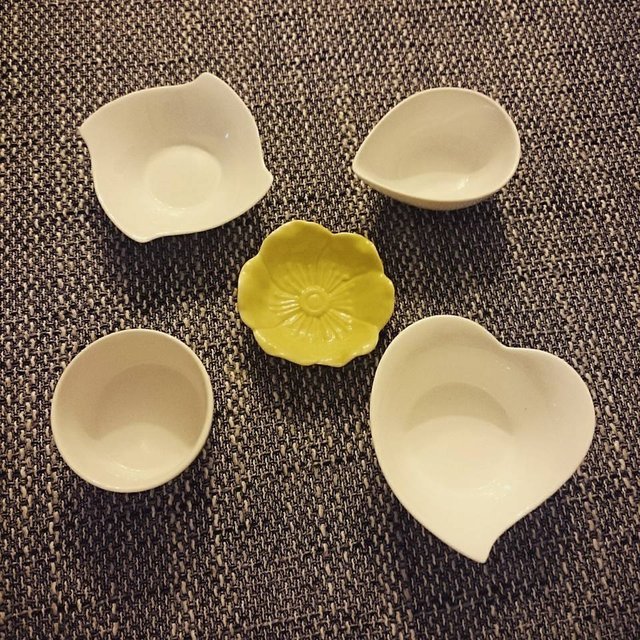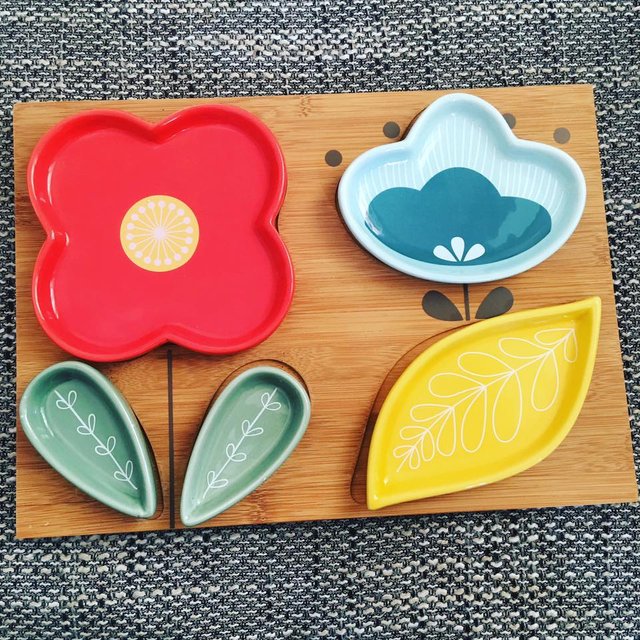 As I have stated from the previous entry about weaning, mothers should also help their children to have good meal by lovely food decoration, and one of the secret is to have nice tableware sets. To be honest , I am addicted to these cutie, I have collected them since my son was only 4 months. I have bought so many bowls and spoons that my hubby ordered me to stop otherwise he would hide them all way haha. But trust me, these lovely tableware stuffs actually helped my son to focus more on his meal and have good appetite, therefore it is a good investment ;)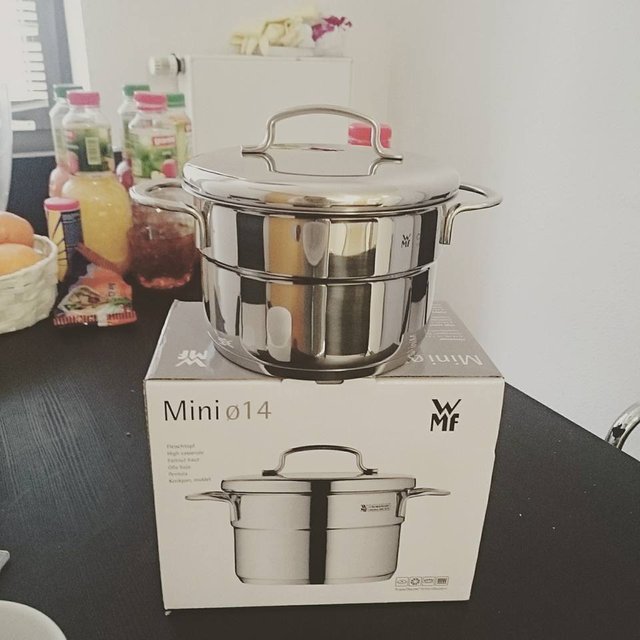 It is always a good idea to have a little pot to cook for your baby. During the first months of weaning, they eat just a little and it will be difficult to cook with a big pot. I bought this mini pot from WMF for approximately 20 euro, a reasonable price for such good quality.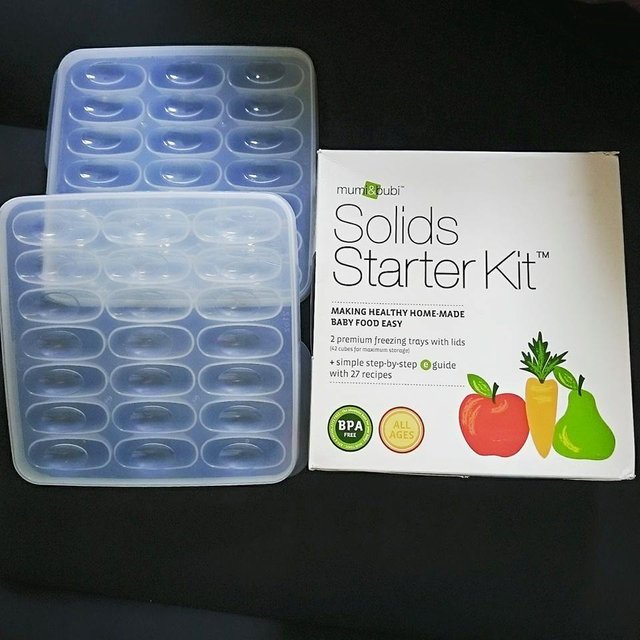 If you choose to follow Japanese weaning method, these freezing trays will be really helpful. Normally I cook everything from vegetables to meat, fishes in one day, and then put them in freezing trays. By this way, we can have the supply for a week, which saves much time and energy. We can cook rice porridge and put them in trays as well, this is how I have done: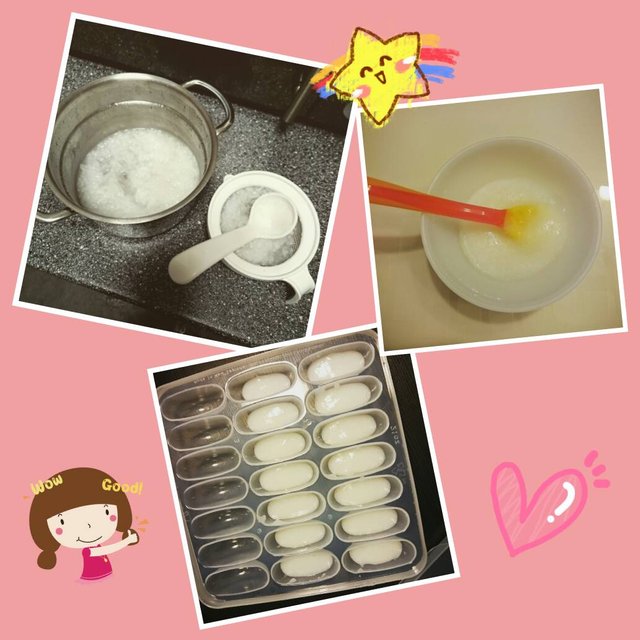 One or two hours before the meal, you can take them out of the freezer and let it naturally melted, after that use a pot to reheat and serve your child. You can mix veggie cubes and porridge cubes together to create a veggie porridge, very convenient.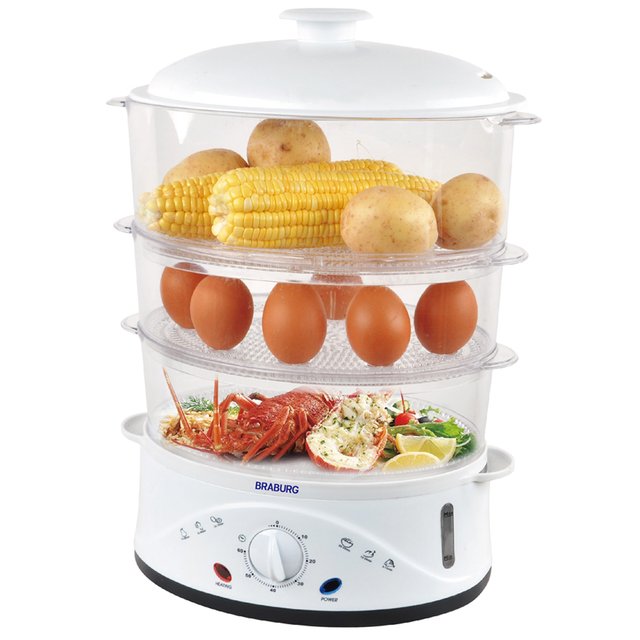 This is a multitasking steamer and from my own experience, it is the best choice for mothers with a lack of time. With this steamer, you can have everything done in the blink of an eye, instead of using many pots to cook/steam separate food. I often put every kinds of vegetable in the steamer and look at the time to get each one out (since each of the veggie is ready at different time, for example potato will take 20 mins while sweet pea only 10 mins).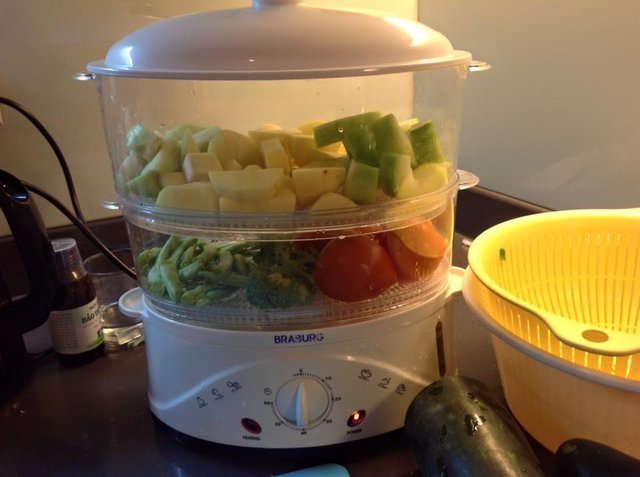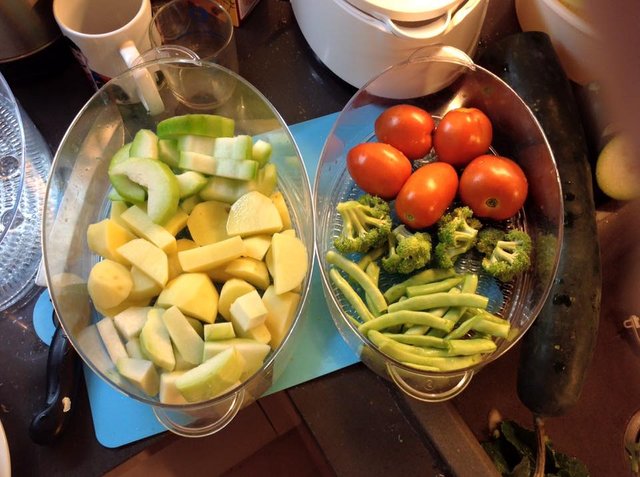 I would recommend steaming rather than boiling since it is the best way to keep vitamins and minerals from foods, especially vegatables. After being steamed, they can be smash, blended, filtered and then put into freezing tray, and we have prepared the baby food for the whole week :)
Thank you for reading my experiences, and please share yours too. It would be great if we can have a parenting group here on Steemit, how do you think ? I will appreciate all the comments and see you in my next post. <3<3<3