OK SERIOUSLY!!! If you like bacon and hot stuff...YOU HAVE TO MAKE THIS!! DO IT! It is HONESTLY one of the SIMPLEST and TASTIEST recipes I have tried in a long time!! and so quick!!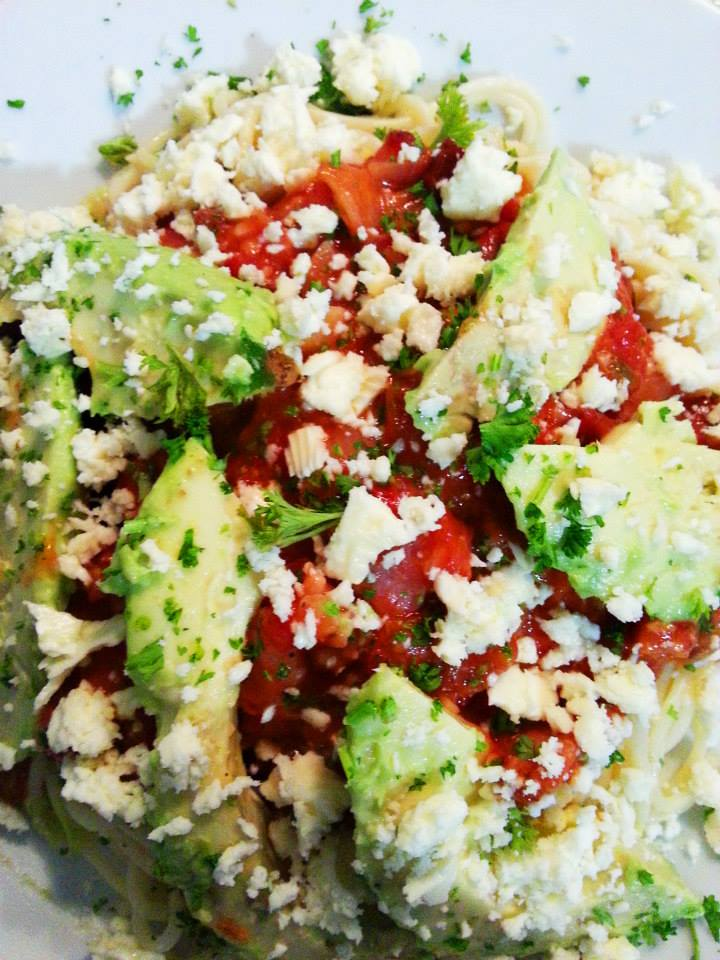 WHAT YOU NEED
500 g fussili (or pasta shape of your choice) I used spaghetti as I had some already cooked.
500 g bacon (2 packets), chopped
1 large onion
3 garlic cloves - I used 2 teaspoons of crushed garlic
1 can chopped tomatoes - I used the one with oregano and basil in it
Fresh/minced chillies - I used 4 freshly chopped chillies
2 Tbs sweet chilli sauce - I used the Maggi brand
2 Tbs fat-free plain yoghurt
Salt and pepper to taste
WHAT TO DO
Fill a large pot with water
add 2tbsn salt and allow to come to a boil.
While you wait for the water to boil, heat a large saucepan and fry the bacon until cooked and slightly crispy.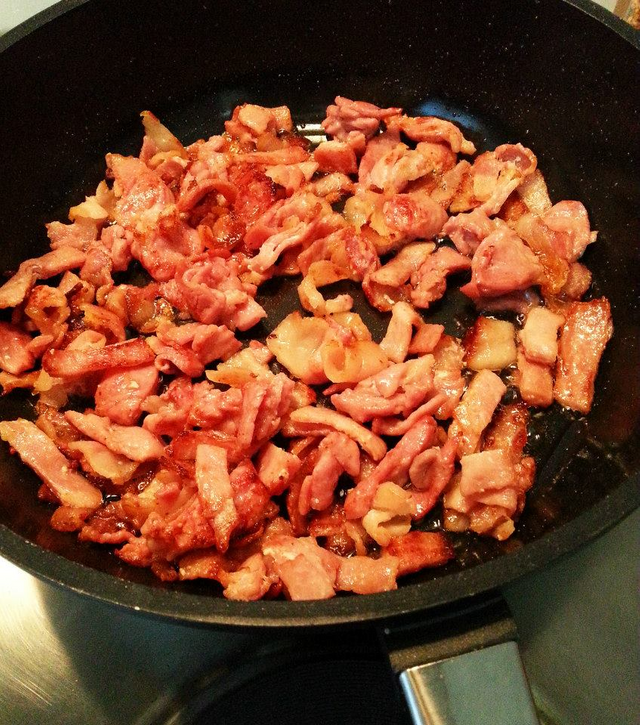 While the bacon is frying, finely chop the onion and garlic.
Remove the bacon from the pan and set aside.
Fry the onion and garlic in the same pan until soft and translucent.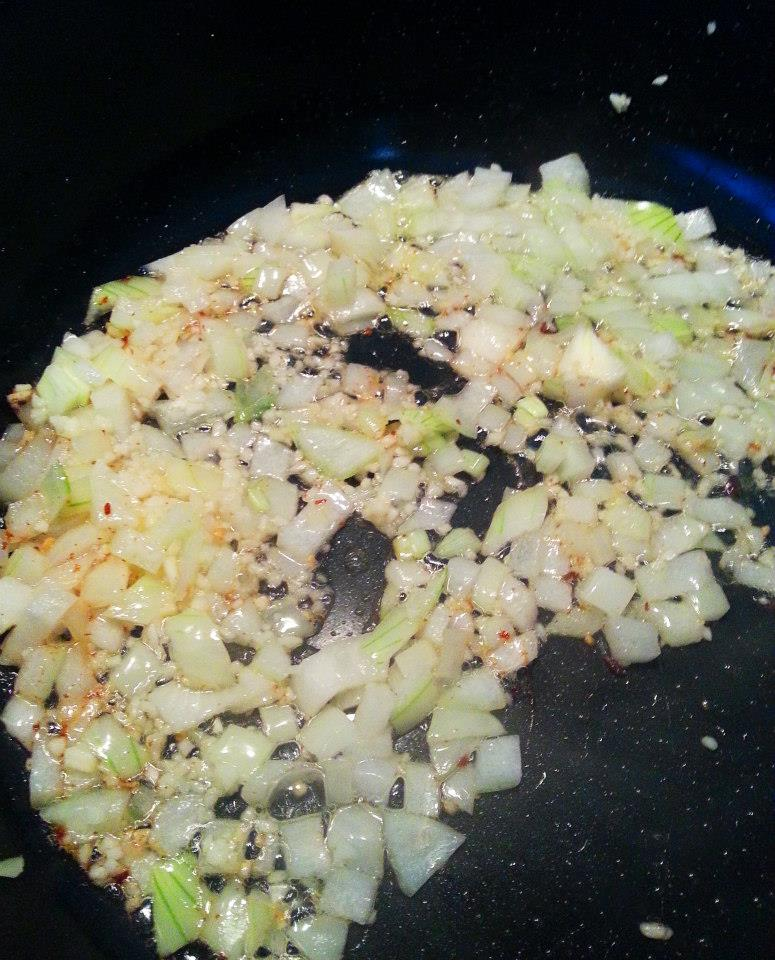 Add the tinned tomatoes, chillies and sweet chilli sauce.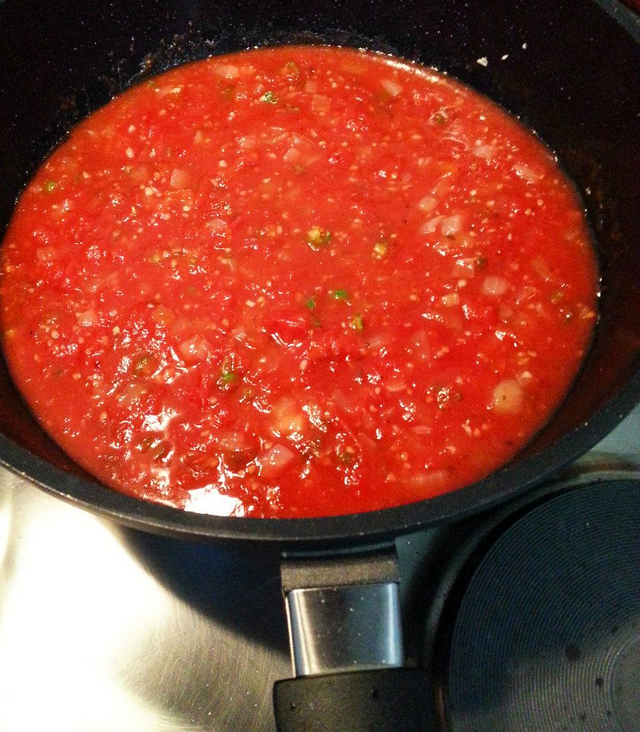 Drop the pasta into the boiling water and allow to come back up to a boil.
Allow for the tomato sauce to reduce slightly then re-add the bacon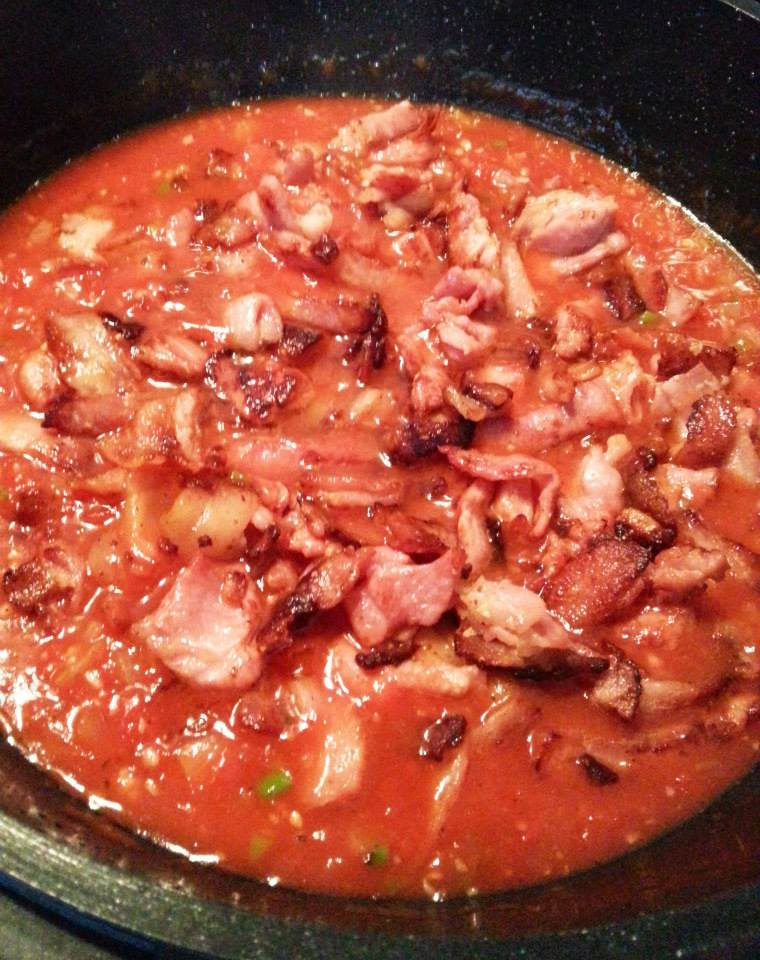 Allow to simmer for 2-3 minutes then turn off the heat and add the yoghurt and season to taste.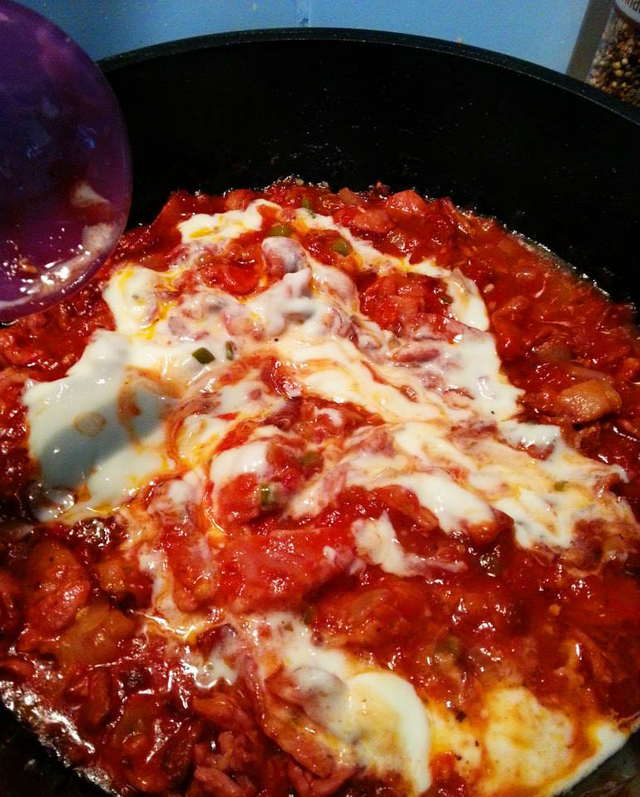 Drain the cooked pasta and toss into the sauce.
Serve with a scattering of grated pecorino (I used Feta) and some Italian parsley. I finished it off with some freshly sliced avo.
ABSOLUTELY DELICIOUS!!!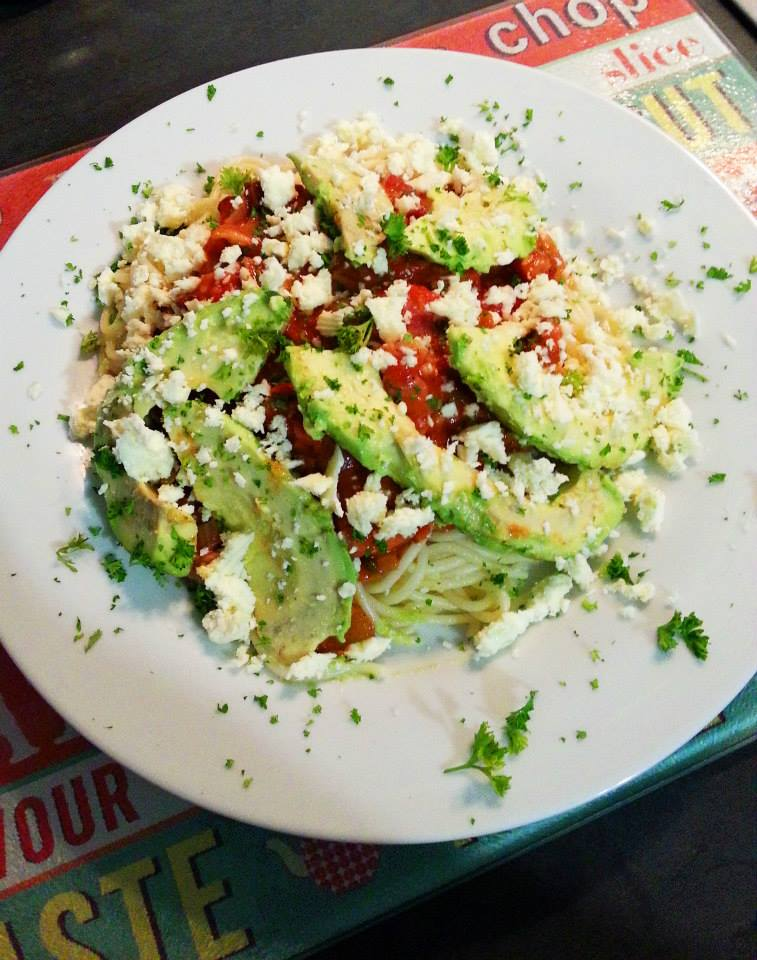 I hope you enjoy it as much as we did!!
READ MORE FROM "WHAT'S COOKING GOOD LOOKING"