Weekly Steemit Health Challenge Announcement #12
Good morning Steemit!
A return to my favourite challenge because I LOVE DESSERT!!! So good to see loads of really tasty looking recipes coming out this week, and the standards were very high. Loads of good step by step instructions, all pretty healthy and really inspiring to help us all make healthier food choices!
I'm sure that each week the challenge will grow and grow - the bigger it gets, the bigger the prizes will be so make sure you share the challenge on your own pages so that as many people can join in as possible. The more people that join in and get behind the challenge, the more prize money we can offer!
The Winners this week!
Once again, our panel of judges and myself have looked through all of the entries and taken time to try and work out our favourites. Here you'll find the winners and also some honourable mentions! Without further ado, let's look at which entries came 1st, 2nd and 3rd this week.
1st Place wins 30 Steem
@stellastella with her healthy chocolate chip cookies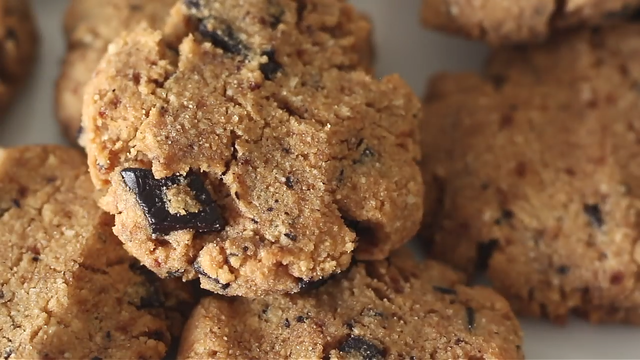 https://steemit.com/health/@stellastella/my-healthy-chocolate-chip-cookies-desert-taken-with-a-drink-of-soya-milk
@stellastella enters the challenge with an amazing post. I love the consistency of the photos, providing a very clear step by step instruction about how to make her beautiful looking cookies. Everything is just so clean and crisp - beautiful bright photos, well organised. I could imagine this being a recipe on the cooking channel where they teach you how to bake! Well done, great work @stellastella :)
2nd Place wins 10 Steem
@eveokonma with her healthy chocolate mousse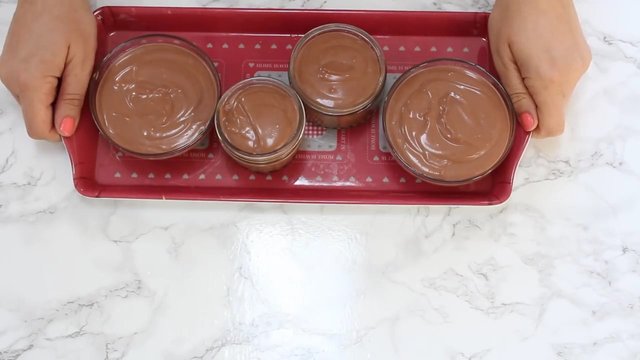 https://steemit.com/health/@eveokonma/the-weekly-steemit-health-challenge-my-chocolate-mousse-with-greek-yogurt
Wow, this looks beautiful @eveokonma. Really love the presentation of the mousses at the end, the mix of healthy ingredients and the clear instructions. Well done for producing a beautiful dish and the use of the Greek yogurt was inspired. A great way to reduce the calories in the recipe and increase how much protein you can have in your dessert.
3rd Place wins 5 Steem
@mildreduh with a lovely carrot cake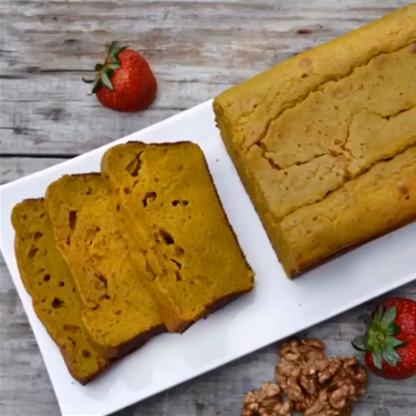 https://steemit.com/health/@mildreduh/the-weekly-steemit-health-challenge-12-carrot-cake
Well done @mildreduh, the colour on this carrot cake looks absolutely beautiful. I like the use of rice flour to make this gluten free and how you've managed to keep the calories and sugar low. You've made a simple but tasty looking recipe and it was so well presented. Great job!
---
Honourable mentions
There were some great entries this week so I wanted to do a few shout outs to some of the other entries who also came close to winning.
We are seeing some familiar names here with entries from @street.yoga ranking very highly once more. I love the look of his raw vegan lemon cheesecake, complete with wild berries! I love lemon cheesecake so I'll be definitely trying this one out. Another great entry from @elgringo79, another previous winner, with these awesome banana and passion fruit muffins. I love the use of bananas to add volume and sweetness to the mix, reducing the need for as much flour. Finally, @mjtravel presented an amazing entry, I loved the formatting and the presentation but just wanted a little more complexity! But well done for such a good post.
---
Thank you to everyone who entered the challenge this week. Look out for next weeks challenge that will be released tomorrow morning! Remember, every single week the challenge will be released on Monday and you'll have until 8am GMT on Sunday to submit your entries. Good luck Steemians!
Yours in health,
Coach Ben