Apple Strudel, Recipe and Photo Shoot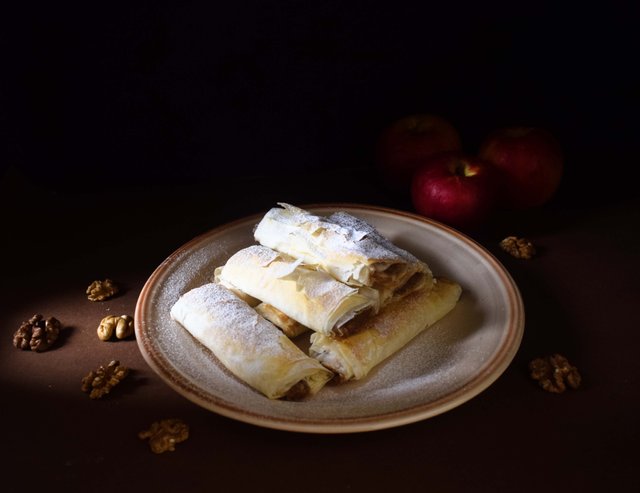 Maybe this is more of an autumn recipe, but for me apple struddel is one of the favorite recipes all the year round. Whether you have it as breakfast treat or during the day it surely will brighten your day. Nice crispy phyllo with apples and cinnamon. Not many things can beat that.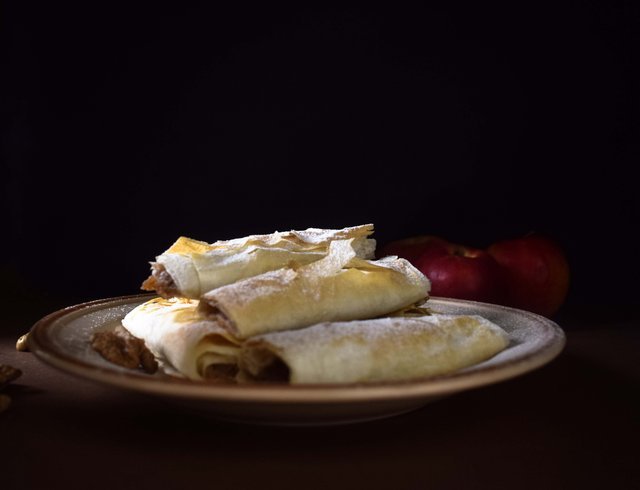 Ingredients:
500 grams (17 oz) phyllo dough
5-7 apples (grated)
150 grams (5,29 oz) walnuts (minced)
5 tablespoons semolina
5 tablespoons sugar
some vanilla
some cinnamon
1 packet dry yeast dissolved in warm water
1/2 cup oil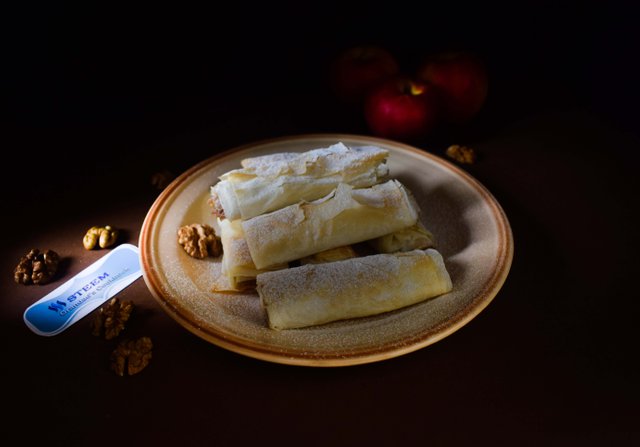 Mix together the apples with the sugar and walnuts. Add the cinnamon and the vanilla . Add some semolina so the filling won't be too moist.
Remove the phyllo dough from the package. Take one sheet of dough and brush it with some oil and some of the yeast. Repeat with three sheets placing them on top of the first one. On the edge of the third sheet place 5 tablespoons of the filling and roll it like a cigar. Place it in a baking pan. Do the same with the remaining dough.
Bake at 200 degrees C for 20 minutes.
Sprinkle with some powder sugar on top.
Enjoy! And don't forget to check my other recipes :)