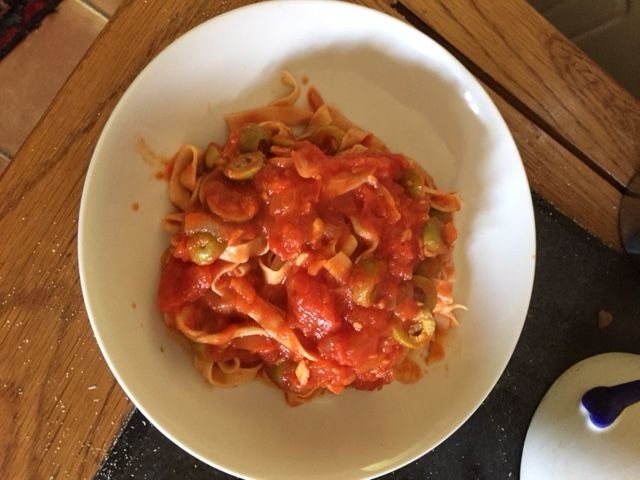 This wonderful tomato sauce recipe is truly delicious.  It is rich and punches its flavour onto the pasta.  It is also the base of many other pasta sauces. 
So, come with me and let me show you how to do my......
Rich Tomato Sauce for Pasta (and anything else you want a tomato sauce for)!
Firstly, collect your ingredients, (not forgetting the olive oil)!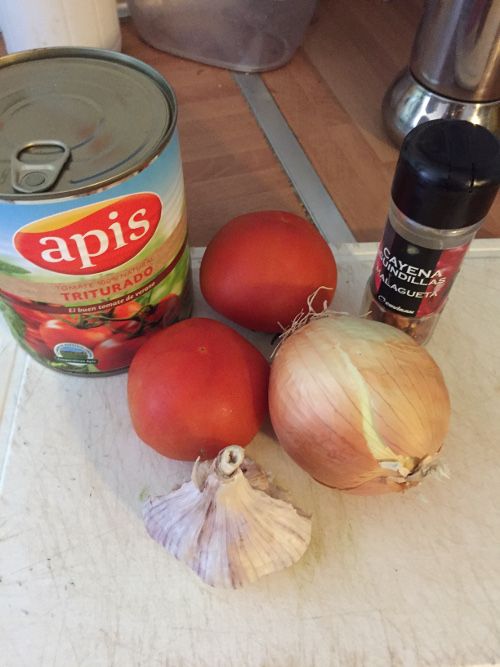 'Top and tail' the onion.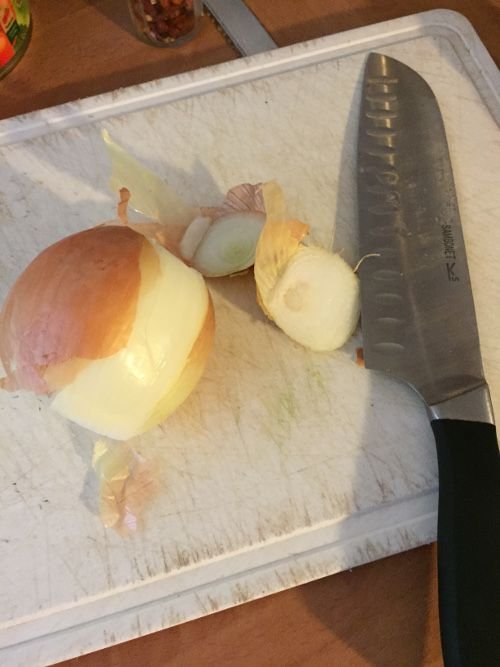 Peel and halve the onion.
Slice one half through lengthways.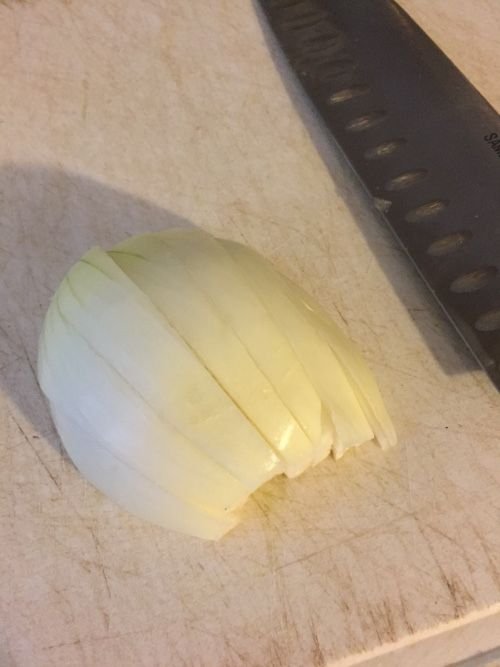 Turn and cut across to chop into smallish chunks; repeat with the other half.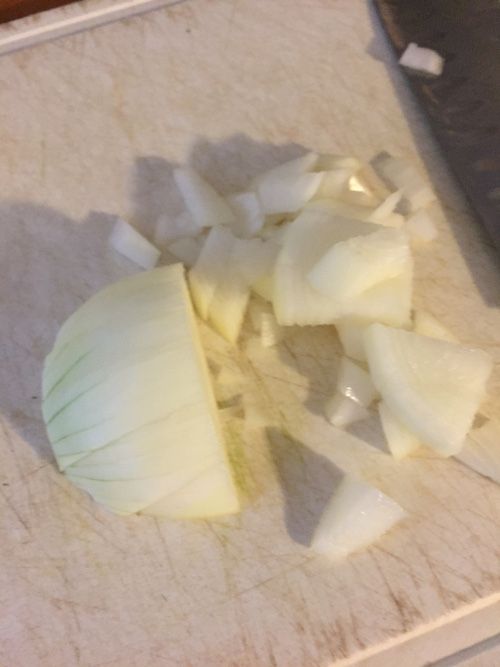 They don't have to be too small, roughly chopped will do.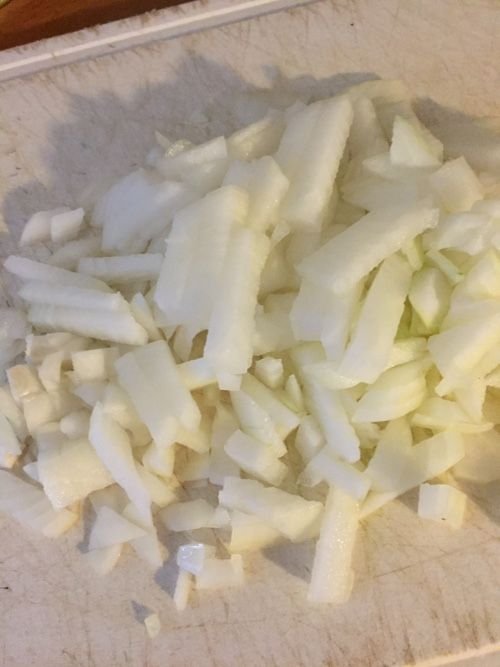 Put lots of olive oil in the pan and add the onions; cook slowly so they begin to soften.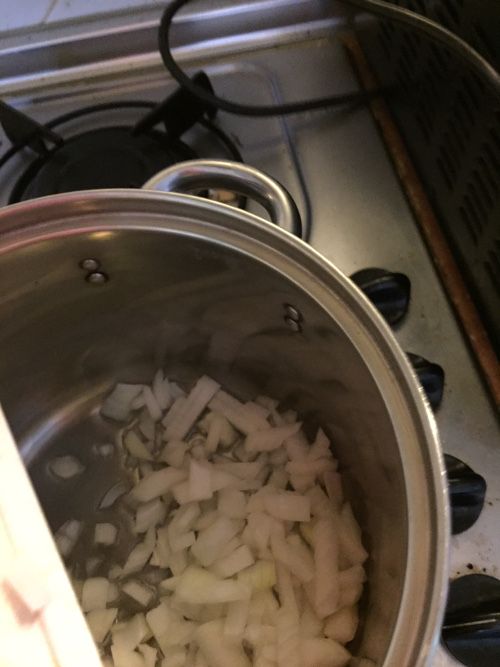 Meanwhile, peel the garlic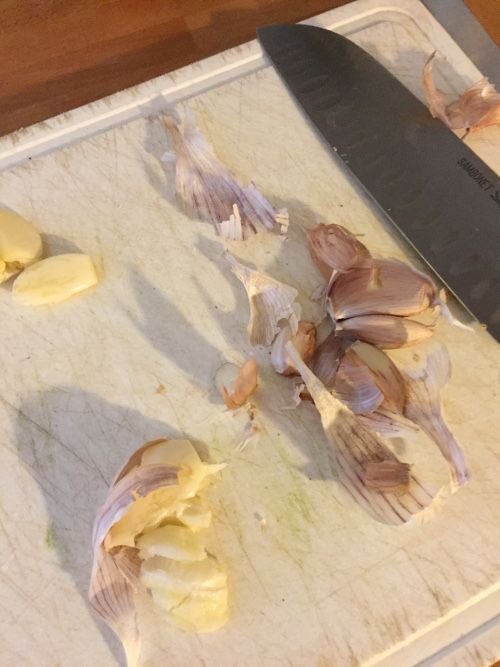 and roughly chop it.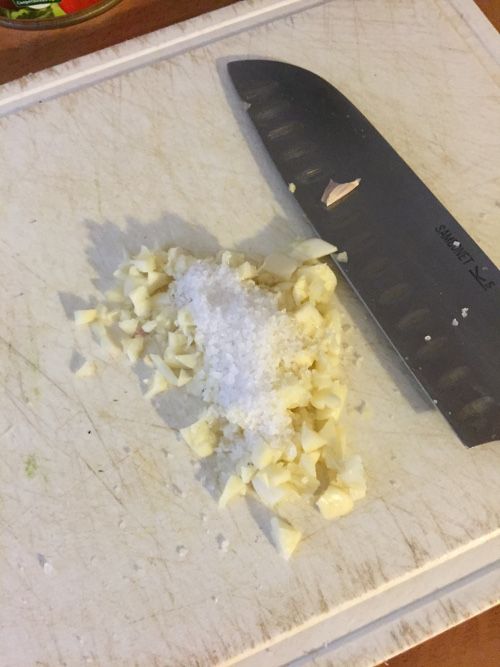 Add some salt and begin to mash the garlic; salt will help by releasing the garlic juices.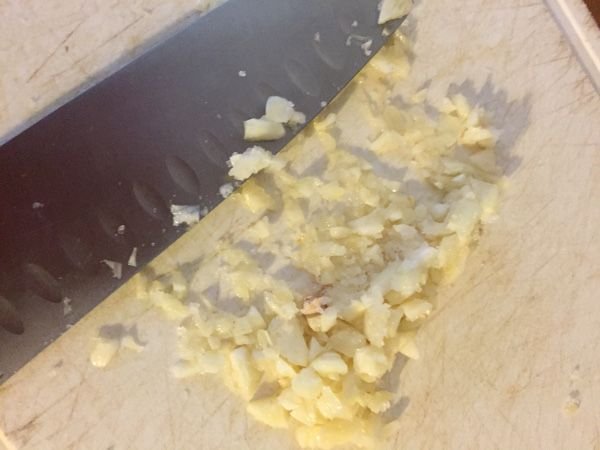 Continue to mash - you want a paste.  Don't be too gentle, put some weight on the knife blade.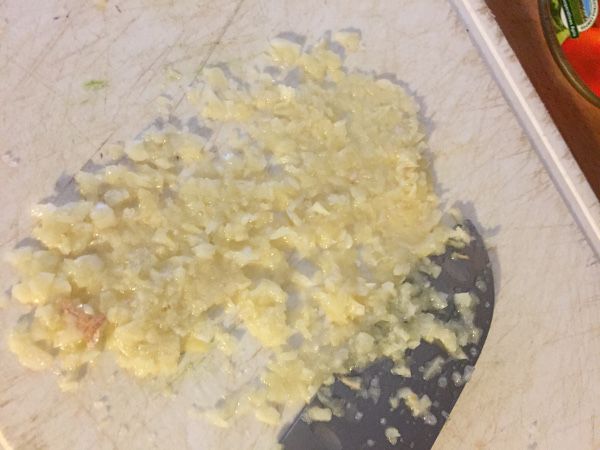 Dice a couple of dried hot chillies.  (This is optional but I do like a little spice in my sauce).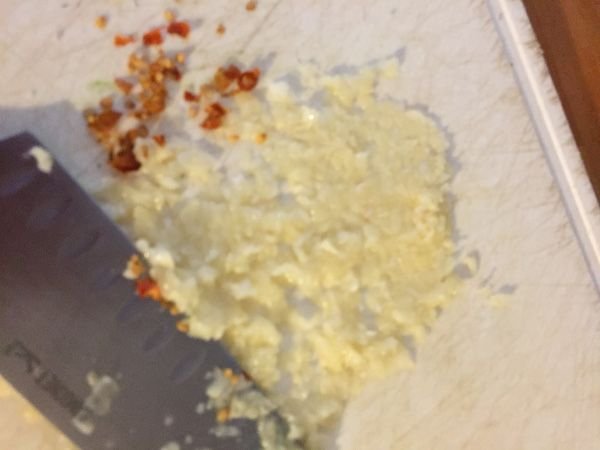 Add to the pan and,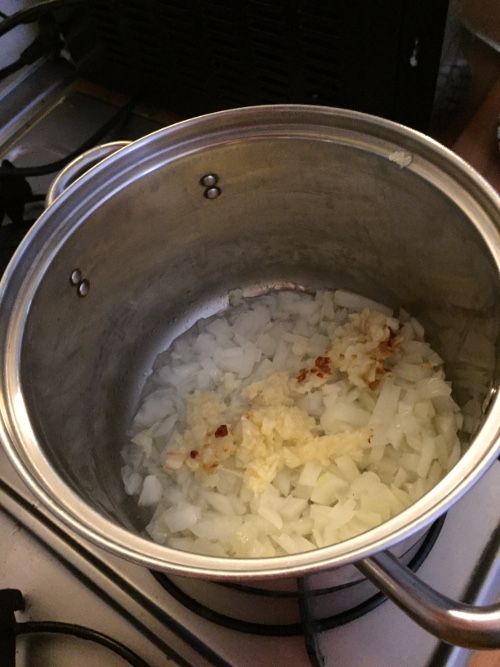 continue to 'sweat' the onion mixture.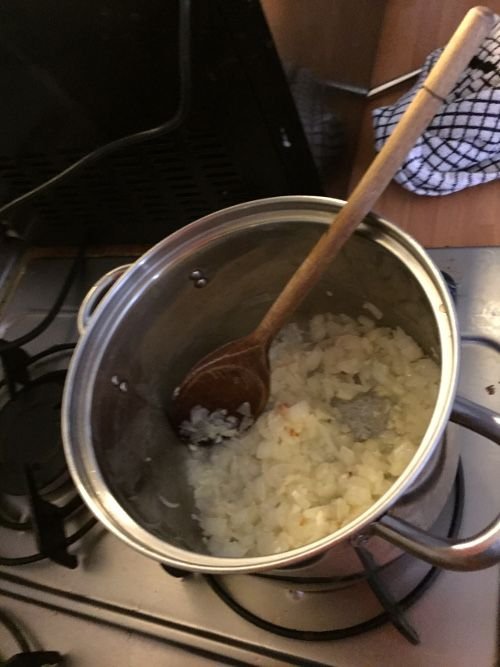 Meanwhile, halve and core the tomatoes.  The core will never soften so....cut it out!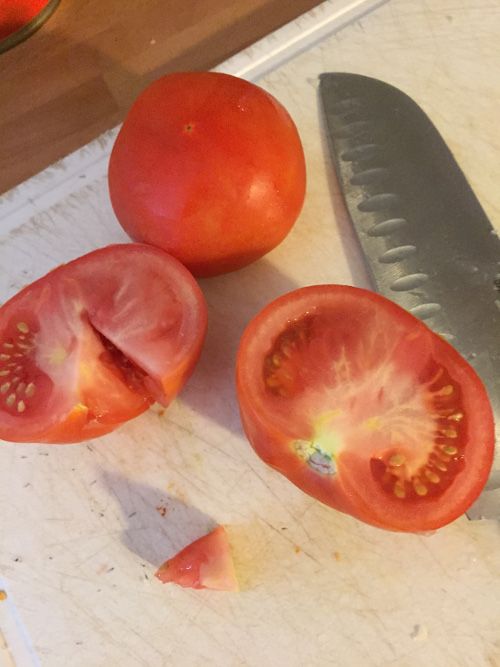 Chop the tomatoes into chunks.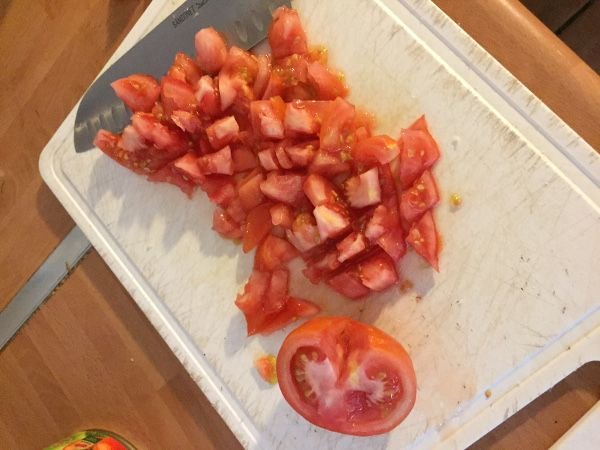 Add the tomatoes to the onions; tip in the tinned tomatoes too.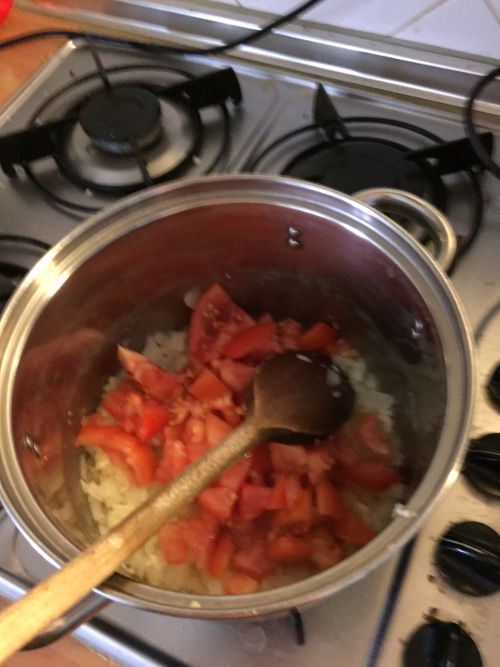 Stir well; and add seasoning.
Bring to a simmer;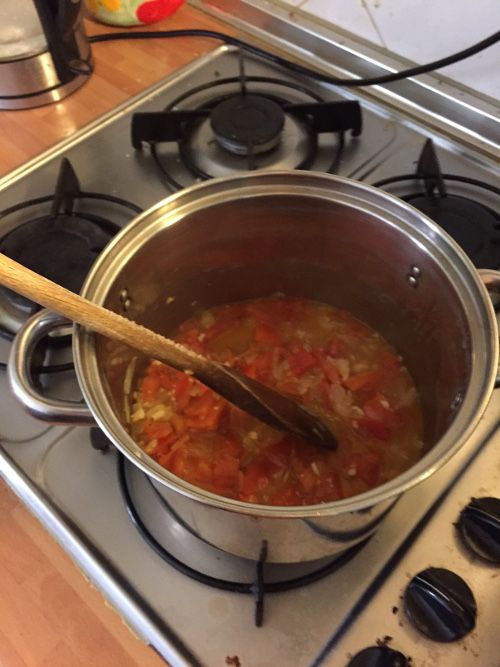 put on a lid, and
cook until everything is soft.  
Remove the lid and continue cooking until the sauce has reduced a little, and thickened.
When beautifully enriched pour into a bowl until required.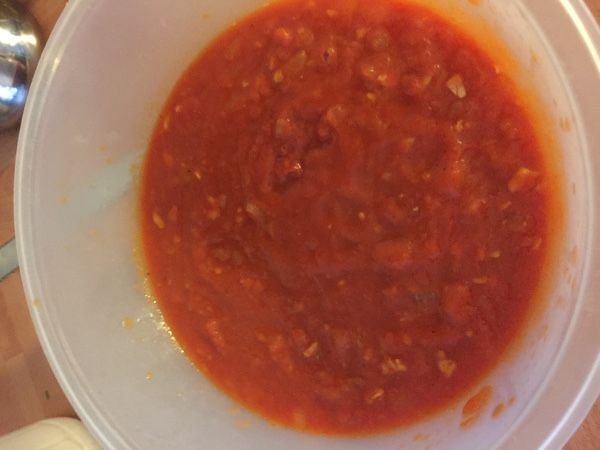 I bag up the unused sauce into portions, and freeze them.. 
When I need some tomato sauce for a dish, I just take out a bag and thaw.....
..simples!
This is the best tomato sauce to go with my lovely pasta, please try them you will not be sorry.  
Click on the links to be taken straight to the: Pasta Recipe, and Pasta Making Method, and, How to Cook Pasta, Posts; you will not be disappointed.
I am conscious of the length of this post, so will leave the adaptation of these sauces until tomorrow.
So, my dear Steemit friends, please......

as I really would appreciate knowing what you think.