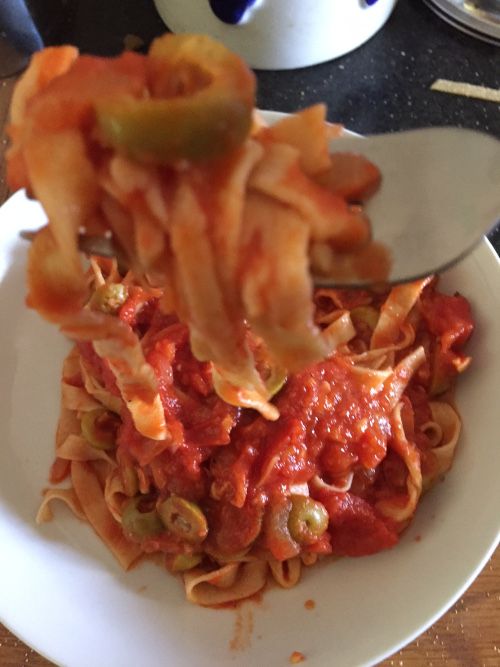 The third of my pasta 'posts' shows how to cook the pasta in a lovely tomato sauce.  This delicious sauce marries beautifully with the 'melting' homemade pasta.  The beauty of this tomato sauce though is that it is the base for many more pasta sauces; this will all be discussed in my next post.
To find part one of this trilogy: Making the Pasta Dough; and part two: Producing Pasta.  Please click on the highlighted blue to be taken straight to the posts where the processes used are fully covered in images.
For now though, lets finish making Homemade Pasta:
We left the pasta drying on the surface....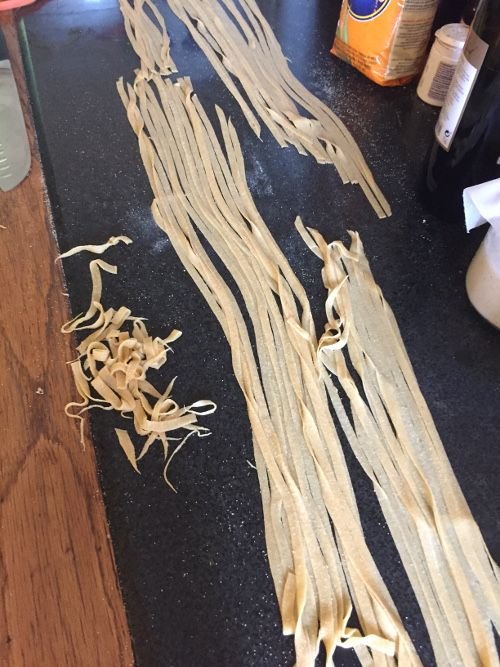 Firstly, put on the stove a large pan of salted water, and bring to a 'rolling' boil.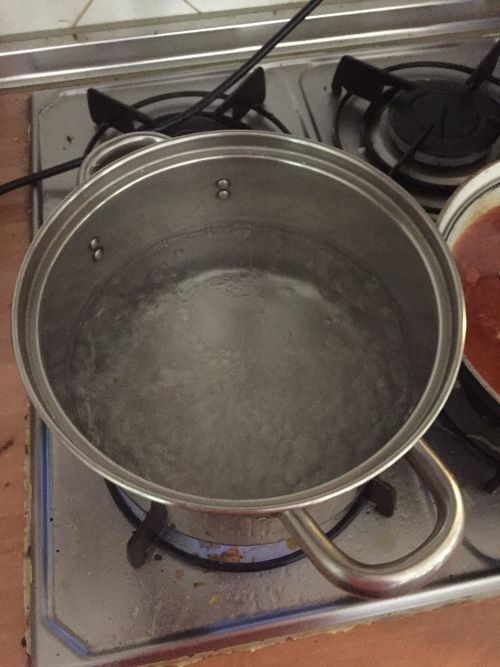 Add the pasta,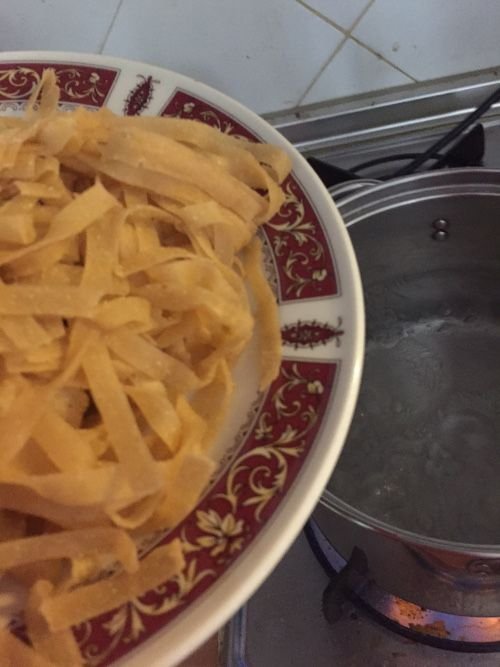 and keeping the water at a simmer.....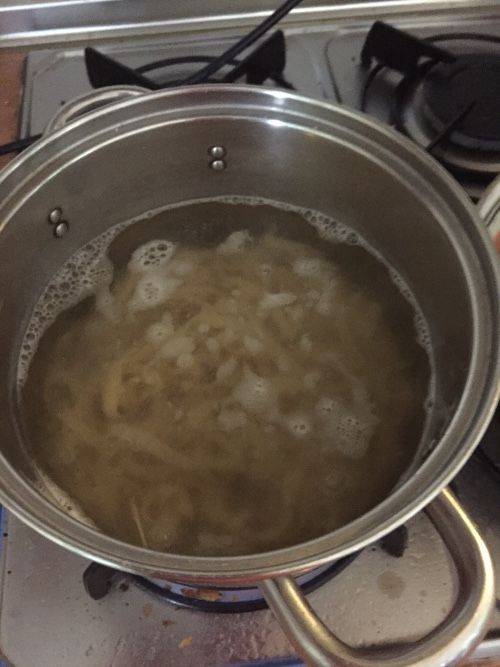 wait for the pasta to float.  It is now ready; in a couple of minutes you have perfectly cooked pasta.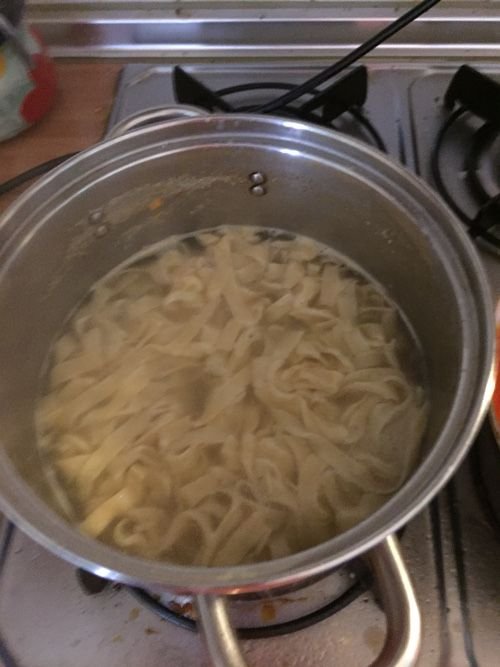 In the meantime, have your sauce warming, ready for the pasta.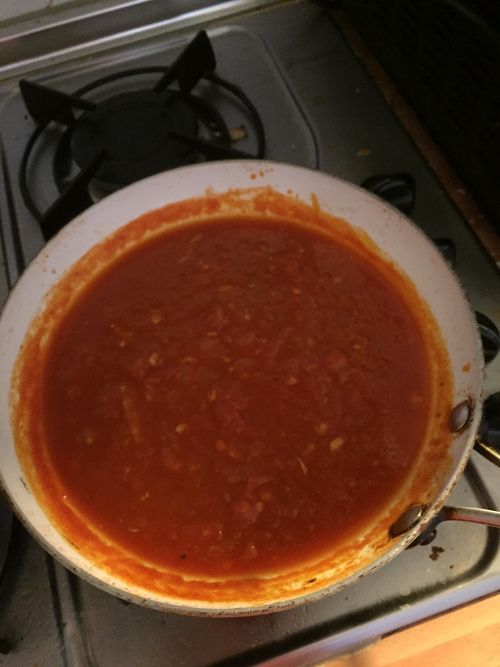 Drain the pasta and add it to the sauce.  (Always add the pasta to the sauce, not the other way round)!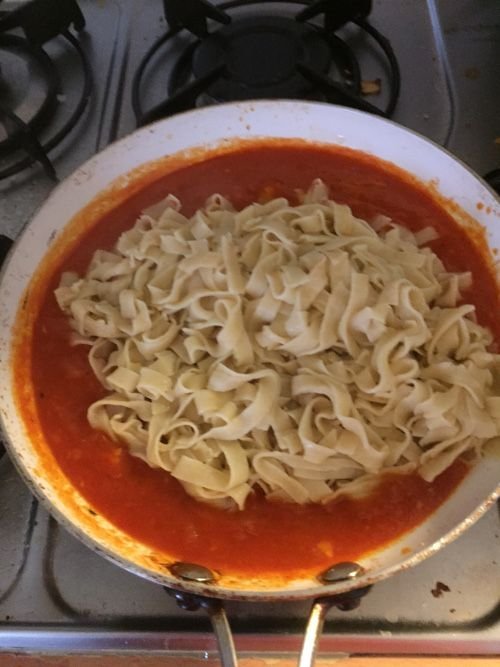 Finish cooking the pasta in the sauce, it will soak up all of the delicious flavours.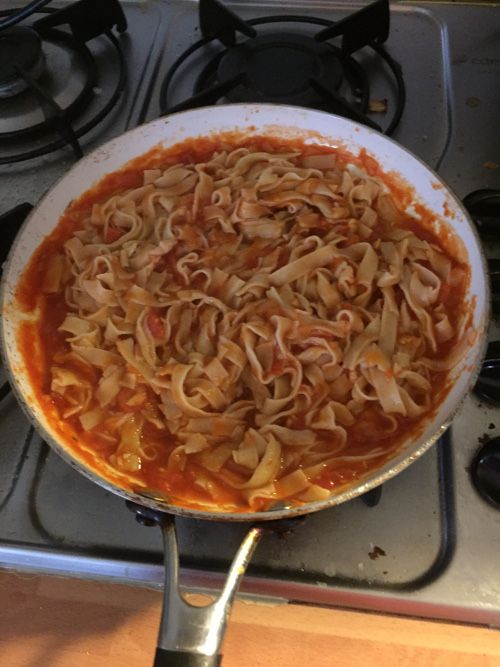 Place into serving bowls of your choice and serve piping hot with some delicious.......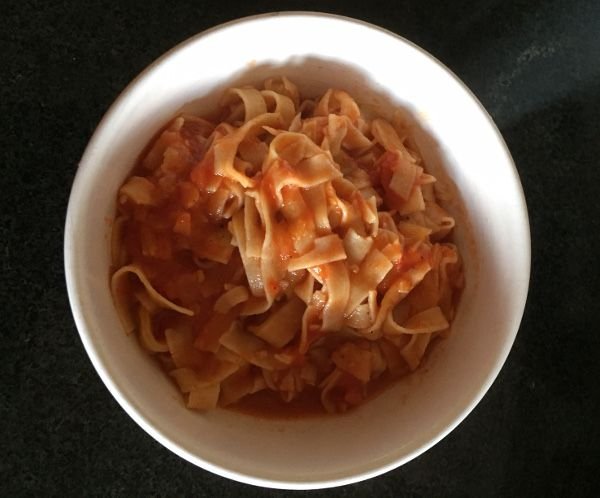 'Cheats' Garlic Bread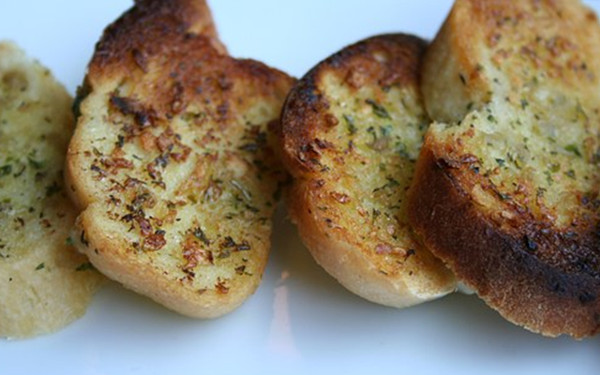 So easy and quick to make.  Two to three minutes in a hot oven and its ready to eat.  
Firstly, slice a bread baton in half, lengthways; then into chunks as big as you like.  
Lightly toast them.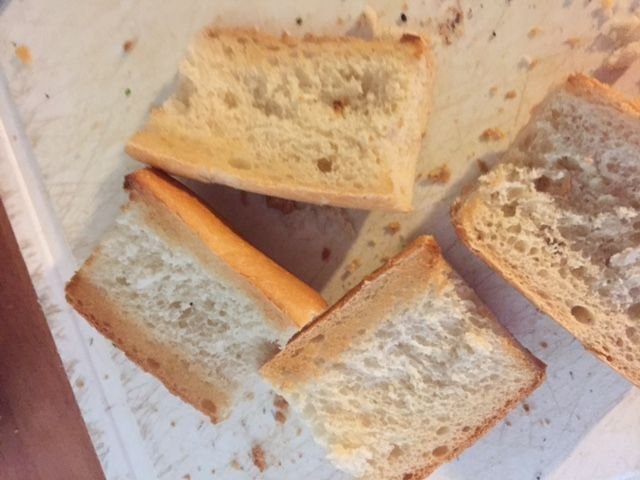 Chop up parsley and mash some garlic, into a bowl with a big chunk of butter.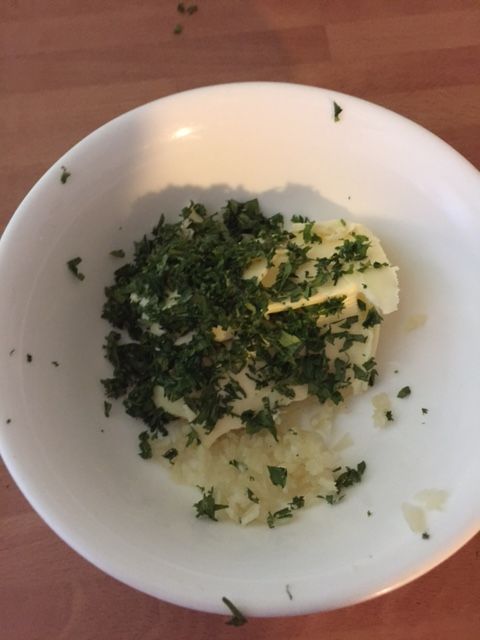 Mix them together thoroughly .......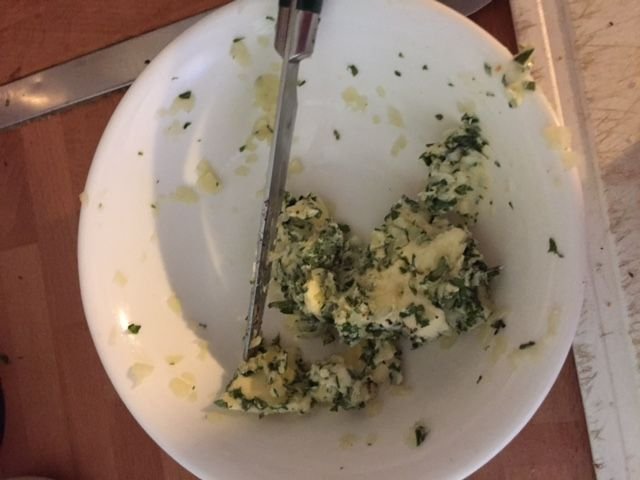 and spread the toasted bread halves thickly.  
Into the oven and in no time you have wonderfully crisp garlic bread....simple!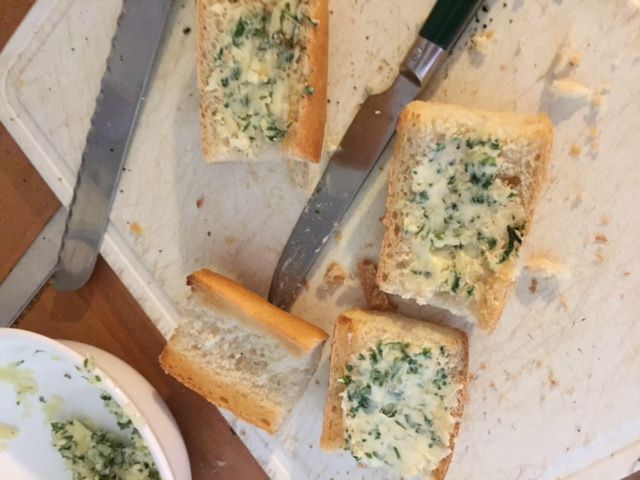 Delicious food, easy and quick; your family will be really impressed.  
Next Post, I want to look at sauces, all based around the wonderful tomato sauce shown in this Post, but until then;
Please........

as I would love to know what you think.  
Thank you dear 'Steemian' friends.