Best. Carrot Cake. EVER. w/Cream Cheese Icing
This is my all-time FAVORITE dessert...the cake is moist and smooth, while the icing is rich yet not-too-sweet, which complements the cake perfectly! Lots of folks who try it admit it's the best carrot cake they ever had...seriously...you can't beat it. ;)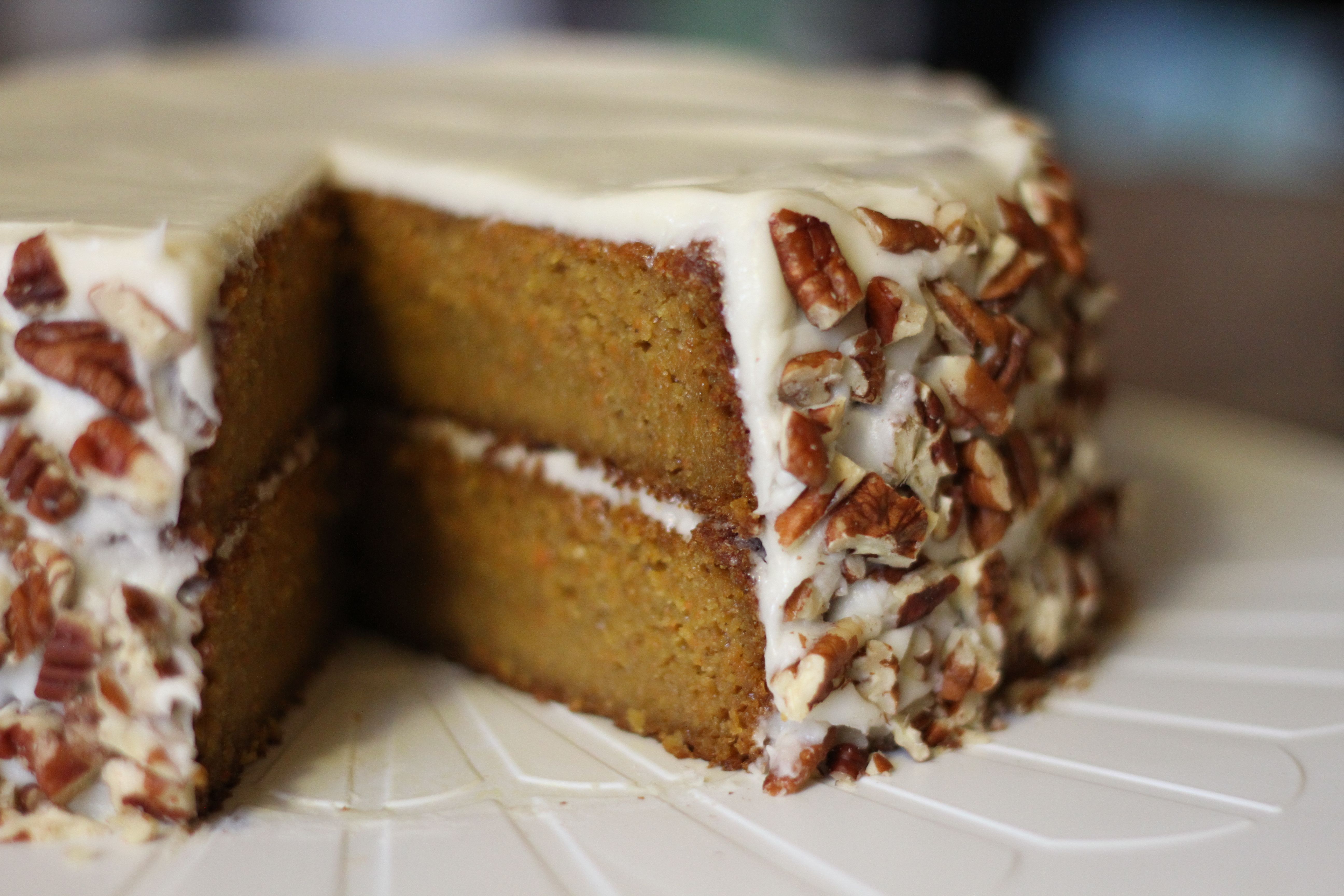 Ingredients
Cake
Carrots, (3 cups when grated)
2 cups Flour
3/4 cup White Sugar
1 cup Brown Sugar
2 teaspoons Baking Soda
1 teaspoon Baking Powder
1/2 teaspoon Salt
1 teaspoon Ground Cinnamon
4 Eggs
1 1/4 cup Vegetable Oil
1 1/4 teaspoons Vanilla Extract
1 (8 ounce) can Crushed Pineapple, with juice
[Optional] Pecans (3/4 cup when chopped)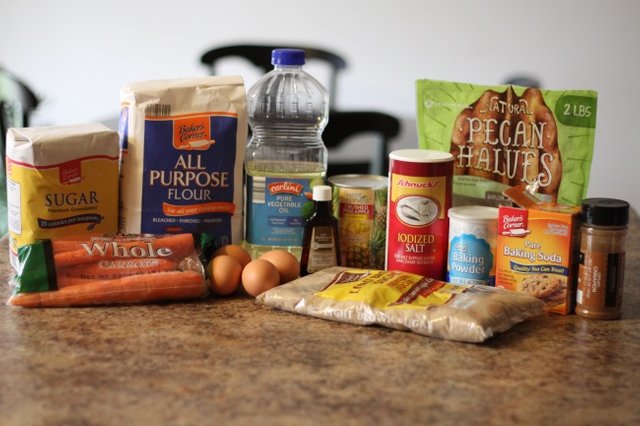 Icing
3 1/2 cups Powdered Sugar
1 (8 ounce) package Cream Cheese (or Neufchatel cheese)
1/2 cup Butter, softened
1 1/4 teaspoons Vanilla Extract
[Optional] Pecans, (1/2 to 1 cup when chopped)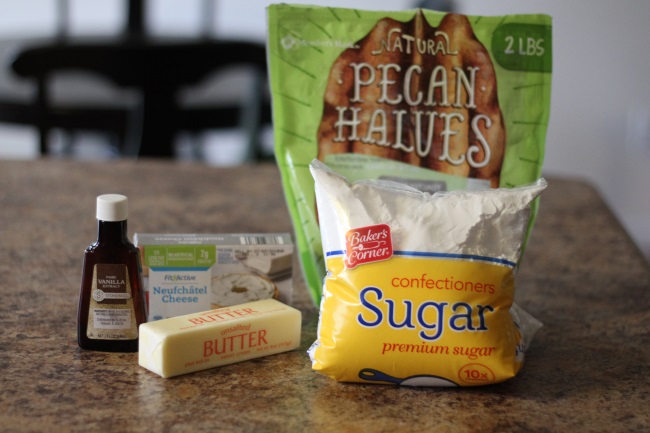 Directions
Preheat oven to 350 degrees. 
Grease 2 8-inch round pans with nonstick spray.

Alternatively, you can use a 9x13 pan, and simply add about 10 minutes to the baking time.

In a large bowl, whisk together the dry ingredients (flour, both sugars, baking soda, baking powder, salt and cinnamon) and set aside. 

Peel the carrots with a vegetable peeler.

Or you can use baby carrots and skip the peeling.

Then grate/process the carrots in a food processor.

[Optional] If using pecans, chop 3/4 cup in a food chopper.
In a blender, add the grated carrots, oil, 1 1/4 teaspoons vanilla, and pineapple. Pulse until liquefied (this removes the chunks from the carrots and pineapple to give the cake a smoother texture).

Pour the contents of the blender into a mixing bowl. Add the dry ingredients, the eggs and the chopped pecans (if desired). 
Using a stand mixer, mix until thoroughly combined (flex edge beater attachment works great for this!).

Spoon half the batter into each pan.
Bake in preheated oven for 35-40 minutes, or until a toothpick inserted into the center of cake comes out clean. Allow to cool.

Make the icing: 

In a medium bowl, cream together the cream cheese (or Neufchatel cheese), 1/2 cup butter and 1 1/4 teaspoons vanilla. 
Slowly add in the powdered sugar, and beat until smooth.

Once cakes are completely cool:

Use a serrated knife or a cake leveler to cut the rounded top off of one cake (if necessary...sometimes these denser cakes don't result in a rounded top).
Using an offset spatula, spread a generous layer of icing on top of the leveled cake.

Place the other cake on top of the iced bottom tier.

Use the offset spatula to cover the sides and top of the assembled cake.

[Optional] Chop 1/2 cup of pecans in a food chopper and use to top the cake. Alternatively, you could cover the sides with 1 cup chopped pecans.



For more delicious dessert recipes, check out my other recent posts: