Easter Egg CARROT CAKE Cake Pops
These egg-shaped cake pops are DELICIOUS, and a perfect accompaniment to any Easter celebration!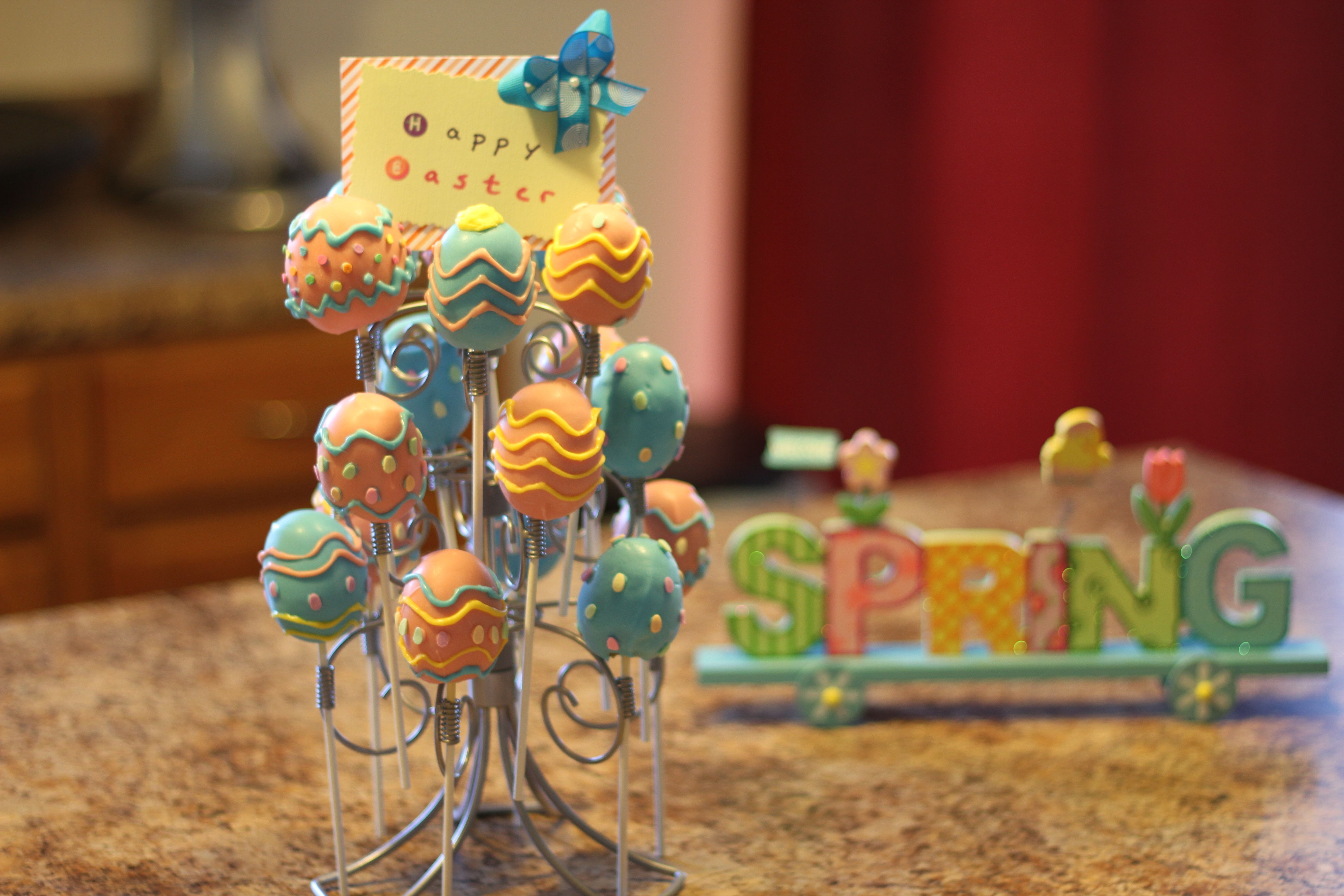 Ingredients
Directions
Preheat oven to 350 degrees. 
Spray an 8x8 baking pan with nonstick spray.
Using a stand mixer, combine the oil, both sugars, eggs and vanilla (the flex edge beater attachment works great for this!).
In a medium bowl, whisk together the flour, cinnamon, baking soda, baking powder, salt, and nutmeg. 
Add dry mixture to the wet mixture and mix until just incorporated. 
Fold in grated carrots.
Pour into greased pan. 
Bake for 30-35 minutes, or until a toothpick inserted in the middle comes out clean. 
Let cool completely.
Once cooled:
Color the melted candy coating as desired.
Remove cake eggs from fridge. For each egg:
For more delicious dessert recipes, check out my other recent posts: