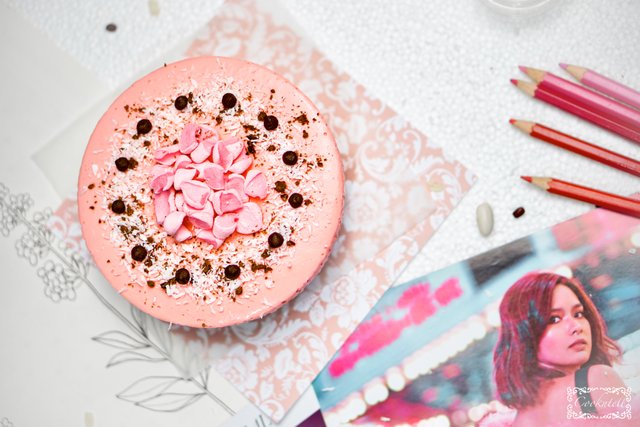 когда шоколад встречается с клубникой, это чистое блаженство.
As a foodie it is indeed a blessing to have all types of fruits around you. Sometimes, scarcity visits and the price of fruits in the market suddenly goes high as the clouds.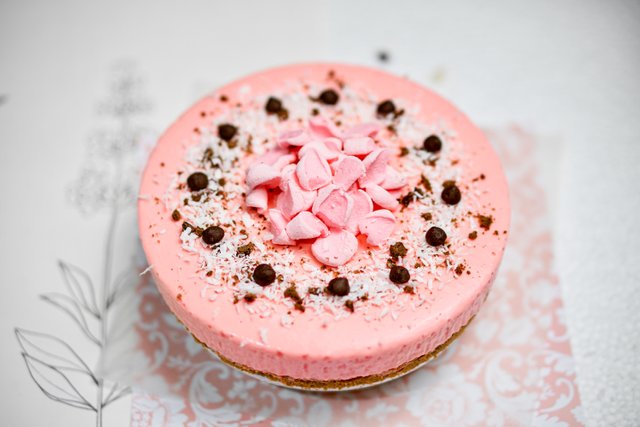 In my island, we have varieties of fruits - banana, mango, coconut, guyabano, guava, papaya, lanzones, rambutan, santol, pineapple, caimito and many more to mention.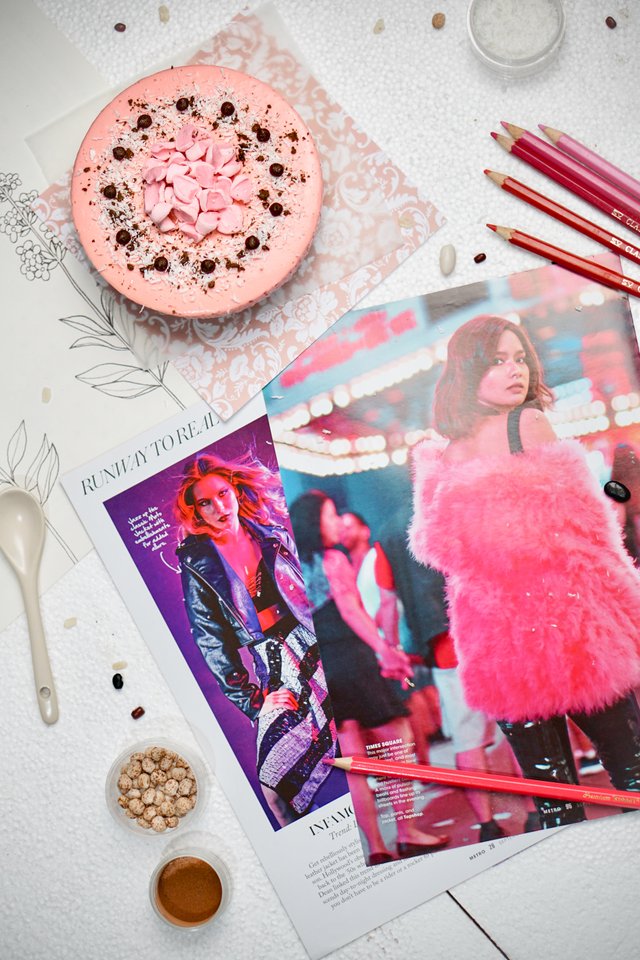 But we don't have berries here. So when I buy fruits like blueberries it's too pricey that's why I rarely use these types.
INGREDIENTS
1 cup crushed oreos
1 tbsp unsalted butter
1 tsp cinnamon
1 tbsp honey
3/4 cup cream cheese
2 tbsp coconut cream
1 cup all purpose heavy cream
1/2 cup powdered sugar
1 tsp vanilla extract
1 tsp strawberry flavouring
1 tsp desiccated coconut
DIRECTIONS
Prepare base by adding melted butter, cinnamon and honey to crushed oreos. Mix until well combined.
In a blender, add cream cheese, coconut cream, all purpose heavy cream, powdered sugar, strawberry flavouring and vanilla extract. Pulse until smooth.
Layer crushed grahams on a mini cake pan or silicone cupcake molds and flattened it out.
Add creamcheese mixture on top. Refrigerate for a couple of hours. Serve and top wih desiccaed coconut and marshmallows.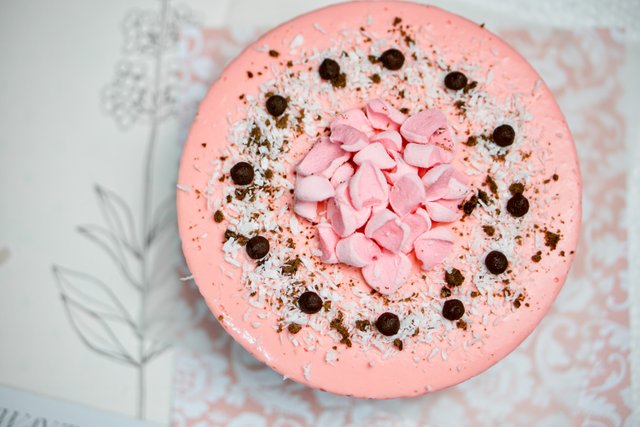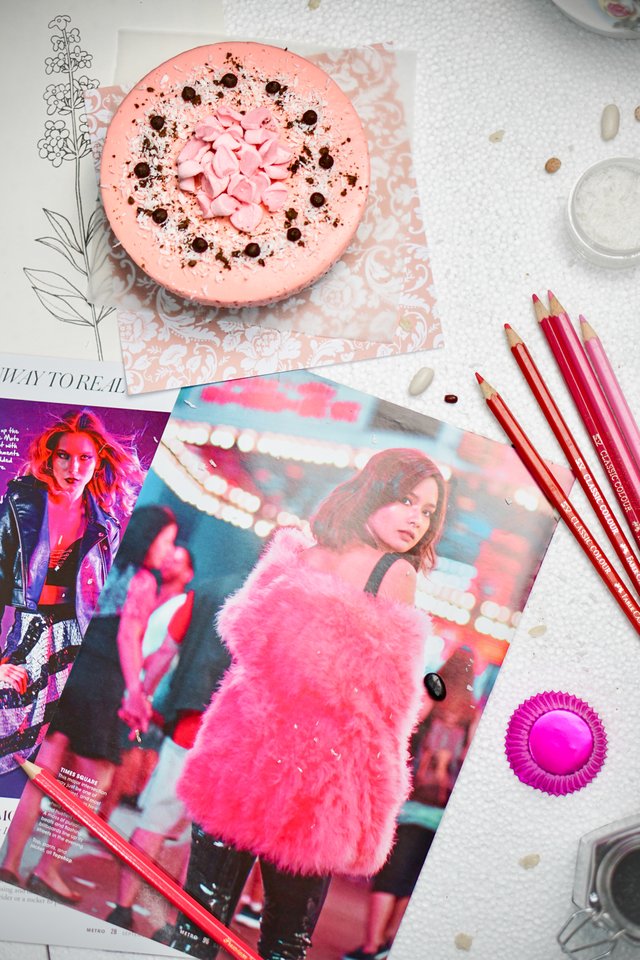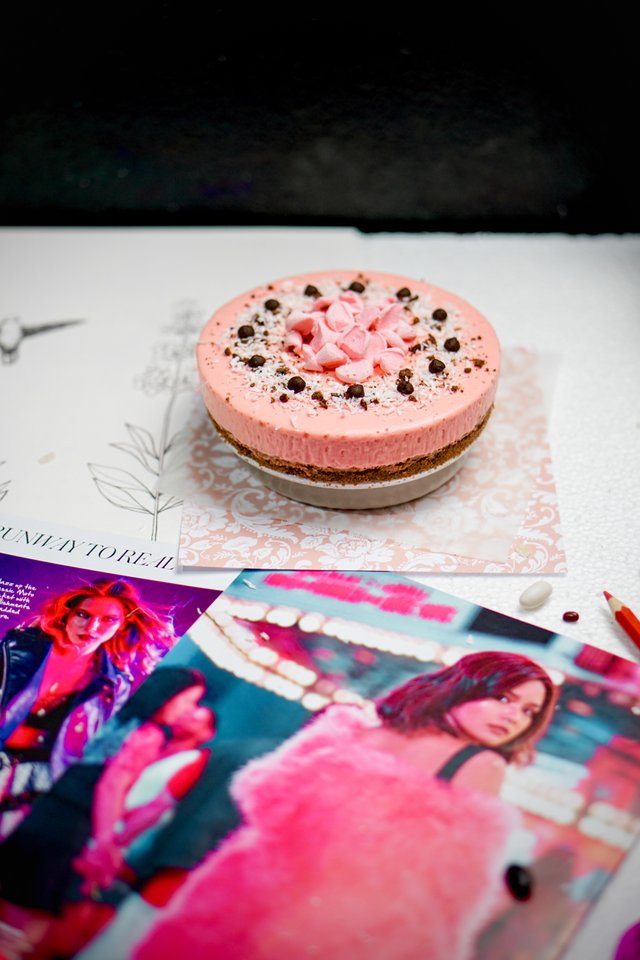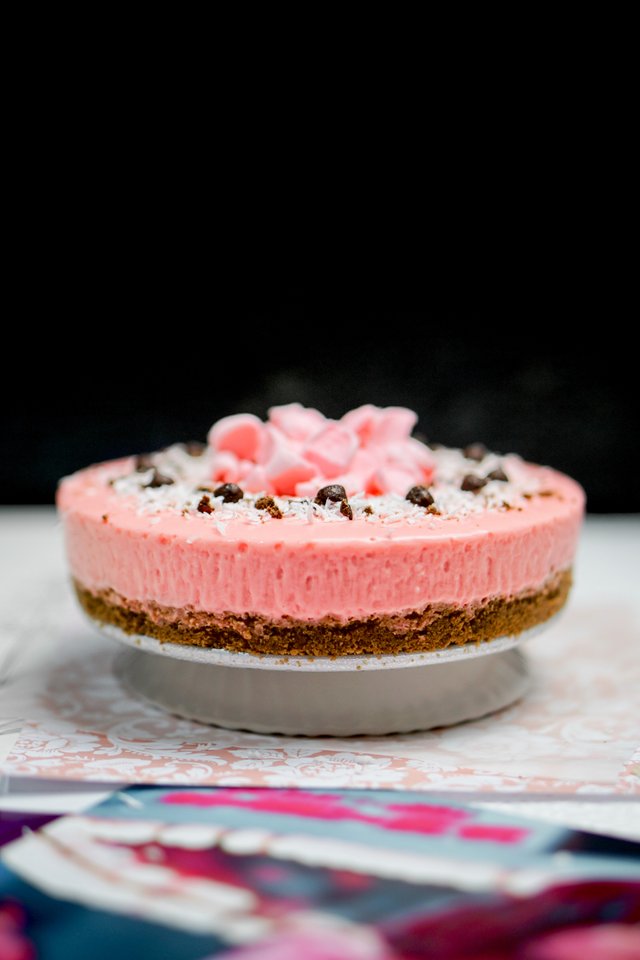 Thanks again for visiting my blog! If you've enjoyed and found this post valuable and if you would like to see more of my cookntell posts daily, then your upvote would be much appreciated!
:-)

See you on the next cookntell.

Love,
Jayne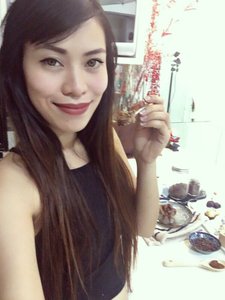 For my daily Cookntell food photography follow at my social sites:
Steemit
Instagram
Pinterest
Facebook
Twitter
Youtube
My Featured Steemit Posts
You can view some of my Featured Contents here:
Curie AUTHOR SHOWCASE/Mozzarella Burst Garden Special Buckwheat Pizza
BUILDAWHALE CURATION DIGEST/Cookies & Cream Mousse
OCD NOMINATION OF THE DAY/"Be Awesome Dragonfruit Smoothie
THE DAILY SNEAK/The Ultimate Chocolate Avocado Tart
DAILY HIT PARADE FOR NEWCOMERS/The Famous Filipino-Style Chicken Adobo
DAILY TRUFFLE PICKS: THE TOP 10 TRUFFLES/Chocolate Chunk Cacao Wafers ICE CREAM with Almonds and Walnuts VIDEO
THE BEST FOOD POST/Dark Chocolate Vanilla Cookies
THE BEST FOOD POST BY "RED FISH"/Pomegranate Choco Millet Cookies/VIDEO
DAILY PAYOUT STATS REPORT/Vegan Chocolate Cake
Watch More of My Recipe VIDEOS!
I have to be honest with you guys. I don't really call it vain but I am just addicted to watch my food videos. It feels like a meditation for me. It is basically the sound and art in the kitchen. The sound of the fork, the spoon, the knife, the cutting board, the water, the mixing, the squeezing, the blending and everything in it sounds like in a grand symphony: a kitchen live music. For me, it is just sooo soothing. It's the reason why I put audio on my videos so you guys can experience a different way to watch too. So I wanna share with you some of videos here:
"Mango Float" Creamy Icebox Cake
Vegan Almonds Avolato
Sakura Sweet Rolls
Baked Chicken Parmigiana
Dark Chocolate Vanilla Cookies
Pomegranate Choco Millet Cookies
Mozzarella Burst Garden Special Buckwheat Pizza
The Ultimate Chocolate Avocado Tart "Quick & Easy"
Vegan Chocolate Cake "Guilt Free"
The Famous Filipino Style Chicken Adobo
Chocolate Chunk Cacao Wafers Ice Cream with Almonds & Walnuts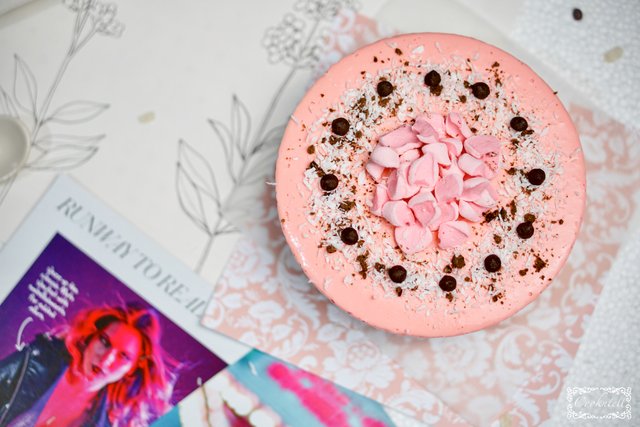 ©Cookntell Photography
All photo contents of cookntell are original photos created by ©Cookntell and cannot be copied or used without the permission of Jayne Alexander. @cookntell


Join us now @steemitbloggers