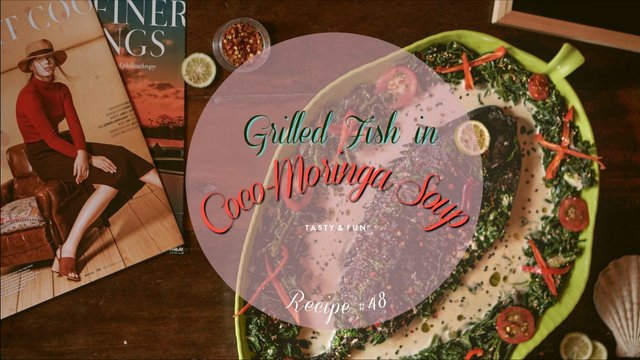 "Tutto si sente meglio con una noce di cocco al mio fianco."
Hello guys! I wish you all a good and bountiful day. It's been a while and I'm back here again with one of the typical filipino country dish called "Ginataang Isda". It's pretty simple, very delicate dish and basically all good for lunch. This dish is pretty common in southern part of the country.
This dish is a combination of leafy vegetables and any fish. But this one is pretty different since the fish is grilled and not sautéed which is the common thing to do in a coconut soup. Grilling the fish will produce a unique taste of soup and the smell is just so, so good.
"Hello! Welcome to Cookntell!"
This is recipe #48
Grilled Fish in Coconut Moringa Soup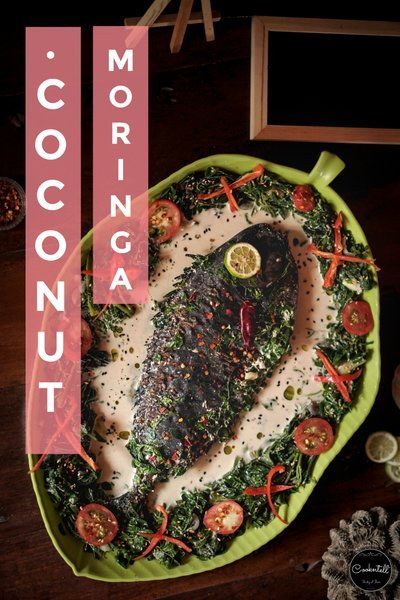 I grew up with this dish. My mom would always love to make this at lunch with a variety of vegies and spices and of course the coconut milk. We prefer to use the fresh coconut milk. The most interesting part is the making of this delicious and nutritious coconut milk.
We use a particular too which is called in our vernacular language as "Kaguran". This tool has a sharp rugged edge attached to a wooden low bench type shape of thing.
It resembles a four-legged animal where you can sit on this little bench with four legs and you manually scrape the coconut meat using both of your hands.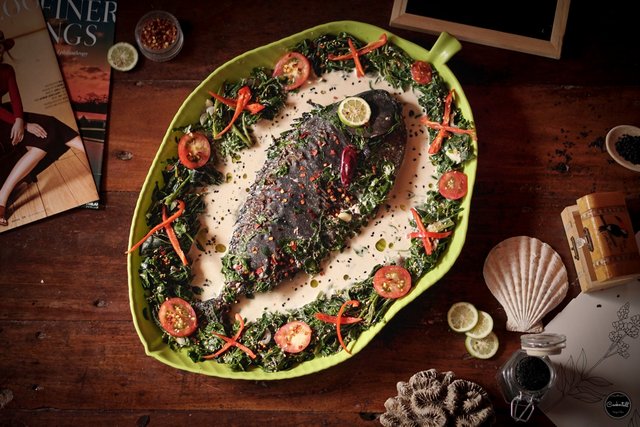 When I was a kid, my mom would teach me how to use it. It was so hard for the first time coz you have to be careful to not scratch your hand. So it would take me like long time to finish everything for just 2 sides of coconut shell. But it was very fun and challenging.
The thought of you manually doing it is pretty one thing you're proud of to do. I'd get sweaty all over my face for putting a lot of strength and effort to scrape all the inside of the coconut shell. My mom praised me for being such a hardworker after that. Lol!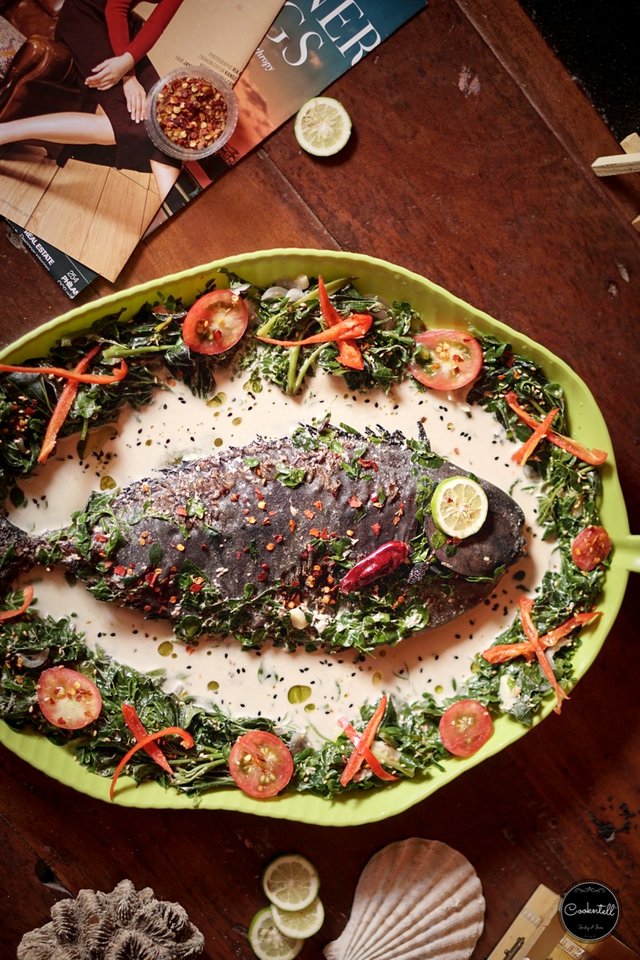 So after scraping all the coconut meat, for you to produce the coconut milk, you have to mix the scraped coconut meat with a cup of clean water and squeeze everything using your hands. Again, it's all manual. Haha! Squeeze back and forth until a lot of milk is released rom squeezing the scraped coconut with water.
My mom would usually divide two doses. The first batch of squeezing is fully milk liquid and the other is mixed with another cup of water squeezed the second time and not too concentrated as the first batch.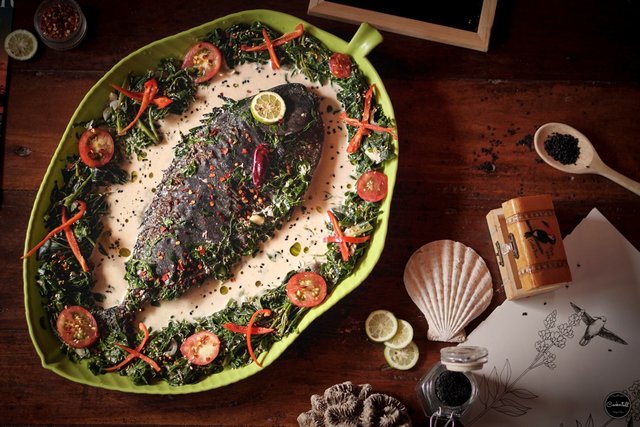 Then the first batch is the one that is used for final mixing before you remove the soup from heat to avoid causing the coconut milk to become oil.
So yah, here we go. This is my very simple version of the dish. I personally make it my own and made it easy to go. Give it a try and of course you'll enjoy the benefit of the coconut milk being the healthiest ingredient in this recipe. Enjoy!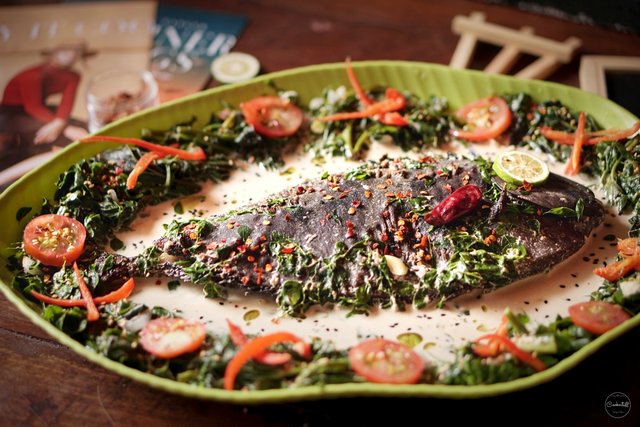 INGREDIENTS
1 whole fish
1 cup moringa leaves
2 cups coconut milk
2 cups water
1 1/2 tbsp salt
1 medium ginger peeled & pounded
2 tbsp vegetable oil
1 red onion
3 cloves garlic
1 tie lemongrass
1/2 tbsp white vinegar
1 scallion
2 red bell peppers
2 tomatoes
1 tbsp sesame oil
1 tbsp chili flakes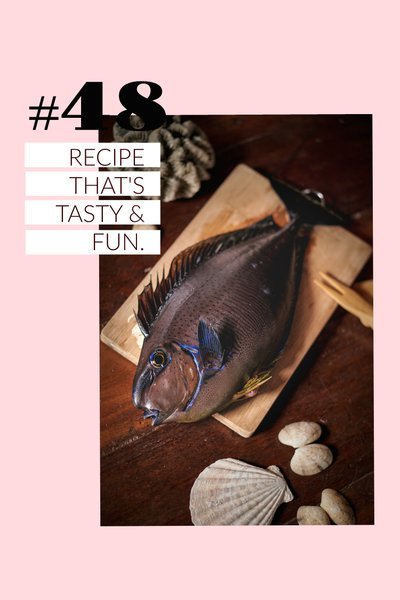 DIRECTIONS
Grill fish in flamed coals or electric grill. Cooked until tender. Remove from heat and set aside.
In a wok under medium heat, add vegetable oil. Saute onions, garlic, and ginger.
Add water, salt and then add the grilled fish. Let simmer for 3 minutes.
Once boiling, lower heat and pour in coconut milk. Add lemongrass, scallions and red bell pepper. Season or add more salt if desired. Let simmer for another 3 minutes.
Turn off heat. Add moringa leaves and cover for a minute. Serve hot and garnish with bell pepper and tomatoes.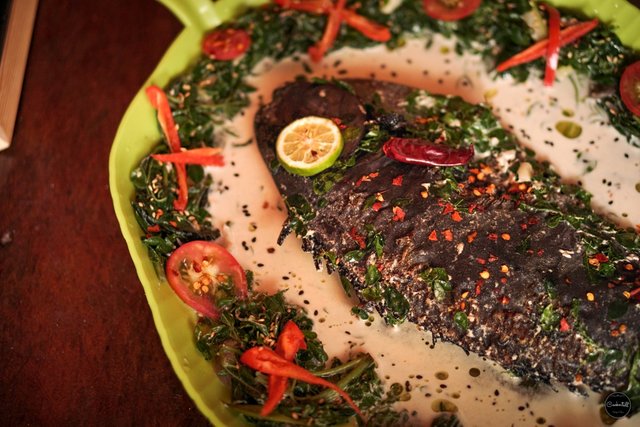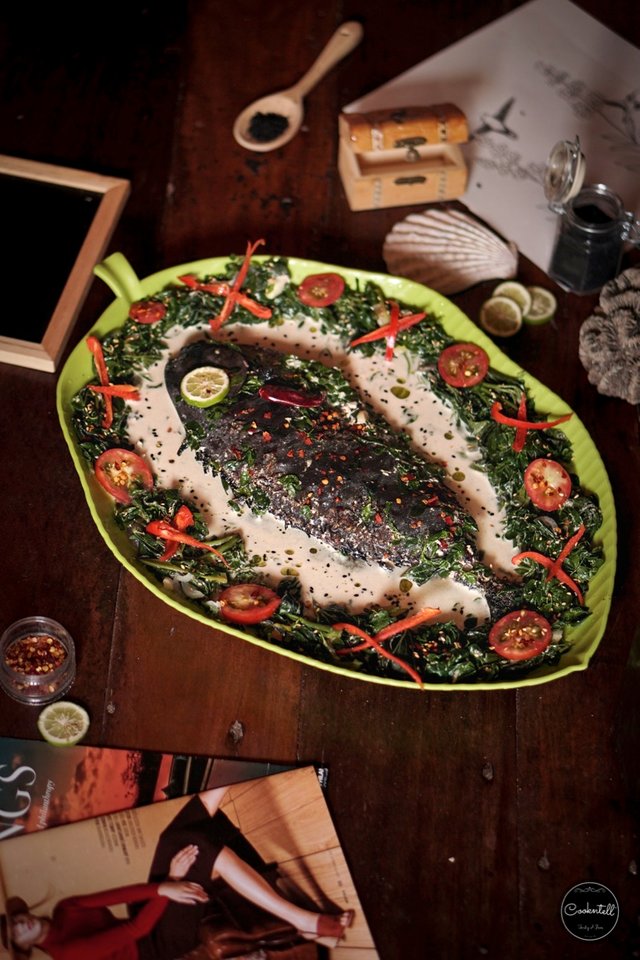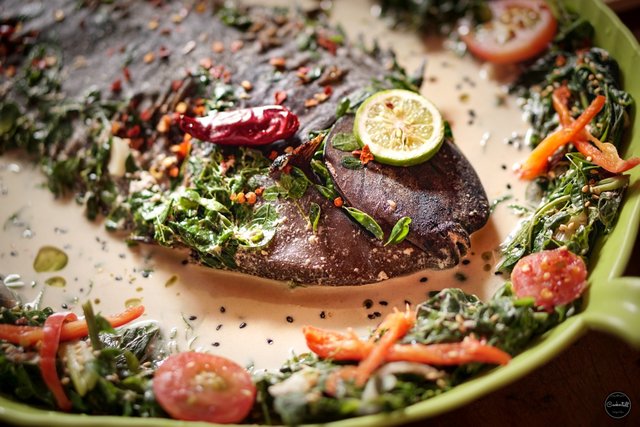 Thanks again for visiting my blog! If you've enjoyed and found this post valuable and if you would like to see more of my cookntell posts daily, then your upvote would be much appreciated!
:-)

See you on the next cookntell.

Love,
Jayne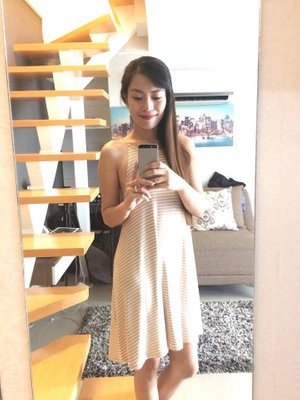 Guys, English is not my first language so sorry if there're any discrepancies. :-)
For my daily Cookntell food photography follow at my social sites:
Steemit
Instagram
Pinterest
Facebook
Twitter
Youtube
My Featured Steemit Posts
You can view some of my Featured Contents here:
Curie AUTHOR SHOWCASE/Mozzarella Burst Garden Special Buckwheat Pizza
BUILDAWHALE CURATION DIGEST/Cookies & Cream Mousse
OCD NOMINATION OF THE DAY/"Be Awesome Dragonfruit Smoothie
THE DAILY SNEAK/The Ultimate Chocolate Avocado Tart
DAILY HIT PARADE FOR NEWCOMERS/The Famous Filipino-Style Chicken Adobo
DAILY TRUFFLE PICKS: THE TOP 10 TRUFFLES/Chocolate Chunk Cacao Wafers ICE CREAM with Almonds and Walnuts VIDEO
THE BEST FOOD POST/Dark Chocolate Vanilla Cookies
THE BEST FOOD POST BY "RED FISH"/Pomegranate Choco Millet Cookies/VIDEO
DAILY PAYOUT STATS REPORT/Vegan Chocolate Cake
Watch More of My Recipe VIDEOS!
I have to be honest with you guys. I don't really call it vain but I love watching my food videos. It feels like a meditation for me. It is basically the sound and art in the kitchen. The sound of the fork, the spoon, the knife, the cutting board, the water, the mixing, the squeezing, the blending and everything in it sounds like in a grand symphony: a kitchen live music. For me, it is just sooo soothing. It's the reason why I put audio on my videos so you guys can experience a different way to watch too. So I wanna share with you some of videos here:
Mango Coconut Bites "Quick & Easy"
Mango Icebox Cake "Mango Float"
"Mango Float" Creamy Icebox Cake
Vegan Almonds Avolato
Sakura Sweet Rolls
Baked Chicken Parmigiana
Dark Chocolate Vanilla Cookies
Pomegranate Choco Millet Cookies
Mozzarella Burst Garden Special Buckwheat Pizza
The Ultimate Chocolate Avocado Tart "Quick & Easy"
Vegan Chocolate Cake "Guilt Free"
The Famous Filipino Style Chicken Adobo
Chocolate Chunk Cacao Wafers Ice Cream with Almonds & Walnuts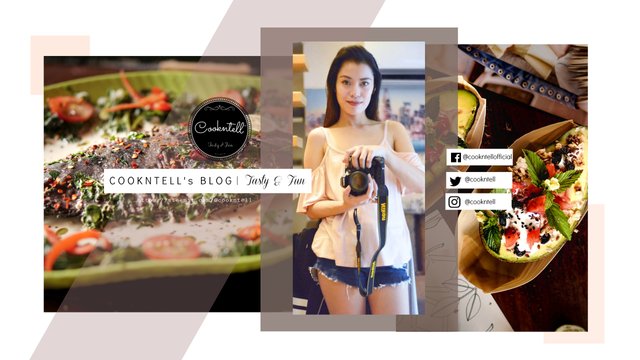 ©Cookntell Photography
All photo contents of cookntell are original photos created by ©Cookntell and cannot be copied or used without the permission of Jayne Alexander. @cookntell
"Thanks for visiting and I'll see you again!!!"

XOXO

Join us now @steemitbloggers