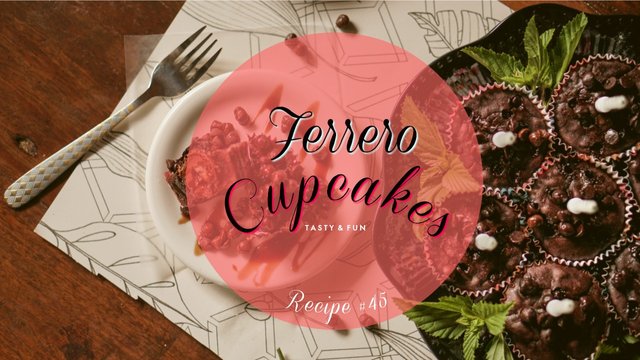 "Felicidade é um pedaço inesperado de chocolate."
Whazuuhp my Steemian friends! Also, I would like to say "Hi" to my followers, giving ya'll big hugs wherever you are in the globe! I hope you guys are doing okay today. Well this post is not with a video but I wanna share to you guys a photoshoot of my recipe today.
Happiness is an unexpected piece of chocolate. I remember someone told me that chocolate is the answer for a crying heart. Well, in different parts I kinda agree.
Give a basket of chocolates to a crying woman who just had a break up with her boyfie, or maybe a crying kid or a student cramming for final exams. Well I guess chocolate is the answer, sometimes. Everybody seems to like it.
"Hello! Welcome to Cookntell!"
This is recipe #45
Ferrero Chocolate Chip Wish Cupcakes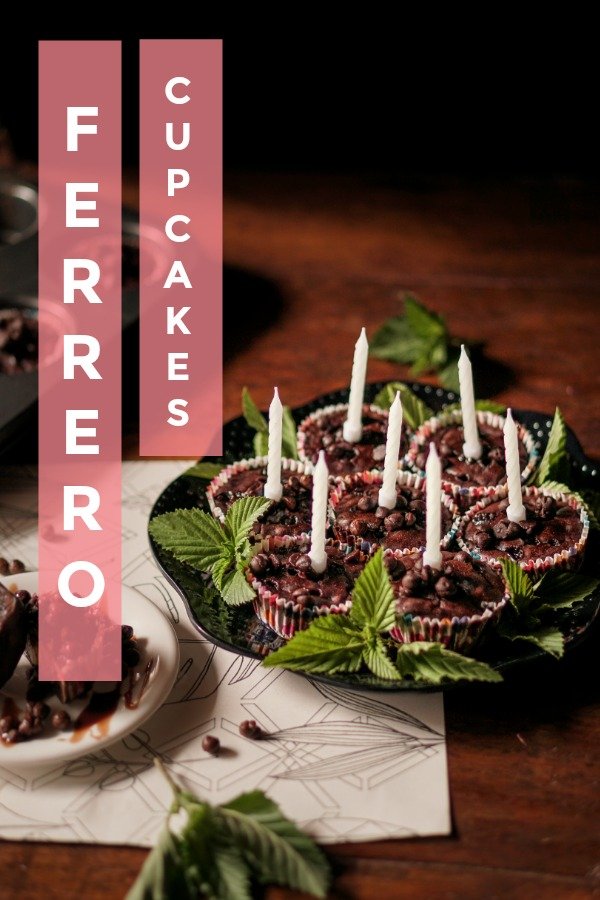 So today, after around 6 days of struggle with my internet connection and talking to a lot of CS back and forth just because my signal died. Yes, I'm talking about 6 days without internet, literally, my internet connection died. And I got so frustrated about it knowing I'm not gonna be able to do my Steemit post.
It feels like I am stranded in an island without anything with me, not even food and water. It was a nightmare for me since day 1. I got mad and exploded like crazy. So I tried to find ways to get data and ended up getting a new sim and loaded it up with bunch of credits just so I can upload photos and post here for my beloved followers.
My photos are even downsized just so I can easily and quickly upload here. It was quite a challenge for me. Days without internet really sucks but there's also a good part of it that really made me appreciate simple things in life.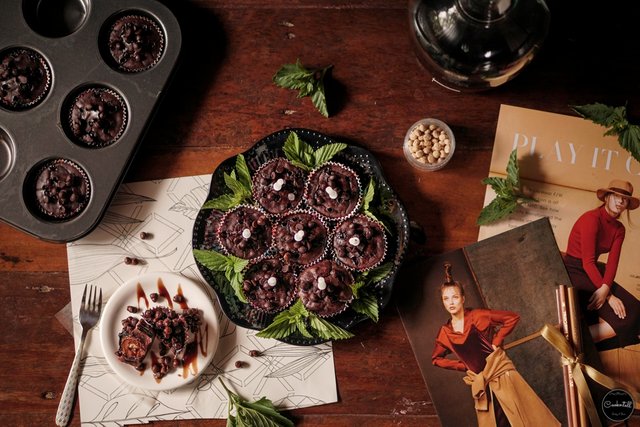 I was able to walk to the beach with my dog and flew my Mavic Air. It was kind of relaxing! Dude the reason why I'm here in the island is to basically enjoy and of course I am on vacation! Why did i just keep staying at home? Lol.
I met a lot of people specially kids. There are a lot of things I realised and learned that day. These kids were so happy living a simple life, playing with sticks and stones, swimming in the blue water, laughing together. I mean humans are suppose to interact and commune with nature. Look at these kids, they don't have phones, tablets and gadgets but they seem to be mesmerized with their day being spent in nature and just plain things they look so satisfied.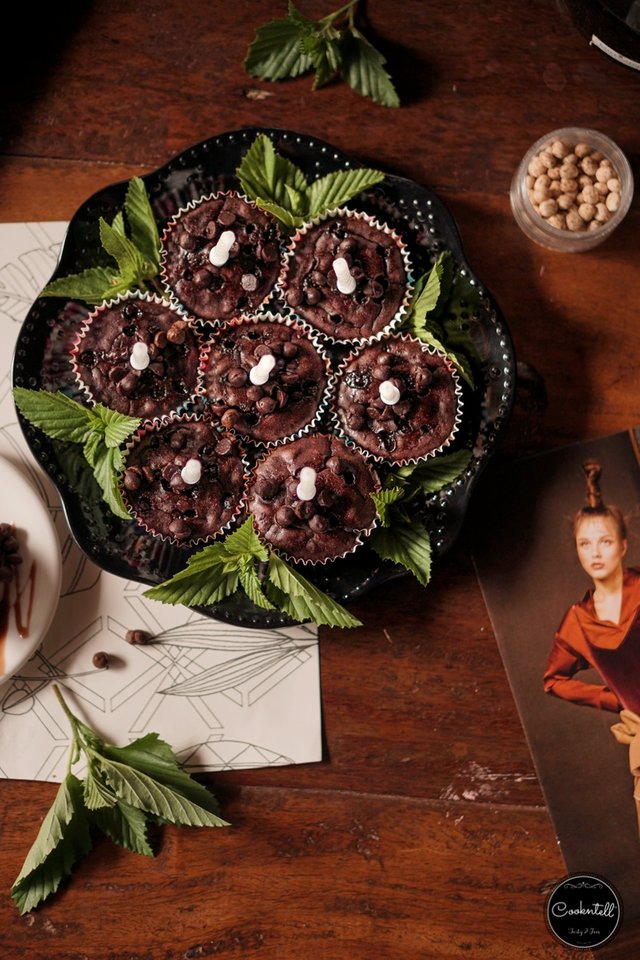 And then I thought about me being frustrated and mad over not having my internet connection. I felt like I miss something very important and it was to appreciate the simple things in life.
I learned that you could be happy in simple things. As I soaked my feet in the ocean water and I felt the small waves crashing to my feet, it is just very soothing.
I felt that kind of peace the first time after the 6 days struggle. I'm grateful that I experience these challenges coz it taught me something that I really need and something that really matters.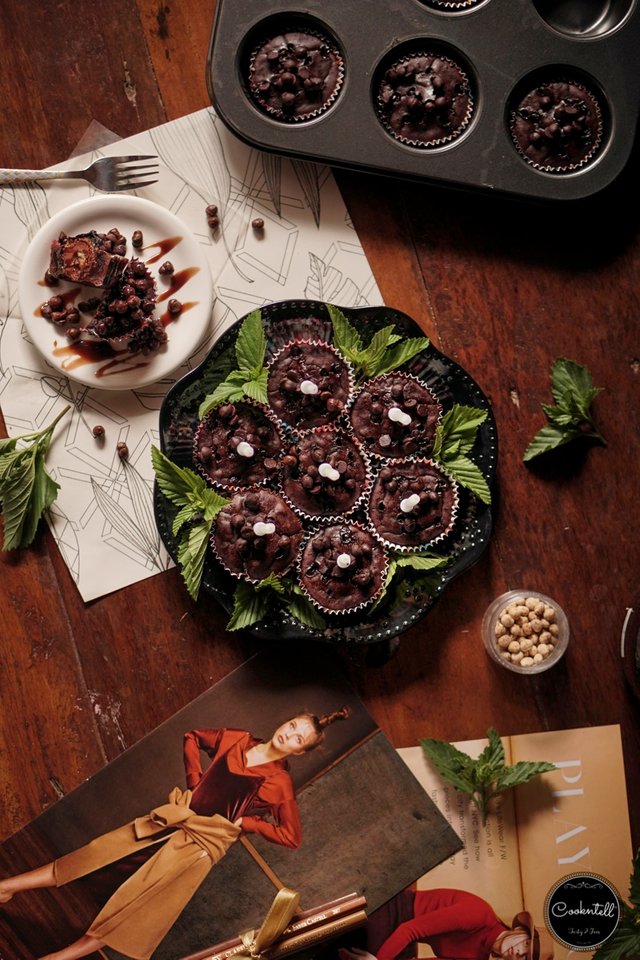 So I started doing my photoshoot daytime, I did it during those days I don't have connection and decided to just upload it when I have my connection back. And I'm so happy today that I found a solution and I was able to upload these photos and made my post.
But above all, I am grateful that I had the chance to learn some new things and appreciate life it self more.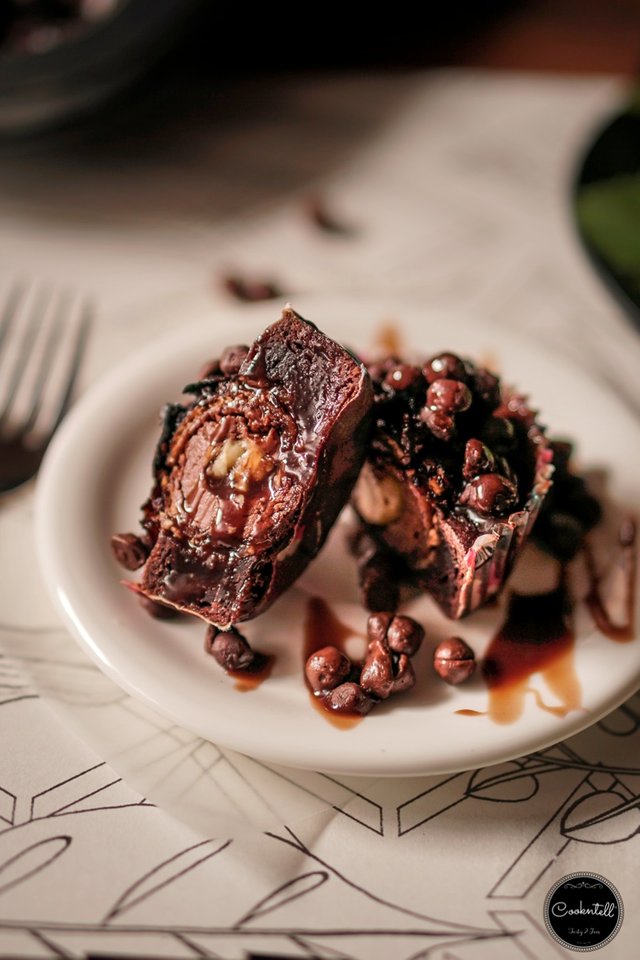 Alright so talking about this recipe, it was my Aunt who requested me to make some chocolate cake for her and I ended up making these chocolate cupcakes.
She liked it though and I told her I have to post this for my Steemit blog. They all know how dedicated I am with my hobby. :-D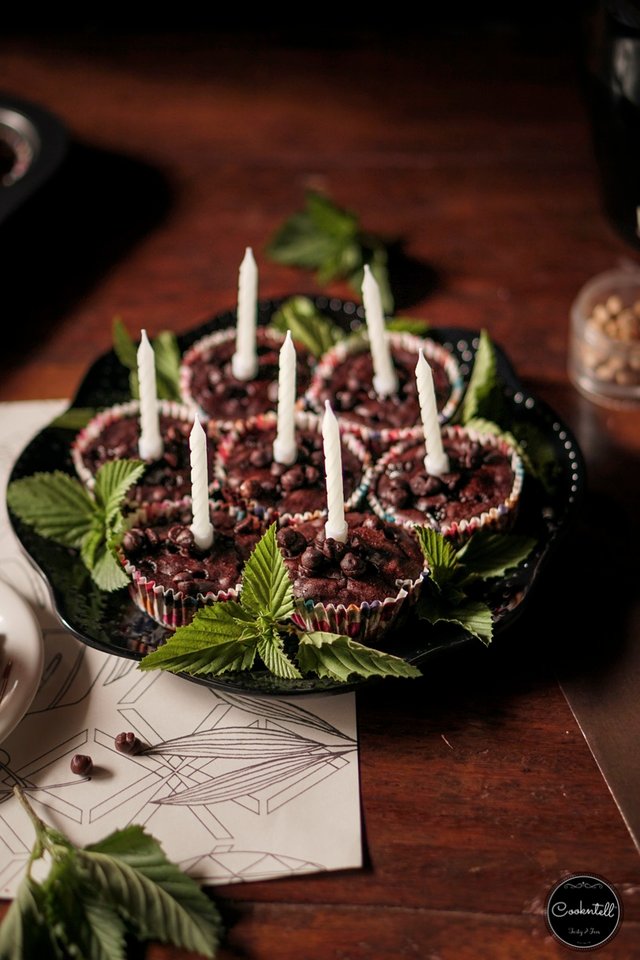 In my mind, I was thinking about those kids I saw at the beach and I reflect about it and I came up with putting some mini candle on these cupcakes just so I can blew them a wish or prayers. As you can see guys, I even lighted these candles and made a wish for them.
Alright so without any further ado, here is my recipe. And I hope you like it guys!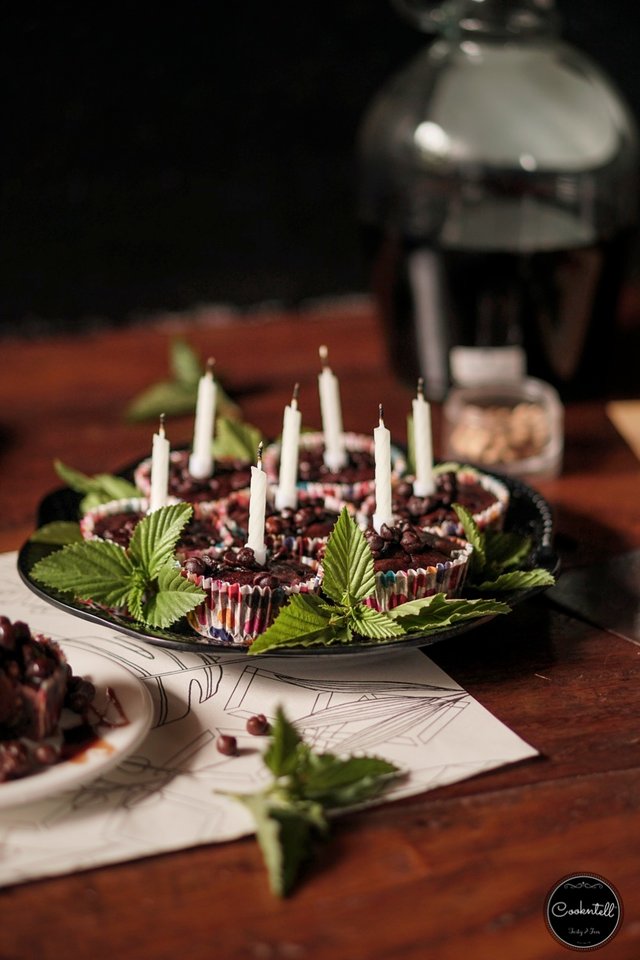 INGREDIENTS
2 cups cake flour
1/2 cup cacao powder
1 1/4 cup evaporated milk
3 tbsp vegetable oil
6 eggs
3/4 cup white sugar
1 tbsp cream of tartar
2 tsp vanilla extract
2 tsp baking powder
1 tsp chocolate brown food coloring powder
1 tsp salt
12 ferrero chocolates
1/4 cup chocolate chips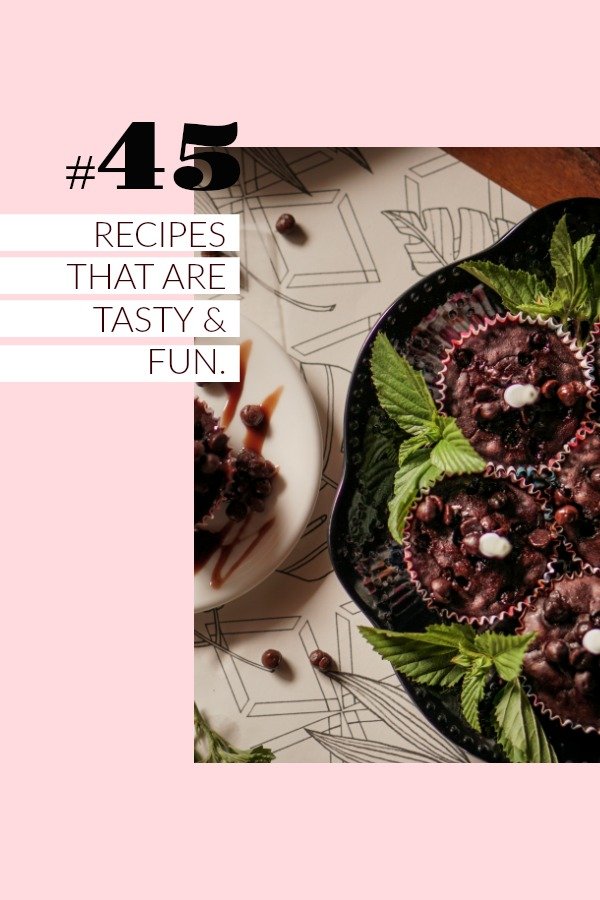 DIRECTIONS
In a small bowl, add evaporated milk, food coloring and cocoa powder. Stir until well combined.
Sift cake flour and baking powder together 3 times using a strainer. In a mixing bowl add sifted cake flour and make a well at the center.
Pour vegetable oil into the well and add evaporated milk and cocoa mixture. Using a spoon, stir in one direction until well combined. Set aside.
Preheat oven to 180 degree celsius.
Separate egg yolk from egg white. In a separate mixing bowl, add egg whites. Beat in low using an electric mixer for a minute. Add cream of tartar and beat in medium until its foamy.
Gradually add white sugar while beating in high mode. Do not overbeat. Add the egg white mixture into the cake mixture. Mix until combined but do not overmix.
Place cupcake paper or cupcake molds into cupcake tin pan. Add one ferrero chocolate at the center and carefully pour cake mix into each cupcake molds. Top with chocolate chips.
Bake at 200 degree celsius for 15-20 minutes.
Serve and pair with your favorite tea.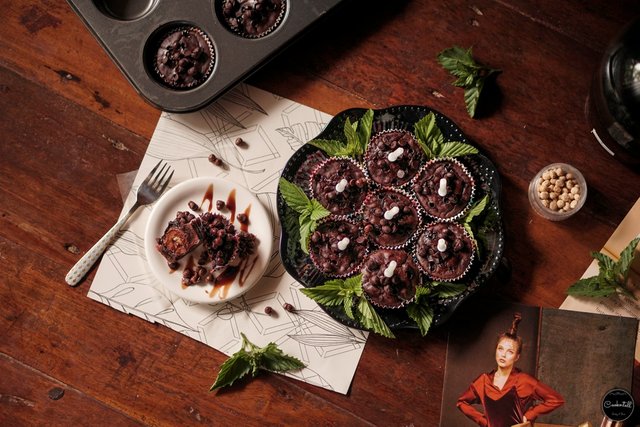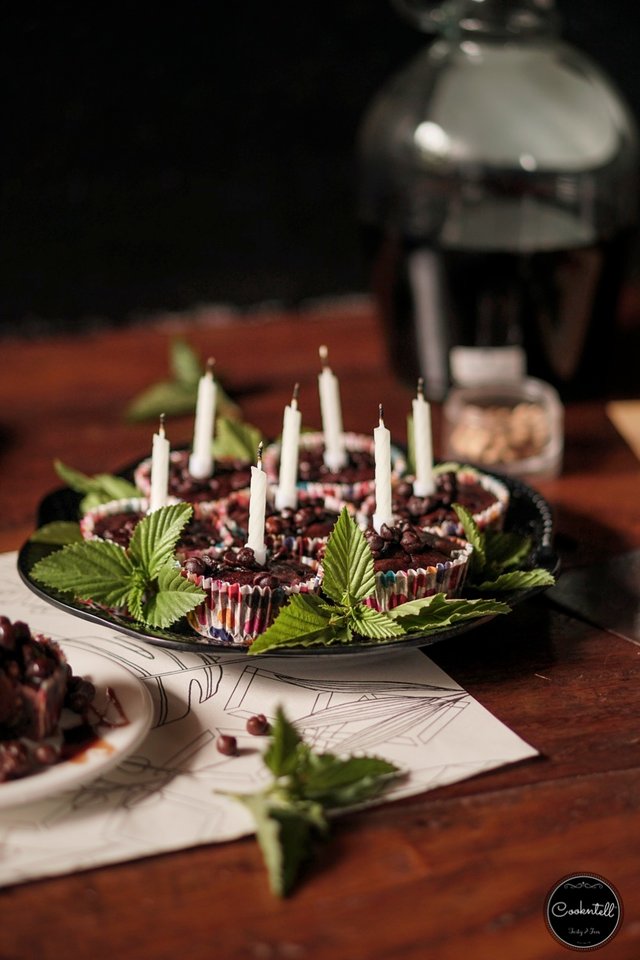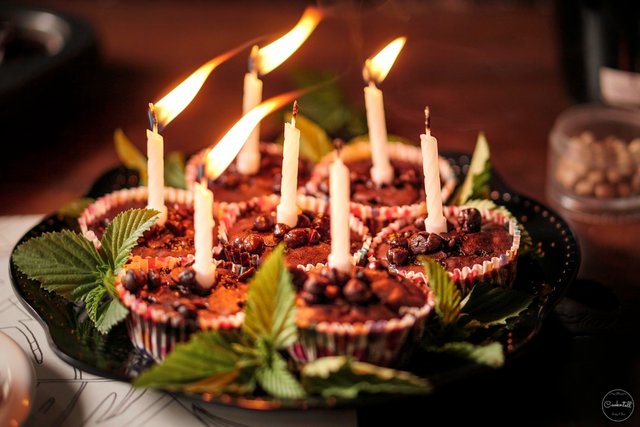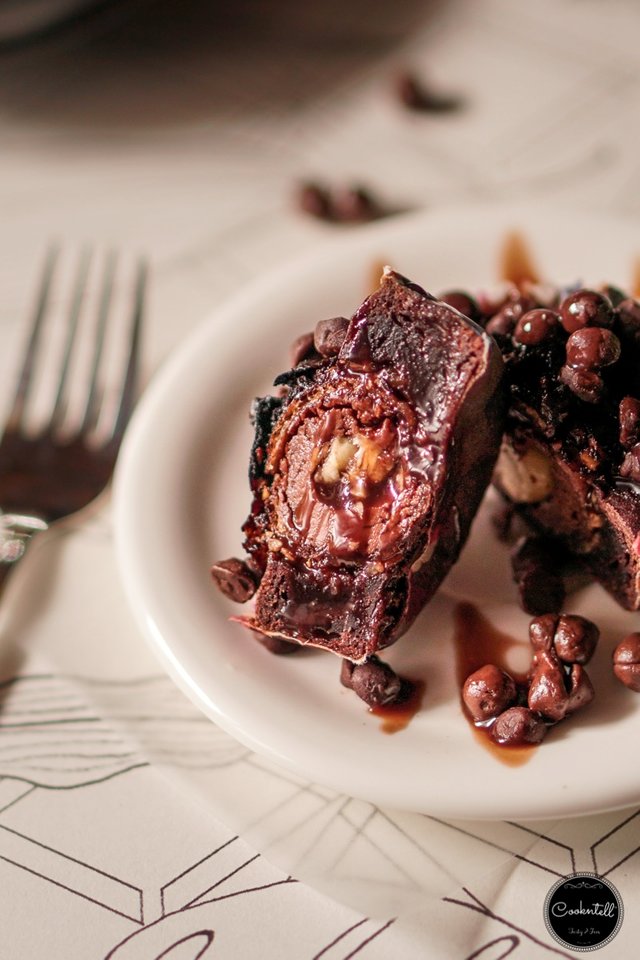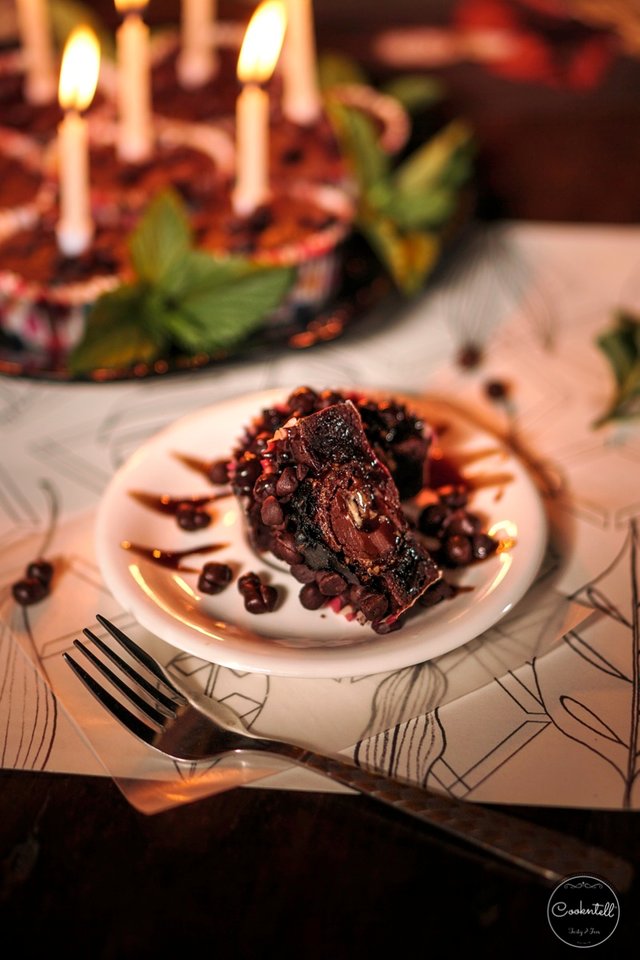 Thanks again for visiting my blog! If you've enjoyed and found this post valuable and if you would like to see more of my cookntell posts daily, then your upvote would be much appreciated!
:-)

See you on the next cookntell.

Love,
Jayne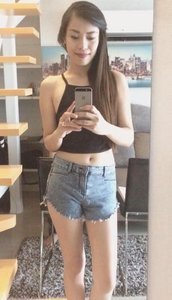 Guys, English is not my first language so sorry if there're any discrepancies. :-)
For my daily Cookntell food photography follow at my social sites:
Steemit
Instagram
Pinterest
Facebook
Twitter
Youtube
My Featured Steemit Posts
You can view some of my Featured Contents here:
Curie AUTHOR SHOWCASE/Mozzarella Burst Garden Special Buckwheat Pizza
BUILDAWHALE CURATION DIGEST/Cookies & Cream Mousse
OCD NOMINATION OF THE DAY/"Be Awesome Dragonfruit Smoothie
THE DAILY SNEAK/The Ultimate Chocolate Avocado Tart
DAILY HIT PARADE FOR NEWCOMERS/The Famous Filipino-Style Chicken Adobo
DAILY TRUFFLE PICKS: THE TOP 10 TRUFFLES/Chocolate Chunk Cacao Wafers ICE CREAM with Almonds and Walnuts VIDEO
THE BEST FOOD POST/Dark Chocolate Vanilla Cookies
THE BEST FOOD POST BY "RED FISH"/Pomegranate Choco Millet Cookies/VIDEO
DAILY PAYOUT STATS REPORT/Vegan Chocolate Cake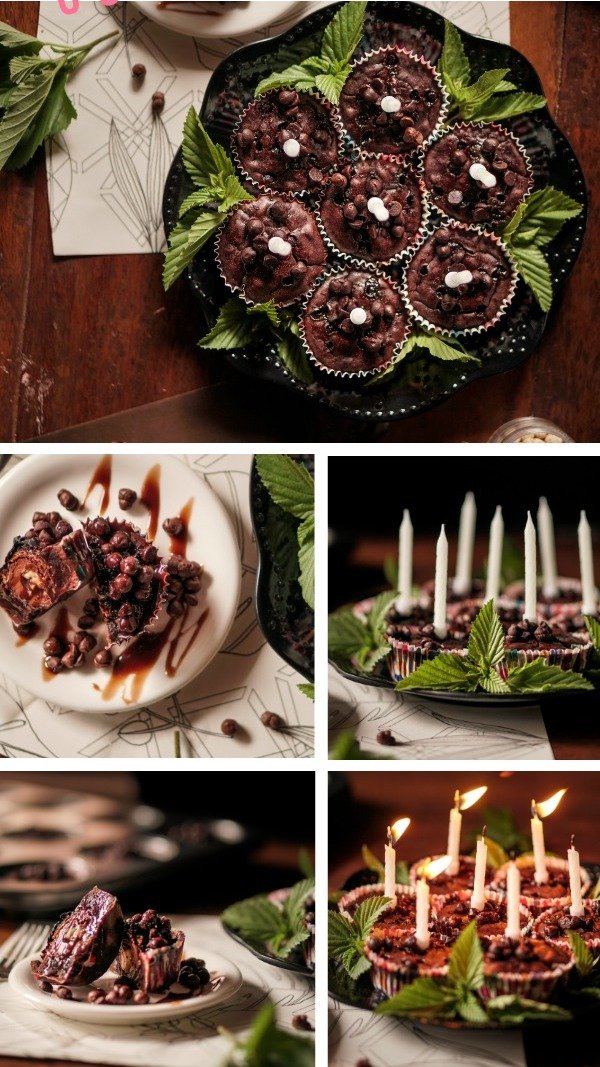 Watch More of My Recipe VIDEOS!
I have to be honest with you guys. I don't really call it vain but I love watching my food videos. It feels like a meditation for me. It is basically the sound and art in the kitchen. The sound of the fork, the spoon, the knife, the cutting board, the water, the mixing, the squeezing, the blending and everything in it sounds like in a grand symphony: a kitchen live music. For me, it is just sooo soothing. It's the reason why I put audio on my videos so you guys can experience a different way to watch too. So I wanna share with you some of videos here:
Mango Coconut Bites "Quick & Easy"
Mango Icebox Cake "Mango Float"
"Mango Float" Creamy Icebox Cake
Vegan Almonds Avolato
Sakura Sweet Rolls
Baked Chicken Parmigiana
Dark Chocolate Vanilla Cookies
Pomegranate Choco Millet Cookies
Mozzarella Burst Garden Special Buckwheat Pizza
The Ultimate Chocolate Avocado Tart "Quick & Easy"
Vegan Chocolate Cake "Guilt Free"
The Famous Filipino Style Chicken Adobo
Chocolate Chunk Cacao Wafers Ice Cream with Almonds & Walnuts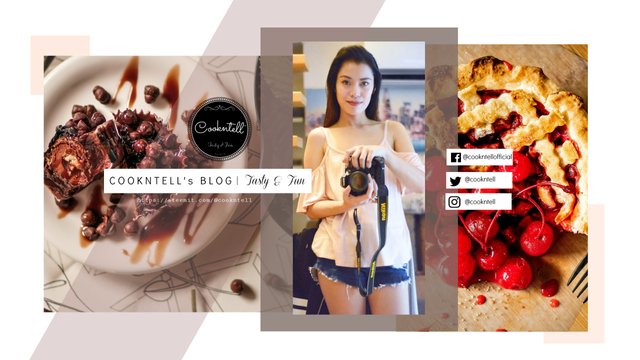 ©Cookntell Photography
All photo contents of cookntell are original photos created by ©Cookntell and cannot be copied or used without the permission of Jayne Alexander. @cookntell
"Thanks for visiting and I'll see you again!!!"

XOXO

Join us now @steemitbloggers