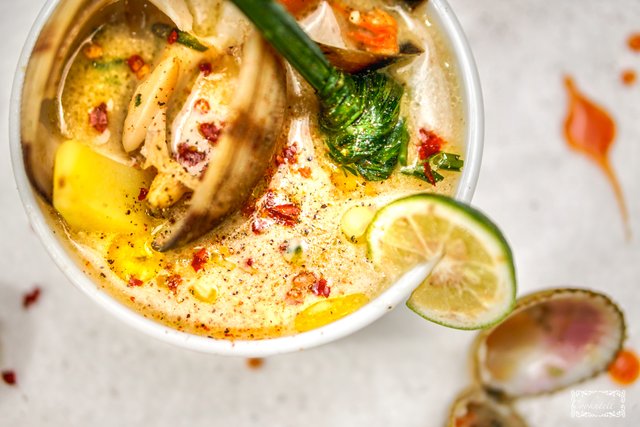 Las dos cosas básicas necesarias para mantener la vida son la luz del sol y la leche de coco!
Hello my Steemian friends! Today we are cooking something healthy and delicious straight from an Asian kitchen this is Coconut Lemongrass Clam Soup!
Yes, you can call me a cocoholic coz I get high on coconut. I can't find any other reasons to not love coconut itself.
Watch this VIDEO for a full recipe adventure!
From leaves, to bark, to root, to the fruit and the juice and meat, what else do you miss! Coconut is all good for you.
From make up removal, to skin moisturizer, to refreshing juice (it's even equivalent to a clinical dextrose that supplies a lot of needed electrolytes for the body), to mouthwash, to cooking oil, to food, copra and milk, to roofing for houses, lumbers for buildings, to ropes to rugs, you name it girl!
The coconut is indeed a plant of wonders! No reason why it's called the "Tree of Life".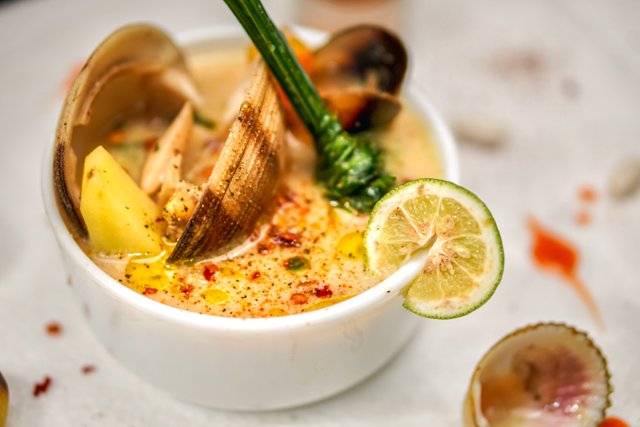 For this recipe, we are gonna use coconut milk which is the base of our soup here. Adding a ribbon of fresh lemongrass collides with the milk coconut flavour and the clams.
I grew up with my Mom always making coconut soup for lunch and mixed with bunch of vegetables like squash, oregano, malunggay, sayote and sometimes unripe jackfruit.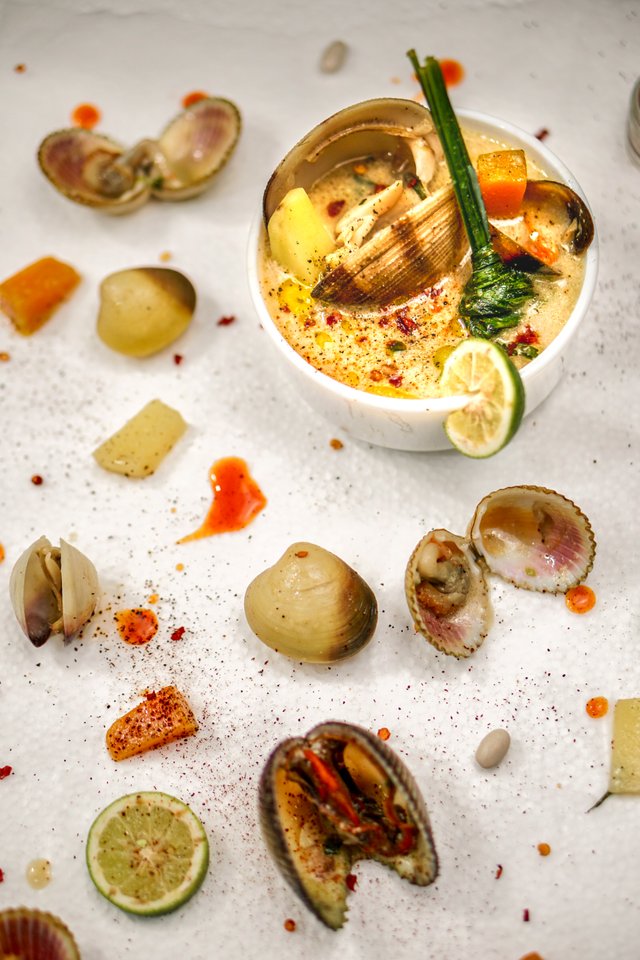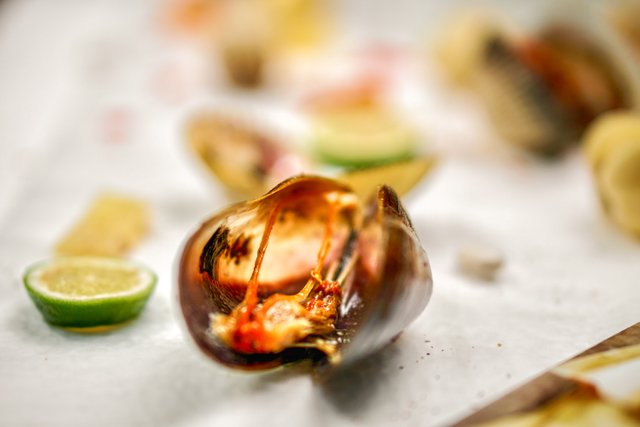 INGREDIENTS
1 cup assorted clams
1 cup fresh coconut milk
1 1/2 cup water
1 pc red onion (minced)
2 cloves garlic (minced)
1 tbsp ginger (cut into strips)
1 pc scallion (minced)
1 tsp black pepper
1 tbsp salt
1 tbsp fish sauce
1 cup squash & potatoes
5 lemongrass leaves ribbonned
chili flakes for seasoning
1 tsp sesame oil for seasoning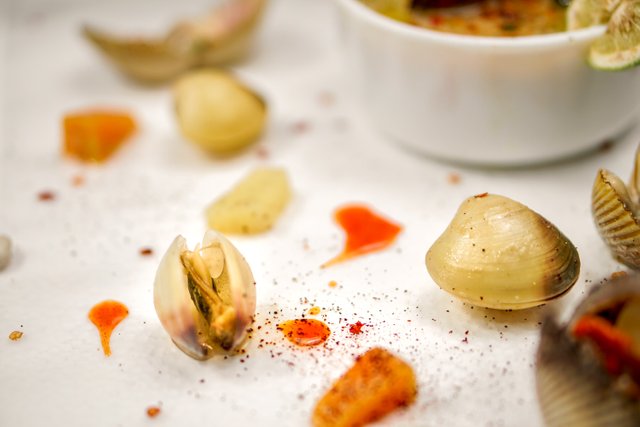 DIRECTIONS
Sauté onion, garlic, ginger and scallions in medium heat in a wok.
Add clams. Season with salt, pepper and fish sauce and vegetables. Simmer for 5 mins or until clam & vegetables are well cooked.
Add coconut milk and lemongrass. Cover for 1 minute and serve hot. Season with sesame oil and chili flakes if desired.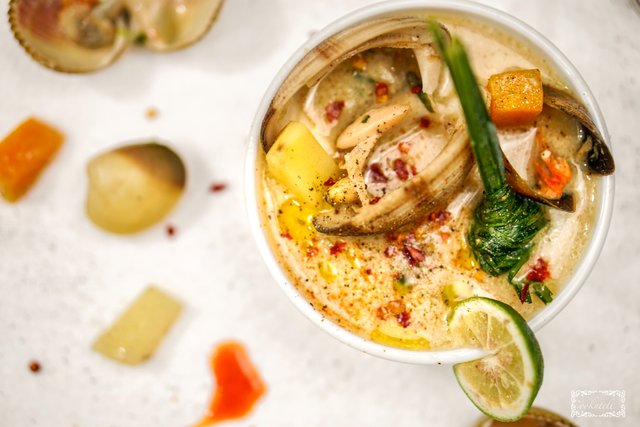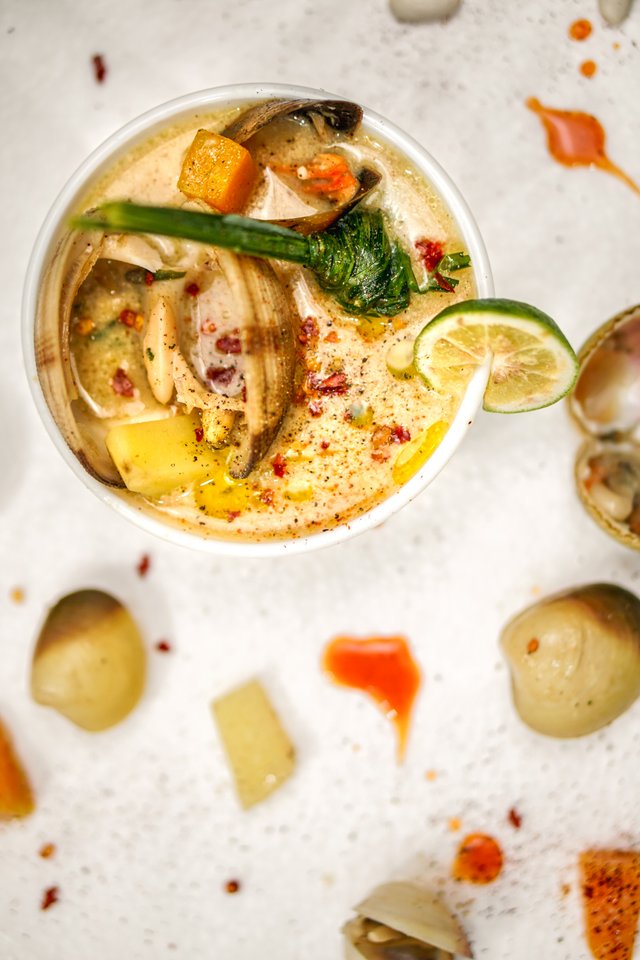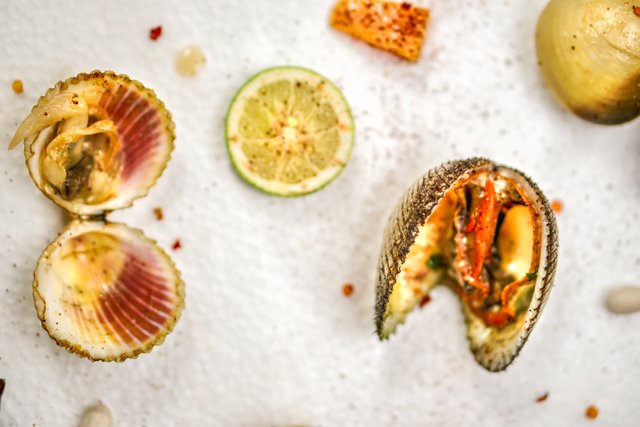 Thanks again for visiting my blog! If you've enjoyed and found this post valuable and if you would like to see more of my cookntell posts daily, then your upvote would be much appreciated!
:-)

See you on the next cookntell.

Love,
Jayne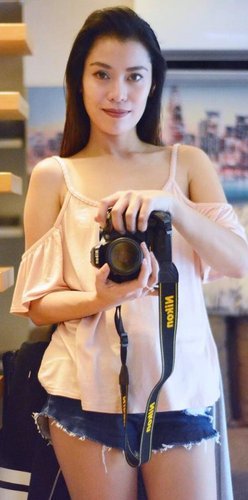 For my daily Cookntell food photography follow at my social sites:
Steemit
Instagram
Pinterest
Facebook
Twitter
Youtube
My Featured Steemit Posts
You can view some of my Featured Contents here:
Curie AUTHOR SHOWCASE/Mozzarella Burst Garden Special Buckwheat Pizza
BUILDAWHALE CURATION DIGEST/Cookies & Cream Mousse
OCD NOMINATION OF THE DAY/"Be Awesome Dragonfruit Smoothie
THE DAILY SNEAK/The Ultimate Chocolate Avocado Tart
DAILY HIT PARADE FOR NEWCOMERS/The Famous Filipino-Style Chicken Adobo
DAILY TRUFFLE PICKS: THE TOP 10 TRUFFLES/Chocolate Chunk Cacao Wafers ICE CREAM with Almonds and Walnuts VIDEO
THE BEST FOOD POST/Dark Chocolate Vanilla Cookies
THE BEST FOOD POST BY "RED FISH"/Pomegranate Choco Millet Cookies/VIDEO
DAILY PAYOUT STATS REPORT/Vegan Chocolate Cake
Watch More of My Recipe VIDEOS!
I have to be honest with you guys. I don't really call it vain but I love watching my food videos. It feels like a meditation for me. It is basically the sound and art in the kitchen. The sound of the fork, the spoon, the knife, the cutting board, the water, the mixing, the squeezing, the blending and everything in it sounds like in a grand symphony: a kitchen live music. For me, it is just sooo soothing. It's the reason why I put audio on my videos so you guys can experience a different way to watch too. So I wanna share with you some of videos here:
Mango Coconut Bites "Quick & Easy"
Mango Icebox Cake "Mango Float"
"Mango Float" Creamy Icebox Cake
Vegan Almonds Avolato
Sakura Sweet Rolls
Baked Chicken Parmigiana
Dark Chocolate Vanilla Cookies
Pomegranate Choco Millet Cookies
Mozzarella Burst Garden Special Buckwheat Pizza
The Ultimate Chocolate Avocado Tart "Quick & Easy"
Vegan Chocolate Cake "Guilt Free"
The Famous Filipino Style Chicken Adobo
Chocolate Chunk Cacao Wafers Ice Cream with Almonds & Walnuts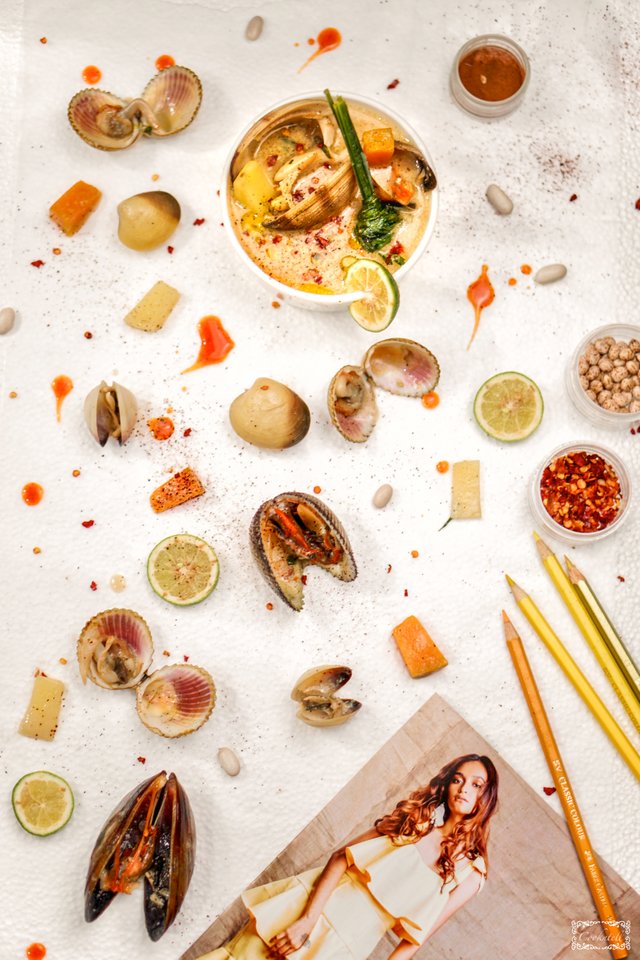 ©Cookntell Photography
All photo contents of cookntell are original photos created by ©Cookntell and cannot be copied or used without the permission of Jayne Alexander. @cookntell


Join us now @steemitbloggers