Conchiglioni "Four cheese"
Hello!
We have already cook this wonderful pasta once, and today we will make it with a cheese filling.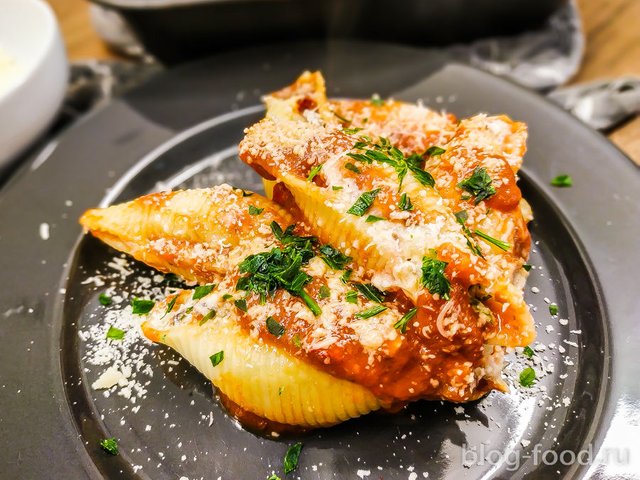 Difficulty: 3/10
Cooking time: 30 min.
Number of servings: 4
Ingredients::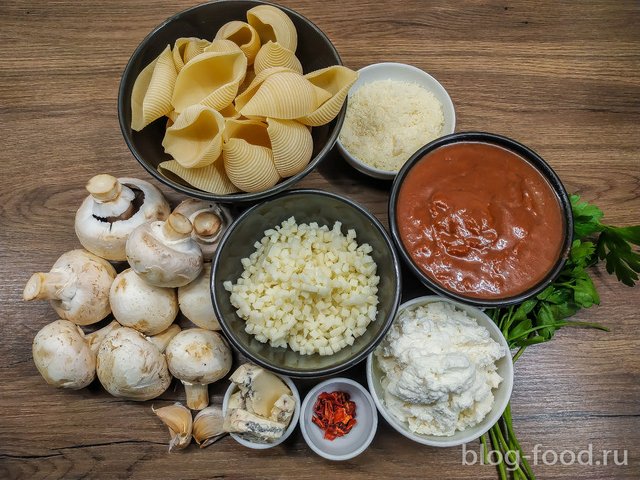 Conchiglioni, 150 gr.
Mozzarella cheese (solid), 100 gr.
Parmesan cheese, 30 gr.
Ricotta cheese, 150 gr.
Cheese with blue mold (can be any), 30 gr.
Mashed tomatoes or pizza sauce, 300 gr.
Champignones, 200 gr.
Garlic, 2 cloves
Parsley
Black pepper, vegetable oil, salt
Preheat the oven to 180°C. Conchiglioni boil in salted boiling water for 10 minutes.
Grate the cheeses on a fine grater, chop the garlic, mushrooms and parsley finely.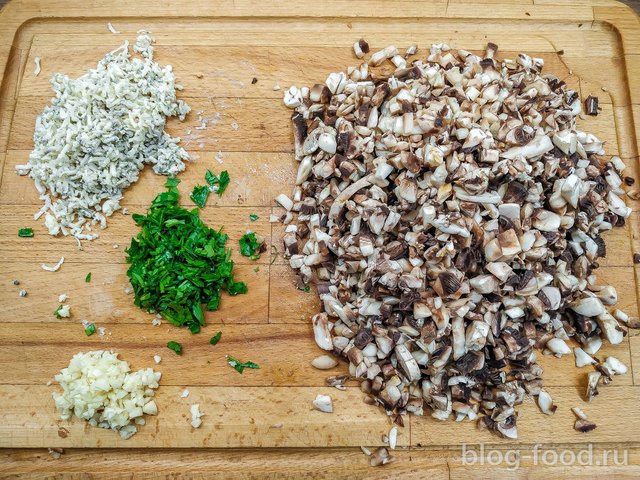 Fry the mushrooms in a small amount of vegetable oil for five minutes on medium heat, add the garlic, continue cooking for a minute.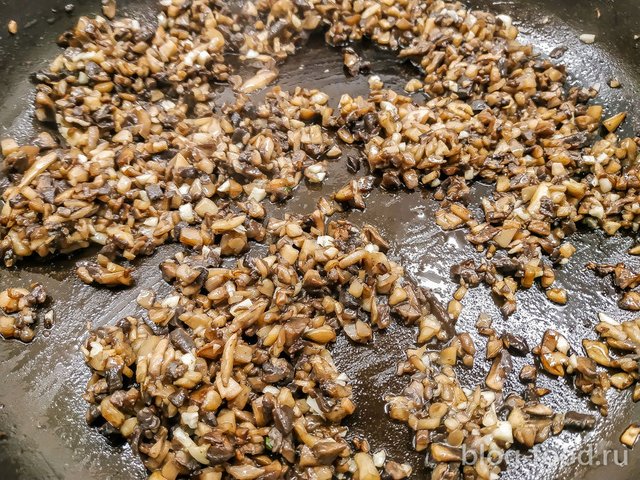 For the filling, mix ricotta, cheese with mold, parsley and mushrooms with garlic. Salt and pepper to taste.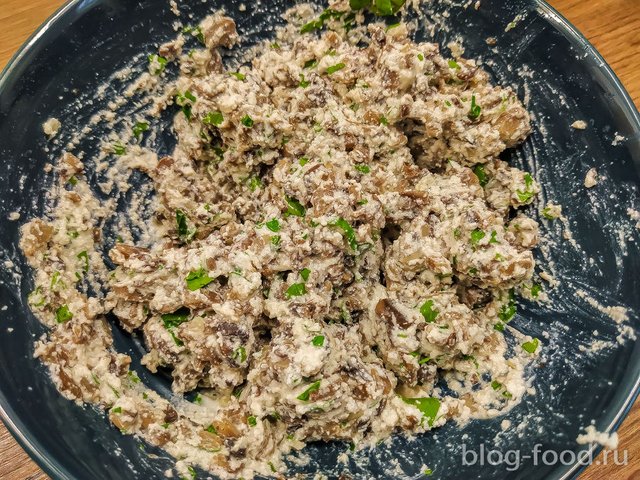 Pour a 1/3 of the tomato sauce into the baking dish. Fill the conchiglioni with the filling and mozzarella and put them in the form.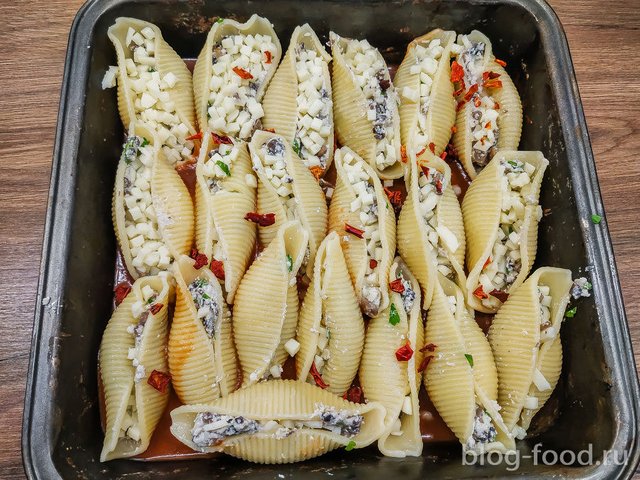 Pour the remaining sauce, half the Parmesan and bake in the oven for 10 minutes.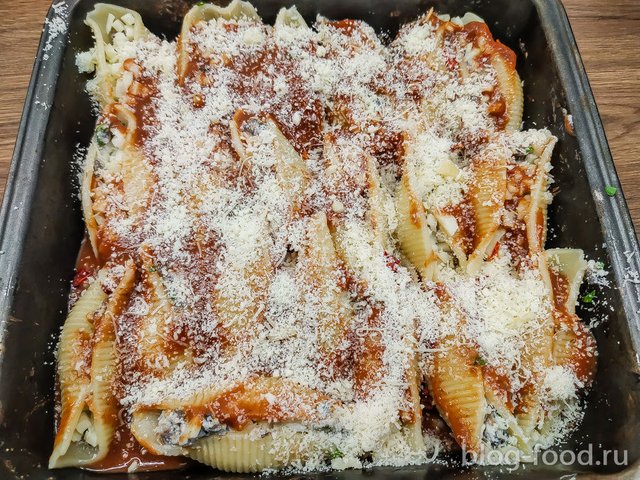 Serve with the sauce from the baking dish and sprinkle with Parmesan on top.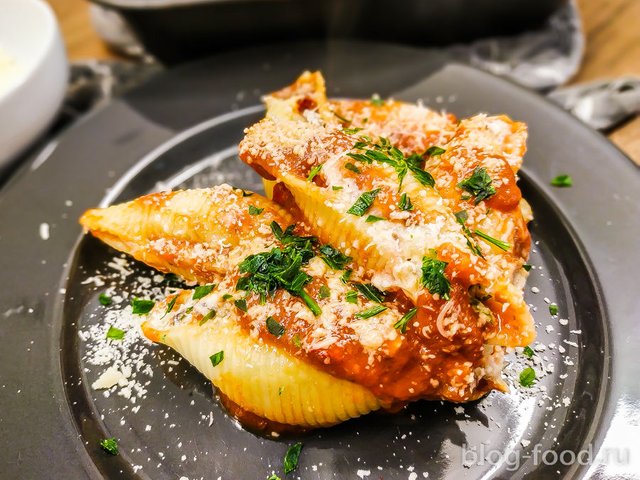 Bon appetit!
---
« Turkey in honey mustard sauce | Pasta with bacon and cream »
---