Baked pasta with bacon and cream
Hello!
Today we continue the theme of pasta and cook a very delicious version with cream and bacon.
We used Conchiglie, but you can just as easily make any "compact" pasta: Penne, Farfalle, Fuzilli, Orecchiette, Rigatoni, Rotini, etc.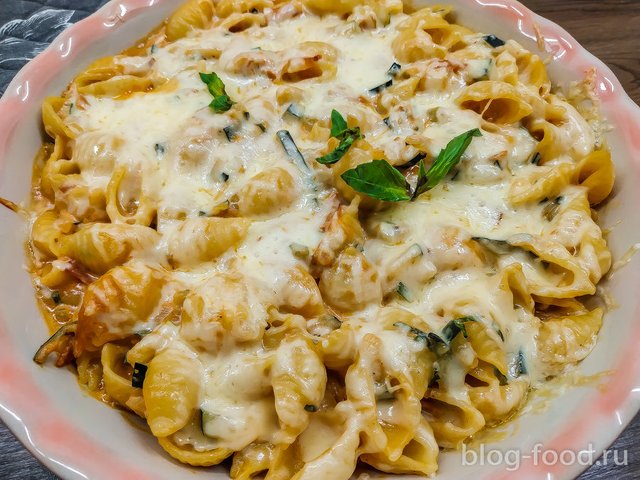 Difficulty: 3/10
Cooking time: 30 min.
Number of servings: 2-3
Ingredients: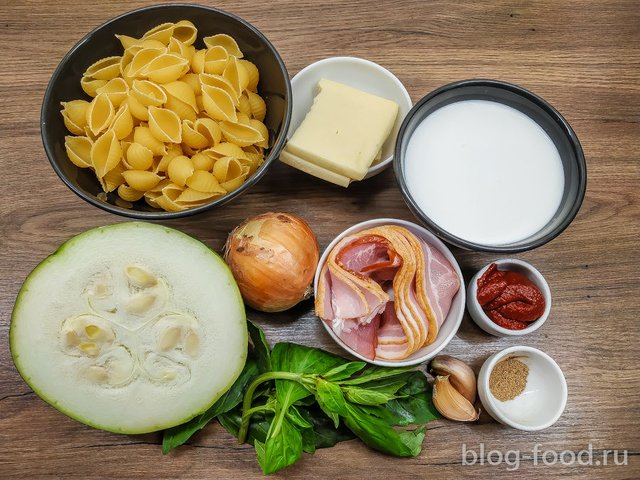 Pasta, 200 gr.
Gouda cheese (or similar), 100 gr.
Raw-smoked bacon, 100 gr.
Tomato paste, 30 gr.
Garlic, 2 cloves
Onion, 1 PC.
Courgette, 200 gr.
Cream 10% 200 ml
Nutmeg, 1 gr.
Basil
Black pepper, vegetable oil, salt
Preheat the oven to 220°C.
Boil the pasta in boiling salted water until ready (see the package), flip it into a colander and sprinkle with vegetable oil.
Cut the courgette and bacon into slices, onion into a small cube, grate the cheese on a fine grater, chop the garlic and Basil finely (leave a couple of Basil leaves to serve).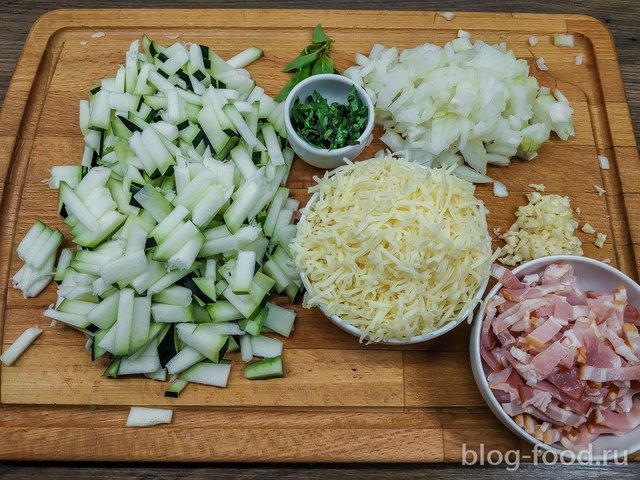 Heat a little vegetable oil in a pan and fry the onion and garlic for a minute on high heat.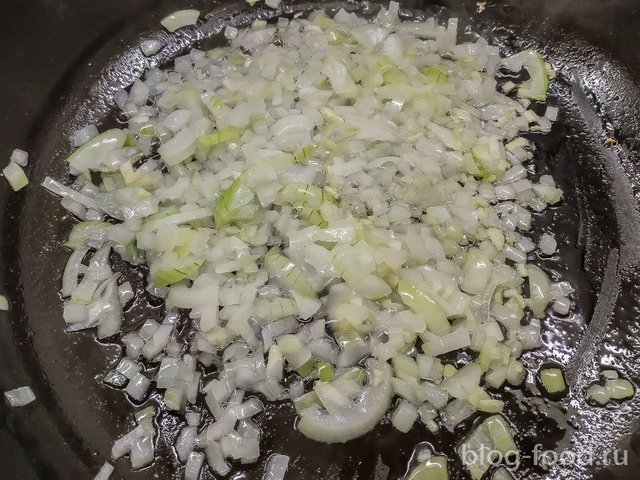 Add the bacon, stir and fry for three minutes.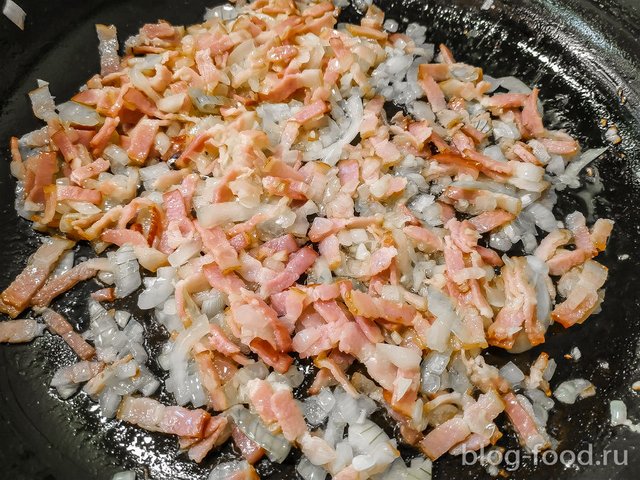 Add the courgette, stir and fry for three minutes.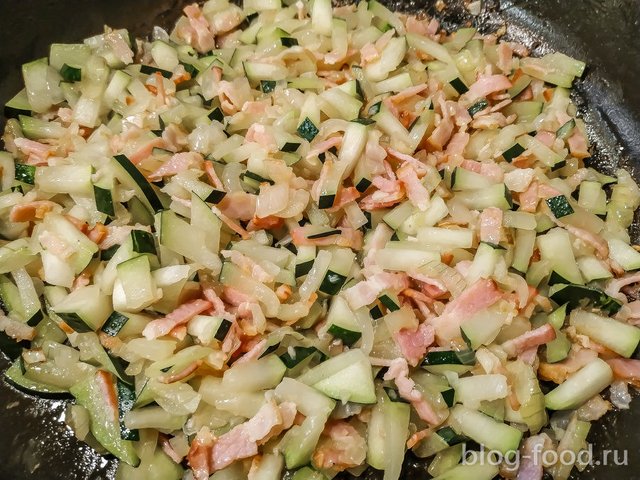 Add the cream, tomato paste, nutmeg, salt and pepper to taste, mix, bring to a boil and remove from the heat.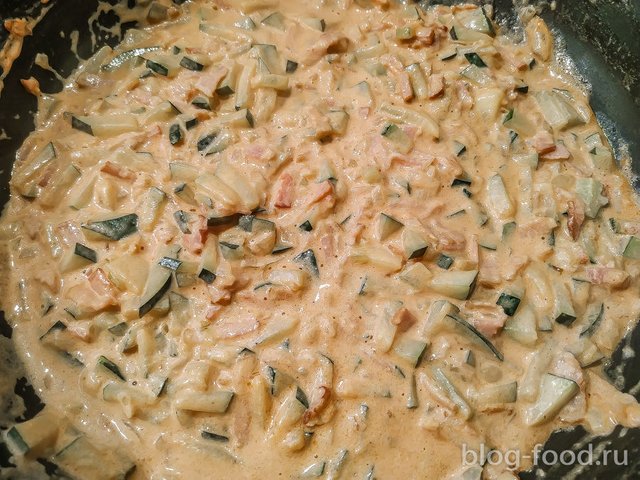 Add the pasta to the pan, mix, put it in a baking dish, sprinkle with cheese and bake in the oven for 5-7 minutes.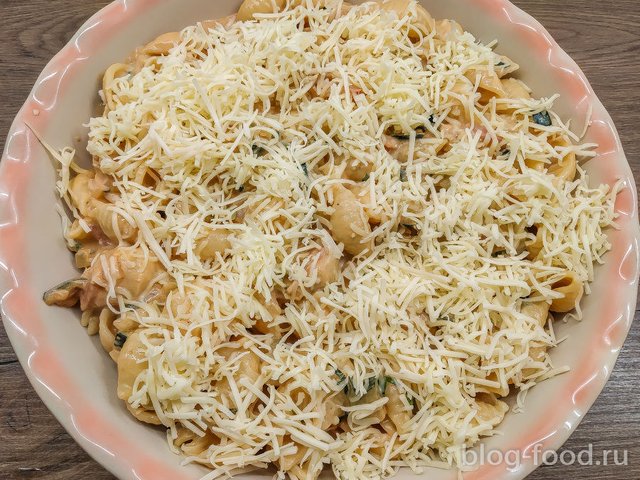 Serve with Basil leaves.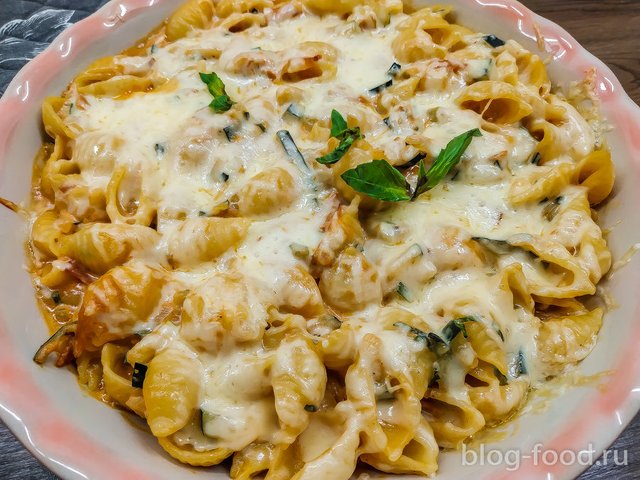 Bon appetit!
---
« Conchiglioni "Four cheese" | Asian-style chicken noodle soup
---