Turkey in honey mustard sauce
Hello!
Today we have delicious, juicy, beautiful and flavorful dish! Don't look at the accompanying ingredients — it's all a side dish. Our main hero is a piquant mustard sauce, which is perfect for chicken, pork and even beef or lamb can be marinated in it.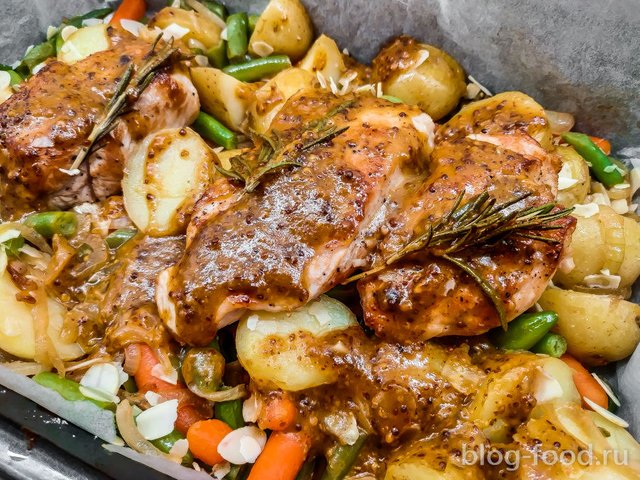 Difficulty: 4/10
Cooking time: 35 min.
Number of servings: 3
Ingredients: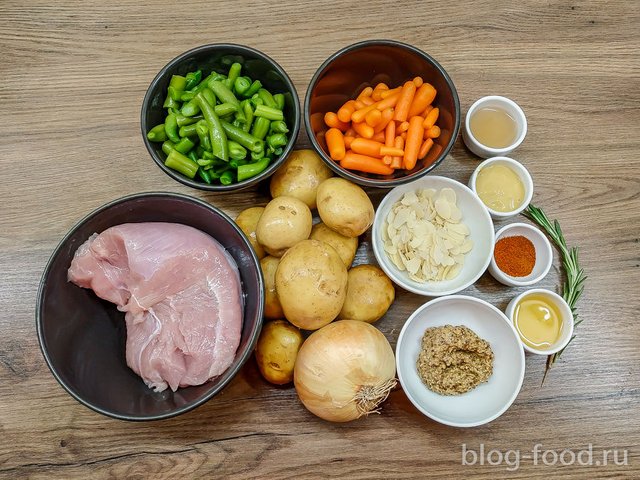 Turkey breast, 360 gr.
Potatoes, 400 gr.
Green beans, 150 gr.
Carrots, 100 gr.
Onion, 1 piece
Sweet paprika, 2 gr.
Apple cider vinegar, 10 g.
Honey, 20 gr.
Grain mustard, 30 gr.
Dijon mustard, 15 gr.
Almond flakes, 15 gr.
Rosemary
Olive oil, 5 tbsp.
Black pepper, salt
Preheat the oven to 180°C.
Wash potatoes, pour hot water, salt and boil for 20 minutes.
For the sauce, mix honey, olive oil, apple cider vinegar, both mustard and paprika. Salt, put on a high heat and warm for half a minute, stirring with a whisk.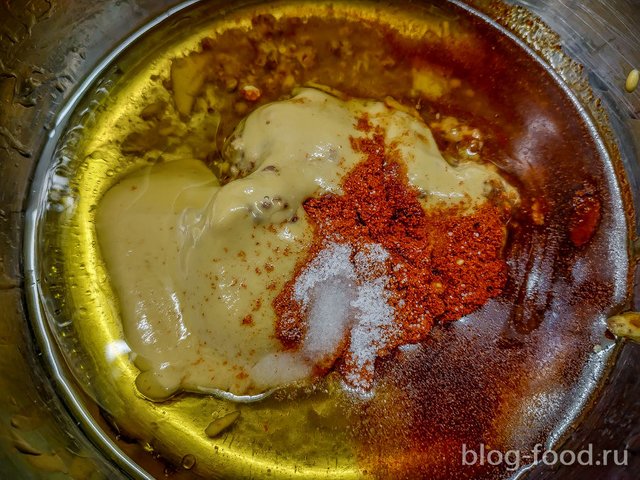 Peel the onion, cut it in half rings, and cut the turkey into portions.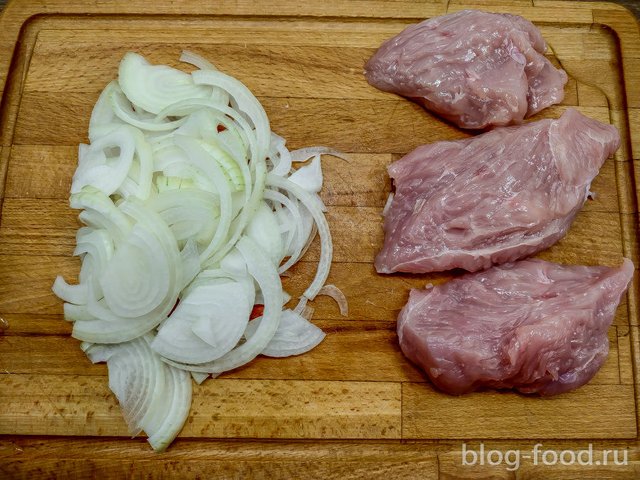 Heat a little vegetable oil in a frying pan and fry the turkey for two minutes on each side over high heat. Salt and pepper to taste.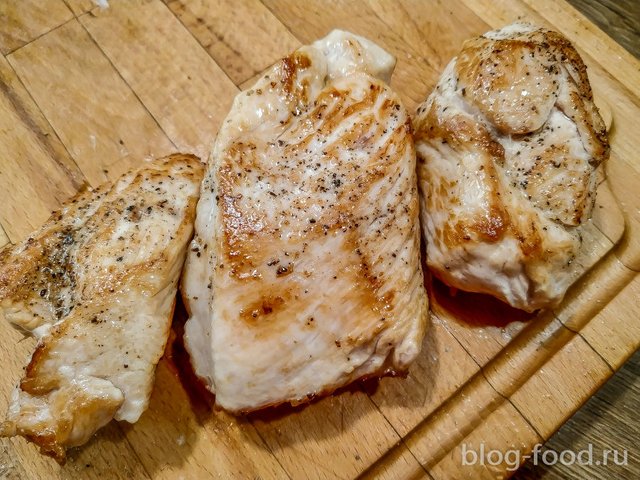 Add a little oil to the pan and fry the onion for a minute over high heat.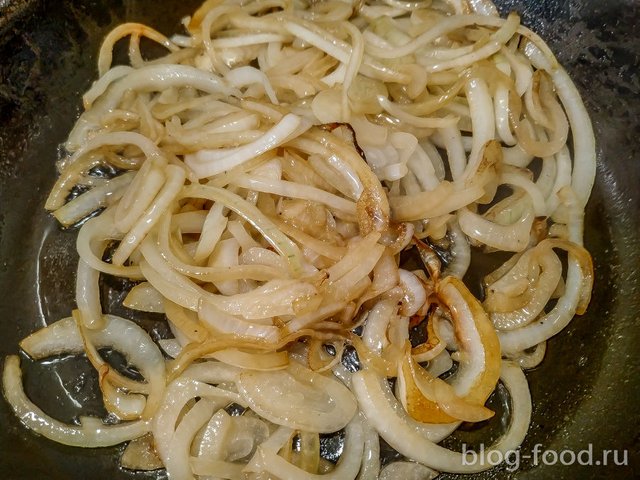 Boiled potatoes cut into pieces.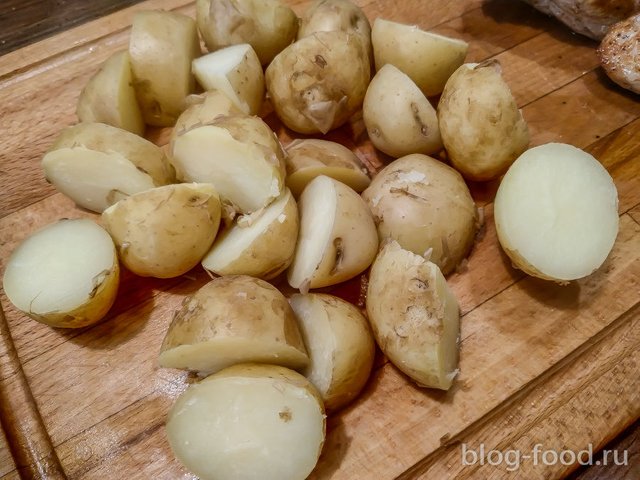 In a baking dish, put all the vegetables and almond flakes. Sprinkle with a small amount of olive oil, salt, pepper to taste and mix.
Put the turkey on the vegetables, fill with mustard sauce, put rosemary on top and bake in the oven for 10-15 minutes.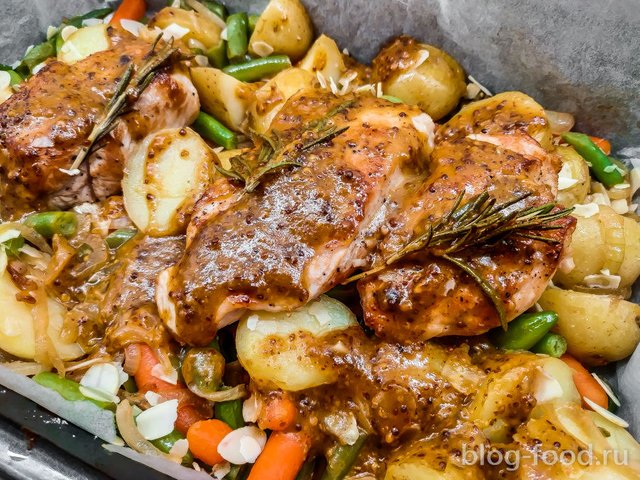 Bon appetit!
---
« Creamy soup with smoked catfish | Conchiglioni "Four cheese" »
---