🍕PIZZA NIGHT | VEGAN PIZZA WITH CHICKPEA & TURMERIC CRUST AND CASHEW CHEESE 🍕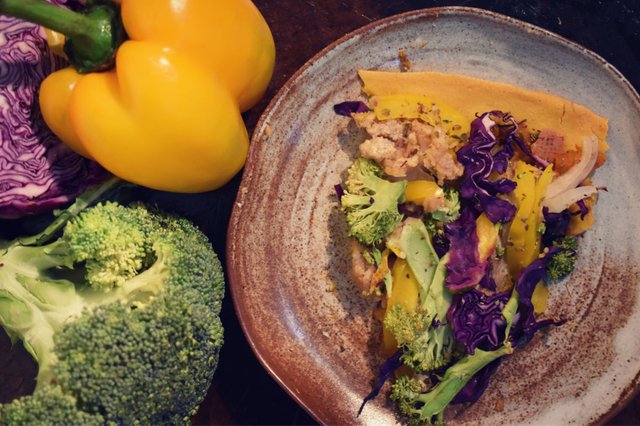 Vegans or people sensitive to gluten needn't miss out on pizza. Try my gluten-free, plant-based recipe for a pizza and be amazed by its beauty and flavors. Better than the real Italian classic if you ask my hubby and me!
Yesterday was pizza and movie night. Well, actually series night. Nothing better to start our weekend, right? It's our 2 days off and we have planned absolutely nothing. Pure bliss.
Tomorrow we are checking out a new plant-based cafe that opened and it looks and sounds amazing. Already looking forward to their fermented ice cream. Never had anything like it. I am so happy Kampot finally has a plant-based cafe. Unfortunately, it is only open from 9 am to 2 pm so I haven't had the time yet to go there and try their amazing food.
What are you guys up to?
VEGAN PIZZA WITH CHICKPEA & TURMERIC CRUST AND CASHEW CHEESE 🍕
---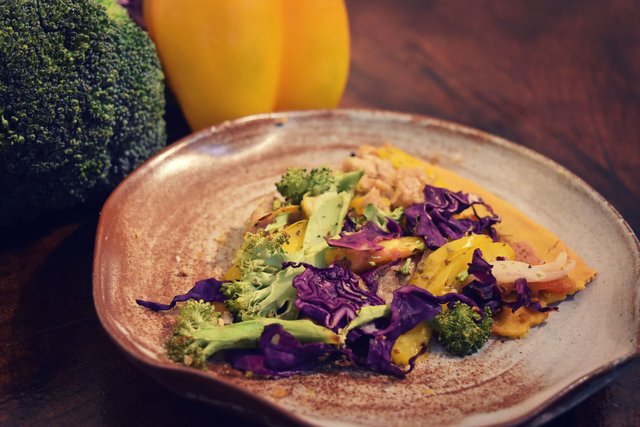 INGREDIENTS (makes 1 big pizza or 2 small ones)
---
For the tomato sauce
---
I had some homemade veggie tomato sauce left in the freezer, so I used that. Any tomato or marinara sauce will do the trick. Just do not go for a can. Go fresh. Make a big batch and freeze for later.
For the chickpea flour crust
---
1 cup chickpea flour
1/2 tbsp extra-virgin olive oil
1/2 tsp turmeric powder
1/3 cup water
Sea salt and black pepper to taste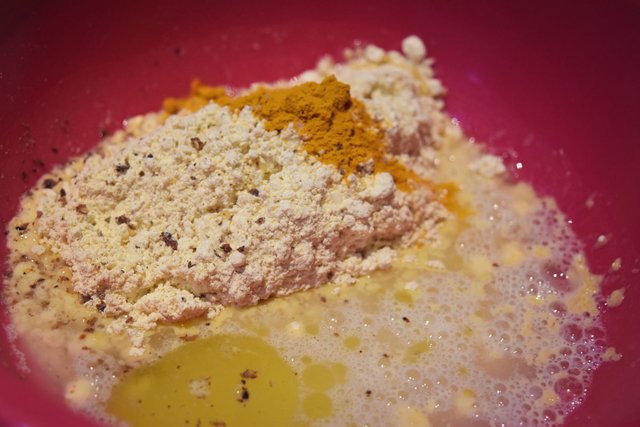 For the cashew cheese
---
1 cup cashew nuts, soaked for at least 1 hour (overnight is best)
3 tbsp nutritional yeast
1/2 small lime, juice only
Sea salt, black pepper, onion powder, garlic powder to taste
A splash of olive oil, coconut oil, and water
Toppings
---
Sliced bell pepper
Shredded red cabbage
Chopped broccoli
Sliced onion
Black pepper to taste
Dried oregano to taste
Feel free to you your fav veggies and herbs to make your own variation of this vegan delight.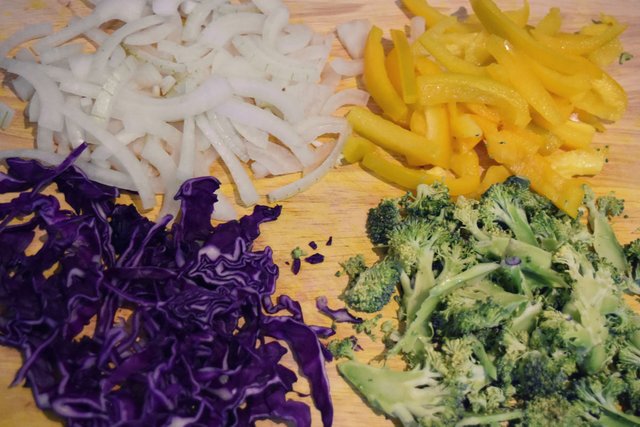 DIRECTIONS
---
Preheat the oven to 180C (355F).
In a bowl, mix chickpea flour, water, olive oil, salt, pepper, and turmeric. Stir with a fork until you get a smooth mixture. Unlike a regular pizza dough, the uncooked chickpea crust will be a rather liquid, yet slightly firm, pourable mixture. Add more water if to dry or more chickpea flour if to wet.
With a spatula or spoon, spread the mixture evenly on baking paper or silicone baking mat in a 1/2 cm to 1cm (1/4 to 1/2 inch) thick layer. Sprinkle a bit of olive oil on the baking paper or silicone mat before you spread on the dough to avoid it to stick to the paper or mat.
Bake the chickpea crust into for about 15 minutes or until the edges are very lightly golden. Do not overbake!
Meanwhile, blend all ingredients for the cashew cheese in a blender and set aside.
Remove the crust from the oven. Add the homemade tomato sauce on top in an even layer and add the cashew cheese on top. Top with your favorite veggies and put the pizza back into the oven. Bake for 10 to 15 minutes more. Or until the veggies are cooked and slightly browned.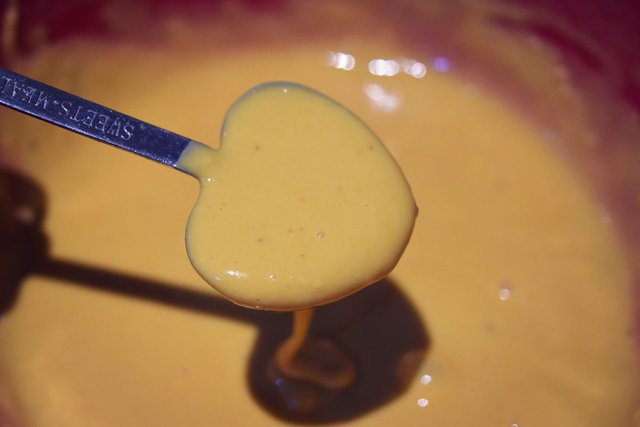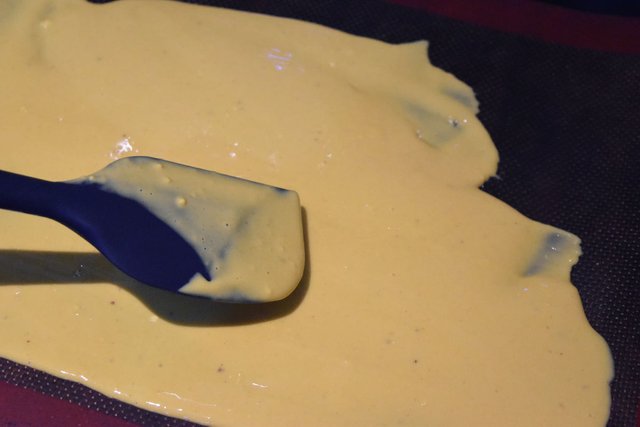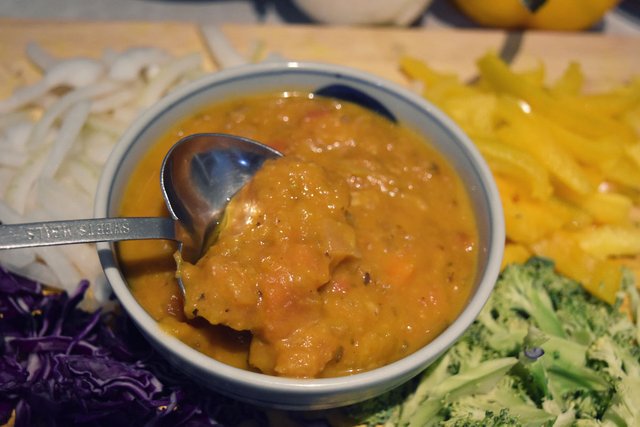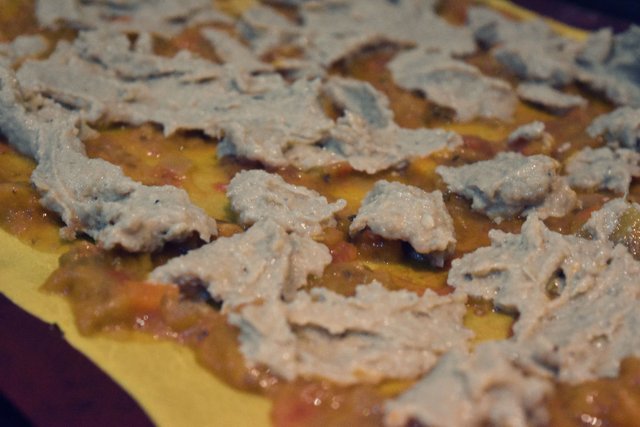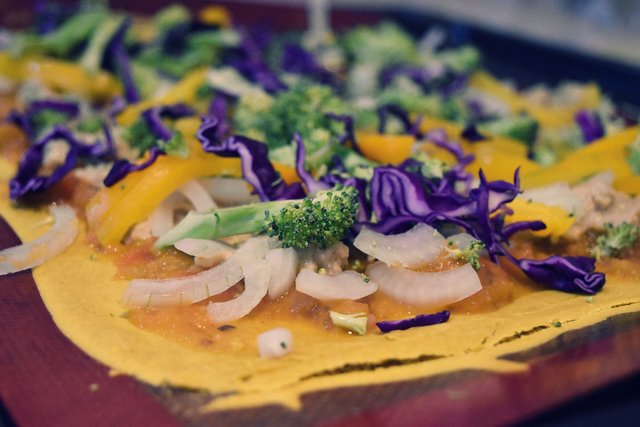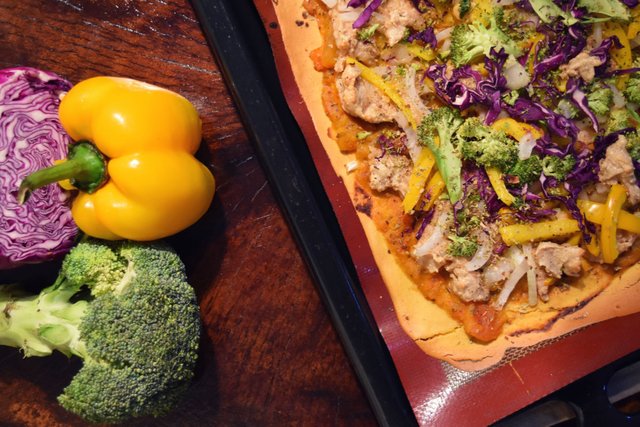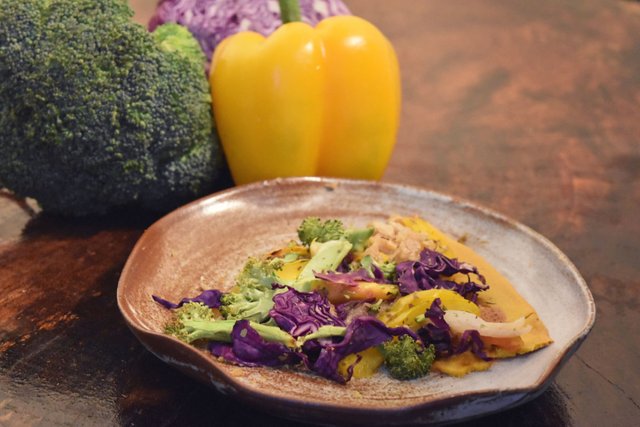 ENJOY THE REST OF THIS BEAUTIFUL WEEK!
---

FYI: For green smoothie tips, tricks, and recipes, download my FREE GREEN SMOOTHIE EBOOK HERE!
---
ALL CONTENT IS MINE AND ORIGINAL!
PICTURE(s) TAKEN WITH NIKON D5600 AND HUAWEI Y9
---
LET'S CONNECT!
---
Website - Facebook - Google+ - Twitter - Pinterest - YouTube
---
🥑🍓🍆 FIND MORE YUMMY PLANT-BASED CREATIONS BELOW 🥑🍓🍆
---