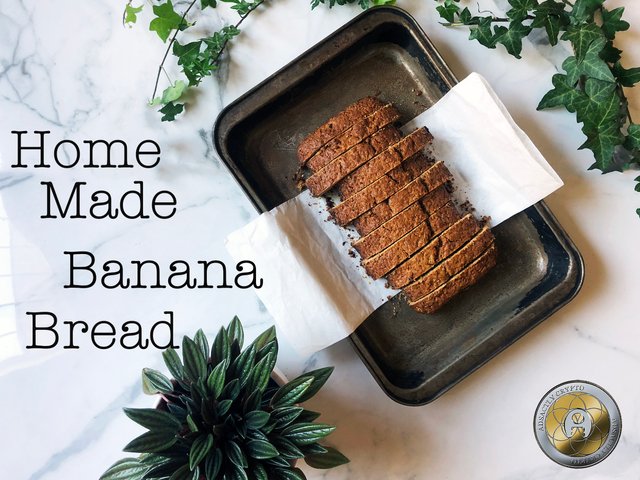 Hi Steem Fam! Remember in my post last week, I mentioned how I like to show you THE BEST recipes? Like the best chocolate brownies, and the best soup etc? This week's recipe is my literal best Home Made Banana Bread.
Once again, it's a recipe that I have been making for years and years, and over time I have made small changes here and there. It's based on Joy the Baker's recipe (in my eyes the Queen of baking), but I have made some small changes to make it, in my humble opinion, even better. It's important to make the original version of a recipe first, before you do try to implement any changes, as you may completely stuff it up!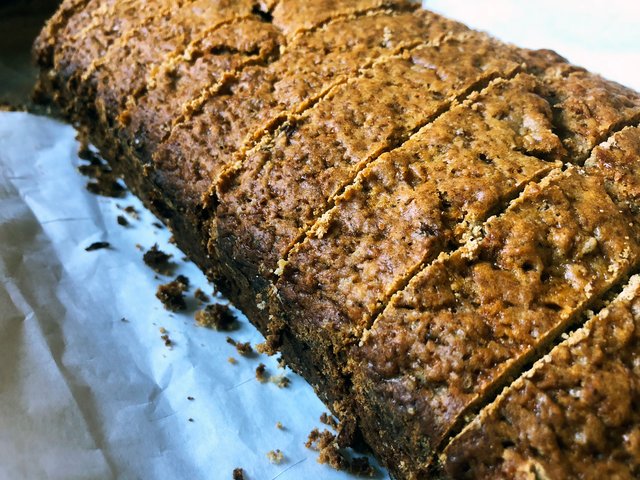 I love banana bread and am sure you will love this recipe too. It's got a lovely crunchy crust, and a soft and crumbly inner. The muscovado sugar adds this deep, dark depth to the flavour that is just soooo amazing. Served warm with lashings of butter and coffee, it is such a treat!
🍌DID YOU KNOW? 🍌
🍌National Banana Bread Day is celebrated in the USA on the 23rd February
🍌The first Banana Bread recipe ever published was featured in Pillsbury's 1933 cookbook, Balanced Recipes.
🍌 It is thought that Banana Bread is the result of housewives utilising bananas going off during the Great Depression, not wanting to waste the expensive bananas.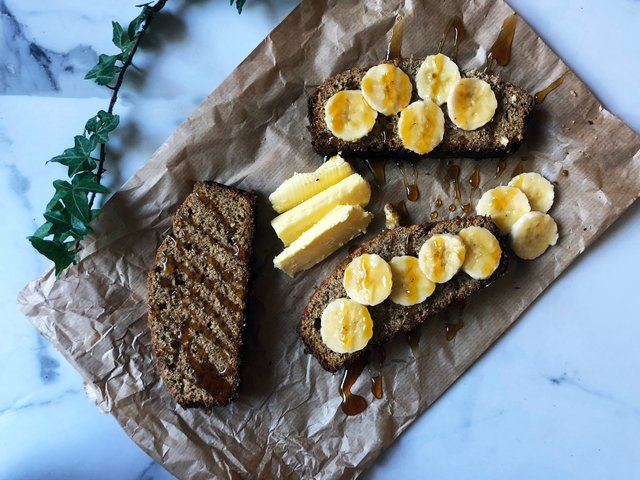 INGREDIENTS
🍌170g (6 oz) salted butter, melted and browned to just over 1/2 cup of butter
🍌2 cups self-raising flour
🍌3/4 cup muscovado sugar
🍌1/2 t salt
🍌3/4 t ground cinnamon
🍌1/2 t nutmeg
🍌2 large eggs
🍌1 t vanilla essence
🍌1/4 cup buttermilk
🍌1 1/4 cup mashed banana (from about 3 medium bananas)
🍌2 t treacle syrup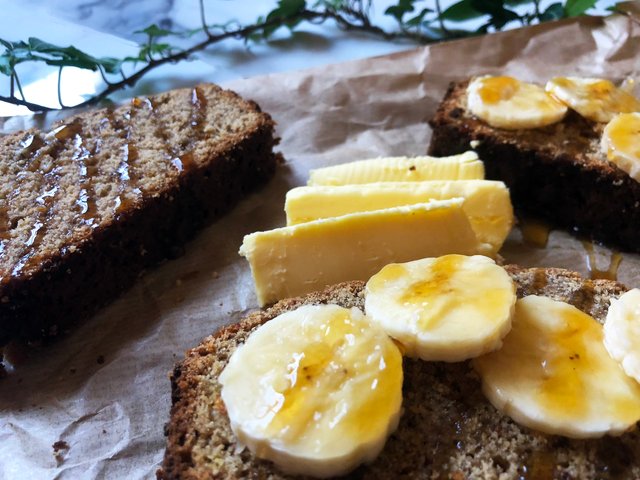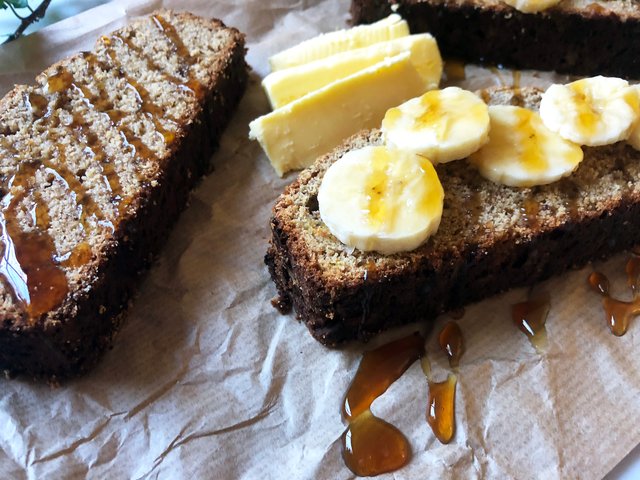 METHOD
Preheat your oven to 180'C, and grease a loaf tin. To prevent the loaf from sticking, you can sprinkle some flour over the greased tin.
Now, for the browning of butter! My favourite part. In a small saucepan, over medium heat, melt the butter. The butter will start to bubble and spit a bit. Once it stops, it will start to turn brown. Once brown, pour the melted butter into a small bowl and place in the fridge to cool.
Next, in a large mixing bowl, mix together all the dry ingredients. In another bowl, mash the bananas with the treacle and buttermilk. Whisk in the eggs and vanilla essence.
Once it is cool, you can add the butter. Then, add the wet ingredients to the dry, folding slowly and carefully. Do not over stir.
Pour the batter into the greased and floured pan. Don't worry if it looks like a little bit of mixture, it will rise and spread out.
Bake for 50 minutes, until a skewer comes out clean. Leave to cool in the tin.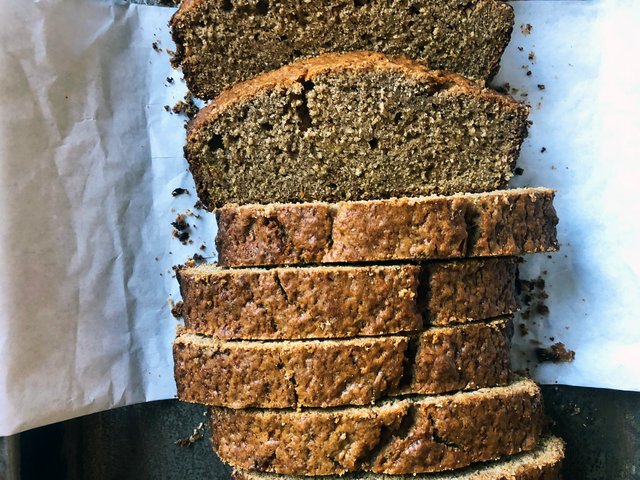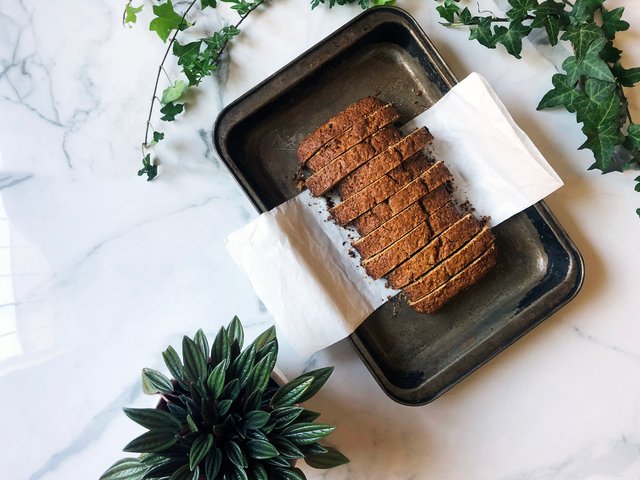 Please consider voting for @adsactly-witness as a witness. To read what we are all about - click here