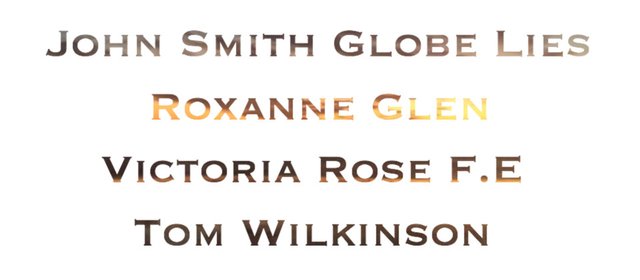 Leading The Charge
As the Flat Earth movement charges forward and more people awaken to a new possible reality, it is expected that people will feel empowered to spread the good word and create a voice for themselves, like on Youtube, or another social media platform. So, if one is interested in researching the subject of Flat Earth, there are a spectrum of characters from different backgrounds to find on Youtube to pick from, which is the same for other platforms and they too are taking it upon themselves to be heard and spread awareness.
As you may have read from my previous post about Speakers' Corner welcoming a new group of Flat Earthers'. Well, they made such an impact that they will be returning as much as they possibly can, hopefully this month, so watch the crowds swell over the coming months.
The names you see above are of those that I believe are pioneering the Flat Earth movement and have already elevated it to the next level by taking the brave and bold move to hold an activism day at Speakers' Corner. I will be following their journeys and I encourage you to do the same as they are about to shift the movement up through the gear system as John Smith GL has announced a tour of Scotland, the good ladies Roxanne and Victoria are planning to head back to London Hyde Park, and hopefully with the special Tom Wilkinson, whom has a unique energy and technique when delivering the subject to newbies.
I have listed the related channels down below with their latest videos informing listeners/watchers where they intend to head-to next. So they could be in an area near you if you're interested in finding out more as the group expands and more people wake up.


John Smith Globe LieLatest Video
Roxanne Glen Latest Video
Victoria Rose F.E & Tom Wilkinson Latest Video 2nd Video
With tours, public debates, documentaries and an outstanding drive to bring the truth, this is the new group I am coining the term "The Flat Pack" for, as they really are changing the world, one day at a time, God Bless.

Thanks for taking the time to view this post.