How to Participate in the FitVitalik Token Crowdsale
How to Participate in the FitVitalik Token Crowdsale — November 25th ~ December 09 th
Hello everyone, thank you for your continued support
of FitVitalik, the world's first PROOF-OF-WORKOUT token!
In this article we introduce how to participate in the FitVitalik token crowdsale. Feel free to contact the FitVitalik Team at [email protected] if you have any additional questions! We hope we'll see you join us for the crowdsale!
How to Join the Crowdsale:
Instructions
The FitVitalik token crowdsale started on November 25, 2017 at 15:00 GMT. The full
instructions (including contract address and gas limit) are avaliable on our official crowdsale
website: https://fitvitalik.io
Stay alert and make sure you are always at our official website to avoid imitation scams.
Click the address link to get the contract address. Copy this address and then send Ether (ETH) from the wallet of
your choice (for example: MyEtherWallet or MetaMask.
Please note, do not send ETH directly from exchanges such as Coinbase, Poloniex, or Kraken.
You will receive your SynchroCoin tokens at the Ethereum address
from which you sent ETH to participate in the crowdsale right after purchasing, but you won't be able to send them before the crowdsale ends on December 09, 2017.
How to participate using MyEtherWallet
Fill the To address with
0x8ef24a1f5053b885d81044a3173e38bbf24f7371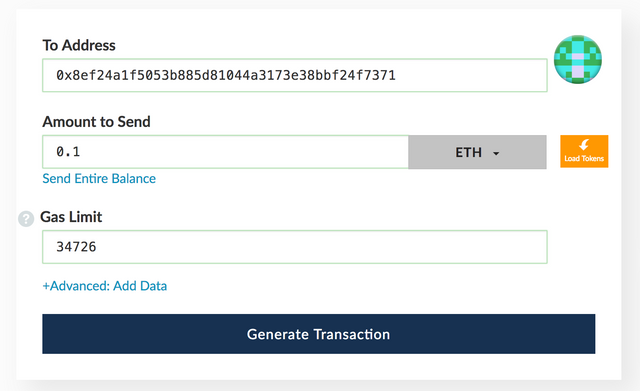 Once the transaction is processed, you will receive your FVIT tokens to your personal ETH address immediately.
Add FVIT token to MyEtherWallet
Visit MEW (https://www.myetherwallet.com) and click on the
"View Wallet Info" tab
Click "Add Custom Token" on the bottom right hand side
Enter the contract
address: 0x8ef24a1f5053b885d81044a3173e38bbf24f7371
Enter number of decimals: 18
Add the token symbol: FVIT
Click "Save"
How to participate using MetaMask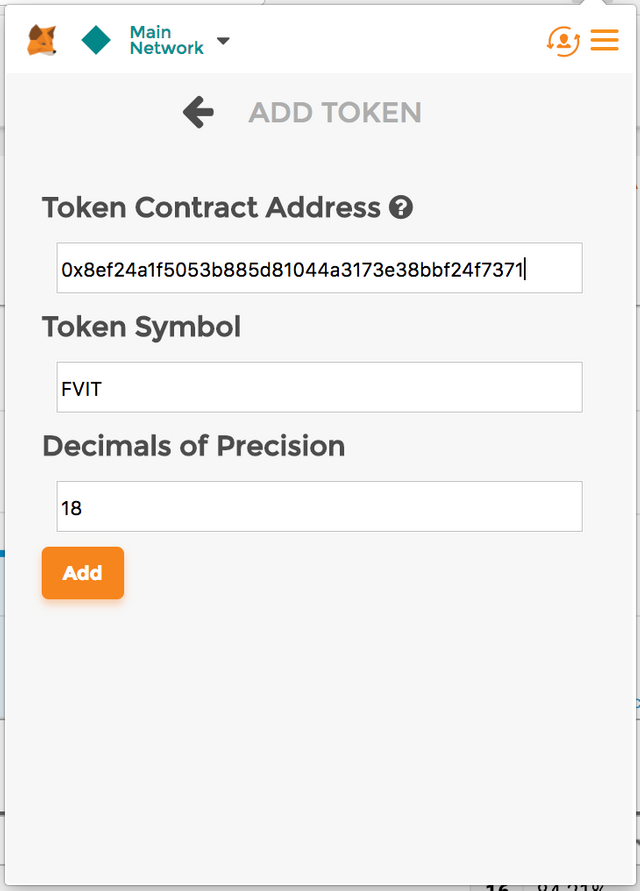 That's it! You now have contributed. You will receive FVIT tokens in a few minutes.