This is my entry into Finish The Story Contest hosted by the @bananafish.
The Extraordinary Café
by @theironfelix
The warm smell of fresh brownies drifted across the cafe, ducking under the tables, squeezing through chairs, urged on by the fans; it flew. A gooey batch, chocolate chips still soft, had appeared on the counter. So loudly rang the placing of the tray, that Matt's eyes glanced over, his mouth already watering, and so the enticing aroma managed to make him half consider ordering two.
Over Matt's head, a clock's hand ticked a steady background beat, drawing his attention. For all wandering eyes, it was ten to two; she was twenty minutes late. A huff of impatience escaped his cracked lips, his mind drifting back to the crowded room.
An elderly man sat slouched at the table across from him, his broadsheet newspaper out of place in a room full of faces glazed by the light of phone screens. Matt's hand instinctively touched his own in his pocket. If he got it out, his eyes would be glued hard to it, in case the light flashed. His mind knew it would vibrate, but the flash came first. It was an addiction he couldn't fight. Not to the phone. To her.
His mind buzzed and beeped, unable to fight the itch of wonder…
"...where was she?"
The old man's mouth let go of a cough, accompanying the symphony of crinkling as he flipped a page. Matt's eyes darted up, accidentally catching his gaze, the man smiled at him eagerly folding the paper away.
Matt's mind shuddered, cursing itself as the man rose, heading towards him. As soon as the stranger came within ear shot, Matt called out trying to put him off.
"Sorry mate, i'm waiting for someone."
The grin over the worn face widened.
"Someone who still ain't here yet, 'ow about a bit of company, to help with the waiting? Whatcha say?"
Put on the spot, Matt's thoughts already ablaze, he found himself nodding before reason could interject. The flame in his mind was inundated with worries and the urge to call her now - to see where oh where she was. Matt didn't have the patience for small talk, but it was too late; the elderly man was lowering himself into the chair opposite.
The chair eeking with the slow applying pressure of aching joints, a wry smile found itself on the old man's lips. In the opposite side of tension: a forced smile began forming on Matt's dry lips, his hand quivering but extending for an introduction.
My Ending
"I'm Matt," Matt says.
"Nervous son?" The man says taking his hand back.
"Impatient. She should have been here already."
"No worries. In due time. I'm Hecktor. Would you like to hear a story?"
Matt shakes his head yes in hopes that he'll have to as little talking as humanly possible.
Hecktor began.
"Anthony Burris Green traced one jagged fingernail along the railing. Then, he opened the knife. Shut it and opened it again. The Uber driver's texted said he was right around the corner. However, the car hadn't shown up.
"Anthony checked his phone again. No text. His mind started to race with all sorts of end-time scenarios.
"A person coming out of the Starbucks offered him coffee and a chocolate donut. She said it was for a friend that never showed. His eyes caught sight of her tatter skirt as it flapped with the gentle breeze, taking him back to the cold, dry, and frosty nights he'd spent in the barn with her, his ex.
"'No. Thanks,' he replied. 'I should get going.'
"Not waiting for a response, he hopped over the railing, landing on his feet with a loud thud that sent his legs tingling.
"Age has started to catch up with me he thought.
"He meandered to the curb.
"His phone vibrated. Not due to moonlight, but because of her dream, read the text.
"'What the he...'
"Before he could finish, he saw a black Mercedes-Benz Sprinter comes screaming around the corner and the cars, nearly getting sideswiped before coming to a screeching halt right before him.
"The driver yells out the window, " GET IN, Anthony! We've got a Japanese pregnancy happening in the back seat."
Anthony stood frozen. A group of men came out of the shadows from behind him, grabbing him by the arms and legs, and tossed him into the van's side door that was opened by a person on the inside.
"The van tore down the street at top speed like an indie race car.
"Looking around, Anthony saw no pregnant women but he did see a woman.
"'The dream told me to come for you,' she said with a half-cocked smile.
"'She ain't what you think,' she said after taking a sip of her slushy. 'Bella. Oh ... That one has a bit of a bite.'
"'What are you talking about?' His eyes betrayed his thoughts. He couldn't hide the fact that he knew something was up when Bella turned on him in the barn.
"'Going to play coy with me?' asked the woman.
"Anthony played with his knife, his nervous tick done unconsciously.
"'Stop playing with that knife and tell me what happened that night.'
Matt sits up straight in his chair. His eye twitches, a sign to anyone that knew him he was nervous. The old man seems to know his whole story. His mind dredged up what he'd somehow forgotten.
Matt says, "The interjection from a strange man disrupted what she was going to due to me in the barn. I could hardly breathe in her presence. The snake-like ropes were closing in on me, ready to hang me."
"That's right, Anthony," Hecktor says as he pulls out a knife, clicks it open, and holds it out for Anthony to grab. "It's good that I was able to get to you again, today, or you'd be right back in her hands."
The End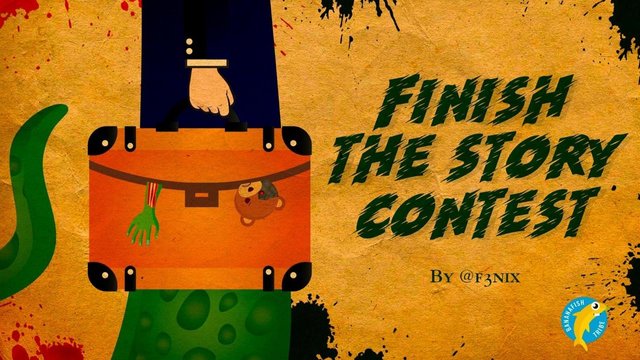 ---
The piece I wrote above stemmed from this Saturday freewrite post.
---
If you are enjoying my work, please -
Affiliation links
---
---
A project with me and the bananafish knights is yours to quest in.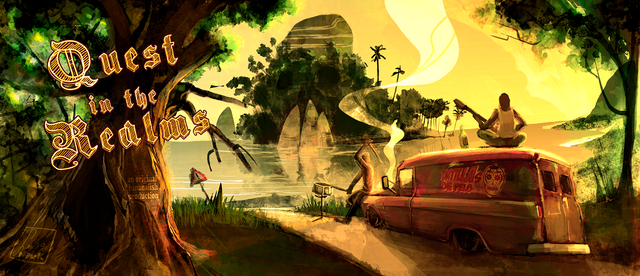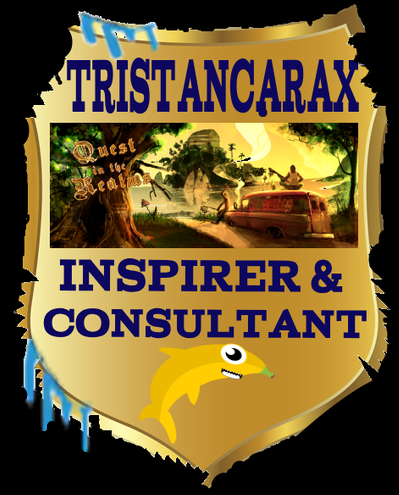 [created by @ brisby]
---
---
Ongoing Contests