Finish The Story Contest - Week #60!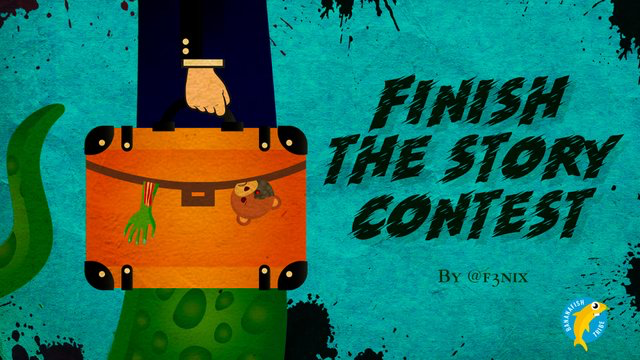 A contest with a pot of 10 STEEM, 10 SBI & 1000 SNAX? You're in the right place!
300 @steembasicincome shares awarded till now, plus 22.558 SBD, 288 STEEM, & 5802 SNAX tokens through the contest in 59 weeks!
Contest Info
Welcome, dear writers, to our 60th Edition through the playgrounds of the fantastic!
Courtesy of our terrific partners, @Crowdmind, we're now also giving away sweet golden SNAX tokens! Let us raise our frosty mugs of banana grog to them! Haven't heard of SNAX? Then I urge you to check out Crowdmind's Interview with the team from the SNAX blockchain as well as our previous post.
What treasures await within the @Crowdmind enhanced Bananafish chest?
1st place: n. 5 STEEM + 500 SNAX

2nd place: n. 3 STEEM + 300 SNAX

3rd place: n. 2 STEEM + 200 SNAX
Popular vote: n. 7 @steembasicincome shares
(Please note there is a minimum of three votes to active the popular vote reward so don't forget to vote for your favorite story!)
Best comment: n. 3 @steembasicincome shares.
Thanks to @curie's generous funding we reintroduced this reward! We are looking for an insightful curation comment. It doesn't have to be necessary long or flamboyant.
To receive your SNAX rewards, you'll need to have a SNAX wallet.
For those who like instructions with photos, here's a handy tutorial.


---
Map of the Bananafish Realms from a squirrelly perspective!
Share the love and tell a friend about the contest!

Join the Bananafish Realms discord chat for fresh updates and other amenities.

Vote, vote, vote your favorite story in the comments below!

Use the #finishthestory tag.

Respect the dreadful 500 words limit! o_0

Help our contest & workshop to grow by giving it some visibility and consider linking back to this post in your entry.

Contest Prompt introduced on July 26th. Posts must be submitted, linked in the comments, by July 31st. Posts submitted after deadline (noon on the 31st) will be disregarded. Sorry, but I, @dirge, got a job (please understand).

Winners Announcement will be posted August 1st. New contest is posted August 2nd.
This is @dirge, by the way. It's a hot summer, and I'm sitting here on my Friday evening, beer in hand, wondering about the ways that climate change will render our planet uninhabitable in 50 years. Anyway, let's get to writing!
good luck, brave storytellers.

X Marks The Spot
"Are you sure you want to go through with this?" Mike asked. He glanced over his shoulder, ensuring that Derek was still in the bathroom. "I mean. He's your uncle. That doesn't bother you?"
"You don't know him like I do." Terry sipped his beer. Budweiser, working class. He snubbed his cigarette out and lit another. "He deserves it."
"That's not up for question." Mike shrugged. "What I mean is, it's heavy, is all. Taking life. It's not a simple thing. You don't know. Cause you've never done it. So don't be doing this deal just because Derek wants you to."
"Don't question me." Terry eyed Mike, his face tensing up, his pupils dilated. Guys on meth, Mike noted.
Derek returned from the bathroom, cigarette dangling from his grinning mouth. He stretched his arms out to Mike and Terry, the gristle on his chin showing. "Boys," he said. "Let's get over this plan a final time, then, eh fuckers?"
Derek walked over to his bar and brought back three more beers. The empty bar, Jerry's, had been his fathers, who, incidentally, was also not named Jerry. "Terry, what are you going to do?"
Terry sipped his beer and began. "I'm going to come along on his fishing trip that he takes every Sunday. I'll communicate it to him in person. I'll tag along up to his favorite fishing trip at Red Top State Park. I'll get him nice and drunk so I drive back."
Derek turned to Mike. "And you?"
"I'll be ready and waiting at the gas station of the 4-1-1. I put a gun to their head and demand cash. Terry says there's cash back at his Uncle John's place, not far off. And, if he's right, there is, buried in the backyard. The house is off the main road, far from neighbors, so it'll just be the two of us."
"And I'll be following y'all there." Derek nodded. "We get the cash, kill the old man and make it all look like an accident." Derek leaned in close to them. Mike could smell the cheap bourbon and cigarettes on his breath. "Now, not one of you is going to fuck this up, because I'm not going back to prison. So I'm going to make this crystal-fucking-clear for y'all. You do it all like I say. Exactly like I say, and there's no trouble. Understand? No trouble aside from you having the problem of which hooker you want stick your Mr. Franklin into for the evenin', undestand?"
Derek extended his hand to Mike. Mike shook it, looking him firm in the eyes. This was Derek's ritual before a job. He'd seen it all before.
Terry was next. He took Derek's hand. But Derek didn't let go.
"You lying to me about your Uncle Jon burying his loot in the back yard? About what he did to you? You lying to me now, boy?"
Terry stared Derek in the eyes. "I'm not. So promise me that I get to be the one to do it."

Let's grow together!
The wise pectin-packed Bananafish wants all of its beloved people to benefit from rich upvotes. The more of us join the trail or delegate SP, the more our vote on your entries is worth.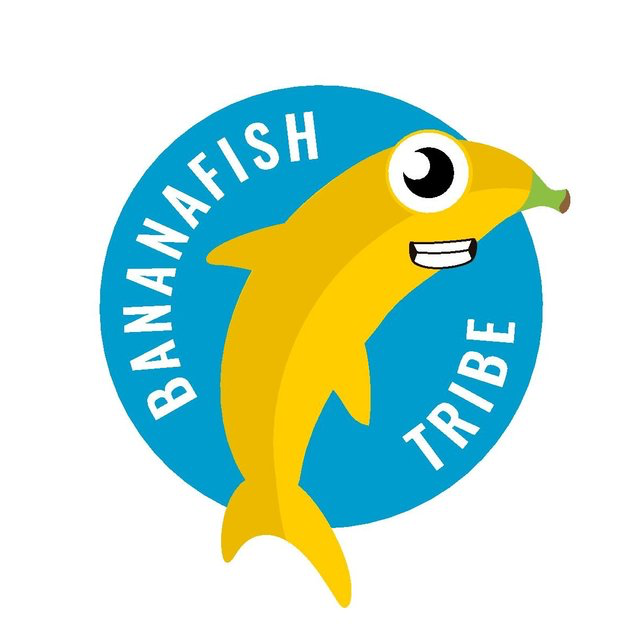 Unity is strength, if you would like to contribute to the cause, click here to delegate 25 SP, 10 SP or find out here how to delegate an amount of your choosing!
Following the voting trail is an effortless way to make sure you always support the other participants to the Bananafish contests, automatically upvoting the posts (but not the comments) @bananafish upvotes. It only takes a few minutes to join, you can find all the instruction on how here. So check it out and make the most of your voting power while supporting your fellow bananites!
Let's raise a glass to @foffelius, @steelochlaver, @f3nix, @marcoriccardi, @anixio, @gwilberiol, @calluna, @ntowl, @dirge, @seesladen, @theironfelix, @letalis-laetitia, @vdux, @felixgarciap, @tristancarax, @khasa, @stever82, @brisby, @drazeus, @robinsonr810, @michaias who are already in the trail.

Join the fun!
A special thanks to @gwilberiol, @dirge, @tristancarax, @theironfelix, @raj808, @brisby, @maverickinvictus, @cyemela, @marcoriccardi, @hidden84, @calluna, @oivas, @ntowl, @f3nix, @felt.buzz, @khasa and @vdux for their precious delegations, making this project a reality! If you like this contest..SPREAD THE GOSPEL! We're grateful for your resteeming and word of mouth. Everything helps to grow together!
GOOD LUCK, BRAVE STORYTELLERS!