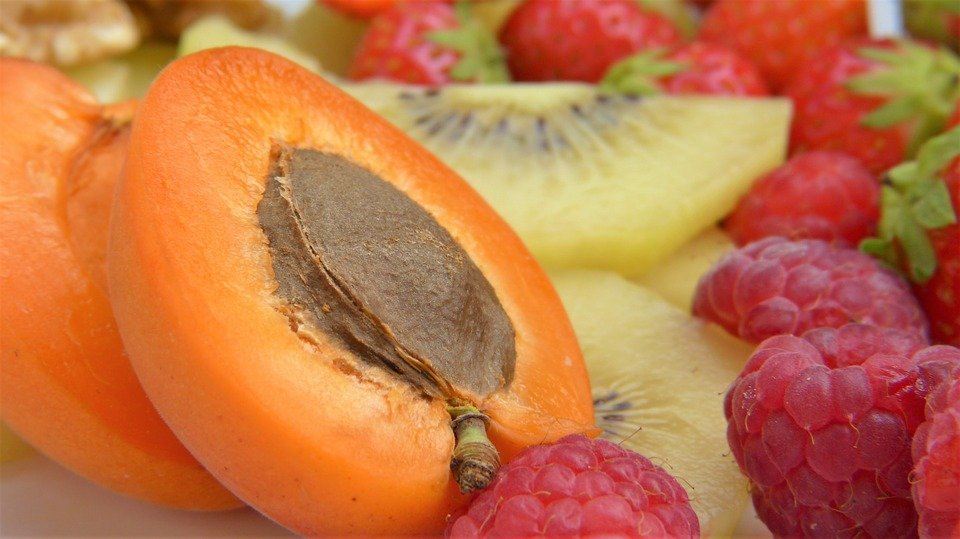 Click here for a short comic about how we tend to misinterpret scientific studies
"Please, Doctor! I don't know what the problem is, he just started cramping. Please save my little darling!"
The veterinarian looked down on the small dog who was shaken by violent convulsions.
"It looks like this poor animal has been poisoned. We can try to do something against it, but I'm not sure if we'll be successful without knowing what he ate. Did you see him ingesting anything he shouldn't have?"
With tears in her eyes, the woman shook her head.
"I'm tracking everything! He's only getting the best food available. And his supplements."
The vet raised an eyebrow.
"Supplements?", he asked. "What kind of supplements?"
"Vitamin B17! It's impossible to find dog food that contains it for some reason. I buy it from this great internet shop. It's a bit more expensive but they say it's perfectly safe for you and your animals and it kills cancer!"
"Vitamin B17? You mean amygdalin? Are you mad?! You've been basically feeding your dog cyanide!"
"What?" The woman seemed even more in shock than before. "No, they say it is healthy. You just need to build your resistance slowly."
"You can't build resistance to cyanide. And when you ingest amygdalin, your digestion system turns it into hydrocyanic acid. Yes, it's used in cancer treatment, but the tendency goes towards intravenous injection, not eating supplements!"
"You're a vet, what do you know about cancer?" The woman hissed.
"As it seems, a great deal more than you do. Amygdalin has been in use as a cancer treatment since the 1800's, but there is still no research that shows rapid tumor regression. And in no case it has been used to prevent cancer, that is incredibly dangerous and stupid!"
"Stop lecturing me and save my baby instead!"
"It's far too late to save your precious dog baby. You've successfully poisoned him."
---
"Isn't there a different way?"
"Different from what?" Dr. Miller asked. "You don't want chemotherapy, Mr. Brown?"
Mr. Brown shook his head.
"Chemotherapy makes me sick and it can kill me. I want different, natural ways to fight off this cancer."
"I'm sorry Mr. Brown, but most natural remedies aren't enough to get rid of cancer. If you want, we can add mistletoe extract to your treatment. There have been studies that it improves the quality of life significantly. But as a second-line treatment, not as only treatment."
"What about vitamin C injections? I've heard that they help especially with my type of bowel cancer."
"Sometimes, yes. But the research for this is still ongoing. I wouldn't suggest it in your case because the increased vitamin C increases the risk for thrombosis and you're already at risk, as you're an older patient. I'm sorry, I'd love to offer you something more pleasant than chemotherapy. Even if it was something absurd like turkey tail mushrooms."
Mr. Brown slightly lifted his head.
"Turkey tail mushrooms? What are those?"
"There's a paper where a doctor describes a patient who took turkey tail mushroom supplements alongside her chemotherapy. He didn't know she was doing this and he states that he's not sure about the actual effects of this. But people like to take it as proof that those mushrooms can cure cancer. Sadly, most plants with cancer-fighting properties aren't enough by themselves. But as I said, I'm willing to go through the available options with you if you want to add something."
"Thank you, Doctor." Mr. Brown sighed. *"I just wish we could prevent cancer in the first place.
---
"Dude, how cool is that? Your health insurance pays so you can smoke weed. This is so epic. Can you give me some?"
"Jerry, are you fucking serious? I'm taking this to manage the nausea and pain that come with my chemo, and you want me to give you some so you can get high?"
"Don't be like this. See it as a way to make sure I don't get cancer."
"That is not how it works. I'm not smoking marijuana to get rid of my cancer. That's what the chemo and radiation therapy is for."
"Bullshit. We all know that cannabis can cure cancer. Now give me some of your weed, Carl!"
Jerry reached for Carl's joint, but Carl slapped away his hand.
"Most of those claims are based on one study with 9 patients. That is not even statistically significant. You can't just take results from a small study that shows something might work and then claim that it's proven to work in every case."
"You're believing the government's lies! They just don't want us to use marijuana, they want us sick and spending thousands of dollars."
Carl raised up his hand, which was still holding the joint. He gave Jerry a long stare.
"Ah, yes, I forgot, the USA are the only country with any medical research and they completely prohibit any kind of marijuana in medicine. I'm sure there isn't one single other country that might be interested in researching the effects of cannabis on cancer. I mean, we're obviously the center of the world."
"No need to be sarcastic, dude. No need to be sarcastic…"
---
Disclaimer: This post is a reaction to the comments on my previous The Cure for Cancer story. I'm not mentioning every proposed cure, as that would make a long, really boring article and also take too much time. Cancer research is not perfect, but it is not as bad as people seem to believe. And most "natural medicines" that have a proven effect on cancer cells are usually unable to eradicate said cancer completely.
---
Sources:
Advanced research on anti-tumor effects of amygdalin
Vitamin C selectively kills KRAS and BRAF mutant colorectal cancer cells by targeting GAPDH
Metabolomic alterations in human cancer cells by vitamin C-induced oxidative stress
High-Dose Vitamin C Injection to Cancer Patients May Promote Thrombosis Through Procoagulant Activation of Erythrocytes
Quality of life of patients with advanced pancreatic cancer during treatment with mistletoe
The case for mistletoe in the treatment of laryngeal cancer
Successful Treatment of HER2-neu–positive Breast Cancer With Paclitaxel and Trastuzumab Supplemented With Turkey Tail Mushrooms and Community Support
Marijuana use and risk of lung cancer: a 40-year cohort study
Cannabis Extract Treatment for Terminal Acute Lymphoblastic Leukemia with a Philadelphia Chromosome Mutation
Medical marijuana use in head and neck squamous cell carcinoma patients treated with radiotherapy
A user's guide to cannabinoid therapies in oncology
---
Got a scientific topic which you want to see as a story? Leave me a comment!
Check out @steemstem and the #steemSTEM channel in steemit.chat and consider following the curation trail on Streemian to support scientists on steemit!
Picture taken from pixabay.com