Intangible Friends (Mystery Stories)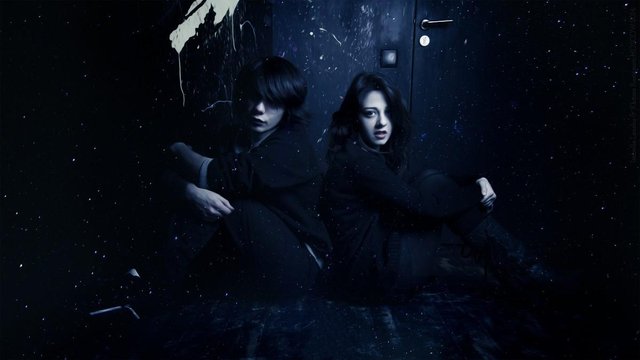 source image
The morning sun slipped through the cracks of my glass window. The dew still sticks to the leaves. Maybe for some children are busy preparing to leave for school. But not with me. I opened my eyes, all the same. Dark and silent. Yes, this is my world. The world is so bland, no colors adorn and light illuminates. There is only darkness. I want to see the beauty of the world. Seeing the birds flying in the clouds, and watching the droplets fall on the branches. Really lucky for those who are in grace of sight. Sometimes I envy and think that God is unjust.
My hands groped for something by my bed. This is my true friend. The stick that always faithful to accompany me wherever I go. I spend more time reading books. Feel the braille word for word. Rather than playing with my peers. No one wants to be friends with me. Once I tried to play with them, but they just threw me out. Until one day Willy came. He was my first friend, willing to make friends with a crippled girl like me. I was playing in the park near my house. That's when I first got to know Willy. We are very close friends. Almost every afternoon me and Willy spent time in the park. Exactly when Willy came home from school.
"Jess, do you like flowers?", Willy asked me.
"Yes, of course. I really like the smell ", I replied.
"Jessy, you try to kiss this," he said as he handed an object to my hand.
"Waaahh, very fragrant of this flower. What is this flower? "I asked, sniffing at the flower I held.
"This is Jess's white rose. Not just smell, but the shape is also very beautiful. You try to feel it, "Willy said as she guided my hand to touch the flower.
"Yes Will. Hah, if only I could see ", my god.
"Jess, you should be grateful to have been blessed with life in this world. Yes, although not perfect. Know Jess, life is the most beautiful grace that God gives to us ", Willy warned.
"Thanks Will, make it all. You want to accept me to be your friend ", I said.
"Yes, anyways I am happy to be friends with you. You like the flowers do not ", Tanya Willy. I nodded.
"Yes already, starting tomorrow I'll send you a white rose every day", said Willy.
"Wow, fun dong. I can enjoy the smell of white roses without having to go to this park. Will, you know. Every time I talk to you, I feel like talking with the spirit ", I said.
"How come", Tanya Willy wonder.
"Yes. I just heard your voice. I can not see you. You're like Will's intangible friend. There's only his voice but no one ", I giggled.
"Oh, so you want to say I'm like that ghost", pouting Willy, making me a tad.
"Enggak. Not so ", I protested.
"You want to know me. Here's your hand ", said Willy holding my hand and put it on her face.
"Now you just imagine my face", he said. I felt her face. Looks like he's a good-looking guy.
"Well, now I'm sure you're not a ghost" I said.
It was late afternoon Willy drove me home.
"Good afternoon Jessy. See you tomorrow ", he regards. Yes, that was my day after Willy's arrival. Much more fun.
Once, Mom told me. My eyes will be in surgery soon. I'm not happy. I can see soon. Make all my dreams come true. That afternoon I met Willy.
"Will, you know. I'm about to be operated on. That means I'll be able to see you soon, "I say happily.
"Oh, yes. Happy Jess. Eventually all your dreams will come true ", he exclaimed delighted.
"Yes Will. I'm very happy ", I said. Willy suddenly fell silent. There was a moment's silence.
"Will. What is wrong with you. What is the problem. You are not happy yes I am operated ", my happiness began to recede.
"not. That's not Jess. I'll be moving soon. Maybe we will not be able to meet again, "said Willy.
"Move ?, you want to move where Will. Love know me. So I can find you later ", I said.
"Jessy's not possible. I moved to a very small place. My new house will be much smaller than it is now. There is very quiet and very dark, "said Willy. His tone looked sad.
"How come", I wondered.
"Yes. The place is very far away. You will never get to my new home. I'm alone. Mama is the same as daddy do not come ", I do not even understand Willy's words.
"No way, surely Will. Anyways wait for me to see. I can certainly find your house Will ", I'm afraid. There was a moment's silence.
"up to you. This is our last meeting. But I promise, will always send a white rose every morning for you ", Willy surrendered. Her tone was desperate.
"Yes already, it's late afternoon. I went home first yes. I have to prepare my things to move later ", Willy's words sounded very heavy in my ears. That means I will lose my best friend.
"Willy," I whined. Prevent it from getting up and about to leave me to sit back.
"Yes what's wrong", he said softly. I fumbled for her.
"I'm here Jess", he said. Holding my hand.
"You never forget me yah", I can not hold back my tears. Willy put her arm around me. He grabbed my head and leaned back on his shoulder. Willy stroked my hair.
"Jessy would never be," he said. Willy kissed my hair, a drop of water soaked my scalp. I'm sure she's crying.
"Goodbye Jessy", he took off his hug and left. I call him. He does not care anymore. I heard his footsteps getting farther away. I cry. I'm so sad, my dearest and dearest friend left me.
I'm lying on a bed. Someone holds my hand. The hand also stroked my hair. Several times he kissed my hands and hair. She's my mama.
"Honey, soon you can see", said my mama. He hugged me.
"How about Jess. Are you ready to see your new world? ", Asked John's doctor. The doctor who has operated on my eyes.
"Yes dock. Very ready ", I exclaimed excitedly. I can not wait for the doctor John to open my bandage.
"Krekk ... krekk ... krekk". I heard a scissor cut my bandage. My heart is getting erratic. Doctor John opens the bandages. My head felt very light as the layers of bandages got out of my head. Doctor John, told me to open my eyes.
I open my eyes slowly. Light came into my eyes. Slowly my blurry vision began to clear. I was in a white room. Looks someone who is so beautiful, with a parasnya motherly.
"Mama", call me.
"Dear, you can see mama", he immediately hugged me and cried, me too. Doctor John, just staring at him. I am very happy. Because at this moment, I can see the face of the person who gave birth to me.
One week passes, In the morning I open my door. a white rose and a sky-blue paper underneath, just lying there. I took it and read it.
"BEAUTIFUL FLOWER, FOR SOMEONE SPECIALLY", is written under the paper. WILLY. I jumped for joy. She still remembers me. I want to see him soon.
On a sunny day, I went to a house. It's Willy's house. He gave me his home address the day before moving. I knocked on his door. Someone opened the door. Her face is beautiful and motherly. He invited us in.
"Jessy yes," she guessed. I nodded. Without having to introduce myself, he already know me.
"Willynya where auntie", I asked without preamble. I can not wait to meet my best friend. Suddenly the mother's face was clouded instantly.
"Willy said she moved. Can I ask for his home address ", I say excitedly.
"Jess for a moment", the mother went inside and came out with a photo in which there was a picture of someone. The mother handed it to me.
"It's Willy Jes", I can not believe it. I look at the picture. Willy is so tall, her skin is clean white, she is also dimpled. And his cropped hair made him look very handsome. Her lips are thin, her smile is so charming. Willy was wearing her gray-white uniform. Suddenly the mother cried sobbing. He then told them everything.
Oh ... Noooooo !! My body is wringing. It turns out that the eye I'm currently wearing, is Willy's eyes. She donated her cornea for me. He died just as I was operating. Malignant tumors that have been lodged in his brain can no longer be on the opponent. Willy had the disease for 4 years.
I hugged the photo tightly. I cry. My body inched on the couch. The mother came up to me and hugged me.
"You are still strong right?", Asked the mother. I nodded. He asked me to stand up. With difficulty I step foot, everything feels heavy. We went to the cemetery where Willy was buried. I stormed the mound of the ground. It says on the tombstone, "Willy Sanjaya bin Suryo. Born June 7, 1993. Died on July 26, 2010 "I was crying there. My body felt weak. The mother left me. I'm screaming for Willy's name. Suddenly someone tapped me on the shoulder.
"Already, ikhlasin course", said the man. I turned around.
"You", I startled. The guy is exactly Willy. Very similar. She was still wearing a gray white uniform. Impossible…!!! I must be hallucinating. It was definitely not Willy. If she's Willy, keep that inside in there anyone ?.
"You Willy", I assure you. He was smiling.
"not. I'm Billy ", I still do not understand.
"I am his twin brother", he explained again. I really do not believe it. How mingkin. Willy never told me this. I looked at the tombstone.
"Since he left, I substituted him to send you white roses and letters," he explained. I'm getting confused. My head hurts. My body is limp and bruuukkk ... !!!. A sturdy hand refuted my body. Billy called me. He patted my cheek. But everything is getting darker and darker. I can not remember anything after that.