People's last words before they pass on could be deeper than it appears peripherally - this was the case of Johnson. Johnson lost has father on the eve of the new year of 2002, but before he passed on, he kept mumbling words. Johnson, who was looking after his ailing dad, kept wondering wassup with his dad, and this always made him scared that his dad would die. About 11:20pm on that fateful day, his fears caught up with him, and his father leaned over to him and spoke audibly for the first time in days. In his exact words, he said "I'll be back!", and he gave up the ghost. Cold breeze of loneliness rested on Johnson, tears ran down his cheek, and every attempt to resuscitate him was futile. His whole life began to move in slow motion, and emptiness beclouded him - with the thoughts of how he will live without his father.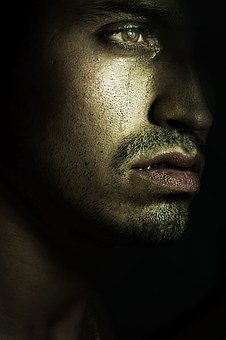 [Image From Pixabay. CC0 Licensed]
Exactly seven years after Johnson's father passed on; on the eve of the new year of 2009; he was sleeping on the couch alone in the whole house, and suddenly he woke up with a feeling of someone being present with him. You know the kind of feeling you have when you are in a crowd, this was how he felt. To keep himself busy and distracted from this feeling, he decided to go upstairs to watch movies with his laptop, which was quite unusual for him because he normally watched movies with the parlour's television and not his laptop.
He stayed glued to his laptop watching a movie he had seen earlier in the cinema, though he wasn't following the movie, but he just wanted to be distracted. At exactly 10:00pm in the night, the lights in the house blinked and flickered. "What could have caused this?" he thought within himself. He checked the power switch, but they weren't tampered with. He slided the window blinds to see if it was windy outside and maybe the wind must have shaken the power cable, but everywhere was calm. The mysterious part of this was; when the light blinked, the electrical appliances should have reset normally, but nothing of such happened - even the UPS didn't give any buzz sound to indicate that power had fluctuated. Now this is getting pretty weird.
He continued with his movie, but shortly after the first fluctuation in power, there was a total blackout in the house - all lights were out. But just about 10seconds, lights were restored as if nothing happened - and again, no electrical appliance was reset, and everything was working as usual and normal. Again, lights went off and wasn't restored till about 55seconds, and just like the first and the second times, nothing changed. But to his weird amazement, when the lights were off, the other buildings had light, and even the street lights were on.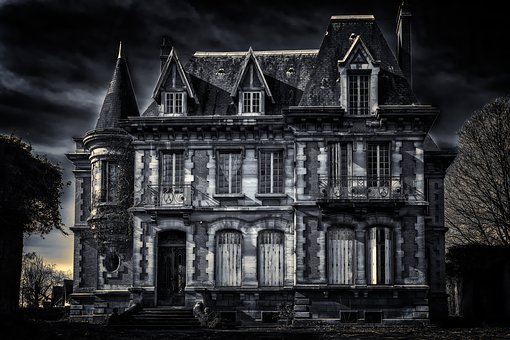 [Image From Pixabay. CC0 Licensed]
Johnson quietly ended the movie and hurried to his bed to sleep through the occurence, with the hope that by morning "everything will fix itself". It was around 11:00pm when Johnson slept. He slept so long, but when he woke up, he discovered that it was just 11:10pm... "holy shit!!, how possible is this? was the time paused?" All these questions popped up in Johnson's mind, because he thought it would have already been morning by that time. Right there, he remembered one thing, his father normally said "everything will fix itself' when he was faced with inexplicable occurrences; and that was exactly what Johnson said before he slept. Wait!!, was it really Johnson that said that or his father spoke through him?
Most shocking was the fact that his wristwatch and the wall clock was reading different times, with a difference of about 10minutes; how unusual!! pretty weird right? The wall clock was already at 11:20pm, and that was exactly the time Johnson's father passed on seven years ago. Now he's definitely feeling pretty uneasy, and he remembered the last words of his father "I'll be back" - was his father truly back? Right on the spot, Johnson soliloquized a few words that he himself didn't understand. When he got his sense back, he recalled his father had the same experience before he died. It was like Johnson's life began to move in rewind, and the experiences his father had prior to his demise started manifesting in him - though momentarily; and he will get himself back... Or I should say; maybe his path was intersecting with his dad's from the land beyond.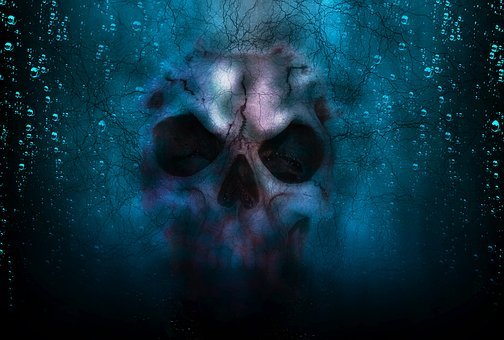 [Image From Pixabay. CC0 Licensed]
Johnson remembered one thing his father told him on his 8th birthday many years ago, he said "son, I will never let anyone harm you". Johnson quickly screamed out "hey dad!! I know this isn't you; you love me and will never let anyone hurt me, but you're already hurting me right now". How strong a father's love can be... whether it was his father's ghost that came into the house or another curious spirit, Johnson didn't know, but all that matters was the occurence immediately fizzled out like smoke on a windy day. Johnson stood there speechless with calmness all over him, with a kind peace he hadn't experienced for long. He waited to know if the occurence will come back; it didn't - he screamed again "Love you too dad, and bye". The occurence never repeated, and the weird feelings were all gone.
---
THE END
---
Authored by @samminator
Click on the coin to join our Discord Chat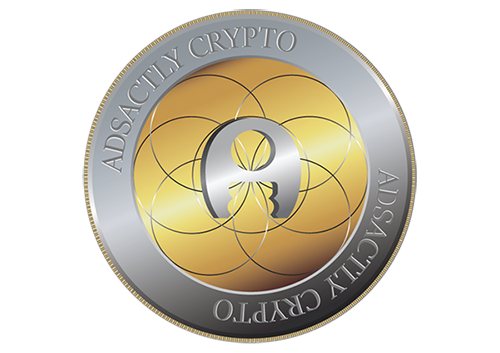 ---
Vote @adsactly-witness for Steem witness!
Witness proposal is here:



Go To Steem Witness Page
In the bottom of the page type: adsactly-witness and press vote.



Use small letters and no "@" sign. Or, click here to vote directly!
Thank you!