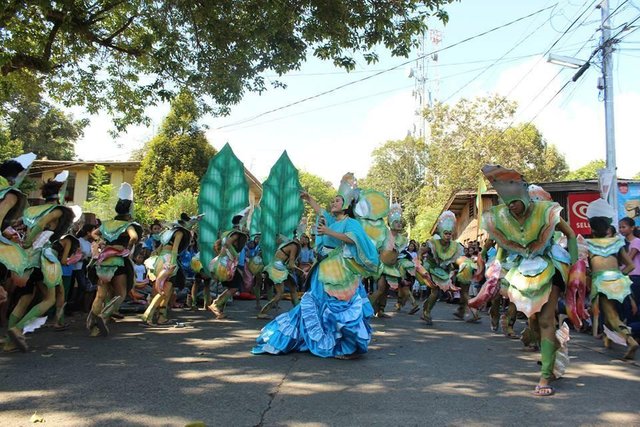 Source
---
The dance competition of street dance for Hugyaw sa Kadagatan (festival by the sea or the celebration of fishermen) is fast approaching especially when the competitors (13 municipalities of Kauswagan, Lanao del Norte) only have 8 days left for their preparations for the said contest this coming April 25, 2018, the same day for their festival for their Saint: Vincente Ferrer.
---
9 years ago I joined the street dance competition in Dapitan, Zamboanga del Norte with my ate @kneelyrac and that was my first and our last street dance with my ate. My ate is a suki or clientele when it comes to street dance she even became a Festival Queen more than 3 times, and due to the corruption of our last street dance choreographer most of the old dancers or veteran dancers including my ate decided to stop entering street dance and focus on their lives like schooling, working and etc.
---
These past few years we had a new generation of the newest street dancers (but still I am the one and only who joined a street dance at the age of 10/11 and I am able to compete with the veterans or professional when it comes to street dancing) that most of our neighbours or the one who lives in our barangay was disappointed because they are still too young and they can't catch up the beat and etc as what they have said, BUT! They have proven them wrong, after 3 years without entering Hugyaw sa Kadagatan, they finally brought back the title of the "Home of the Champions".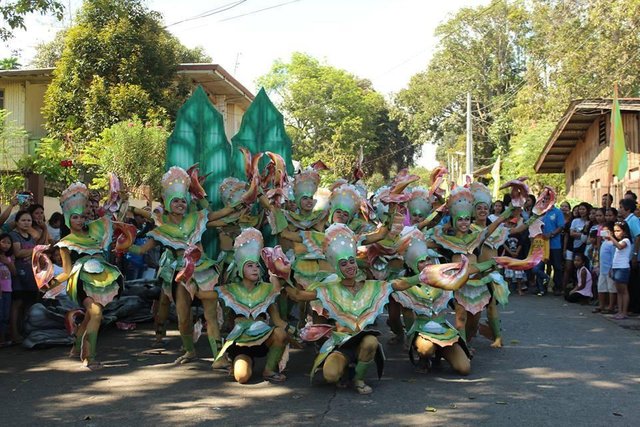 Source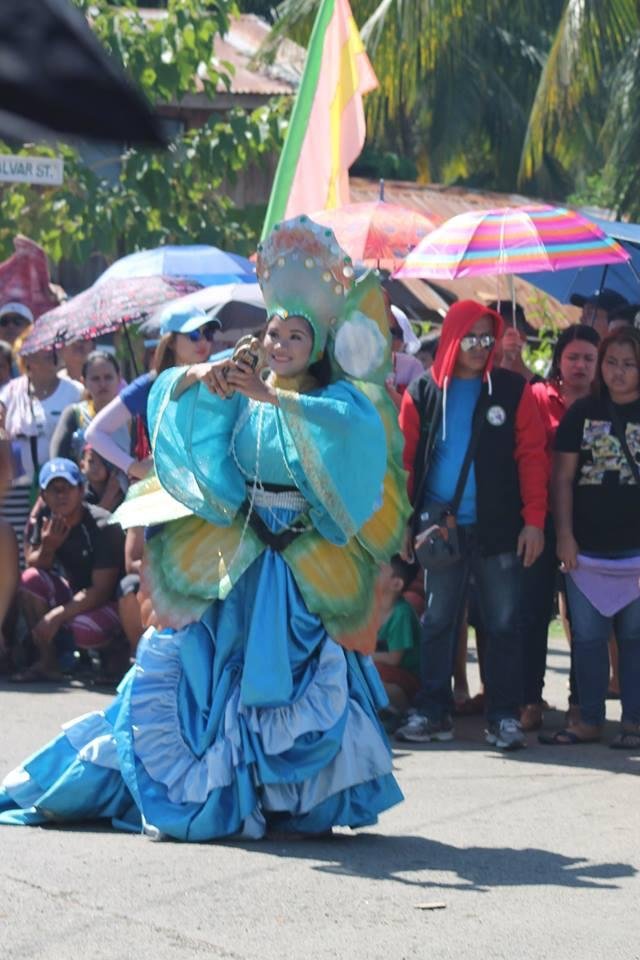 Source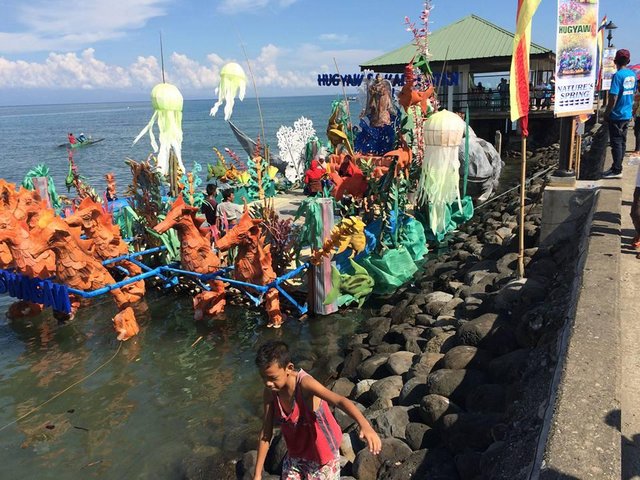 Source
Our gakit or bamboo/wood raft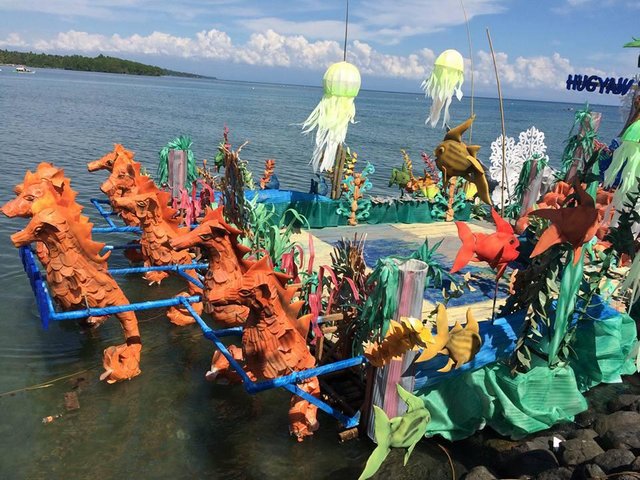 Source
---
Most of the dancers are my friends, yet most of the people where complaining that they are not synchronized with each other especially the one who will be going to hold the statue of Saint Vicente Ferrer or our Festival Queen, she doesn't know how to dance when holding a patron or anything in street dance since it's her first time but still we are rooting for her to become the festival queen.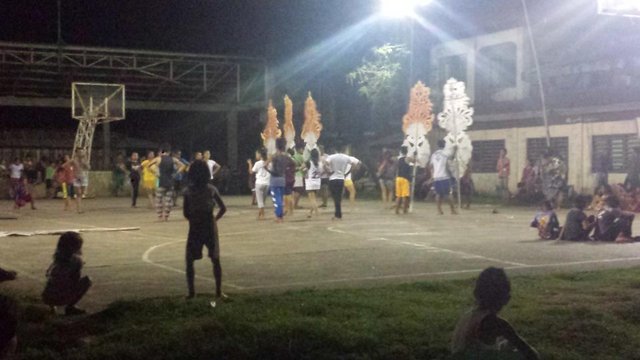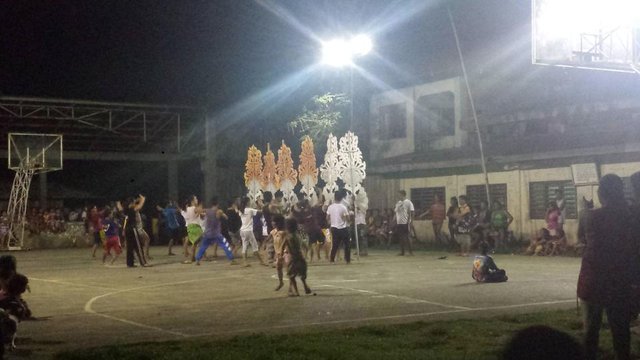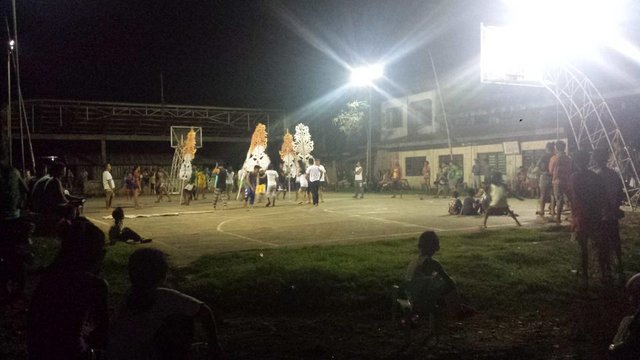 ---
3 days ago their drummer arrived so they were kept practicing with their street dance with drums, it was so loud and noisy for our house is just a hundred feet away from our home, I can't focus on my doing so I decided to watch their dance practice on street dance. I found out that we had a few dancers from Napo, Linamon, Lanao del Norte, a neighbor barangay or a neighbor municipality, we even laughed because most of the dancers were gays and most of them are my friends that they will make joke while dancing or after practicing, I even got a goosebump when my friend or our festival queen entered the show for she still doesn't know yet she is giving her best for herself and our barangay.
But to be exact, this is not their dance practice for street dance for Hugyaw sa Kadagatan" for this is the showdown in the raft or a bamboo or woods carried by a speedboat in the sea while they are dancing and that is one of the highlights in *Hugyaw sa Kadagatan for you can see how artistic each barangay for their design in their raft or bamboo/wood raft.
I was waiting for their dance practice in street dance yet my mother was calling on me to help her with our dinner, so I went home after watching them.
---
Here are some previous shots of Hugyaw sa Kadagatan by one of my closest guy friend: Bob Arthur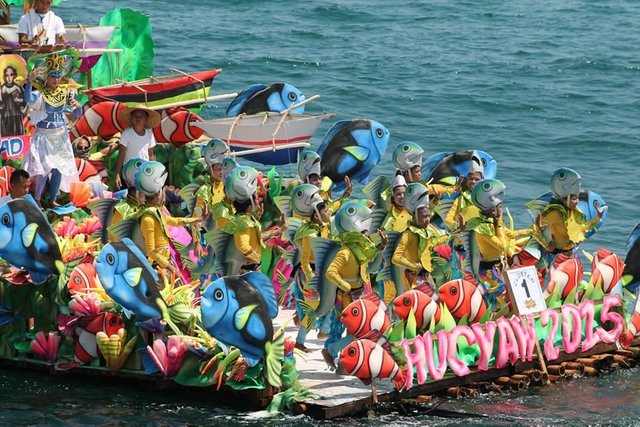 Source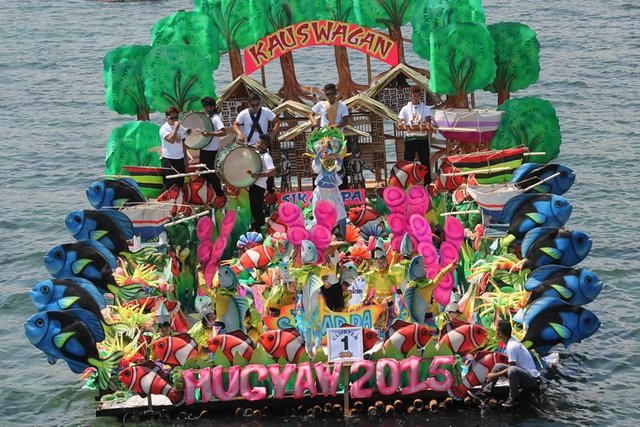 Source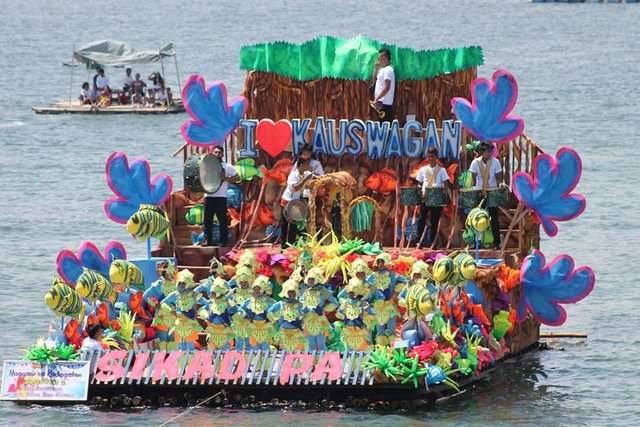 Source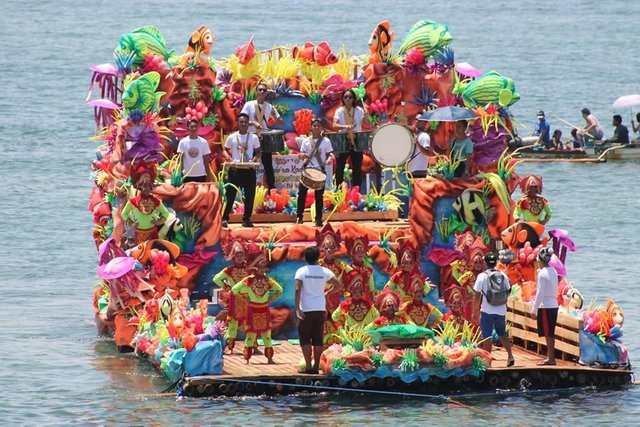 Source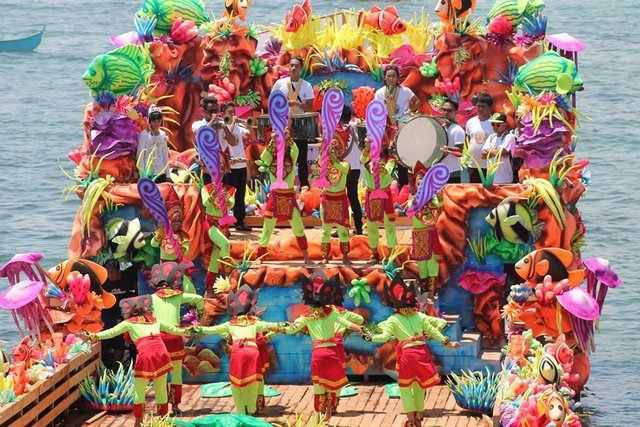 Source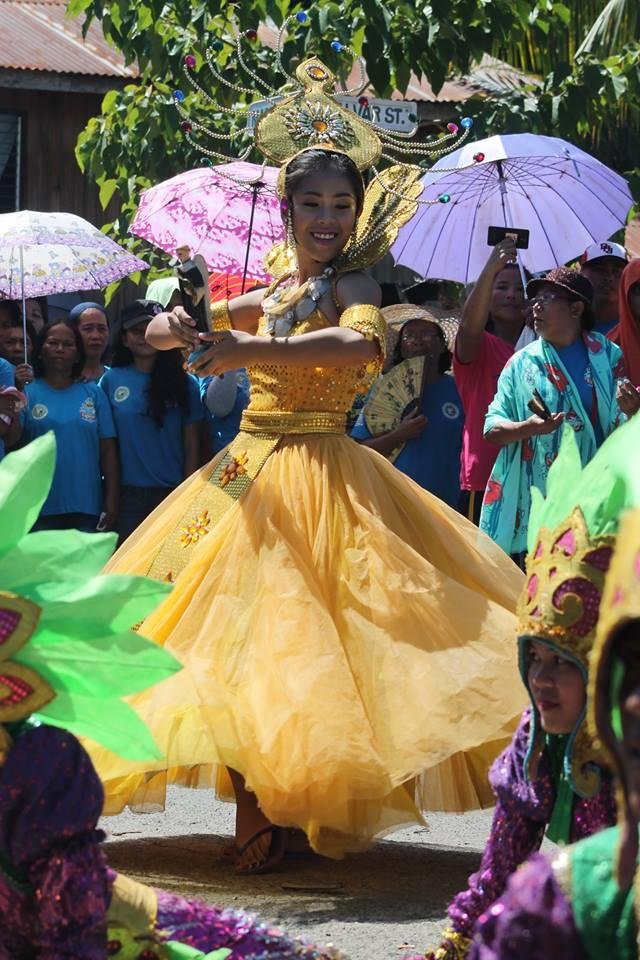 Source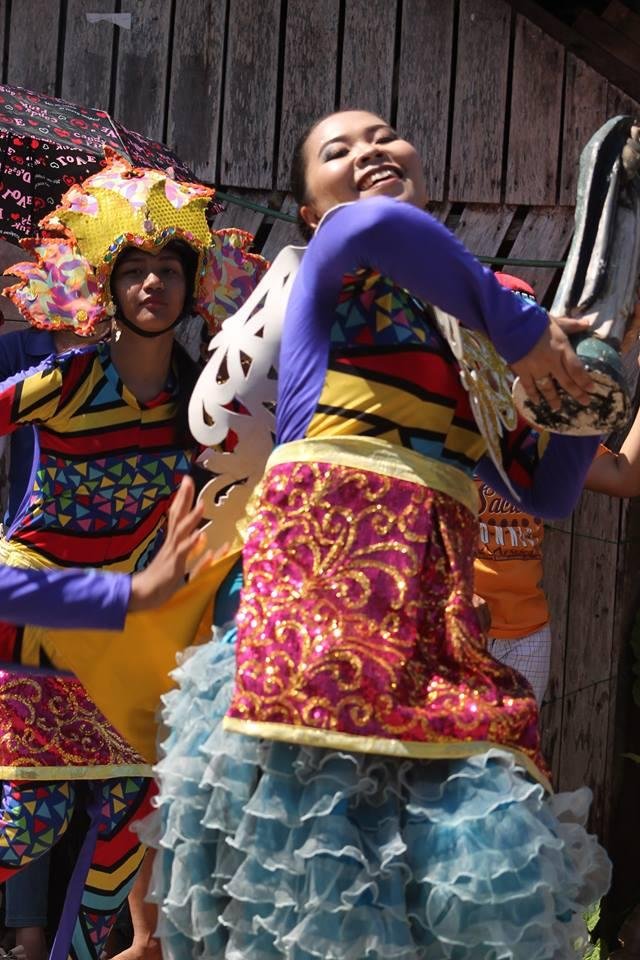 Source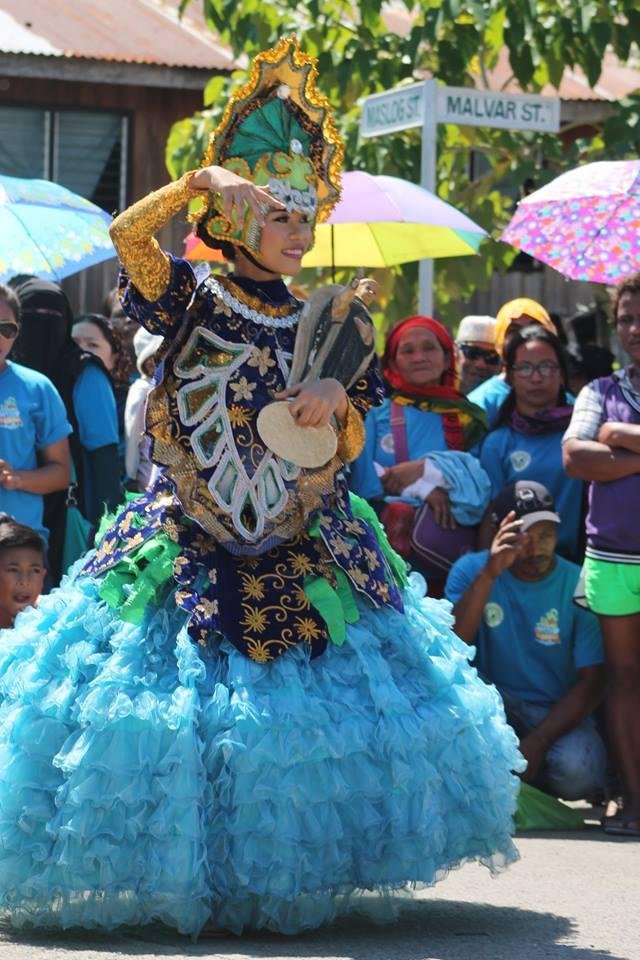 Source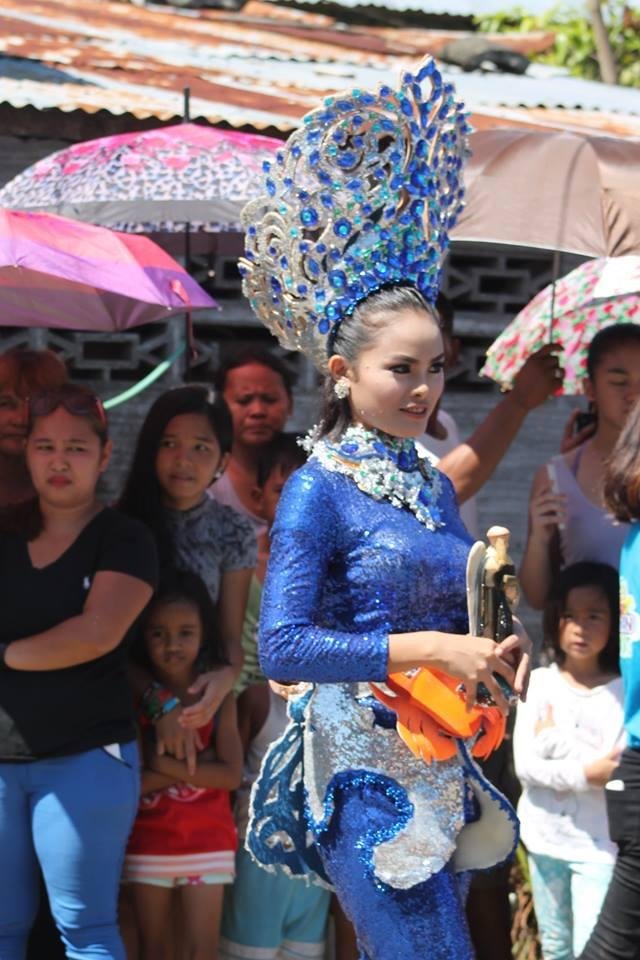 Source
---
And here is a video of our barangay's Hugyaw sa Kadagatan but sad to say the dancers can't be seen in this video because the one who took it is in the bangka/sakayan or small boat.
Hence, I am inviting everyone to come and witness our very own Hugyaw sa Kadagatan 2018 this coming April 25, 2018 in Kauswagan, Lanao del Norte, the street dance will start 7 o' clock or 8 o' clock in the morning. See you there guys !!
---
---
That would be all guys!
Thanks for dropping by!!
---
---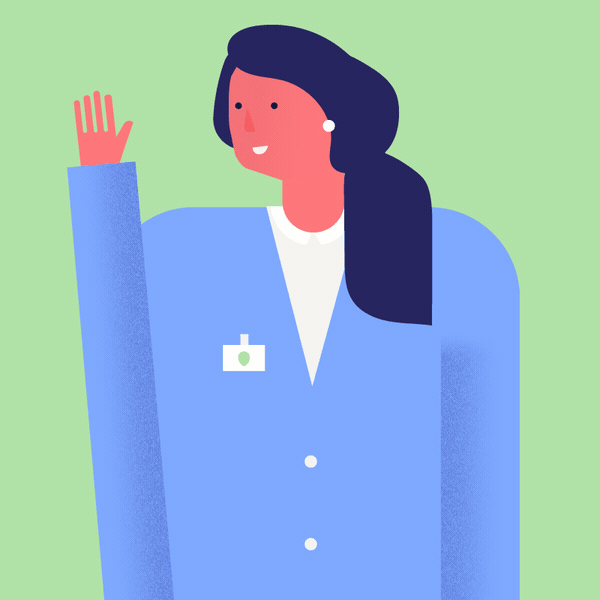 ---
Check Out My Previous Post:
A Dog Can Be A Parent To The Two Kittens
Family Bonding on Easter Sunday
---
---
⚓ goiinmary ⚓
---
---
Hi everyone!!
I encourage you all to support and vote
Terry @surpassinggoogle, @blocktrades and also @precise as your witness.
Just click here and type 'steemgigs', 'blocktrades' and 'precise' on the first box.
---