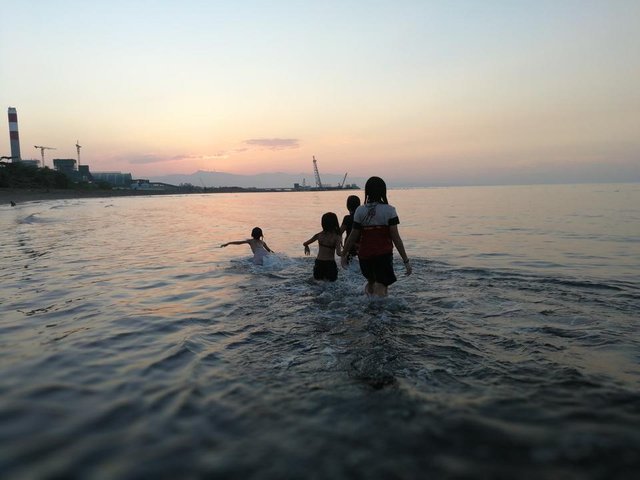 ---
Last Sunday, April 01, 2018 we celebrate the Resurrection Sunday or Easter Sunday for it is the day that Jesus Christ has risen.
This might be a late post but I want to share this because this family bonding was once in a blue moon and we were complete at that time together with our eatery's helper, my aunt, and my little cousin. 2 o'clock when father fetched us in our own house to go to the beach first, when we arrive at the beach in our neighboring barangay which is Napo, Linamon, Lanao del Norte, my little sister and I were just doing nothing but looking at the beach and some people having fun in there, later on, there was a dog in that area went on us I guess this dog wants to cuddle hahaha.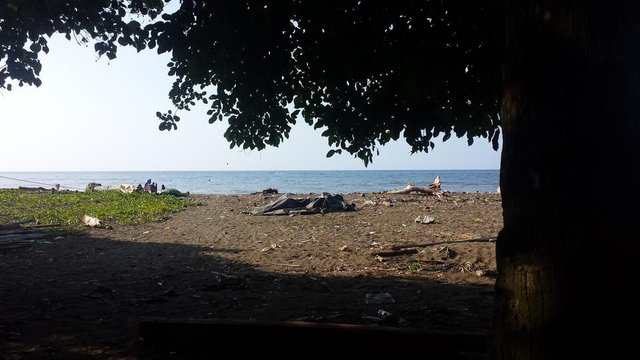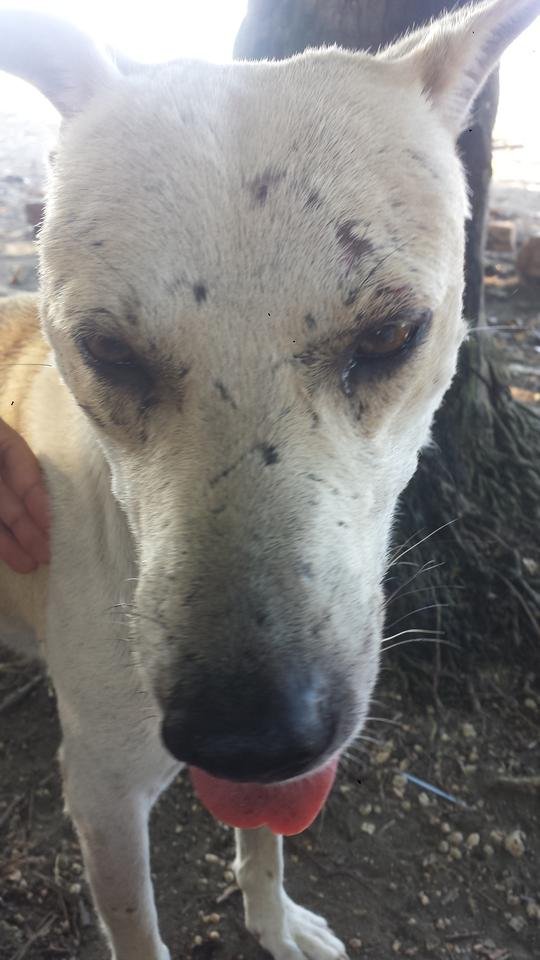 The dog who's kinda clingy.
---
15 minutes later my ate and my younger sister with our eatery's helper JJ and Kylie arrived with containers and the funniest thing they went there without money to pay their fare so they waited for not less than 6 minutes when my mother and my nana(grandmother) arrived with the foods and they paid ate's fare.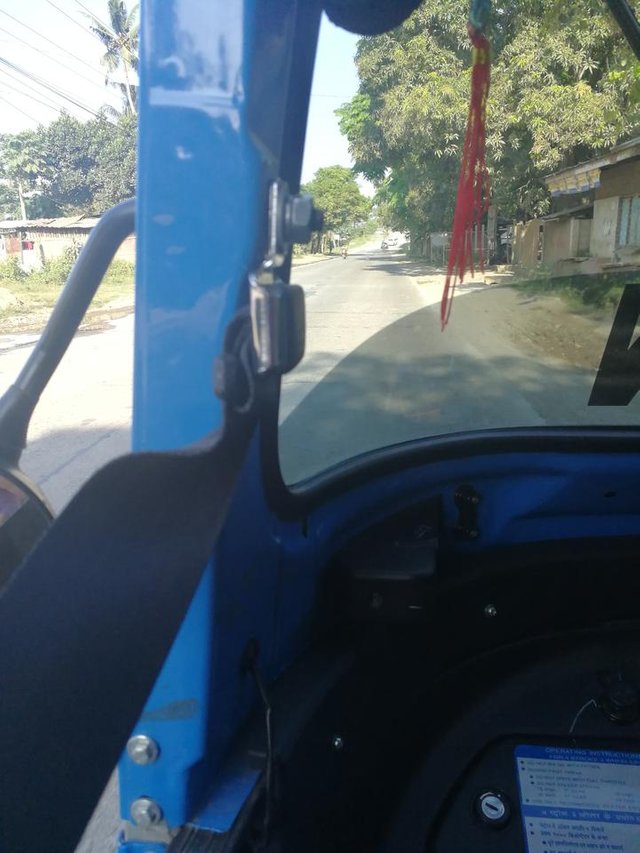 ate's @kneelyrac photo going to the location riding a bajaj.
My little sister and my niece couldn't wait to swim in the beach so my little sister shows off her one piece while my little cousin doesn't have she was half naked because her shirt that looks like a dress was forcefully uncovered her body due to she doesn't have an extra shirt and she easily gets cold. My father stayed home because mother said that he was waiting for something and I didn't ask for more because I know mother won't elaborate the information too. We ate in there because we hadn't eaten our lunch for this hehe, mother forgot to bring a picnic blanket yet we saw a box or cartoon and we made it our blanket and we proceed on arranging the foods.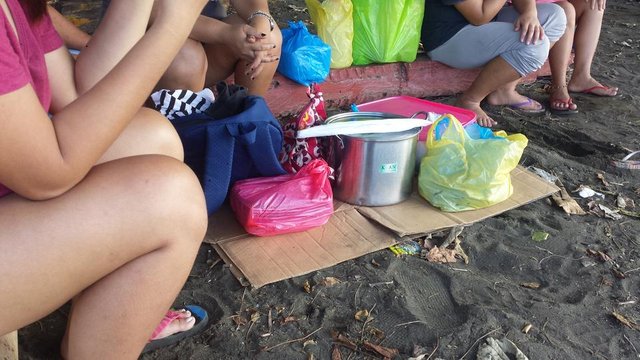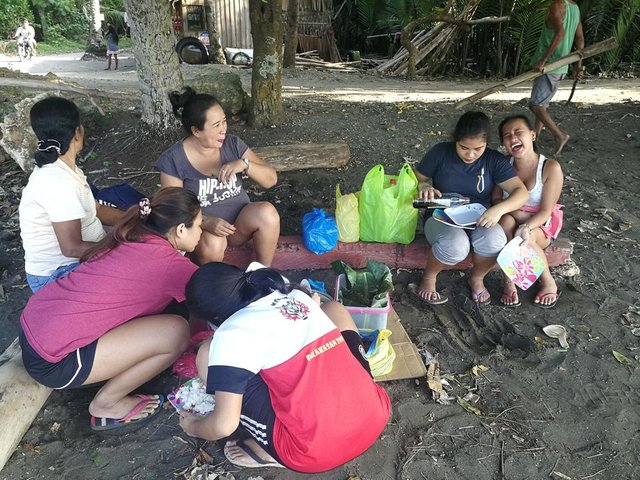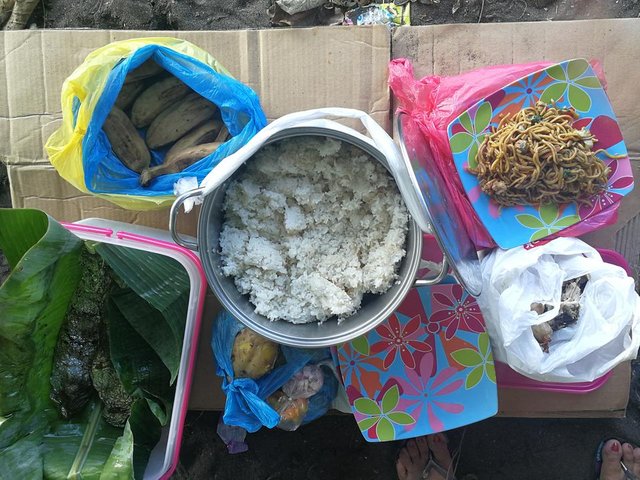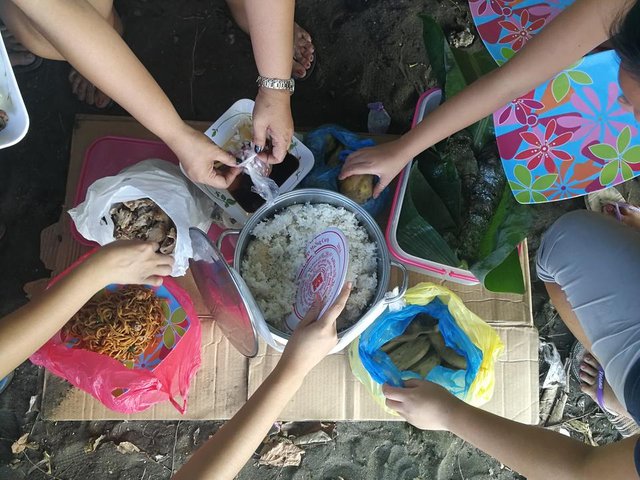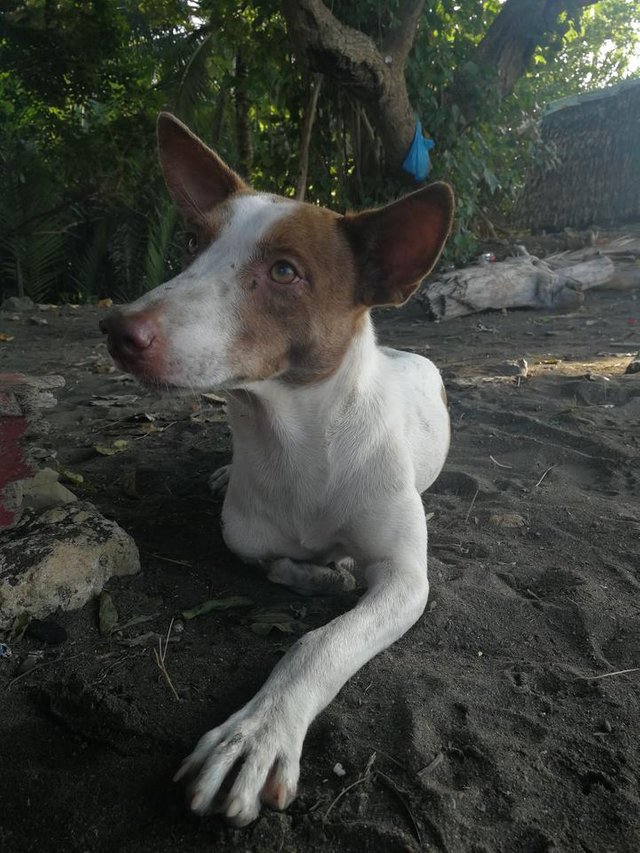 there were 3 dogs in our side at that time but this one touched my heart because he is disabled. He is only have 3 legs.
After eating we went near to the beach to wash my hands again while taking a picture when ate @kneelyrac followed me with the rest of them except for my mother and my nana since they were the ones who watched over our things and foods.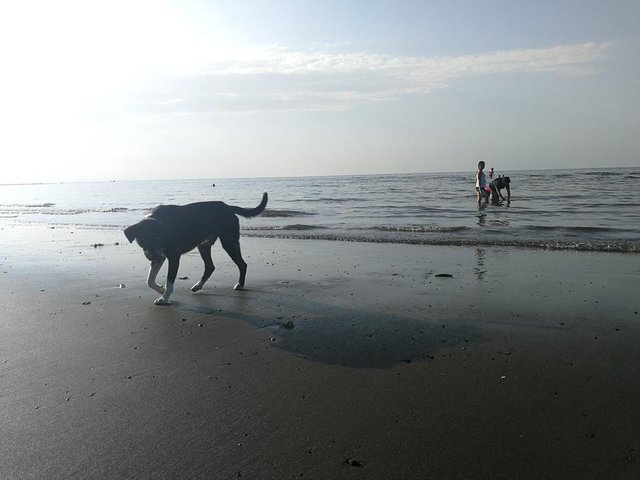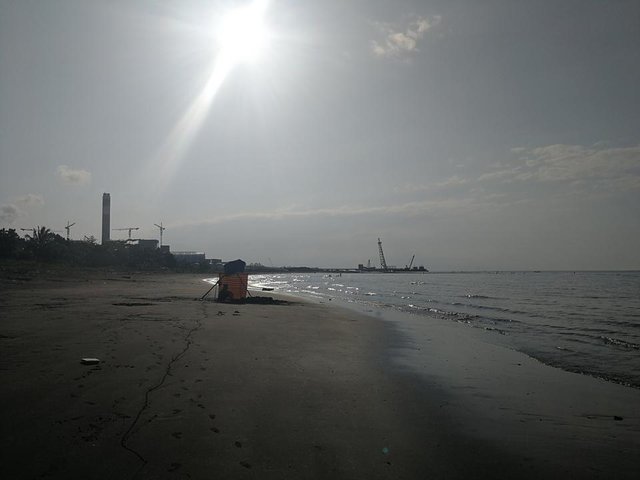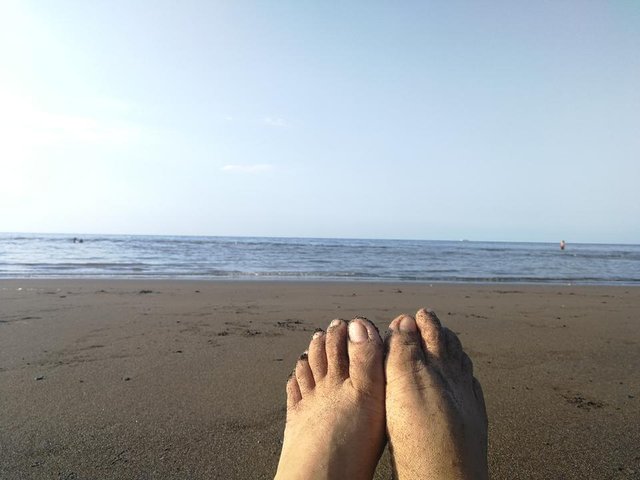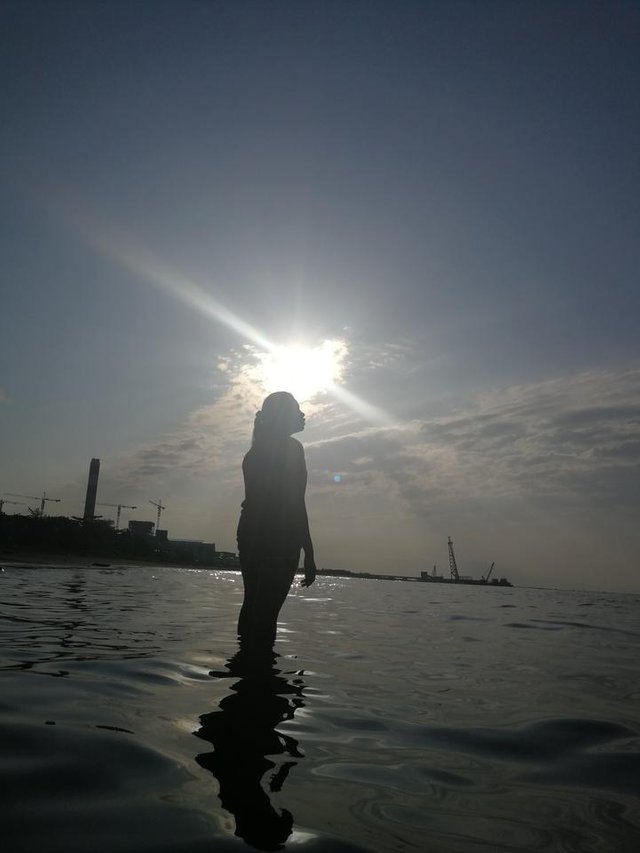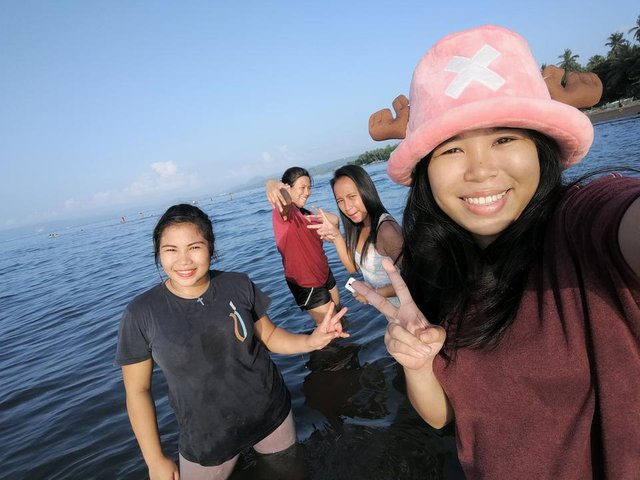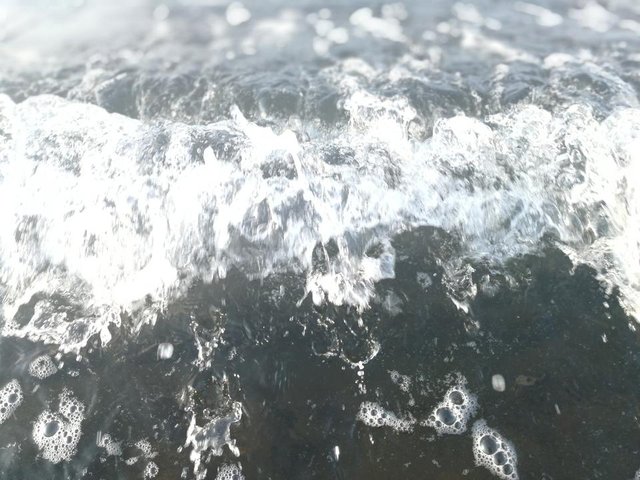 Less than 20 minutes I decided to go back to our place where my mother and nana was there because I am going to put down the phone so that I can swim freely on the beach, mother said she wanted to take us a photo and she wanted to use the phone for her selfie hahaha.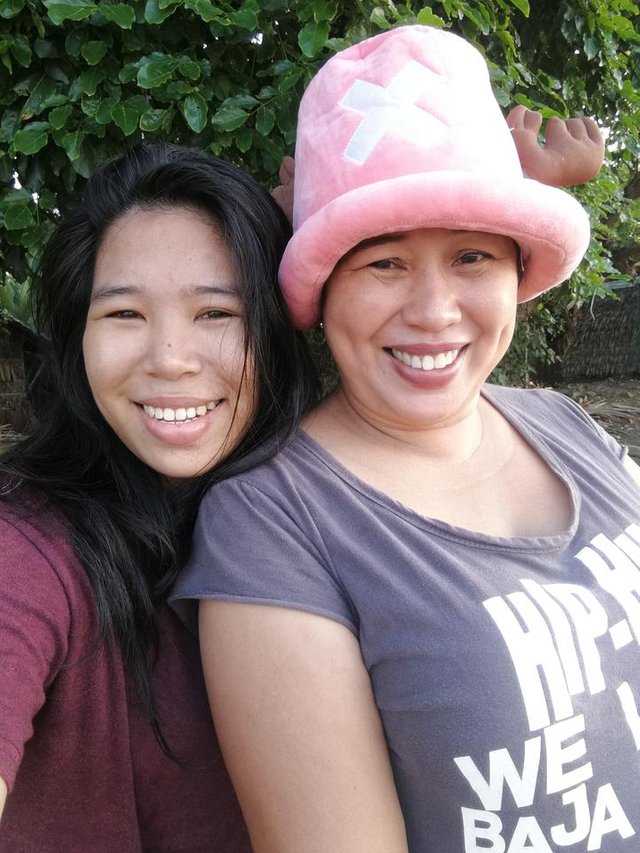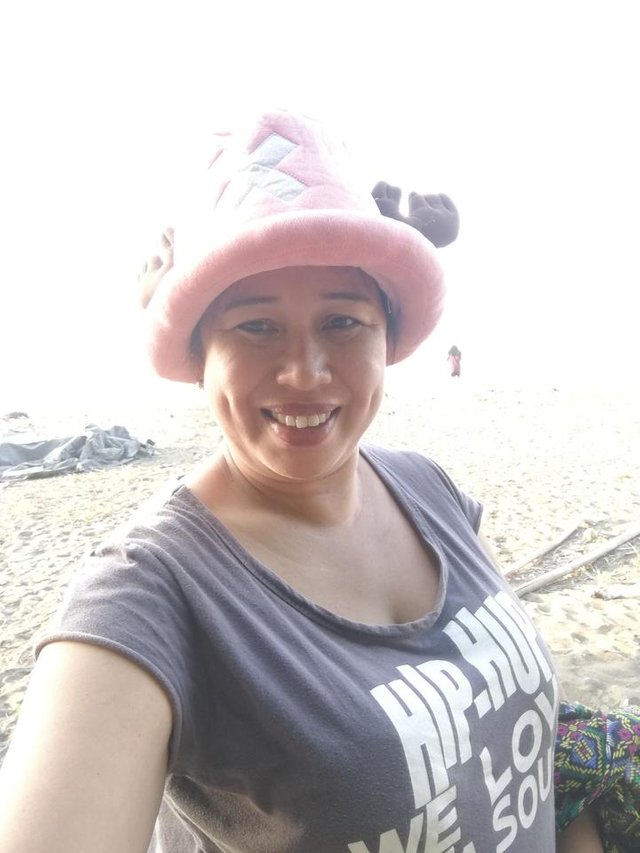 My beautiful mother <3
The sun was about to set so I decided to go back to our place and there I saw my father eating the food we purposely left for him and I took the photo to capture the easter sunset (yes because I wasn't able to capture the sunrise)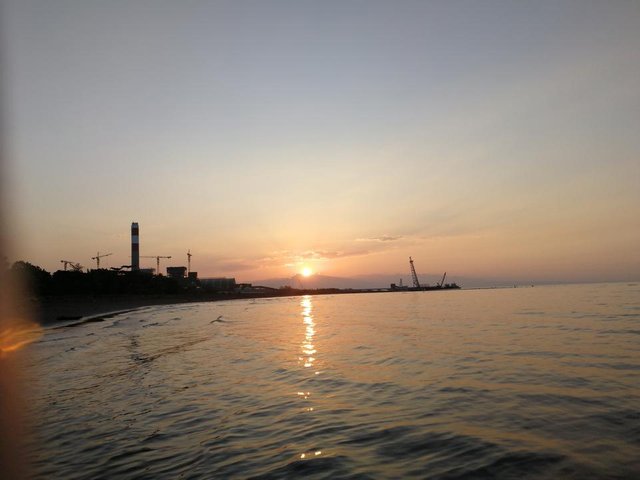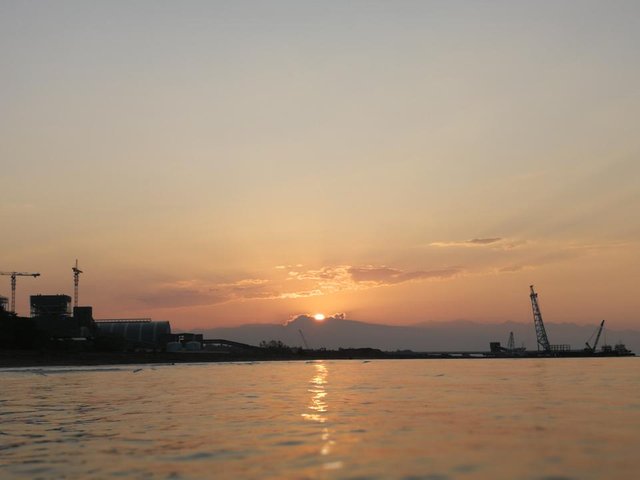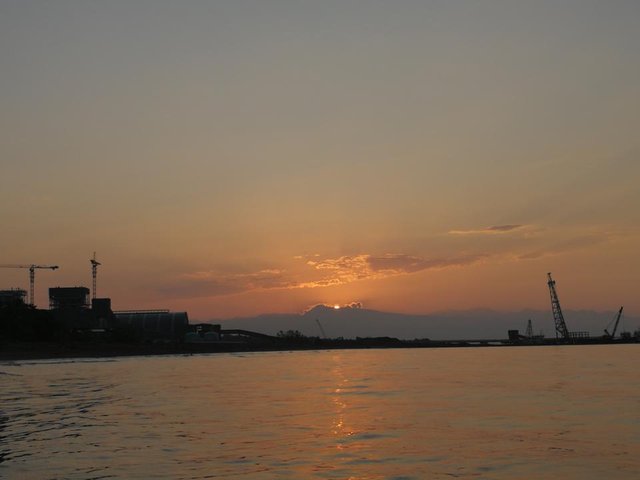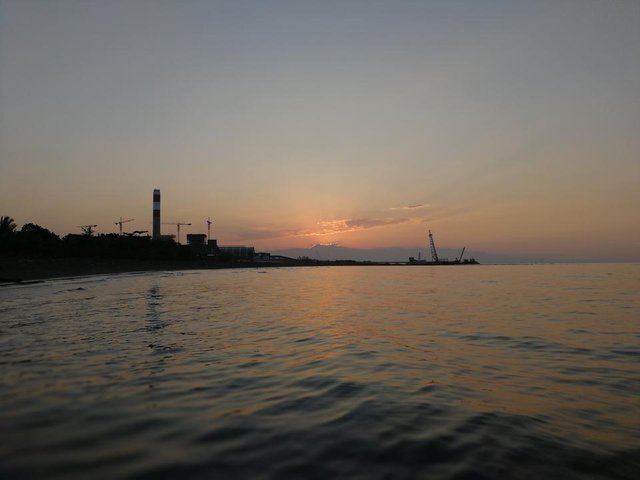 I waited till I can no longer see the sun behind those clouds, my little sister, and my little cousin was there on the sand eating the boiled banana.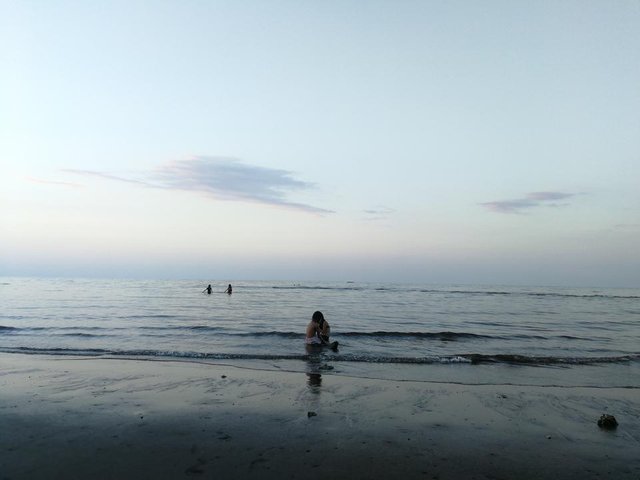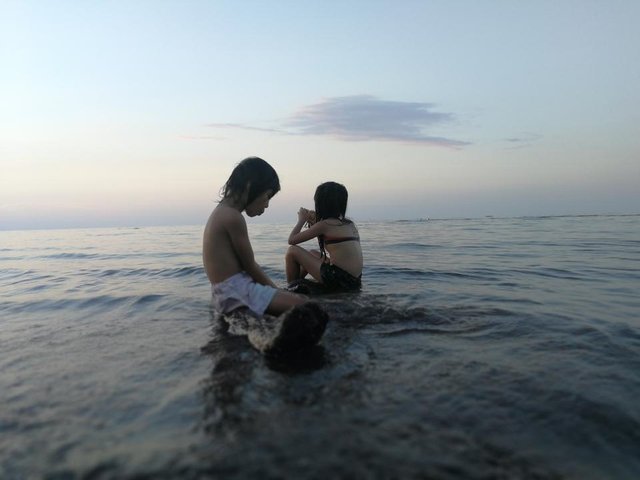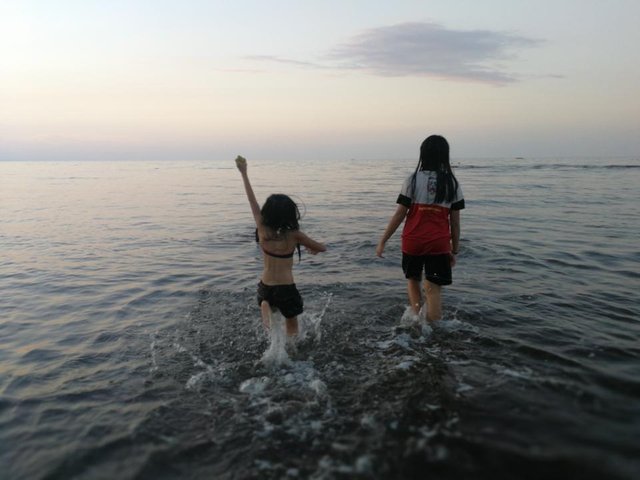 ---
My younger sister was about to go back to our place altogether with our aunt who's younger than me and my younger sister but I stopped them because I wanted to take a picture of them. Later on, I gave the phone to my younger sister and I went back to swimming again not less than 15 minutes when I wanted to have a silhouette picture but my younger sister and my ate don't know what to do so I just stand up and let myself do the picture taking for them.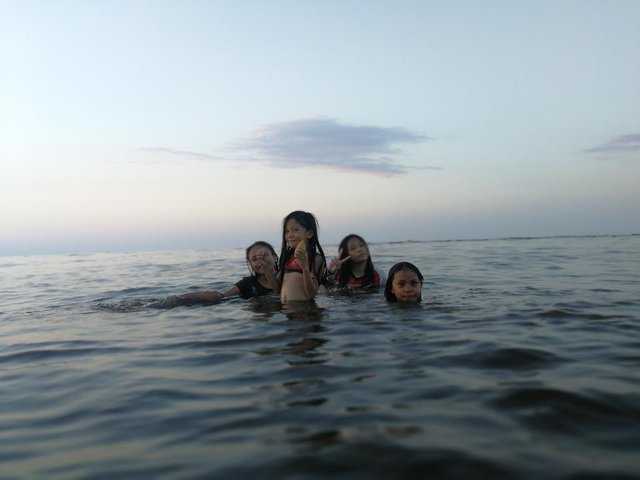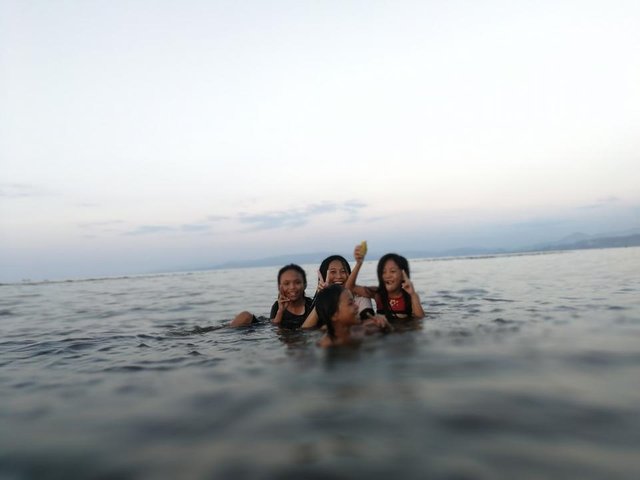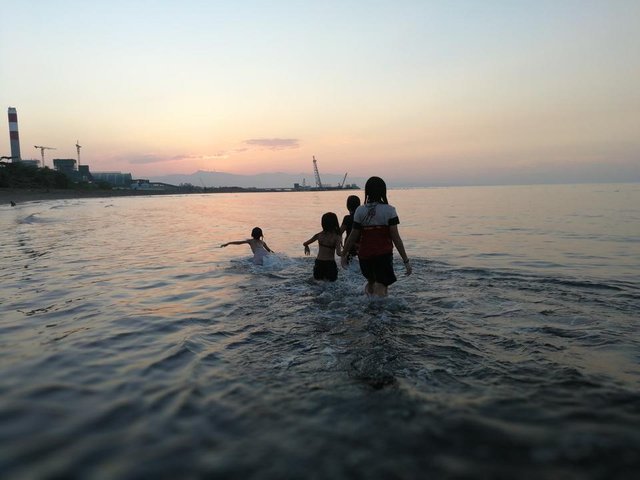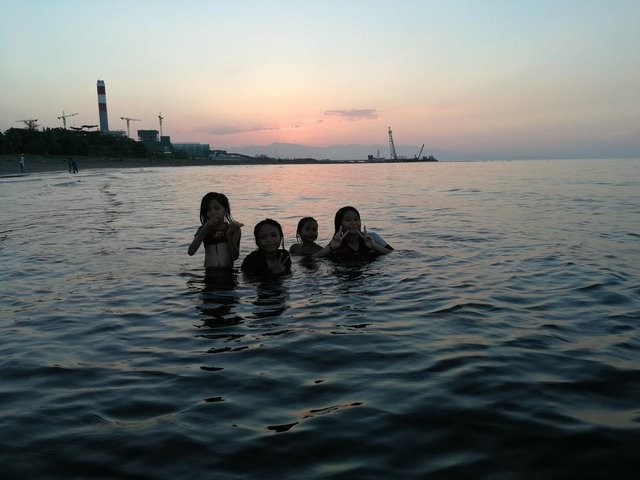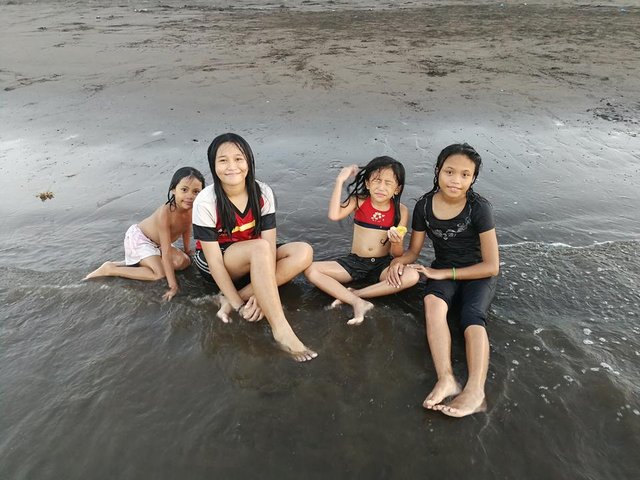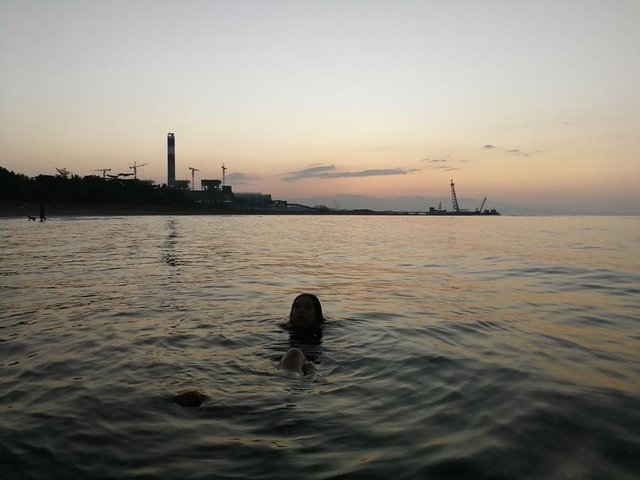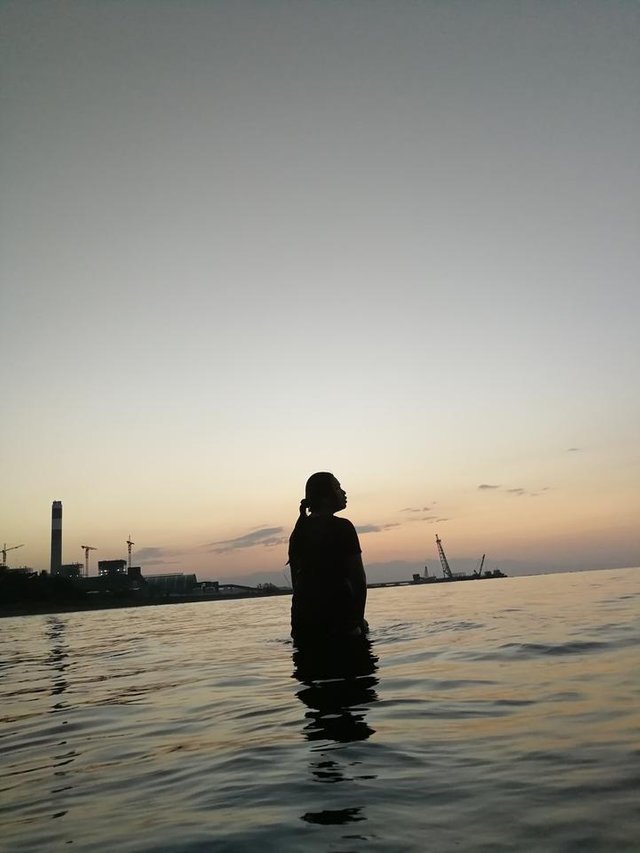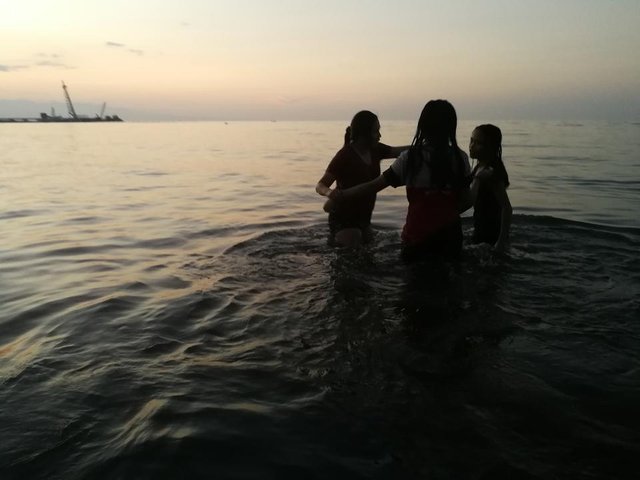 ---
We were still having fun when my mother and nana went near to the beach not to swim but to tell us that we are going home before it'll get dark but instead we were having a pictorial hahaha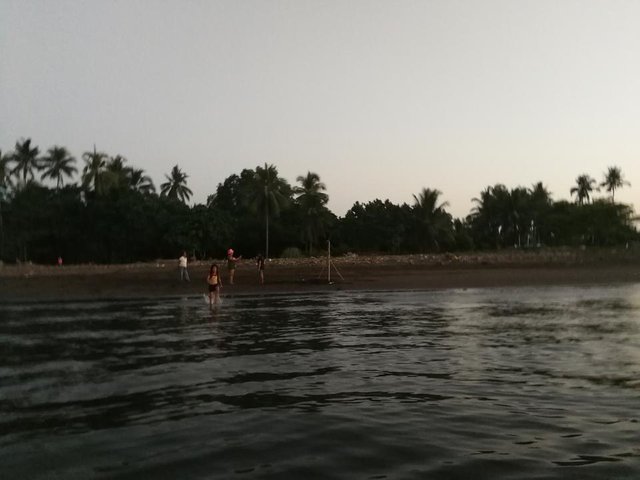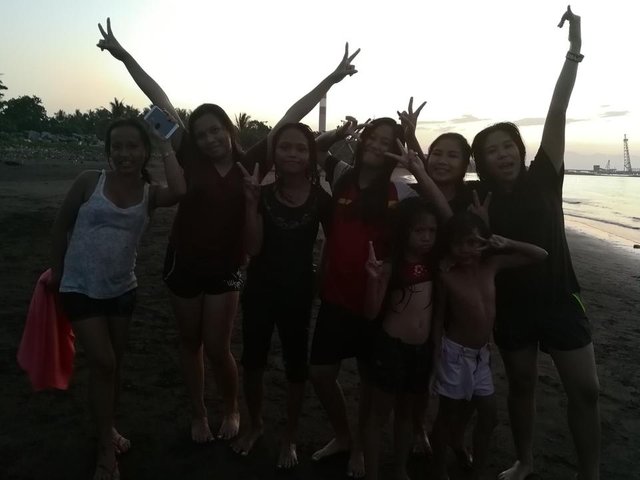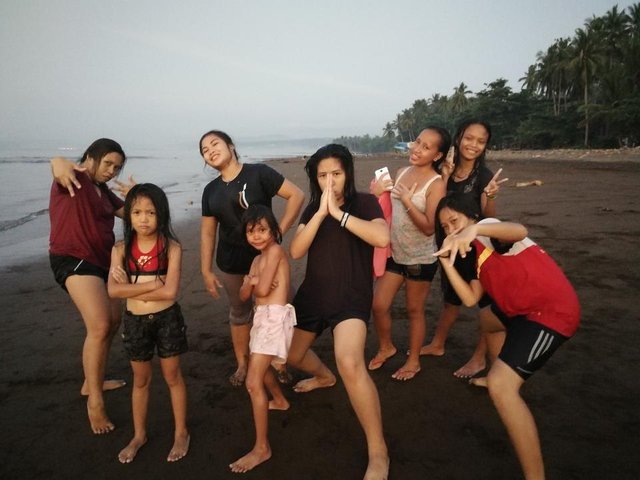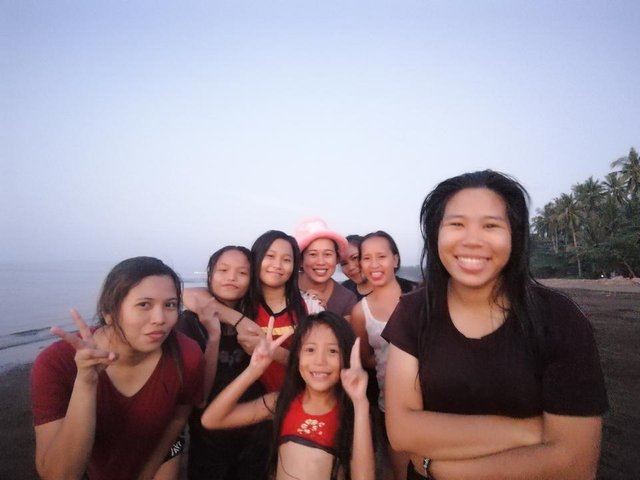 ---
I asked my father to have a picture of him and the rest of my family, I wanted nana to be there but she refused to so it was just the 6 of us and I asked JJ to take the picture of us, I wanted to have a photo with my younger and little sister because we were born on April 21 but a different years but my mother said it's not good (a supersticious belief) so my ate @kneelyrac was there and the one who took the photo on us was our mother. Afterward, we pack things because it is already dark and we went home.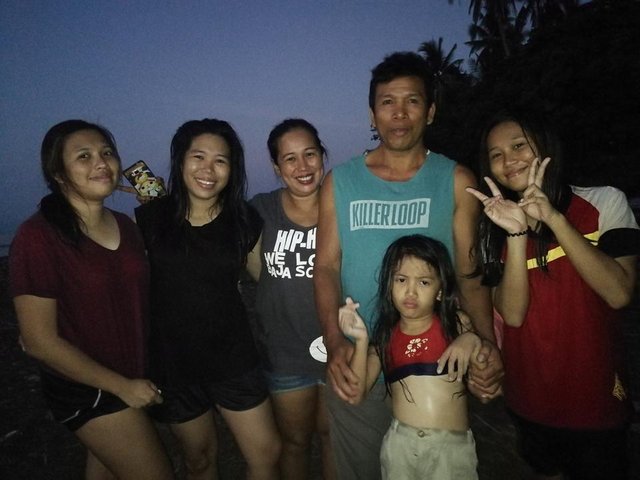 My family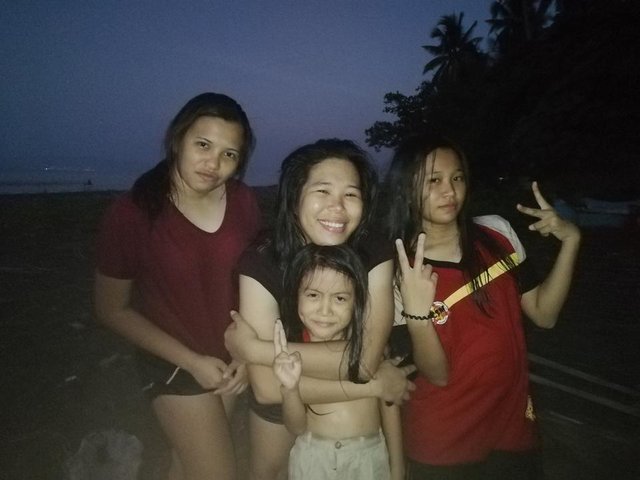 my siblings @kneelyrac @kirei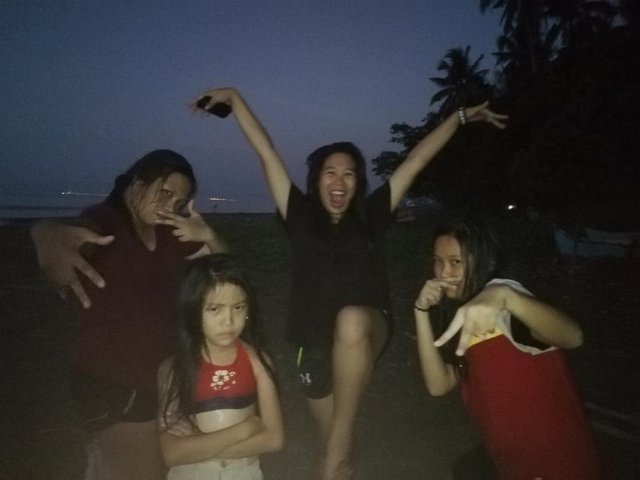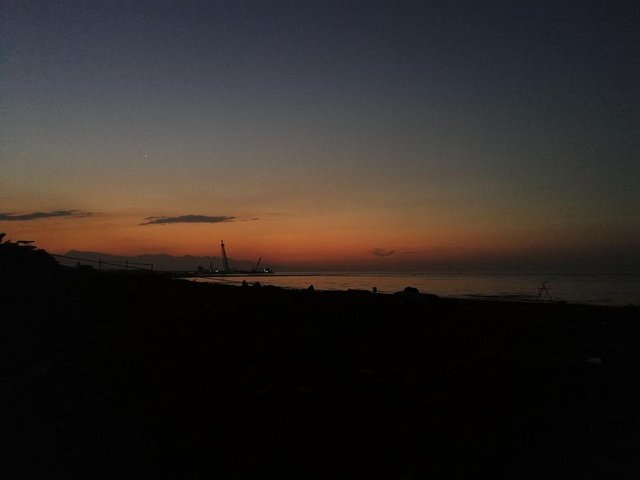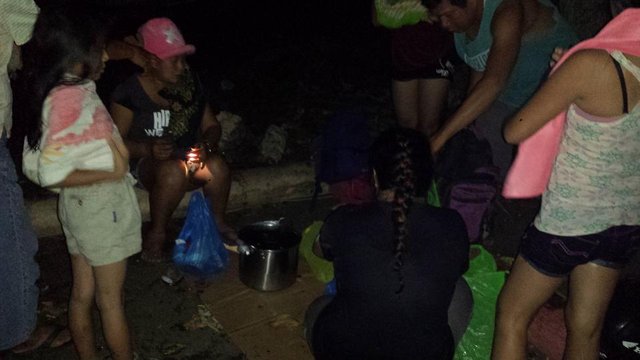 They were packing the foods and the things so that we can go home.

We arrived at our home around 7 o' clock in the evening.
---
---
That would be all guys!
Thanks for dropping by!!
---
---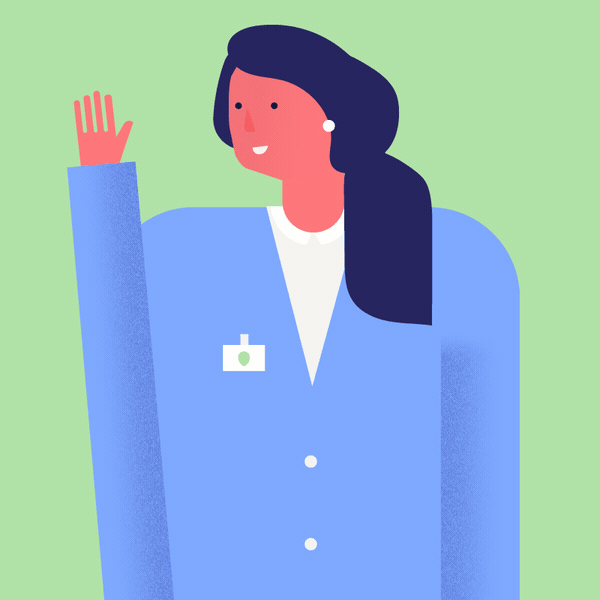 ---
Check Out My Previous Post:
8 Things You Can Do to Protect Your Dog in the Summer
A Dog Can Be A Parent To The Two Kittens
---
---
⚓ goiinmary ⚓
---
---
Hi everyone!!
I encourage you all to support and vote
Terry @surpassinggoogle, @blocktrades and also @precise as your witness.
Just click here and type 'steemgigs', 'blocktrades' and 'precise' on the first box.
---