Caracas 12 de agosto de 2019
Mi presentación para la comunidad de Steemit.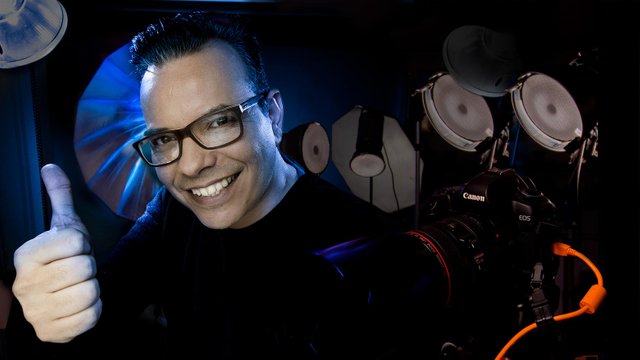 Mi nombre es Fernando, me dicen FerFLo y soy fotógrafo publicitario. Por lo tanto me voy a dedicar a crear contenido alrededor de la fotografía, la publicidad y el mercadeo, específicamente en ese orden de prioridad.
Te cuento que hace un año me encontraba escribiendo un articulo dirigido básicamente a principiantes en el mundo de la fotografía y la idea principal era orientarlos de como desarrollar algunas actividades por internet que le permitieran conseguir dinero para comprar su primera cámara.
Investigando me tope con un video de YouTube de Steemit, me gusto y por un momento considere incluir a Steemiten la lista, pero la verdad me pareció complicado y la excluí.
Sin embargo y gracias a un gran amigo (Early Arrivillaga @etas-politologo) hace una semana decidí entrar a esta comunidad y la verdad estoy muy contento de formar parte de ella.
Como comprenderás Steemitesta incluida en la lista de mi nuevo articulo de como desarrollar algunas actividades por internet que le permitieran conseguir dinero para comprar su primera cámara en 2019 y además Steemitserá la protagonista de muchos artículos mas.
Soy nuevo aquí
Es decir no sé nada, no soy experto el las dinámica de la comunidad, mientras aprendo el proceso de como funciona, estaré creando contenido, que es en realidad es en lo que soy experto. Sin embargo te pido me ayudes y me des tu opinión:
¿Cuales son las tres cosas mas importantes que se deben tomar en cuenta en esta plataforma para hacerlo bien?
Ojalá me puedas responder y además espero estar a la altura de las expectativas de la comunidad, con todo gusto sabré oír tus sugerencias y consideraciones alrededor del contenido que estaré creando para todos.
Steemit-D-Tube

SI quieres saber un poco mas de mi puedes visitar mi pagina web y mis perfiles en YouTube, Instagram, Facebook o Twitter, además te invito a visitar mi canal de D-Tube, ahí encontraras los videos tutoriales de fotografía publicitaria que he desarrollado hasta ahora. Me comprometo con la comunidad a subir por lo menos un video semanal.
De qué va el contenido que voy a crear aquí?
Tutoriales de fotografía básica,
Tutoriales de técnicas fotográficas complejas
Develar secretos de la industria publicitaria
Conversar acerca de mis experiencias y anécdotas como fotógrafo.
Claves y métodos de posicionamiento para fotógrafos
entre otros muy interesantes temas, teóricos, prácticos y anecdóticos.
Como dije anteriormente, espero estar a la altura de la comunidad y por ahora me despido, por que ya es hora de comenzar a escribir... Chau
FerFlo .
---------------------------------------------------
I really don't know, is this a mistake include the translation of the original text at the end? Please tell me , if i wrong.
Well, here we go.
My presentation on Steemi comunity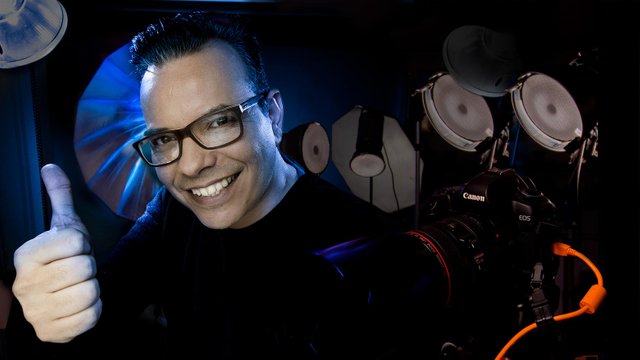 My name is Fernando but every one call me FerFlo, i'am advertisen photographer. I am going to dedícate to meke content about photography, publicity and marketing in this especific order.
I tell you that a year ago I was writing an article aimed basically at beginners in the world of photography and the main idea was to guide them on how to develop some activities online that allowed them to get money to buy their first camera.
I was research and I found a very interesting video about Steemit on YouTube, I liked it and for a moment I considered including Steemit in the list, but I really found it complicated and finally excluded it.
However, thanks to a great friend of mine (Early Arrivillaga @ etas-politologo) a week ago I decided to enter this community and I am really happy to be part of it.
As you understand Steemitis included in the list of my new article on how to develop some activities online that allowed him to get money to buy his first camera in 2019 and also Steemit will be the protagonist of many more items.
I am new here
In other words, I know nothing, I am not an expert in the dynamics of the community, while I learn the process of how it works, I will be creating content, which is really what I am an expert on. However I ask you to help me and give me your opinion:
What are the three most important things that should be taken into account in this platform to do it right?
Hopefully you can answer me and I also hope to live up to the expectations of the community, I will gladly hear your suggestions and considerations about the content I will be creating for everyone.
Steemit- D-Tube

If you want to know a little more about me you can visit my website and my profiles on YouTube , Instagram , Facebook or Twitter , I also invite you to visit my channel D-Tube, there you will find the tutorial videos of advertising photography that I have developed so far. I commit to the community to upload at least one weekly video.
What is the content that I am going to create here?
Basic photography tutorials,
Complex photographic techniques tutorials
Reveal secrets of the advertising industry
Talk about my experiences and anecdotes as a photographer.
Keys and positioning methods for photographers
among other very interesting topics, theoretical, practical and anecdotal.
As I said before, I hope to live up to the community and right now I say goodbye, because it is time to start writing ... Chau
FerFlo.