Why I think the Feniks Finance project is promising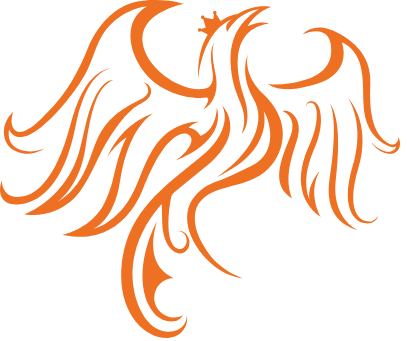 Greetings dear reader. Today I will tell you why the Feniks Finance project a future for everyone. Most of the projects that are developing do not set such ambitious goals as the Feniks Finance team does.
The first goal is fast transactions. Looking at the market:
Our leader is Visa with 24000 transactions per second.
The company a competitor of the Feniks Finance company Ripple. Which also links its project with the banking sector 1500 transaction per second.
Feniks Finance offers 50000 transactions per second. This is two times more than Visa and 33 times more than Ripple. During the first test of the test network, the speed writing to the 480,000 transactions per second. But this is the speed in the local network without writing to the blockchain chains.
Is it a lot or a little? Let's remember two things:
a) The end of 2017, the number of transactions in the Bitcoin network created a queue of more than 20,000. In other words, the Bitcoin network did not cope with the number of transactions. The developers had to look for new solutions, which became the Lighting network.
b) This is the real daily volume of transactions that occur in networks. This is not the greatest possible, but the real volume of confirmed transactions as of December 16, 2018.
The Feniks Finance team managed to attract $ 47,000,000. By conducting a private sale, as well as negotiations with the funds. Now the project has the financial capacity to implement its ambitious plans. The project does not need additional funding through an ICO.
The ability to conduct such many transactions allows the project to develop in many directions:
IoT (Internet of Things)
Retail
Banking
Big Data
ICO platform
Smart Containers
The main focus is, of course, an alternative to SWIFT. Many already speak of this need. And it is very beginning to be felt when the sanctions of the world community come into effect, thereby restricting or disconnecting SWIFT.
Smart Containers - the main advantage is the writing of analogues of smart contracts in many popular programming languages ​​(C, Golang, JavaScript, Python). Smart Containers gives access to the creation of analogues to any programmer. Now there is no need to learn a special language. Thereby expanding the scope of application.
I see in the desire of the team to become an intermediary between the current financial system, cryptocurrency and economy. Bringing into our lives not only the blockchain technology, but also financial instruments that do not must visits to the bank. but only a smartphone or a computer is enough to make transfers.
I do not know a single project that was aimed at so many different areas at the same time while providing the technical basis for the realization of all goals. It is the ability to apply Feniks Finance technologies in many areas of life, combined with the excellent speed of transactions, provides a great advantage.
What do you expect from this testing?
Reddit: https://www.reddit.com/user/feniks_finance
Twitter: https://twitter.com/feniks_finance
Medium: https://medium.com/@feniks.finance
YouTube: https://www.youtube.com/channel/UCfLZHaUtxI93VUslyU6vR4w
Telegram: https://t.me/Feniks_Blockchain