Grooming gangs, social services failures and now maybe hope?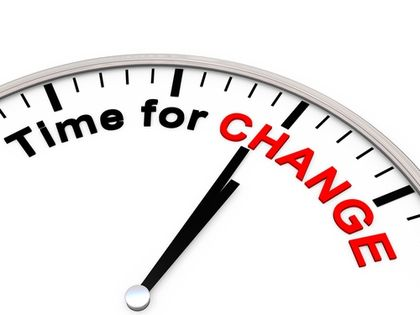 We have read about the failures of social services since its inception. Child protection services often called just "social services" in the UK have presided over the mass abuse of children from working class communities.
Its Time It Stopped!
First, it was mainly boys, hidden away in homes which were targeted by paedophiles who were given jobs in these homes This was finally exposed and the model ended In favour of private companies delivering "care" in the community This has failed thousands of girls this time, up and down the country, these private companies, social services and the police all took the abusers view that these kids were responsible for their own abuse. Its still happening as we speak.
Back Again
I have stopped posting for a while as i was concentrating on the situation we have with our daughter and grandson. To refresh, she had come to the attention of social services in the UK due to her partners aggressive outbursts. Our problem has never been that social services opened an investigation but the fact that they had given over our grandson and therefor our daughter to private firms. Who then endeavoured to push us out of the picture and use lies and manipulation to extend their contract and hours of non existent "care".
I'm now happy to report that we have managed to push that private firm almost completely out of the picture and social services now rely on us, her family, to help her and give her the guidance she needs. What we have said from the start. We are now saving the tax payer money!!
Tenacity
Thats the biggest bit of advice i can give to those that are having problems with social services. There were many times that i and my wife thought "whats the point", we are fighting against huge companies and the state, how can we prevail? We have.
We aren't out of the woods yet, social services still have an open investigation but at least our daughter has less fear of social services and she is leading a normal life.
As we are seeing with the probation service that was privatized partly it has been realised that there are some services that you just can't leave t market forces.I watched those private firms lie, manipulate and scare our daughter into giving them control. They put her in situations that made her look bad and they encouraged her partner that their relationship was viable.
It's caused a near break up of our whole family but it has eventually made us stronger.
One bit of advice that i received on here but never had to use turns out to be correct. If they had attempted to take our grandson from our daughter then she would have handed him over to us and they would have had to start the same process over again. Someone else i met in this forum has used this method and have managed to keep their child within the family unit.
Unity is strength. They know this and will try to sideline members of the family or spread rumours and speculation. These private firms are looking for one thing, shareholder value!!
We have to help each other and stick together.
The Truth Project
I have recently started sharing my story with an enquiry on abuse in the UK called The Truth project. I'm in the early days of contact with them but it sounds like a worthwhile project. It allows people who suffered sexual abuse in the care system to share their stories and hopefully get an apology, some recognition of lives ruined and most of all for me, closure.
Out daughter has turned a corner and the grip that social services had is weakening.
Perseverence and Unity people!!
Thanks for reading and caring.
Steem On!!