(A Heartfelt Appreciation From George To The Entire FamilyProtection Community)---Fear Of The Known: To Homeschool Or Not, A Call Out For Advice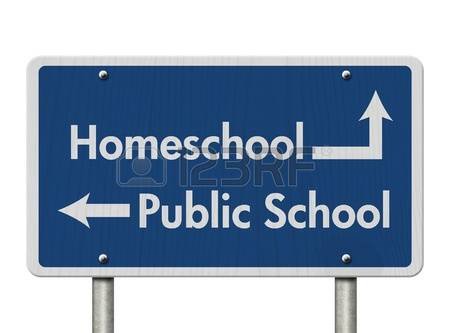 ---
Two days ago, I was on the phone with George, a couple of you may recall that George was having a "CPSphobia" more than a year ago. He had shared his story on my blog asking for informed advice to aid his choice to Homeschool his two beautiful twin daughters even though he had previously had two encounters with DCF. ( March 10th, 2018)
He was so thankful for the fact he was opportune to somehow discuss with parents who had so much advice to offer, all of which helped him handle the situation very effectively. I must say, that George was really appreciative of all the help the @familyprotection family offered him!. I could feel it in his voice and the constant chirps of "Thanks", "thank you", "thank you so much".
He still recalled almost all the names of those who threw him some advice via the comment section. It was astonishing that he remembered all those names, Its been 1+ yr already!!. Indeed, Better Than Riches.. Thank you guys!!!. (@vickiebarker, @crosheille, @anouk.nox, @curlfamilyvlog, @sauna, @psicmarynes, @nateonsteemit , @liferelent, @wwf, @canadian-coconut).
---
---
George's Story (Shared on the 10th of March, 2018)
Warm greetings to everyone reading this humble post of mine, I am George, I live in Vermont with my Two daughters both aged 4, they are the only two twin stars in my universe. I always get to brag, saying, "the earth has one Sun, but I have two". That is how precious my little twin Angels are to me and I have being guarding them and nurturing them ever sine they were born. Guarding?, yes I meant that, literally.
After we had our daughters, my wife and I were subjected to horrible displays from DCF(FSD) because we refused vaccination for our daughters, this caused a lot of harassment and the whole situation became very troubling. We were happy that after a time of constant fear, we momentarily escaped DCF. This was short lived, when my daughters turned 6 months old they came into our lives once again, this time with a denser stake that gave our home another terrible season. We were accused of medical neglect, and my family was under constant scrutiny and intrusion from the FSD(Family service department) of Vermont DCF. We still got out of this mess with all the trouble and trauma we passed through, though I was the man of the home, I appeared to be scared as hell about the thought of loosing my little Angels, but my wife was my Rock as I was hers.  We came out alive even though my daughters were taken away for a few days. It was all gone and done after a few months. I will share these experiences in the future here. 
---
The Worst Happened 
My family was happy, and then another chapter started. It was as though we had a circle of trial times, and this was waiting by the corner. But I was always proud of my wife and my two beautiful angels, that was all that really mattered and nothing was going to change how I felt about them. I lost my wife, she was sick and we fought this for a while, unfortunately she couldn't wait another day. All I had left was my little girls and all they had was an "okayishly-broken" dad. My girls were aged 1yr and 4months when this happened.
---
Her Wish
I strongly believe in the values of homeschooling, since I was was home-schooled at a point in my life. To be more precise, I was schooled for about 2 years initially, then home-schooled for 5 years then I went to school again. My time being home-schooled was much more comfortable and I enjoyed learning, unlike the period I was schooled. So, I completely admired the perks of homeschooling when compared to the government organised education system we have now.
Not just me, my wife was completely unschooled  until she went for college to study Education at the Michigan State University. She has practically dreamed of teaching her own kids, I like to say, "she was prepared for the world". When we had our girls, we already decided to home-school, with her capabilities and experience with unschooling, her degree in Education and my computer science oriented background, we had it all figured out, so we thought 
Back then, we had it all figured out but right now all the odds are against me, if I said I know what is coming, I am simply lying. Before my lovely wife passed on, by her sick bed, she said "George, hope you haven't forgotten the deal, about the girls". I replied, 'not one bit, they are as clear as the day we talked about it'. 
---
Now That They Are 4  
Along the way, I was out of my 7hrs per day job, and as God was so faithful, I was working from home so I could be with my daughters personally, I had more flexibility for outings, sightseeing and visiting relatives and friends.  Jenny's younger sister if only I could say "yes", was ready to have them with her 24-7-365. We only get to visit for a couple of hours a week and spend important holidays, or we get them to come over as well. 
They are now 4yrs+, and my panic has begun to get a better part of me. I have heard a lot of stories in my state about CPS taking kids from their homes. I have seen two cases were children were taken because they were not in school. Homeschooling have been used as a loop hole for infiltrating homes here in Vermont, afterwards other allegations follows. 
I have a strong conviction of homeschooling and I owe this to my kids, I owe this to my Jenny. But things are becoming rougher over here compared to previous time. And any honest failure on parents end could lead to DCF sticking their noses into homes. I have less than a year to map out exactly what I need to know and what I need to do.
---
To Homeschool Or Not
This is not a question per se, I know I must homeschool, I have all the time a day to do so. Still I am in between decision on how to do this without getting nosy DCF into the matter. They already failed twice trying to get my daughters, something within me tells me they are still watching my movements, like I am under their radar and any allowance or loophole will get them into my home a third time. 
Two years ago, this homeschooling issue was still far away, but they grow so fast, and now I have less than a year. I have already started making some mild preparations, but every month cases keep being flung around about Child protective services and homeschoolers. I have spoken to @kryptocoin about my case with DCF before and about some other concerns, and he advised me to make a post about it here with this community. 
Though I have begun preparing myself for the nearby future, every advise here will be much appreciated, I just don't want to encounter DCF anymore, and I owe it to my Wife, my two Suns and myself as well, I want them having a valuable childhood and spending time connecting to relatives, friends and others in between. I just want them to get the best childhood they can get, they already miss a Vital part of their home(Jenny), and she is irreplaceable. I don't want them missing anything else.  
I am grateful for your time and every advise you all can give to me. God bless you all.--George
---
---
---

Peace to you all,
MakeBloom
( @kryptocoin )

JOIN @familyprotection, a community here on Steemit, helping to enlighten, support and aid families passing through hard times at the hands of CPS and social injustice, and exposing their corrupt practices. Upvote, Comment, Resteem this post and Participate in the community.