Welcome back, or welcome if this is your first time.
You can find prior steps on my time line or step 1 step 2 step 3.
Right off the bat, lets get going.
Where we left off was finishing up the second leg of your burden of proof. Your first leg, was that these provisions where enforced under colour of law. Which then deprived you of your rights you enjoy as a citizen of this country.
Everyone suffering at the hands of any IV agency suffered violation of due process. They most of time was not given notice, served, nor the ability to appeal the judgement. Everyone suffering at the hands of any IV agency, also would do well to see its unconstitutional for an executive agency to participate in the judicial branch. It cant just happen.
Today I have prepared for you J. Scalia commentary on Blessings VS Freestone. This commentary spells out two things;
That Child support is not intended to benefit children.
Defines Treatise of contracts
His commentary is below: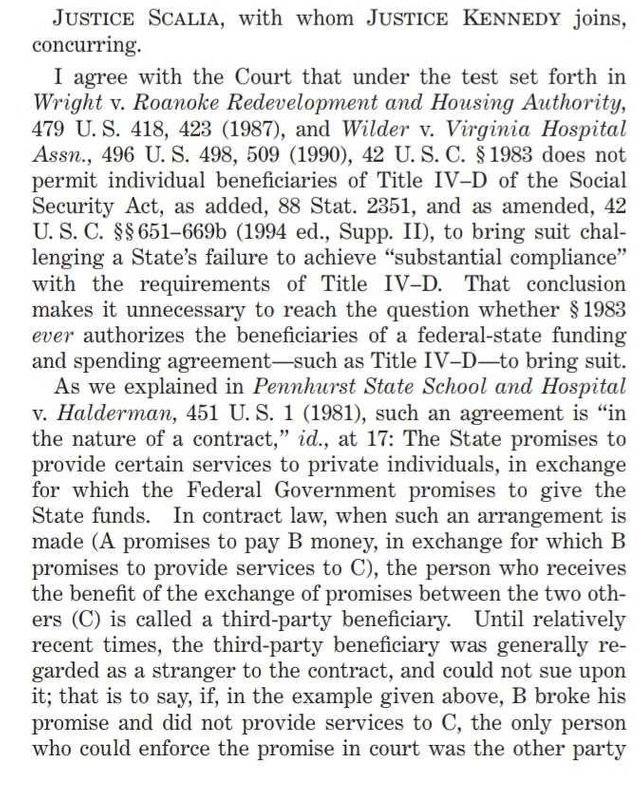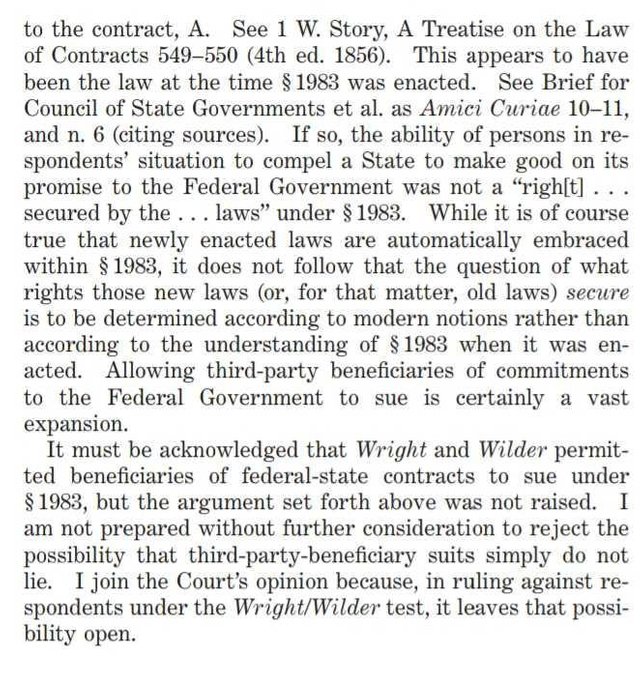 Here we see Scalia define treatise of contacts as Person A (federal gov) promises to pay Person B (State) for services to Person C. Well, he goes on to state that because of this it nullifies the contract entirely.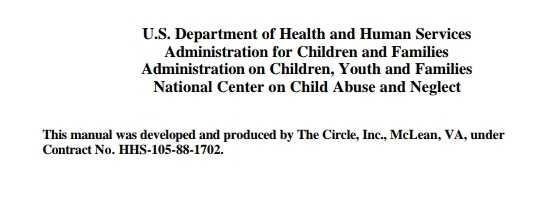 So you see, it's an false contract. It cannot be enforced. It should not exist.
For child support (IV-A,D) bonuses are given based on performance and when arrears are a substantial amount. IV-D will try to garnish up to 65% of your income. IV-A,D is used to replinish TANF, not support the child in the absence of the parent.
Get a load of it: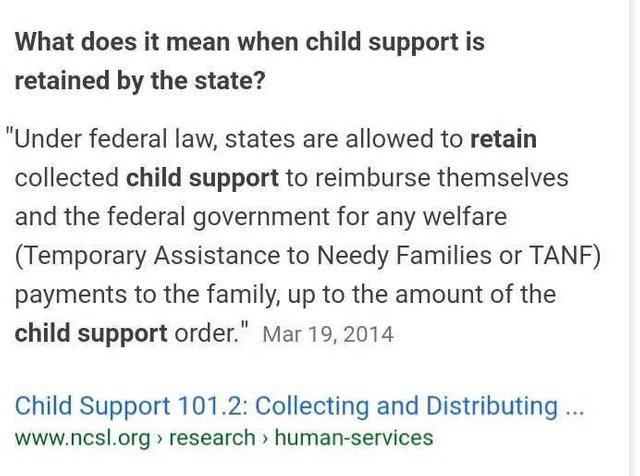 There are five revenue streams of child support:
The five revenue streams for Child Support:
Federal Financial Participation reimburses 66% of maximum allowable revenue to state
State and Local Government Appropriations
Federal Incentive Payments - 6% of $200 Billion Annually
State Share of Retained TANF Collections
User Charges and Fees: $25 one time enrollment fee and $25 annual fee
Child Support, will send you a letter. Threatening you with jail time if you do not pay. They will threaten you with reporting to credit reporting agencies. They will run your social security number through a new hire database. If you are not employed seeking employment, it will be difficult as arrearages will be displayed.
So another angle you can tie into your second or third leg of proof, is:
15 USC § 807 (4):
"The representation or implication that nonpayment of any debt will result in the arrest or imprisonment of any person or the seizure, garnishment, attachment, or sale of any property or wages of any person unless such action is lawful and the debt collector or creditor intends to take such action."
Child support Arrearages is not debt:
15 USC § 808(1):
"The collection of any amount (including any interest, fee, charge, or expense incidental to the principal obligation) unless such amount is expressly authorized by the agreement creating the debt or permitted by law. "
And by now, I hope you can see that the same treatise of contracts apply to CPS. After all we are using Title IV provisions against Title IV agencies. They work together like that CPS, County Judge, Lawyer, Commissioner did to secure that money.
I dont believe in irresponsibility. If you have children you must tend to them and their needs. I believe the best way is a civil determination between two parents when a marriage is dissolved. Thats fair and it fits within the guidelines of our constitution as the non custodial parent gives the custodial parent support. NOT THE STATE.
After I write the last paperwork for CPS/Child Support step, I will produce weekly an alternative tactic to use. Hoping to safeguard more innocent families.
As always
I am not a law firm, I am not a lawyer. I do not advocate you do not take care of your children, rather that your children belong to YOU and not the STATE.
100% SBD donation and 50% Steem will be given to @familyprotection to help support #familyprotection.