Steemit.com is running at a loss! Start generating revenue or get out, you are strangling other applications from succeeding.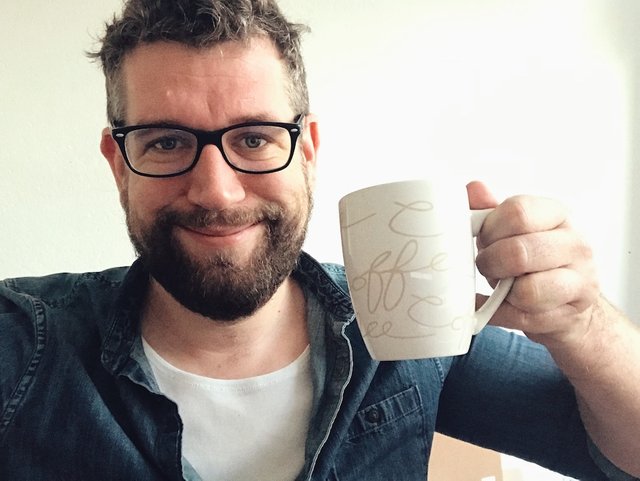 ---
The best thing so far out of all the things regarding the recent news at Steemit inc. is that I see the whole blockchain in a new light and I'm learning about things I previously never thought about like costs.
I am going to keep this article about my finding as simple as I can.
There is too much 'noise' out there and I like to inform as much people as I can about what's going on.
Today I want to talk about Steemit.com and why it should start generating revenue.
---
Why it costs money?
---
Now to understand why Steemit.com needs to generate revenue you first need to understand why it costs so much money to run.
According to @ned (CEO of steemit inc.) almost $2 million a year. Making it an incredible expensive website for the amount of users that we have.
The reason for this is that Steemit.com is not an average website, it's an interface that allows you as a user to communicate with the Steem blockchain.
If this interface wasn't there than it would be very difficult for most users to communicate with the blockchain because to do so you would need to use something like this:
---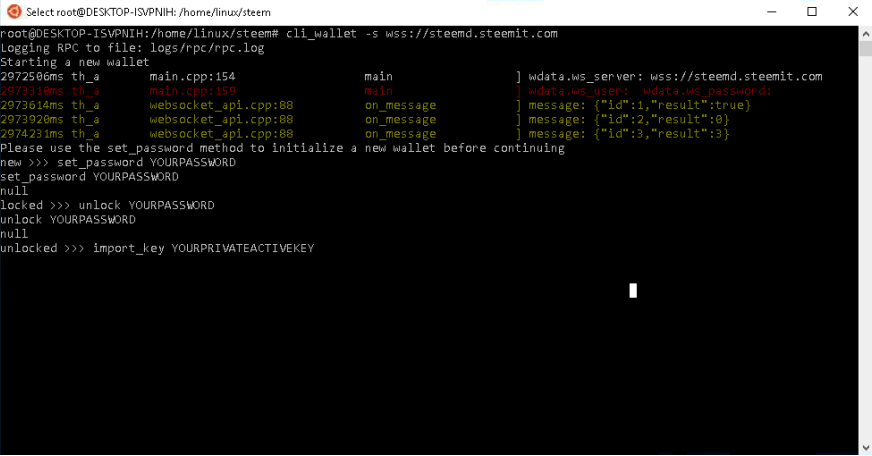 ---
I doubt we would have gotten all our users if things looked like this.
Using Steemit.com as an interface attracted many users.
Now, to communicate with the blockchain every action that we do needs to be stored on the Steem blockchain.
A blockchain is a big ledger after all that keeps track of transactions that have taken place in the past.
The Steem blockchain is therefor ever growing and stored on these things called Full Nodes.
These full nodes are now part of the issue. They are very expensive and getting more expensive with time progressing.
Steemit inc. is paying for these full nodes by selling their own STEEM on the market.
Steemit inc. has a lot of pre-mined STEEM. But it's not an infinite amount. It will run out at some point and even faster if price goes down.
If they have to take their full nodes down because of this it will no longer be possible for us to use these nodes to communicate with the blockchain.
What you need to understand is that it's not just Steemit.com that uses these full nodes. Because they are public other applications use them as well (but not all of them. Esteem for instance doesn't, they have their own infrastructure.)
This adds even more costs to the nodes (more traffic) Steemit inc. provides for all of us for free.
---
How to pay for full nodes: # Option 1
---
I hope you understand now that Steemit.com is not the problem. The problem is the full nodes.
These full nodes are provided for free but they need to be paid for.
Now Steemit.com is the most popular way to communicate with the blockchain.
Most users use Steemit.com to consume and create content.
Steemit.com doesn't have a revenue model and as the most popular frontend that is simple silly, especially in these times of hardship.
Therefor:
Advertisement on Steemit.com could be a way for Steem inc. to generate revenue to keep the full nodes running.
We don't know how long this bear market will last and if the Steem price will ever recover but if money is not made in another way then these nodes can't be paid for.
Besides generating revenue. Advertisement has several other benefits.
If revenue is generated through advertisement than selling STEEM on the market is less needed, alleviating the selling pressure on the price.
It can also show investors how the Steem blockchain can generate revenue making investing in STEEM more interesting.
And, it also will give other frontends the option to go this route.
The big problem with Steemit.com is that no other Front-end can compete with it because they don't charge a beneficiary reward on posts or show adds.
Steemit.com is therefor running at a loss! It's literally strangling other applications from succeeding for no good reason!
Why?
Using another frontend by users is extremely unattractive. Why pay for those if you can just use Steemit.com that has no adds and charges no beneficiary reward.
IMHO: Generate revenue or get out of the way.
---
How to pay for full nodes: # Option 2
---
There is another option and that's putting the responsibility of running full nodes with App developers.
Of course App developers will need to find their own revenue models to afford these full nodes.
Some already do. Like Esteem. Even if Steemit inc. would take their full nodes offline, Esteem will still work fine and we will still be able to communicate with each-other through Esteem.
Steemit inc. can then take their nodes and steemit.com offline and save a lot of money.
It then would become Steemit inc's sole job to develop the blockchain and one job would be to reduce the costs of hosting these full nodes for every app developer (something they are working on right now).
An extra benefit for option #2 is that it decentralises the blockchain as well as forces app developers to find revenue models.
---
How to pay for full nodes: # Option 3
---
The third option is rather simple. Charge app developers for using Steemit inc's nodes.
Not every app developer can afford a full node from the start. But while they build their revenue model they can use Steemit inc's nodes and you can charge them for it.
---
End note
---
I would love to see a combination of these 3 options taking place.
Revenue on Steemit.com + charging app developers for using your nodes. And also putting responsibility for revenue and taking care of their own infrastructure with app developers.
---
I hope through this article you have learned why this blockchain is expensive and why revenue is needed.
---

---
Please consider us for your witness vote if you think we deserve it here:
---

---

Vote for @blockbrothers via SteemConnect
Set blockbrothers as your proxy via SteemConnect

We are the creators of Steemify a notification app for your Steemit account for iOS.
Get it Here: