And then there was Eurovision Song Contest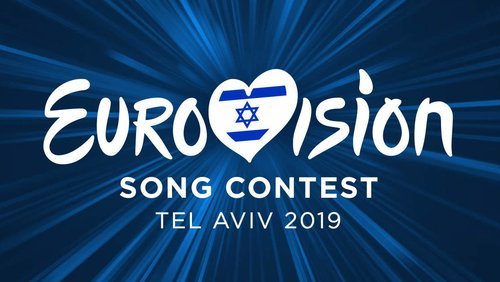 For over a decade I've had this love-hate relationship with the largest song contest in the world. There was a period when most of the songs were completely disconnected from the music on the radio, tv and major music outlets. More often than not, those were the songs chosen by the European vote and so confirming the existence of a reality completely alien to me.
In the last couple of years I've learned to value the competition a little bit more, but its results made me realize that mass media is leaving out a large portion of music that only gets a chance in a event of the magnitude of the Eurovision Song Contest.
I still may not like or agree with the popular vote but I can value what it represents. Somehow I see it as "the mood" of those that take the effort to cast a vote to support a song. This year I'm really happy that The Netherlands won not only because it is my country, but also because I think it truly was one of the strongest participants.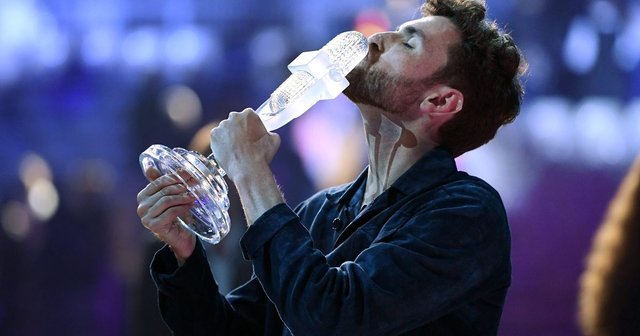 The mood this year was of capitulation. The initial title of the winning song was "Loving you is a loosing game", the song producer proposed to change it to something shorter so "Arcade" became the working title. Arcade is a beautiful ballad that invites you to sing along with a broad range of intensities and sounds. At the end of the show when the winner was to be revealed, the last contestant against The Netherlands was Sweden with "Too late for love?"; a great song but the message was still being out of control and hope. In the end Sweden got into the 6th place since the voting system is adjusted so no one (except Rainman) can keep track of the numbers.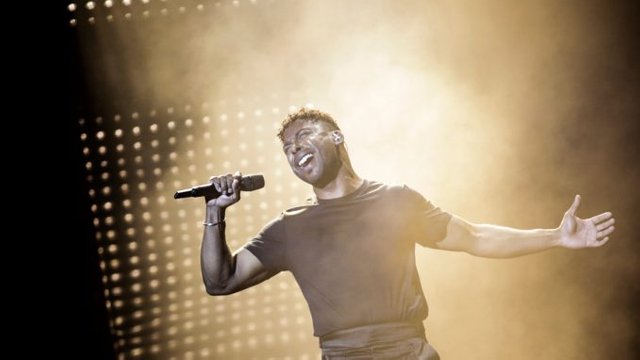 These are the final results of the competition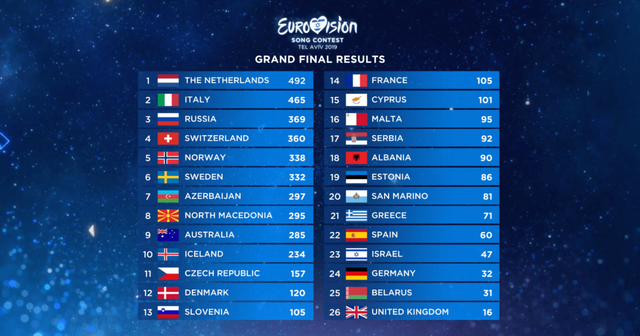 Are you an Eurovision Song Contest fan? Do you agree that The Netherlands had the best song?
---
I believe that cryptocurrency projects have the opportunity to generate a lot of wealth that can reach a wider range of people than ever before. Here's a link to an interesting crypto project [Bitcoin Hex](
https://bitcoinhex.com/?r=0xedb301cb3e6288914bf204599169e85adfb8240d
)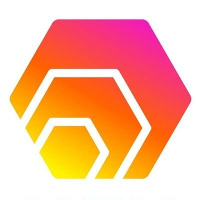 ---
I frequently buy my cryptocurrencies on Coinbase, try it!
Posted using Partiko iOS
---
Sponsored ( Powered by dclick )